Why India Needs A Sex Revolution (Part 2) - Homosexuality, Sexual Suppression, and Touch-Deprivation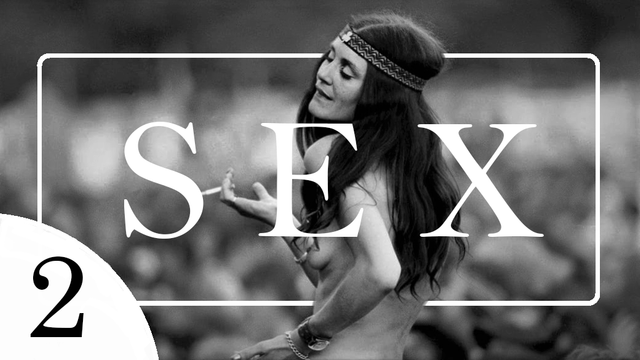 Previously we talked about sex and the social stigma in the Indian culture around it. We discussed how Indian politicians and leaders have shaped our culture into being one that believes that sex is something that should never be talked about openly.
Let's try to see how this belief, ironically enough, increases sexual violence and harassment in our society along with some other topics that need to be addressed as well.
---
Sexual Suppression and How it Leads to Sexual Offense
---
One of the less-talked-about beliefs among Indian parents and the elderly is the belief that if young boys and girls get close to each other, they will undoubtedly hook up because apparently friendship between opposite sexes doesn't exist, right?
This belief has been carried on for generations and it spreads among children in schools every day. Girls and boys are made to sit separately and if they are caught talking to each other, it is automatically assumed by everyone that there is chemistry between them.
I went through the same when I was in high school. Back then I used to believe everything I was told to be true. But now I've come to learn that what they taught us (or what they didn't) is actually giving out the opposite effect.
The reason some people grow up to be sex offenders isn't that they got too close to the opposite sex from early on, but because they lack empathy and they weren't educated about sex and the dangers involved in unsafe sex.
It's a natural human response to try to gain knowledge, especially when it's about something as fun as sex. But when we restrict people from learning about it, they try to figure it out on their own. Some of those people then become aggressive and commit sexual violence.
---
The Solution
---
Instead of participating in the problem and figuring out a solution, we as the general public often try to either avoid the problem entirely hoping that it will fix itself or use brutal force and dominance to get the result that we want. But that's exactly how you make a situation even worse.
The same happened with the war on drugs in the US in the early 1970s. Even after punishments were made more brutal and the prison sentences were extended, the rate at which people were abusing drugs and the supply itself didn't change at all.
When countries like Switzerland and Portugal experienced the same problem, instead of using force, they ran a "Harm Reduction" campaign which was a massive success. Along with the decriminalization of all drugs, drug addicts were also started to be treated as patients rather than criminals and were given free medical and financial support which made the number of drug abusers drop down significantly.
Similar needs to happen for sex in India. Instead of seeing sex as a taboo and sentencing rapists to death over and over, maybe it's time we honestly start educating people about it. We need to start having conversations and do our research before we jump to conclusions. Something as natural as sex, literally the thing that keeps mankind alive, shouldn't have to be seen as a devil's deed.
---
Legal, but still Socially Unacceptable
---
With the decriminalization of adultery and homosexuality, things surely are taking a turn in India. But here's the thing: there's a big difference between something being legal and something being socially accepted.
Homosexual marriages are surely legal now, but gay couples are still humiliated by society and are often forced to stay isolated because people don't want to "catch their vibes," whatever that means.
With the Pride movement, people in metro cities like Mumbai are fortunately becoming more open-minded and are starting to accept them as a part of society and treating them like normal human beings.
---
A Generation Full of Touch-Deprived
---
As a consequence of being taught to not interact with the opposite sex from early on, we live in a generation where a lot of us feel insecure about touch; not just touch romantically, but touch in general.
Physical touch is a big deal, even though we aren't taught about it in school. It's one of the most powerful ways we communicate as human beings and yet, we are made to believe that we should avoid it if done so with the opposite sex.
What this leads to is confusion and misunderstanding of social norms among young boys and girls as every physical touch could be misinterpreted as a sign of a romantic gesture if not made obvious otherwise.
We are by far the loneliest generation that has ever been, and touch-deprivation is one of the biggest reasons for that. There are indeed other reasons like technology and the rise of individualism that caused this, but we can't keep pretending that sexual suppression and our conservative beliefs aren't some of the reasons.
It's about time India starts to see sex as what it is and not as what we're told to believe about it.

Continue reading:
---