SUMMARY
Komodo (KMD) had been traverseing well within a parallel channel. While there are multiple ways to Elliott Wave label this, I've selected the abc (blue) correction. It's a Flat (3,3,5) correction since blue wave (a) has three subwaves. Blue wave (b) has three abc (white) subwaves since b waves always have three while blue (c) contains five subwaves (red). Does this guarantee that the correction bottom is in? In a word, no. There are no guarantees in Technical Analysis because it, like all things of this world, is not based on the certainty principle. My analysis is based on the principle that sentiment drives price and price drives news and events and never the reverse. Many find this disagreeable and understandably so since everyone is conditioned to experience a world of cause and effect. That's why those who are more inclined to abstract conceptualizations, poker or chess players, artists....they most readily grasp Technical Analysis.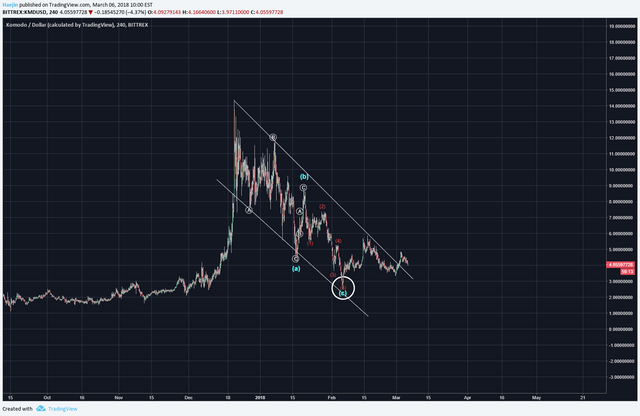 The projection would look below where an impulse would take price to the $10.92 target for wave 5. This is conditioned on the blue (b) represents the bottom of the correction. I provide wave 3 target as well because I have two segments of readers: Traders and Investors. My analysis aims to provide both groups effective inputs on market direction.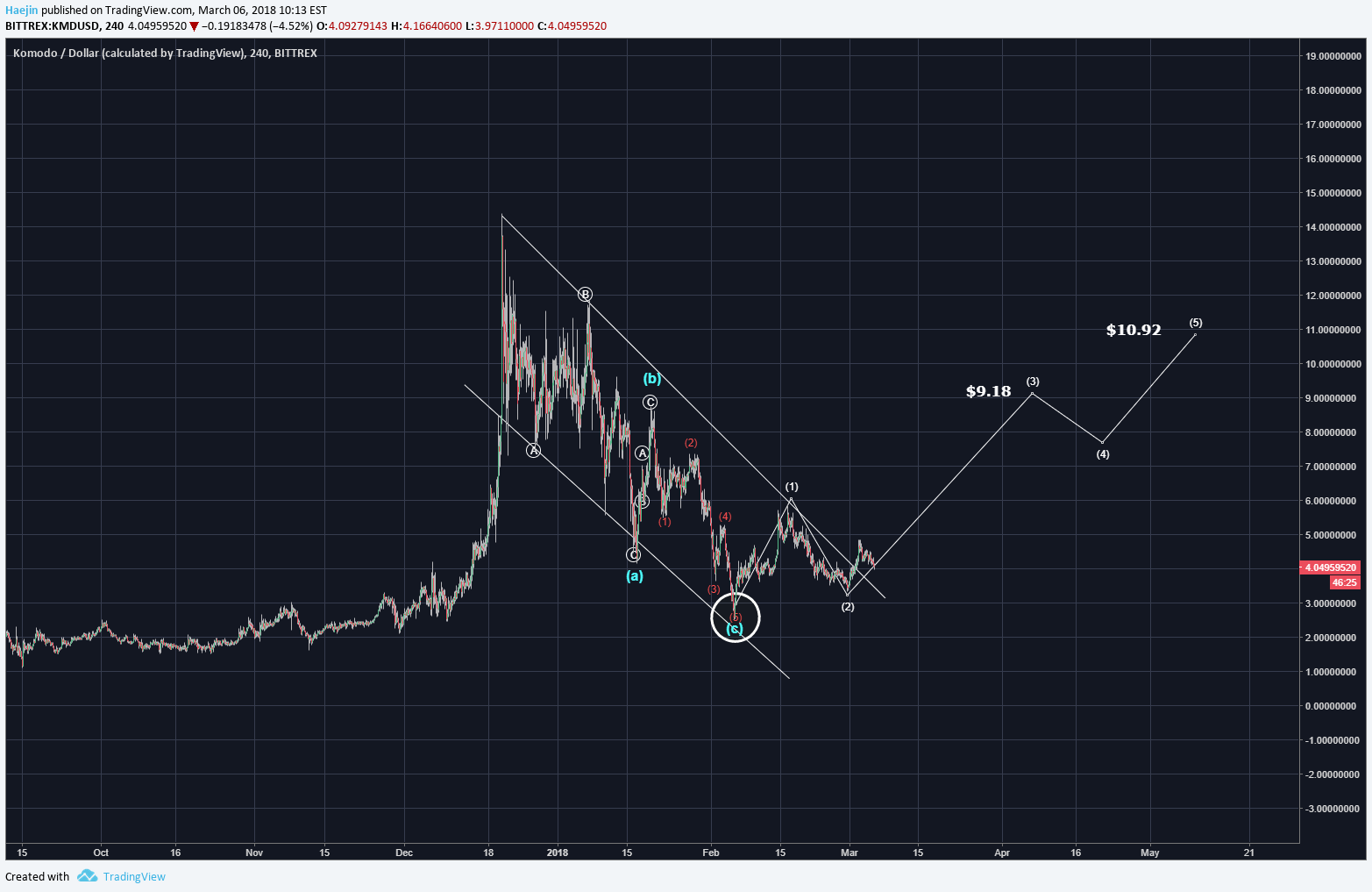 Legal Disclaimer: I am not a financial advisor nor is any content in this article presented as financial advice. The information provided in this blog post and any other posts that I make and any accompanying material is for informational purposes only. It should not be considered financial or investment advice of any kind. One should consult with a financial or investment professional to determine what may be best for your individual needs. Plain English: This is only my opinion, make of it what you wish. What does this mean? It means it's not advice nor recommendation to either buy or sell anything! It's only meant for use as informative or entertainment purposes.
Please consider reviewing these Tutorials on:
Elliott Wave Counting Tutorial #1
Elliott Wave Counting Tutorial #2
Elliott Wave Counting Tutorial #3
Laddering and Buy/Sell Setups.
Laddering Example with EOS
Tutorial on the use of Fibonacci & Elliott Waves
@haejin's Trading Nuggets
Essay: Is Technical Analysis a Quantum Event?
Follow me on Twitter for Real Time Alerts!!
Follow me on StockTwits for UpDates!!
--
--