Dear Steemians,
I would like to memorize my 30 days (May-June in 2017). I would like take inspiration from the previous activities and arrange the food allocation program for my locality this month again and many other things I already have not planned. So, can't wait to share what I did last year during the month. This post is re-edited from here. It was starting time on steemit after a long gap of blogging and I was trying to explain who I am and what I do in Bangladesh. As it didn't get visibility enough, I would like to recall it again. It may help some to know who I was. I was too young on steemit and didn't know what to do and how to do !!!
My last 30 days were wonderful with humanitarian activities including some amazing works that I had never done before.As a human rights activist, I run a charitable school ( +School For SDG4 ) . My school has 53 underprivileged children who are provided free access to Quality Education which is 4th Sustainable Development Goal of UN.
It was holly month of Ramadan, the month Muslims celebrate by prayer, fasting, and charity. You are informed about my school @schoolforsdg4 is doing community based work from online revenue and alternative sources of earning. My school was blessed during Ramadan.
---
---
---
---
---
---
Watch My food allocation video
---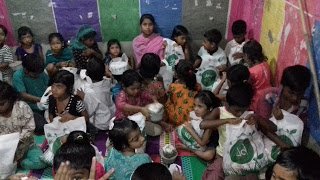 ---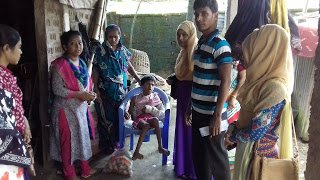 ---
---
Watch My Last humanitarian activities
---
Read More about me and my projects
by
@Azizbd
by
@Azizbd
by
@Azizbd
by
@Lindahas
by
@Azizbd
by
@SchoolForSDG4
by
@Azizbd
by
@Azizbd
by
@Azizbd
by
@Azizbd
N.B: By upvoting this post you are supporting me @Azizbd personally, not my charity @SchoolForSDG4
Please contact me @Azizbd for any information https://steemit.chat/direct/azizbd .
---
Adsactly is a Autonomous Decentralized Society Acting Cooperatively to Leverage You.
|| Twitter || Discord || Steemit ||
---