Charitable deeds, let's crowd-fund for kids in Bangladesh, fruits and snacks every week, nr. 43
Starting last week all liquid SBD will still go to the @SchoolForSDG4 project but the STEEM power will stay in my (@lindahas) account. If you would like to spend your vote only for the schools benefit, please visit the @SchoolForSDG4 steemit page. In fact, I encourage you to do that!
Here is a recent post from @SchoolForSDG4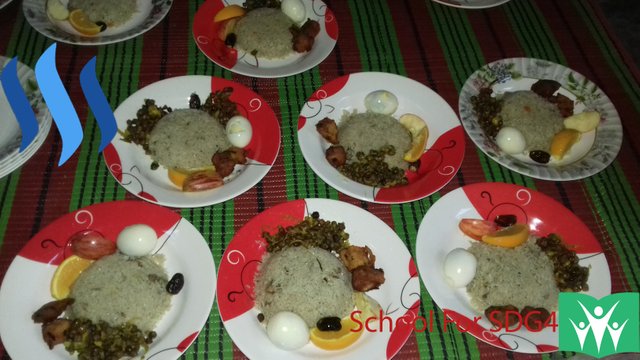 I write for you today from an island where I have no computer. I should mention that all of the posts that I have been posting this week have been pre-written. All but this one as I have to tell you about what is happening this week, in my favourite school: @SchoolForSDG4. Also, I only have one more post left that I wrote, so it is very possible that after tomorrow, the next post you will catch from me, is going to be on Friday, for this charity.
I am very fortunate to have an amazing aunt. As some of you might know, I have limited resources for traveling this year. In fact, I am not really able to go anywhere but to the wedding. I will make a follow-up post for the crowd funding post when I come back, I am sorry for the awful delay! Back to traveling. My aunt gifted me tickets to Gran Canaria, the island she lives in. So now I am here, getting some sun and spending some quality time with my family. I will be back after 08.06.18 and I have plans to get back to steemit more seriously!
Another thing to mention, I will send the funds from last week's post next Friday, when I am home. I do not have my keys with me and I did not teach my boyfriend anything more than copy and pasting the text I write.
Okay, enough about me. Today the kids at our charity school had a lunch program. Ifter mahfil is a new phrase I learned today. It means the same as lunch fasting, but for breakfast. That is what the kids had today. As always when the program comes, they have plenty. The meal consisted of beef Akhni, eggs, piyaji, channa, apples, and multa fruits (a type of orange, I would say the most basic one that we eat but I am not completely sure). I do not know half of these food names so I will have to check them out when I am back home. For now, though, the pictures will speak more than explanations. Also, feel free to ask google or @Azizbd.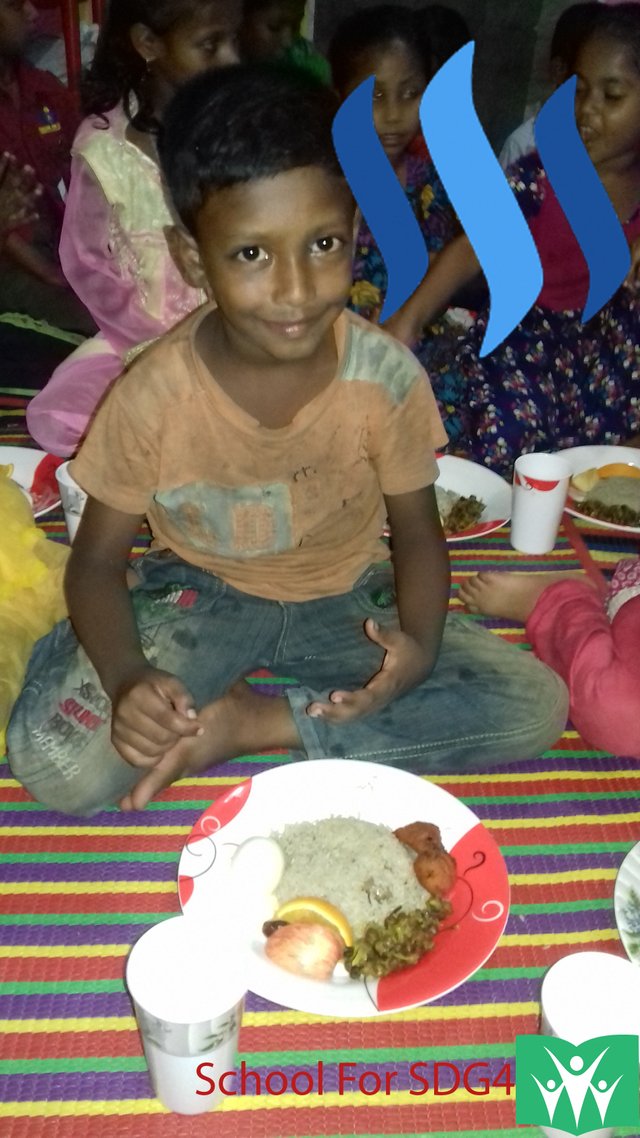 Also, a holiday is on. For twenty days, thaw kids are off school. Today was their last day studying. The feast was on and now the kids have full belies. The school life is over and done for a short while and I hope the little ones have fun in their free time.
That is all for my short summary about the school life this week. Please check out the @SchoolForSDG4 account and leave them some love. As I said, from now on, I will only be able to send the SBD to the charity account!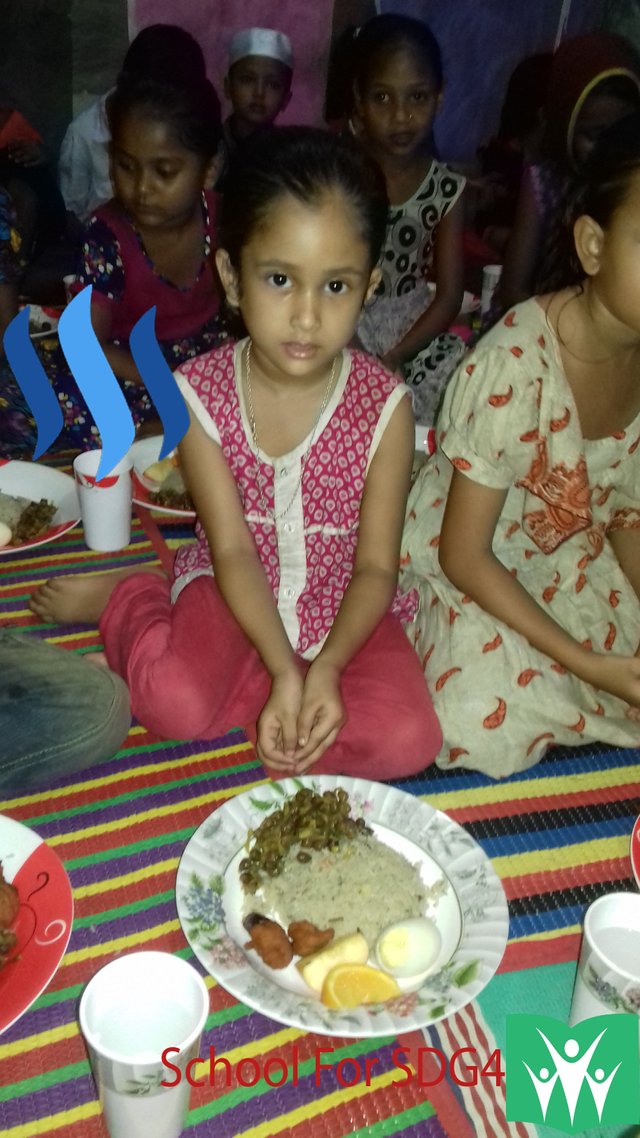 ---
All the pictures are recent and provided by @azizbd, any questions about the project can be resolved with him, he will be happy to answer any questions if you are interested to help this project and have any idea about how to make it better. Heck, he will even get up at 4 AM in the morning just to talk to somebody about ideas. Here is a link to his steemit chat: https://steemit.chat/direct/azizbd
If you would like to contribute by making a post, you can contact Mohammed ( @azizbd ) and he will provide pictures for you, anyone spreading the word is welcome. The income from the post can be sent to @schoolforsdg4, if you think you deserve any Steem for your hard work making a post, keep a dime, even a small donation from your posts means a lot to those kids.
If you have any Steem to spare, donations are welcome. @schoolforsdg4 is where you want to send them.
If you can't spare any Steem, because I know everybody has their lives to live and expenses needed to be covered, a simple upvote is very much appreciated, a resteem is encouraged. :)
As I said, all income from this post will go towards the project, my rewards are set to 50/50 payout, but I am still able to find the STEEM the posts make, so I will be able to forward all income from this post to @schoolforsdg4.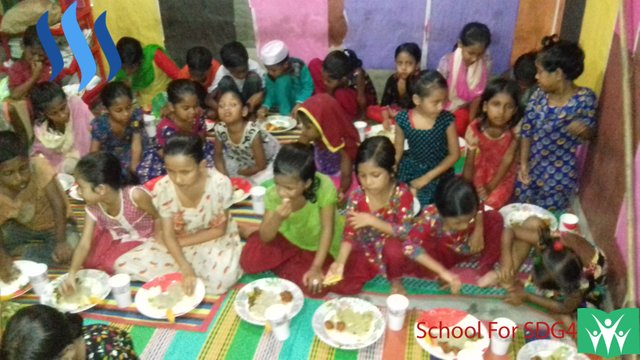 Wishing you an amazing day! Today, tomorrow, and forever.
Linda