Dear Steemians,
Last few days I was much busy with community management and networking with steemians and freelancers from Bangladesh. I am running the first steem based Bangladeshi youth community for last 1 year. The youth run first Bangladeshi community was founded by me in July 2017 with the name @SteemitBD.

I am working on the development and how I can support Bangladeshi youths through The community. The community allowing me to help Bangladeshi youth more closely and talk with members. The community account publishes posts every day written by community writers and also support quality articles by upvote and resteem.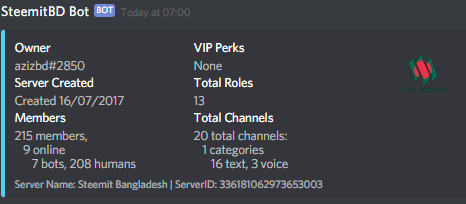 I am counselling with every new member about steemit and how steemit works and so on. I also found a lot of suggestions from them.
I am also admin in steem chat Bangladesh channel (http://www.steem.chat/channel/bangladesh) and I will give time there and will facilitate some young leaders who will keep supporting on behalf of Steemit Bangladesh.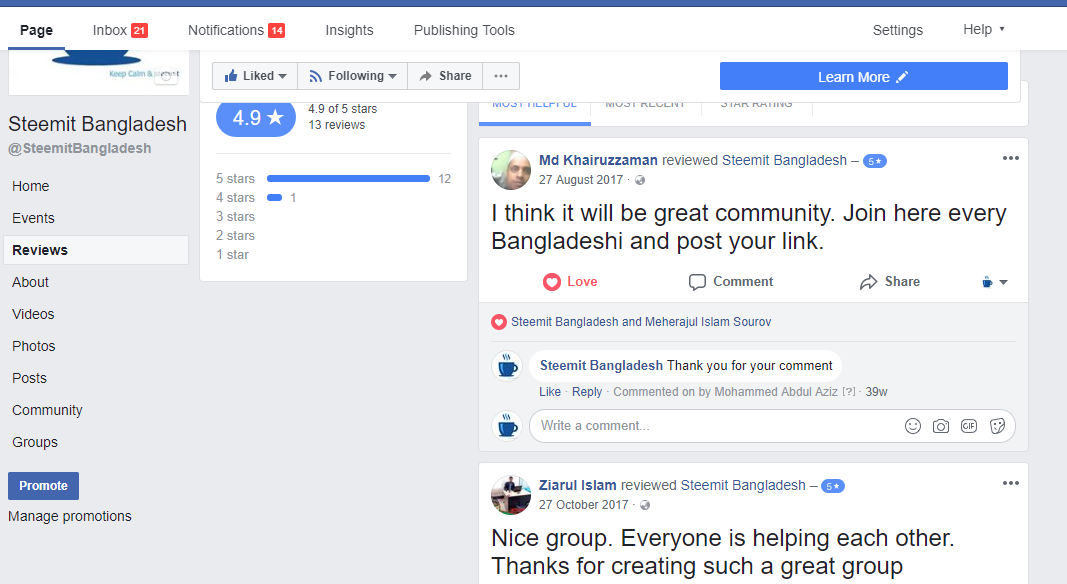 Most of the users don't know about me as founder and I don't want to focus it more. I also appreciate their review after my support to them and it really encourages me to work behind the sense. If you check other social media like twitter and fcebook. You will find a lot of post promotion done by me. The post was mostly from Bangladeshi users.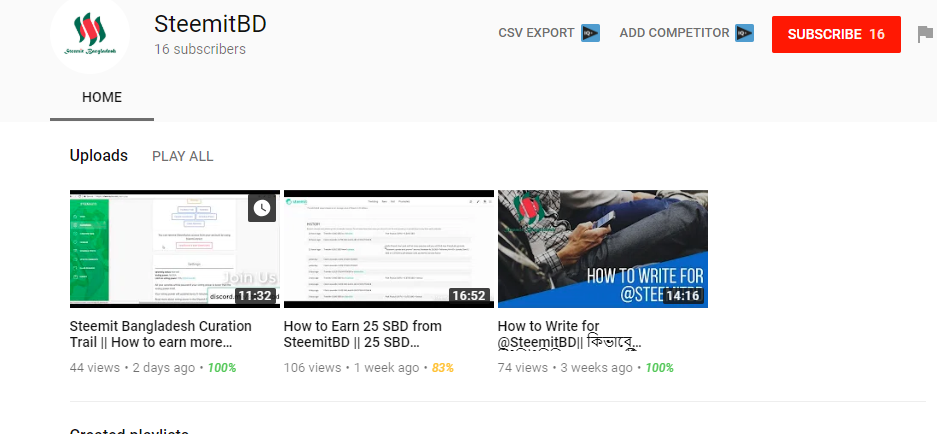 I am creating youtube tutorial for members and Bangladeshi users about steemit and how they can get more facilities from @SteemitBD
Right now we are working to introduce a discord bot which will allow Bangladeshi users to sell and buy steem/sbd within the discord server without scam and it will be done trough steem escrow system. We hope we will able to give them this facility within next month.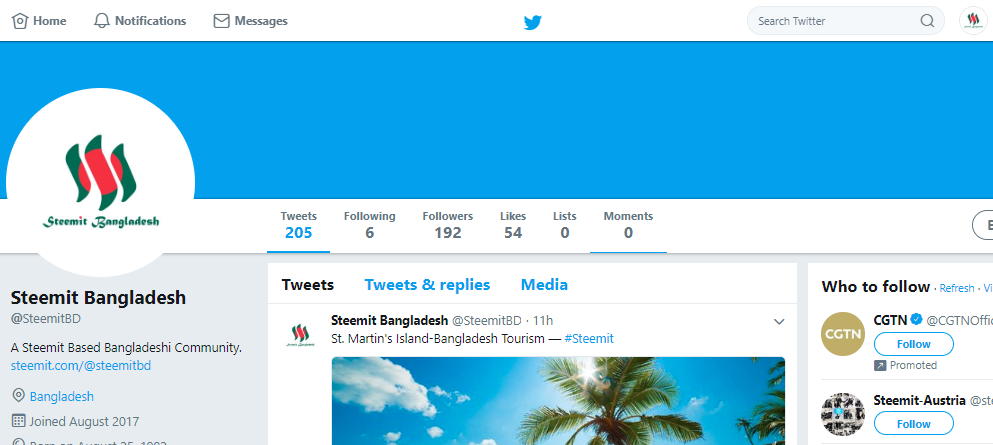 Around 205 tweets done by @Steemitbd twitter account and most of the post was about Bangladeshi users post and I feel happy that I could promote their post there. But As I can't do it all the time. I want support from Bangladeshi users who will able to manage the community and grow it to support more youth from Bangladesh by providing knowledge and help them in their freelancing journey on steemit.
More important thing that compelled me to be active last few days was the wrong message to Bangladeshi steemians. Many Bangladeshi users were getting blacklisted and they are spamming and haked and so on. I found many the lack of community activity was spoiling the opportunity for Bangladeshi Youths. Many Bangladeshi users was making post just to use bid bot upvotes and the ecosystem of steemit was not supporting their posts organic way whcih supposed to be.
I am now on the way to have a custom bot which will offer free upvote like @minnowsupport for the registered Bangladeshi users. @SteemitBD also have around 10 writers who are writing and published quality post from Community blog as writer and 50% of the SBD rewards goes to writers. As community blog it gets some upvote for some users and I invest 0.500 SBD to get upvote from @minnowbooster to these posts. It helps me to offer at least 0.400 SBD to these young writers.
It mostly defficult for them to get such rewards from their personal blog writing. I hope if the community get a sponsor, we can help more middle income or lower middle-income family young people from Bangladesh. Bangladesh has huge potentiality in ICT because of large number of youths. And emporing them with training and education is the only way to solve many social problems.
@Steemitbd has now curation service, we are curating 3 good quality articles and we are upvoting and resteeming them. The curation trail is also active via steemauto. We got around 6 curation trail upvote from different Bangladeshi users.
I was receiving a lot of DM from Bangladeshi users last couple of months who were asking support. I would like to request them to visit the @Steemitbd and join the server. I will try to help them through the community. Last few days, I talked with around 50 Bangladeshi steemit users via voice hangouts in the community and helped them to know about steemit and steemitbd. I am also investing around 100 SBD for the development and contest and other kind of things. More importantly my personal effort is more important than anything else.
I hope you all will be with my journey to support Bangladeshi Steemians and help me to arrange training and support me by suggestion. More things are coming as surprise for the first Bangaldeshi Community. Please suggest me for anything you feel best for Bangladeshi community.
There is a little point to work alone when strength are in numbers.
N.B: By upvoting this post you are supporting me @Azizbd personally, not my charity @SchoolForSDG4
Please contact me @Azizbd for any information https://steemit.chat/direct/azizbd .
---
Adsactly is a Autonomous Decentralized Society Acting Cooperatively to Leverage You.
|| Twitter || Discord || Steemit ||
---