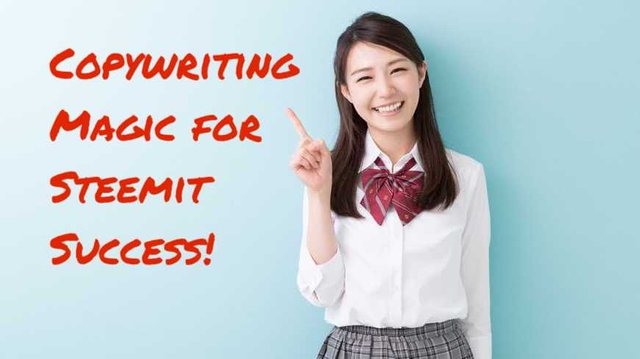 As a copywriter, I have to make a confession: it's not easy to teach or learn copywriting. And I hate to have to give that answer to clients who really want to learn the skill.
Frankly, I have asked myself a couple of times as well, how did the skill came about, and I don't mean to boast, but I really have to chalk it up to talent. There had always been a poet in me, and I know how to make words and phrases sound good.
I went on to ask other copywriters too, and most of them never really gave me a concrete answer, which made me all the more intrigued.
So over the years, I have collected quick hacks to help businesses "sexify" their marketing materials. Now, I'll admit, it doesn't replace the work of a pro copywriter, but which these few hacks that I'm gonna share with you today, you be able to achieve at least 70%. Hey, if you're bootstrapping and hustling, that's a good enhancement considering it doesn't cost you much.
So ready to sprinkle some magic dust on your marketing materials? Oh yeah, when I say marketing materials, it can be anything from websites to landing pages to flyers to product descriptions on your commerce site. As long as your sales copies are being read by a human, the techniques below will work.
Ok, enough talk. Let's go!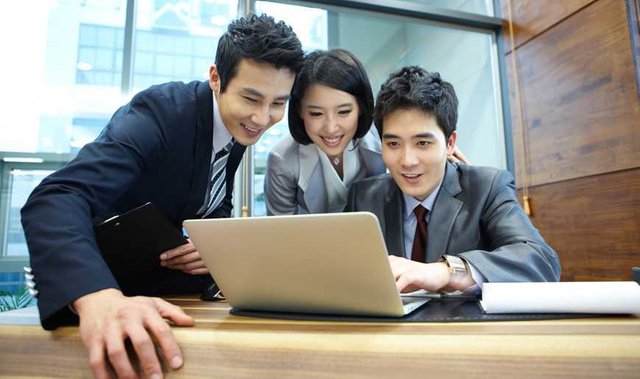 ####1. You vs. We & I
You may not like to hear this: your readers don't care about you as much as they care about themselves.
The key here is the age-old principle of WIIFM - What's In It For Me. So in your content, you have to make sure you use the words "you" and "your" more than "We" and "I".
Here are two examples.
A: We organized activities to show that we care about the employees and their families, and that we advocate work-life balance as much as possible.
VS
B: Because we know work-life balance is important to you, that's why we organized all these activities to bring you and your family closer.
The first version (A) is usually called the "corporate lingo", and is often referred to as cold and "exclusive" type of writing. B, however, takes the "inclusive" approach, making readers feel more accepted and warm.
So, take out your marketing material and start counting the words "you", "we" and "I", and whenever possible, insert "you" in your messages.
For example, instead of saying:
"This method will help increase profits by over 127% in 2 months!"
Just add a simple word and it becomes, "This method will help you increase your profits by over 127% in 2 months!"
Oh yeah, don't over do it. Every other word doesn't have to be "you", you know?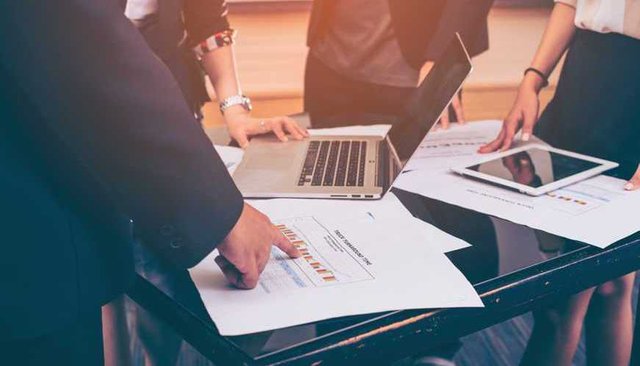 ####2. Pictures speak a thousand words
This is not copywriting per se, but if anytime you can use images to illustrate what you're trying to say, do it.
Pictures also make great dividers for the different sections of your content, breaking up blocks of text. Plus, depending on what type of photo you use, it can even be used to build trust and establish credibility. For example, photos of you involved in your businesses and projects are great social proofs.
Do check out free tools like Canva and Stencil to create beautiful visuals, and they have tons of free photos and fonts for you to play with. Wait, did I mention they are free?
And because I'm nice, here's a list of sites where you can get amazing stock-photos for free. Just because it's free for you to use, it doesn't mean you do not need to credit the photographer though. It's a nice gesture, don't you think?
www.pexels.com
www.designerpics.com
www.visualhunt.com
www.jaymantri.com
www.deathtostockphoto.com
www.unsplash.com
www.allthefreestock.com
www.magdeleine.co
www.flickr.com (Creative Commons)
www.Photopin.com (Easier Flickr searches)
www.pixabay.com
www.picjumbo.com
www.freeimages.com
www.littlevisuals.co
www.picography.co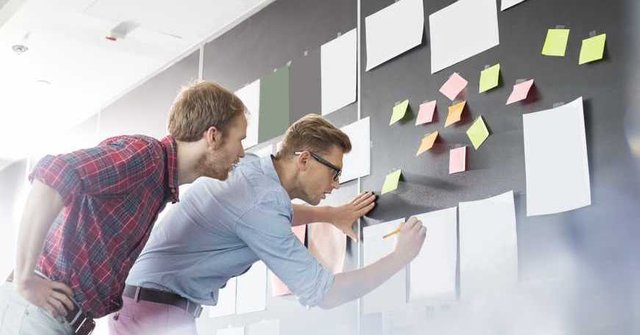 ###3. Infographics communicate beyond a thousand words
If pictures are powerful, think of the effect of infographics. In fact, if you design it right, you can make your whole pitch into one big infographic.
Here's a simple example: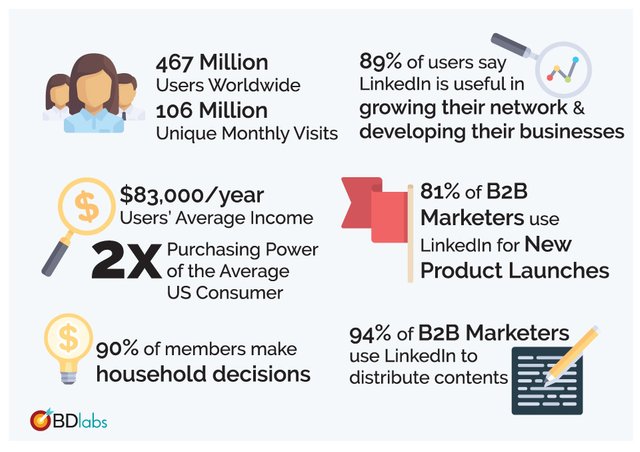 Now, why are infographics beneficial for your marketing materials?
It's more visually engaging than just plain old boring text.
It's easier to refer and recall later.
It's social-sharing friendly.
Even at a quick glance, your readers will have a nice overview of your concepts and ideas.
Do check out our local startup, Piktochart, which is one of the best tools out there to create infographics.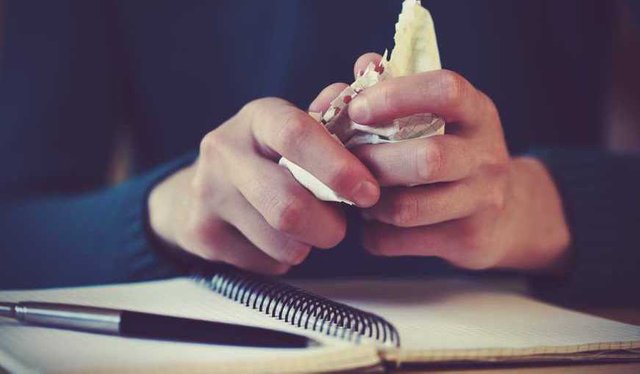 ####4. Bullet points if you're struggling with paragraphs
If you find difficulties stringing together sentences to make into a proper paragraph, consider using bullet points. Lists trump block of text because:
It's easier to skim through your content and register in memory
It's easier to keep your content short and punchy
You'll make less grammatical errors too
Of course, we're not saying to make your whole content into a long list of bullet points. It just doesn't make sense!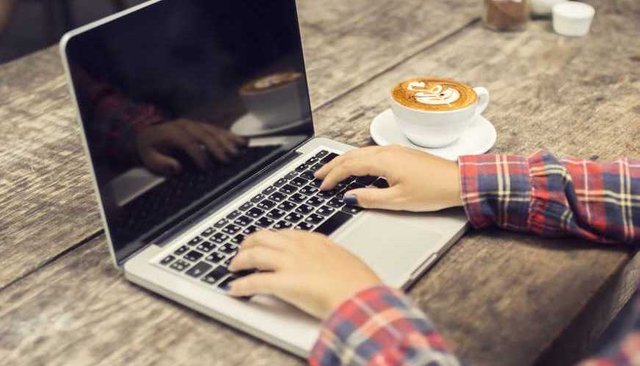 #5. Paragraphs are your friends!
Here's another quick tip about paragraphs: don't be afraid to use them.
Instead of having a paragraph with 4 long sentences, making it a huge block of text, try this: make it into 4 paragraphs of one long sentence each! No one will fault you for creating so many paragraphs, but they certainly will stop ready the moment they are faced with a huge chunk of text!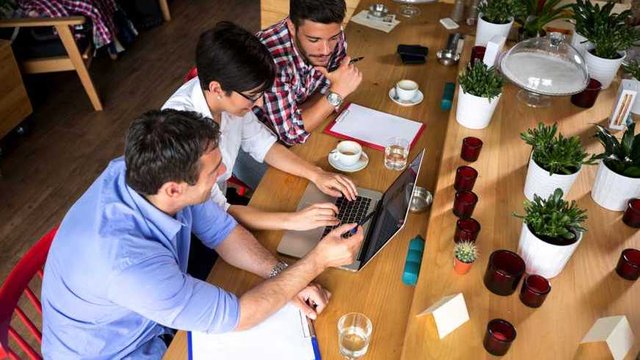 ####6. Spacings, Headers and Formatting Options
Boring is bad, and variety is one sure way to hook your readers' attention. On top playing around with fonts and colours (which I suggest to have no more than 2 types of fonts, 3 at best, and 5 matching color scheme), you can go back to basics with bold, italic and headers.
Having "spacings" between your sentences and paragraphs are important too, because it gives good breathing space for your readers.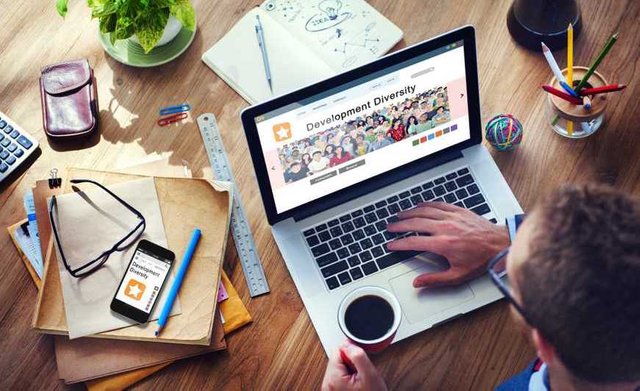 ####7. Check your FK Score
The Flesch Kincaid (FK) readability score tells you how easy is it for readers to read and understand your content, with reference to the education grade level of US kids. Having a low score is healthy for your content, because it means even someone young can understand what you're trying to say.
A free tool you can use for this readability test is the Readability Test by WebPageFX.com. Try to aim for a score equal or lower than 8, which means even an 8th grader (~15-16 years old) can relate and comprehend your writing.
There you have it. Seven cheap and highly useful tips to "sexify" your marketing materials. Leave a comment below on which you'll likely try first, and let me know how it works out for you. :)
---
Hi there! Thanks for stopping by. I mostly blog about Steemit Success Strategies, business, marketing, entrepreneurship, psychology, community and random thoughts.
Talking about Steemit Success Strategies, if you want to 10x your results on this platform, perhaps some of these guides will be able to help you.
At least once a month, I run Steemit community events and training workshops with my buddies at #teammalaysia too. Some examples are:
I'm also grateful to be part of #steemitbloggers , SmartSteem and the sndbox.


Animated Banner Created By @zord189

---
Wait, why's Mav posting on Steemit nowadays?
Well, unlike other blogging and social media platform, Steemit is the only platform that allows me to earn cryptocurrency when I engage with it. Yup, one Steem is about USD5, and you, too, can earn Steem Dollars every time you:
Create content (articles, blog posts, podcasts, videos, photos)
Upvote (like) other people contents
Comment on other people's posts
Have discussions, share opinions etc!
Yup, basically it's the very same thing you're doing on Facebook, Twitter, Instagram etc all along!
The only difference? For once you can earn a nice income on the side!
Sign up for a free Steemit account, and you can thank me by coming back and upvoting this article. And guess what, you will earn Steem too for doing that! #awesome