Contest alert :/ ILLNESSES & DISEASES THAT COME WITH THE RAINY SEASON ( 7 steem to be won)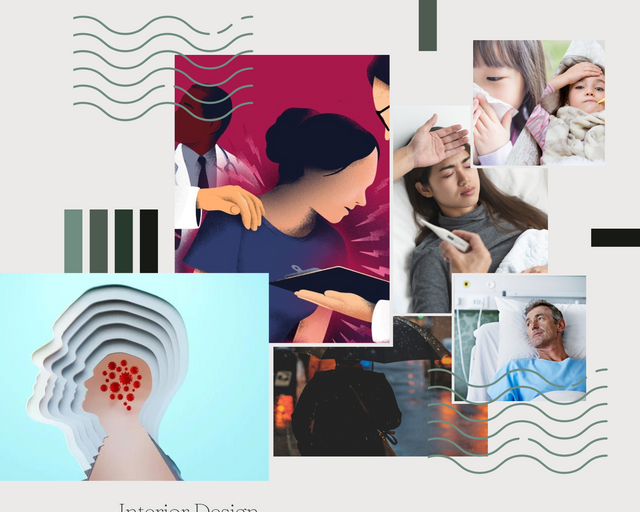 design with Canva app
Greetings everyone
Thank God for engagement challenge season 11 which has come to an end, and now the community is back to their daily contest to keep the users busy in one way or the other.
This week, we have come up with a different contest but it will be about our health.
Content
We are blessed with 2 major climatic seasons
Which is the dry season and the raining season
In some areas the raining season comes with different kinds of illnesses and diseases which can prevent us from practicing good hygiene, which some of this illnesses can be managed over the counter, some can be managed through herbs, some need a medical consultants.
This is what we expect from you.
Mention the types of illnesses and diseases that comes with the rain season in your country.

How do you treat this Illnesses and diseases

Have you experience any of this illnesses and diseases, if any we will love to know.
Guidelines and Rules:
Post must be written in [Healthy Steem] (https://steemit.com/trending/hive-168205) Community.
Post must be #steemexclusive.
Use the following title: "ILLNESSES & DISEASES THAT COME WITH THE RAINY SEASON
Participants must be verified and active users on the Steem health community.
Post must be more than 300 words.
The images used must be the author's own or free of copyright. (Don't forget to include the source.)
Participants should not use any bot voting services, do not engage in vote buying.
The participation schedule is between Tuesday 5th of September, 2023 at 00:00 UTC to Tuesday, 12 September 2023 at 23:59 UTC.
Tag my username @mesola so that I can get notification of your post
Community moderators would leave quality ratings of your articles and likely upvotes.
The publication can be in any language.
Plagiarism and use of AI is prohibited.
Upvote and resteem this contest post. Follow @hive-168205 and @mesola if you haven't already.
Participants must appropriately follow #club5050 or #club75 or #club100.
Use the tags #illnesses-diseases #health #country (example- #nigeria #venezuela, #pakistan) #steemexclusive.
Use the #burnsteem25 tag only if you have set the 25% payee to @null.
Post the link to your entry in the comments section of this contest post. (very important).
Invite at least 3 friends to participate in this contest.
Strive to leave valuable feedback on other people's entries.
Share your post on Twitter and drop the link as a comment
7 steem will be shared to the first 3 winners ( 3:2:2)
Good luck everyone!
Healthy Steem Team:
@muzack1 @dexsyluz @suboohi @oneidaa
@sahmie @aaliarubab @mesola @edgargonzalez