MUSIC FOR STEEM WEEK #5 - EPILOGUE VIDEO by @juanmolina (My Pickups)
The talent and creativity of the participants gave me great satisfaction, the interpretive quality, and a variety of musical genres awarded this Musicians Party.
Definitely, a totally successful idea was the release of Music for Steem - #musicforsteem, since the Musicians community needed this exhaust valve.
"The Missing Piece in the Musical Puzzle of your Life "
Thanks to @steemingcurators, @steemcurator01, @steemcurator02, and @ciska for making this dream of so many talented artists come true.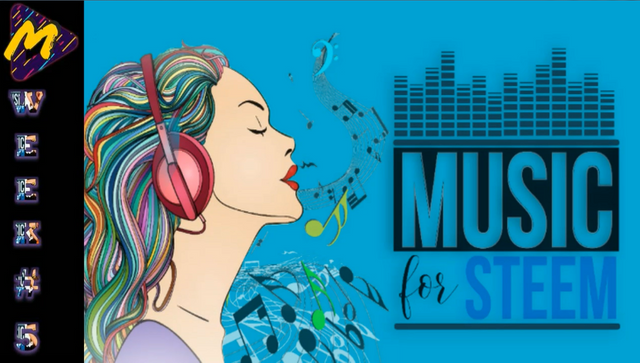 Image by @bitcoinroute

Epilogue Video

With this video, I wanted to pay a humble tribute to all the Musicians who participated this week.
I couldn't include them all, but I can assure you that all the entries were great.
Track List - Time Line:
00'02'' - @betzaelcorvo - MUSIC FOR STEEM Week #5 / "Hoy tomo la guitarra"
00'16'' - @rodolfmandolina - MUSIC FOR STEEM WEEK#5 IMAGINE DRAGONS
00'26'' - @anatolianwishdom - Own song : we are One for music for steem week5
00'37'' - @eugelys - Music for Steem Week 5 - Querida Rosa (Cover)
00'51'' - @edwardstobia - MUSIC FOR STEEM Week #5 || Poéticos - Poetics (Original Song)
01'07'' - @melor9 - MUSIC FOR STEEM Week #5 / "Contigo en la Distancia" cover
01'24'' - @mariajruizb - Music For Steem week #5 /"Si viajas" Cover
01'39' - @rypo01 - MÚSICA PARA STEEM WEEK #5 | DISFRUTO (Carla Morrison)
01'51'' - @dianakyv - MUSIC FOR STEEM Week #5 / Will Always Love you cover

Don't Miss:

---

I recommend you see the post WHITE PAPER (unofficial) - Business Vision so that you have a broader vision of everything that surrounds the Music for Steem project.

Te recomiendo ver el post WHITE PAPER (unofficial) - Business Vision para que tengas una vision mas amplia de todo lo que envuelve el proyecto de Music for Steem.

---

Come on and join our Discord by clicking on the image, meet the other steemians, stay informed about our contests, promote your publications on our channels, and receive personalized attention from our team.

Ven y únase a nuestro Discord haciendo clic en la imagen, conozca a otros steemians, manténgase informado sobre todos nuestros concursos, promocione sus publicaciones en nuestros canales y reciba atención personalizada por nuestro equipo.

---

Delegation links for steemingcurators

Enlaces para delegar a Steemingcurators

After clicking on the link, you must accept the amount of sp, then your name will be included steemit user and your active private key and accept it. Remember to leave at least 50SP in your account.

Después de hacer clic en el enlace, deberás aceptar la cantidad de sp, a continuación ingresa tu nombre de usuario de steemit y tu clave activa privada y dale aceptar. Recuerde dejar al menos 50SP en tu cuenta.

---

@juanmolina

---

---


Live the BraveBrowser Experience. Browse fast, safe while earning BAT tokens.
Please download the browser using my Referral Link.

---