How To Make a VALID Entry for ♬ MUSIC FOR STEEM (Always Up To Date)
Hi Music Lovers! This post will be pinned in the NEW Music For Steem Community on Steemit. We will keep updating this post with the new rules in case anything changes. So you can refer anyone to this post, all the time! Thanks
https://steemit.com/trending/hive-137433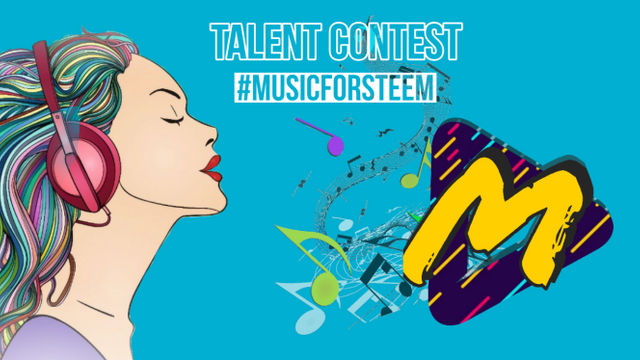 You can use this image as the thumbnail for the YouTube video
Time schedule Music For Steem
Submissions/Entries
All submissions are open from Tuesday 22.00 PM UTC - until SUNDAY 04.00 AM UTC
Voting Round for the community open from MONDAY 17.00 UTCuntil TUESDAY 20.00 UTC
WINNERS ANNOUNCEMENT TUESDAY 22.00 UTC
These are the hours displayed in UTC. To convert to your local time: https://www.worldtimebuddy.com/
On Monday 13.00, we make a post with the Highlighted TOP 7 songs of that week. The community can vote on the comments in the comment section from the time the post is published, until the next day (Tuesday) 16.00. At 18.00 the winners are announced.
Valid Submission
In the same recording as you will present to us as your submission, you need to:
Say Music For Steem -(Musica Para Steem) WEEK (#) and your username. It is a LIVE music contest so it has to be a live recording.
Upload to Youtube or/and Dtube and post the video in your post. You can use the thumbnail for the video provided in this post.
The post title is: MUSIC FOR STEEM WEEK #(number) - (@you Title of Song
Post in official Music For Steem community: https://steemit.com/trending/hive-137433
Hashtags #musicforsteem #steemexclusive
Share on your social media and include #steemit #steem in your *Tweet or social account (Not obligatory)
Share the social link in the comments on Steemit to get extra exposure (Not obligatory)
First publishing must be on Steem blockchain.
Thank you and Music On!