NEW CONTEST!! YOUR WORST HABIT 😂 // NUEVO CONCURSO! TU PEOR HÁBITO😂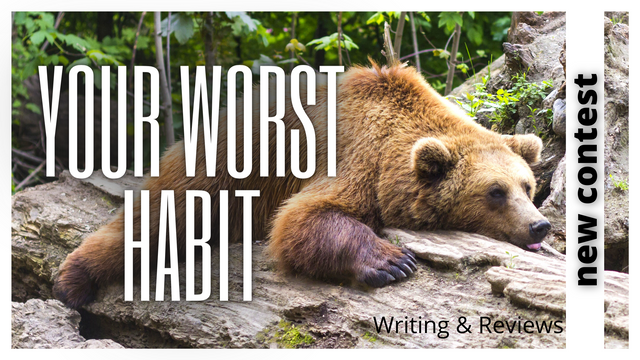 NEW CONTEST!! YOUR WORST HABIT 😂
This contest is about the worst of your habits !! The idea is that we take it as something funny! Maybe it's something you want to change in yourself, or maybe you love yourself with that bad habit.
Do we share it with everyone?
---
Rules are the following:
Any language is welcome. Your entry should be around 250 - 300 words long.
Make sure to tag us! (@belenguerra & @fendit)!
Share the link of your post in a comment. We won't consider entries that aren't in this post or posted in other communities.
Share your post on Twitter, tagging @steemit, or on any social media you want (you should be able to show proof!)
---
Entries will be received until September 23th, 23.59 Argentina time
---
Prizes:
Prizes will be as follows:
1st prize = 15 STEEM
2nd prize = 12 STEEM
3rd prize = 9 STEEM
4th prize = 7 STEEM
5th prize = 4 STEEM
6th prize = 2 STEEM
7th prize = 1 STEEM
---
Thank you @steemcurator01 and @steemcurator02 for your constant support and your help with prizes :)

[Español]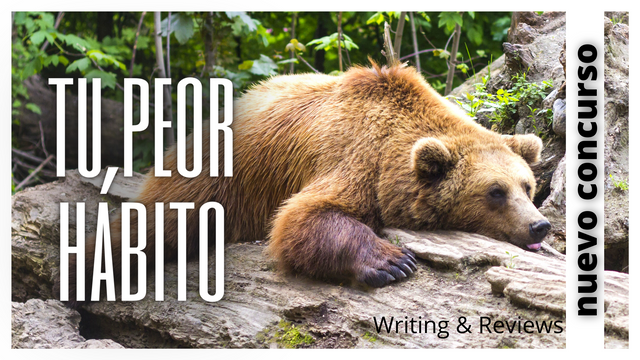 NUEVO CONCURSO! TU PEOR HÁBITO😂
---
Este concurso es sobre el peor de tus hábitos!! La idea es que lo tomemos como algo gracioso!! Quizás sea algo que quieres cambiar en vos, o tal vez te amas con ese mal hábito.
Lo compartimos entre todos?
---
Las reglas son las siguientes:
---
Aceptamos publicaciones en cualquier idioma. Tu posteo deberá contener entre 250 y 300 palabras.
Asegúrate de etiquetarnos (@belenguerra & @fendit)!
Comparte el link de tu publicación en un comentario. No tendremos en cuenta las entradas que no se encuentren anunciadas en este posteo o que estén publicadas en otra comunidad.
Comparte tu publicación en Twitter, etiquetando a @steemit, o en cualquier red social que prefieras (deberás mostrar prueba de ello!)
---
Las publicaciones se aceptarán hasta el 23 de Septiembre, 23.59 hora de Argentina
---
Premios:
Los premios serán dados de la siguiente forma:
1er lugar = 15 STEEM
2do lugar = 12 STEEM
3er lugar = 9 STEEM
4to lugar = 7 STEEM
5to lugar = 4 STEEM
6to lugar = 2 STEEM
7mo lugar = 1 STEEM