Today in Sports History presents an event from motorsports. NASCAR the motorsports series from American was officially incorporated on February 21, 1948. The National Association for Stock Car Racing is a family-owned and operated business venture that sanctions and governs multiple auto-racing sports events.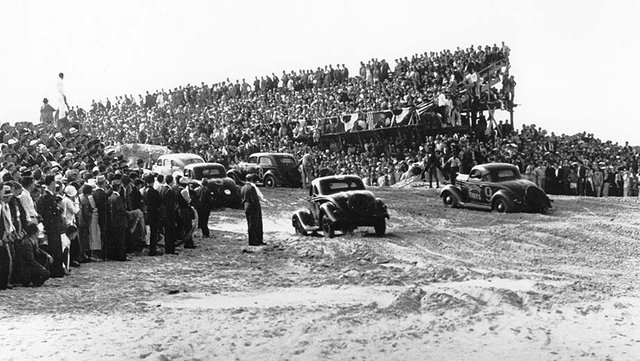 Early stock car racing
The corporate headquarter is in Daytona Beach, Florida with several regional and international offices in Canada and Mexico.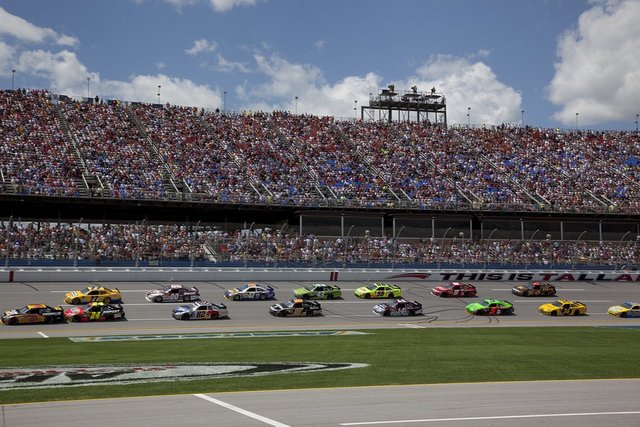 NASCAR is really famous in the US while the rest of the world is watching Formula 1 - at least myself. In the US it (NASCAR) is second to the National Football League among professional sports franchises in terms of television viewers and fans across the country.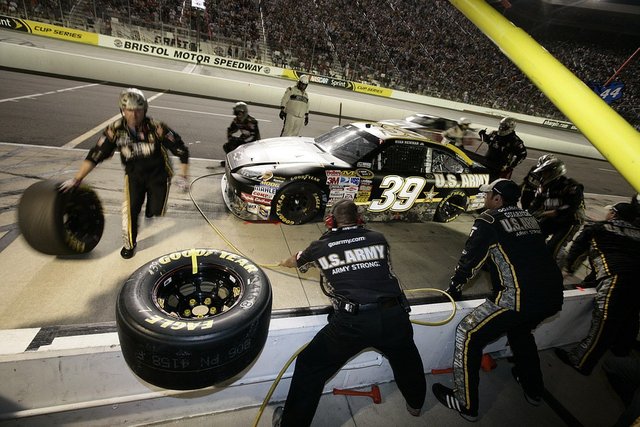 Auto and car racing - what categories do exist?
Formula racing (Worldwide the most popular motorsport incl. e.g. Formula 1) - one-driver seated cars
Touring car racing - this is a style of road racing that is run with production-derived race cars 
Sports car racing - this are races with production-derived versions of sports cars
Production-car racing this racing category is also known as "showroom stock" and is an economical and rules-restricted version of touring-car racing,
Stock car racing - this is where NASCAR belongs to - in North America still the most popular form of auto racing
In addition to this we also have racing categories such as Rallying, Drag racing, Off-road racing, Kart racing to name a few.
Sources: Wikipedia, Nascar.com 
To see what happened in Sports History already - check the links below:
February 17: Invention of the Bike
February 15: Olympic gold twice
February 12: Team Canada Ice Hockey
February 11: Mike Tyson knocked out
February 10: Mark Spitz Birthday
February 9: Volleyball invented