In some parts of the world I am still within deadline - so what happened on February 19 in Sports History? A lot - I have chosen an event from the Winter Olympics 1980 in Lake Placid. On that day Eric Heiden won the men's 1000 metres in (ice) speed skating at the James B. Sheffield Olympic Skating Rink with a new Olympic record (1:15.18). That was only one of give gold medal Eric Heiden won during these Olympic Games.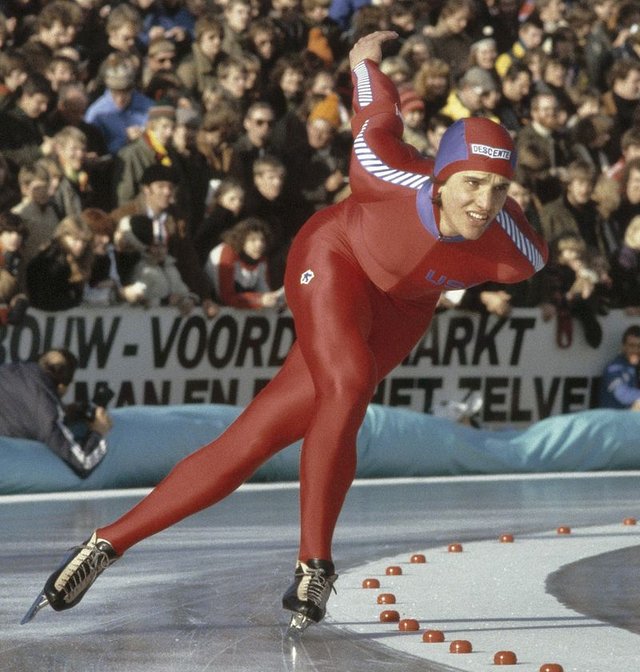 Who is Eric? A legend not only for Speed Skating!
Eric Heiden is a former track speed skater from the US. Heiden won an unprecedented five individual gold medals at the 1980 Winter Olympic Games in Lake Placid and was the most successful athlete at those Olympic Games. In addition he is the most successful Winter Olympian from a single edition of any Winter Olympics until now.
In countries like the Netherlands where that sports is probably No. 1 Eric Heiden is even called the greatest skater ever.(!!)
Where does Speed Skating come from?
The roots of speed skating are from the North of Europe and Netherlands, a small country in Western Europe. In the last millennium local natives started adding bones to their shoes and use them to travel on frozen rivers, canals and lakes. 
It was no fun or sporting activity until the 16th century when a Norwegian King (Epstein Magnusson - King Eystein I of Norway), was a promoter with high skills racing on ice legs.
In the Netherlands, people began touring the waterways connecting the 11 cities of Friesland, which was the start of a sports event later called Elfstedentocht.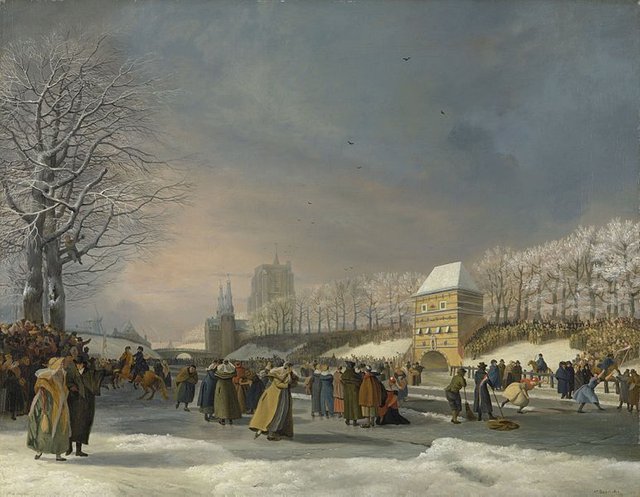 In the middle of the 19th century the US has finally also discovered a love of the sport. The first ever world championships have been organised by the Netherlands back in 1889 where also the ISU (International Skating Union) was born (1892). Since the start of the 20th century, skating and speed skating is a popular sporting activity across the world, even myself tried and enjoyed it.
Sources: Wikipedia and ISU.org 
To see what happened in Sports History already - check the links below:
February 17: Invention of the Bike
February 15: Olympic gold twice
February 12: Team Canada Ice Hockey
February 11: Mike Tyson knocked out
February 10: Mark Spitz Birthday
February 9: Volleyball invented