Today in Sports History presents a boxing fight what was shocking the world on February 11, 1990.  Mike Tyson is knocked out by 42–1 underdog Buster Douglas to win the World Heavyweight Boxing crown.
Mike Tyson was the most feared boxer these days and he entered the ring on 11 February 1990 as the undefeated heavyweight champion of the world. After 10 rounds with Buster Douglas being undefeated was history for Mikey.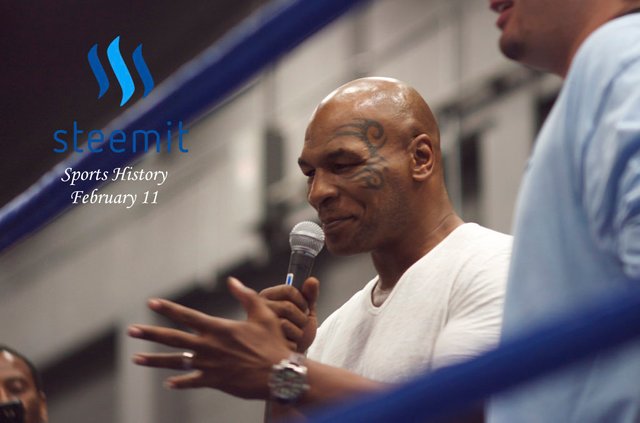 Personally I like Mike Tyson, he was a boxer that also made me watching a fight in the middle of the night, he was special with his spirit and all his scandals etc - he was a human being, a real fighter compared to what we see nowadays in the boxing ring. Love him also for his acting role playing a fictionalized version of himself in the 2009 film The Hangover. 
While Mike Tyson is known worldwide for all his Boxing, drugs, rape and other scandal - who again is James Douglas?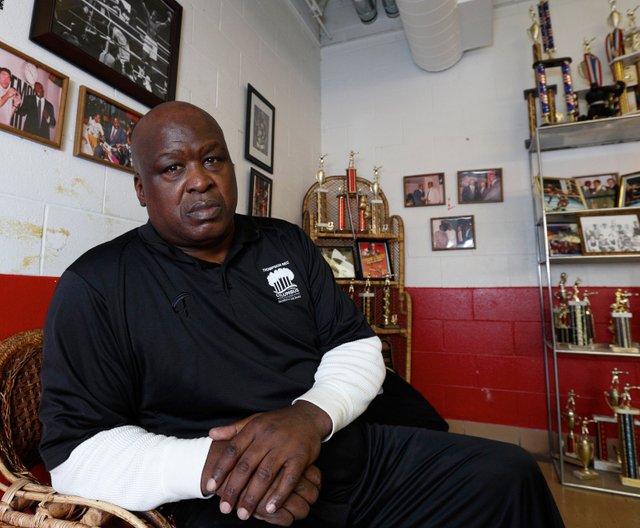 James "Buster" Douglas was a professional boxer who competed from 1981 to 1990, and 1996 to 1999. Following his win over Tyson he held the title for eight months and two weeks only after losing to Evander Holyfield.