Nothing is much more beautiful than the nature itself.While it sure was a great moment to witness and the color of the sky mixing together make it much more amazing and beautiful in its own way.Whenever you get to witness the sunset than you will realize the change of color of the sky will strike you in different ways and will make you realize that it is one of the best moment of the day !
---
The river was as well amazing acting as a mirror and the reflection of the sky in the water was something to look at.All in all it was a great evening and a great time to be a part of.It was in one of the best place that I go near a highway in my city !
---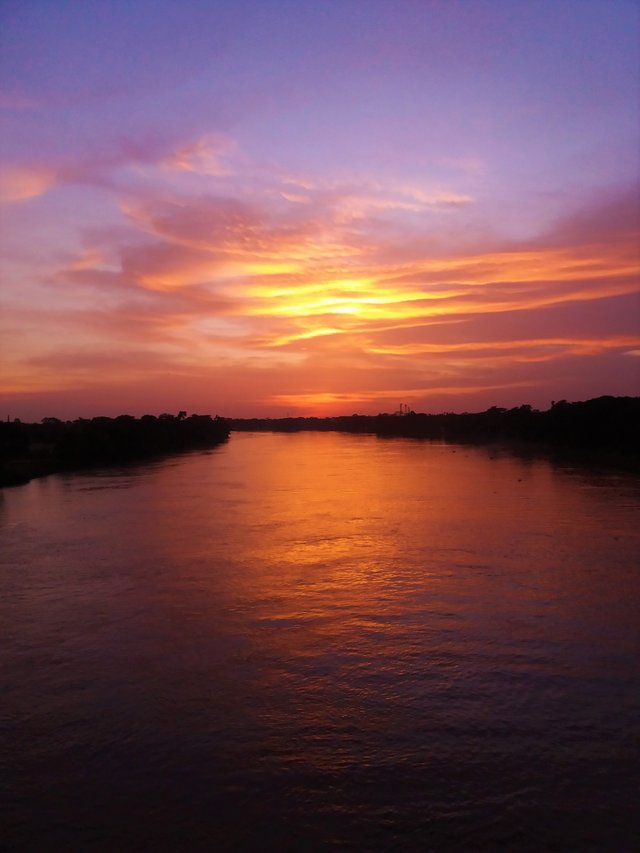 ---
---
The image was captured by my Smartphone Samsung J5.
---
---
---
---
Stay Blessed My Friends
---
Thanks for Stopping by Everyone
---
FOLLOW ME & STAY TUNED FOR MORE
---
---

---
---
Some Of My Previous Posts.
---
---
---