Our life consists of different situations and many of us gets to see various things throughout our life.Some good while some are just terrifying.There is a swell a saying when trouble comes than it comes from all sides.It is kind of true. But being panicked does not comes out with any solution.Be thoughtful if any kind of situation you are in.
---
Unexpected things happens in our life, every thing happens for a reason and learning from difficult situations is the real experience that you will ever get in your life.
---
---
---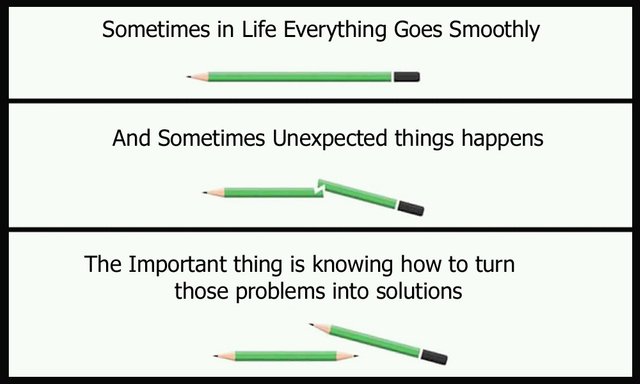 ---
---
Life is full of surprises, you never know when your life will turn and when you will see the bright light at the end of the tunnel.
---
Every now and then we do face difficult situations and yes they leave us with no choice to take but does it really help if your just loose your temper and just go here & there.Instead taking the situation in hand and being patient and thinking of the way out is the real deal in all the troubling situations.It sure will be hard and might take time but it will not let you go more downward.
---
---
Be Brave at Times Necessary !
---
---
---
Stay Blessed my Friends
---
Thanks for Stopping by Everyone
---
FOLLOW ME & STAY TUNED FOR MORE
---
---

---
---
Some Of My Previous Posts.
---
---
---