KING OF SHOOTER, SNIPER SHOOTER KILLER 3D --- REVIEW
CREDIT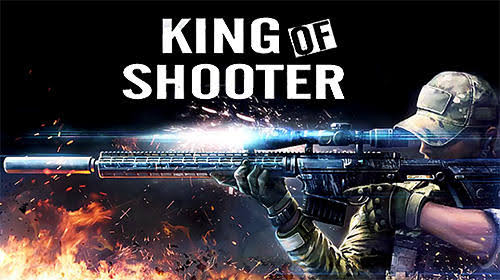 My great, beautiful and mighty steemians, how are we all doing today? hope we are all having a great week. Today, I will be reviewing another android game called king of shooter. This game is really exciting and one of the most interesting shooting games on android and I am sure the community will love and appreciate this game. So I will like everyone to sit back and relax as I review the fantastic android game.
If you missed out my previous game review on you can check on it from my blog.
Credit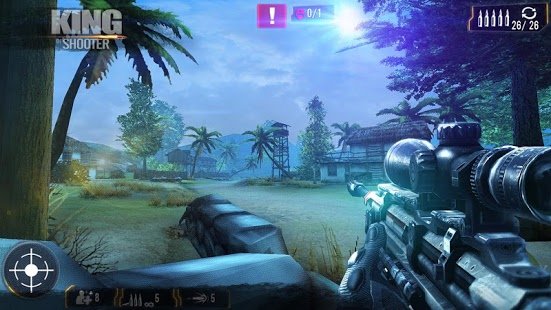 ---
---
---
Are you looking for a game that gives you rest of mind when it comes to shooting at foes, then search no more as king id shooter, sniper 3d shot killer is here to give you the best. When i first come across this game i was like what can this people give bit been Close to the game and PlaYing it now, i diScovered that it is a very tricky and lovely gaMe full of suspense and finally conveys good message.
THE GAME WAS DEVELOPED BY WEDOI.COM.GAME MOBILE GAMES for platforms like Android os, iOS, MSW, Nintendo, pes, XBOX etc. This game was updated on android play store on march 2nd, 2018.
King of shooter is such an amazing first person shooting game that requires you to come out of your hidden post and show what you got. This is a game of great value as you can do alot and even share some point with others.
The game was offered by wedoi.com game and was updated on march 2nd,2018. The game is really worth the download, very interesting and fantastic gameplay.
THIS GAME SURELY HAS ALOT TO OFFER. KING OF SHOOTER, SNIPER SHOT KILLER 3D IS TRULY A SHOOTING GAME THAT REQUIRES YOUR ATTENTION AND TIME AS IT IS A REAL TIME STRATEGY GAME. WHAT ARE YOU WAITING FOR, WHY NOT JOIN UP AND GET THIS EViL FOES ELIMINATED AS YOU STRUCK THEN WITH AMAZING SHOT BY AIMING AT THEM PROPERLY. REMEMBER YOU CAN ENGAGE AND PLAY IN THE PLAY LEAGUE MENU OR ENGAGE YOUR SELF BY FIGHTING WITH ROCKET SCIENCE OR KILLING ASSASSIN. This game has over three hundred and seventy five none repetitive task. So embark and enjoy.
Player mode............ single/multi player
Genre.................shooting game
Updated Date.............2ND march
2018
Publisher.......wedoi.Com game.
Version ………………1.1.4…Download size …………………… 89.22mb
Downloads …………………… over 1 million downloads
credit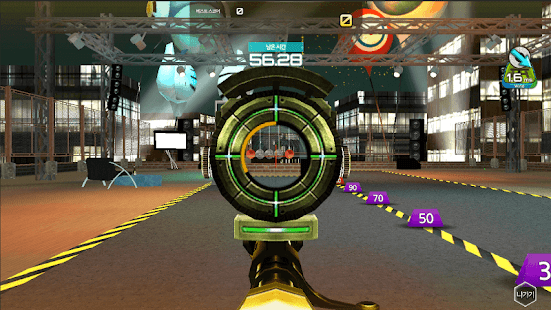 ---
Am going to state some of the things this very cool game carries as you all know, a good features is like a good perfume, people will because of it to download it more. The features is the embodiment of what the game carries, the little in and out, what and what to expect and how it will fair. So brace in for the best and expect the best as i carry you along on this tour.
GAME SIZE
THIS GAME HOUSE A MB Worth of 89.22. So that and some ads is required to download the game.
RAM AND ROM
YOU NEED A RAM OF 1GB TO GET IT RUNNING IN YOUR DEVICE PURELY WELL.
ANDROID VERSION
YOU NEED A MINIMUM OF ANDROID 4.1 TO RUN THE GAME SMOOTHLY IN YOUR PHONE.
HOUR OF PLAY
YOU NEED TO SPEND A TOTAL OF ONE HUNDRED AND EIGHTY HOURS OR LESS OR MORE DEPENDING ON THE TIME YOU GIVING THIS GAME.
DEFEAT ALIEN FOES
MAKE SURE YOU APPLY ALL NECESSARY PATTERN AND STRATEGY TILL YOU GOT THE EPIC ALIEN BOSS DEFEATED.
PURCHASES
ENJOY A LOT OF FAST AND SWIFT GAME THROUGH THE DEAL REGARDING PURCHASING OF ITEMS.
GEMS
MAKE SURE YOU COLLECT GEMS AS YOU BATTLE AGAINST YOUR FOES SO YOU CAN HSE THE GEMS TO DISH OUT POWERFUL MOVES AND COMBO.
MULTIPLAYER
ENJOY YOUR MULTIPLAYER NODE TO THE VERY END. THIS IS ONE OF THE BEST MULTIPLAYER GAME OUT THERE.
NONE REPEATITIVE TASK
I MENTIONED EARLIER THAT YOU HAVE OVER THREE HUNDRED AND SEVENTY FIVE NONE REPETITIVE TASK TO ENGAGE ON.
GENERAL RATING
Overall Rating .......................4.0
Gameplay....................... 4.1
Graphic....................... 4.2
Sound .................... 4.3
Controls................... 4.5
Platform……………. Android
SUPPORTED ANDROID PHONES
Samsung
Tecno
Gionee
Infinix
lenovo
lg
sony
Motorolla
Zte
Huwai
LANGUAGE
This game is in English.
RATED
This game is rated 16+
MY PERSONAL RATING
Gameplay ……………… 4.5
Graphics ………………… 4.1
Sound .………………….. 4.3
Controls………………….. 4.2
Overall ………………….. 4.5
credit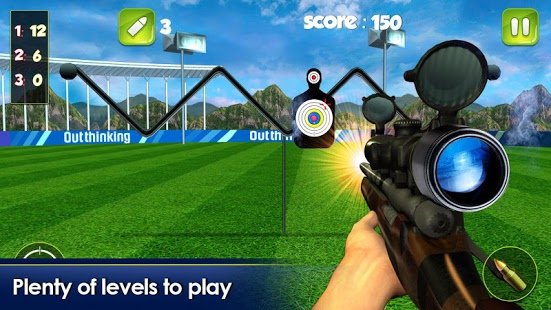 Graphic:
One of the best game graphic recorded on andriod phones and it is so so lovely and also simplified. i will say there is nothing wrong with the graphic. It was awesome and neat as visuals was nicely pictured and all angles seen properly. All 3D angles pertaining this highly placed ROLE PLAYING GAME (RPG) game was properly pictured by GAMELOFT MOBILE GAMES server and that helps to portrait the game story properly. I really love a lot of it features as graphic was light and cool with eyes not some graphic that that affects eyes and added some defect also. I just love the realistic work been portrayed when you talking variable about the animation as it is just too awesome. All thanks to the game developer indeed they gave their best.
Sound
You can toggle this option from it menu, it doesn't requires a lot. Is either you choose to play sound or music while playing the game. I will say the sound is cool and awesome.
CONTROL
As we all knows that a game without good and efficient control is like a man without Brain as this game carries/features a control that sees you explore it by been able to move your hands across the screen. This Controls goes along way to serving and adding values to all game. The control here has no in depth explanation as it is simplified. With this normal in house control, you can simply Move. Jump, strike and also possess alot of combos with this unique control.
credit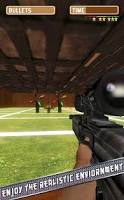 PRICE
500 and # 14000 with in app purchases
CONTAINS ADS
yes!
GAME FEATURES
Ok guys, according to the details and information gotten from Playstore by the developers, here are the game features
WHAT'S NEW
Bug fixed
New additional interface
This game contains some few new addition to spice up the game and make it even more fun and entertaining. According to the details and information gotten from Playstore by the developers, the new additions are;
New mission
Amazing environment
Amazing graphic
Multiple weapons
Quest
Assault rifles
credit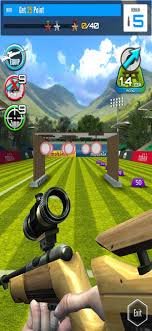 Control improved
Bugs are fixed.
NOTE, the GAME FEATURES and WHAT'S NEW are mostly gotten from the details and information by the creators on the playstore. To find out more you can visit the game on playstore
GAMEPLAY
Ok guys, like I always say, here is the best part of this game and I love gameplays, it is the gameplay of a game that determines and distinguishes a good game from a bad game.
This game is basically a shooting game with so much to give.
In the game, you will enjoy it.
CREDIT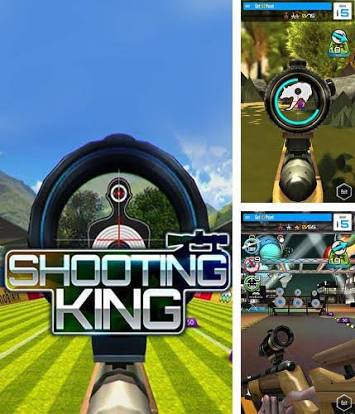 FUN PART
RIGHT FROM THE GAME TEXTURE, GRAPHIC AND STORY LINE, I ASSURE YOU, YOU ARE GOING TO ENJOY IT TO FULLEST. I LOVE THE GAME DEVELOPERS, THEY ARE VERY SIMPLE AND RESPECTFUL.
SUPPORT AND FRIENDS ANGLE
IN THIS GAME, Bugs are fixed AND THE GAME DEVELOPERS respond like they normally do on all my game reviews. So below are most of my gamer friends that play games like me. I tried to get their own take on the game and here are their comments and what they feel about the game. These are my gamer friends that I can easily get in touch with, and I will be asking them for their own opinion on my game reviews.
george: best game
Chioma: I love this game
Chidinma: addictive gameplay
Kacye: good game and nice graphics
Dami: I love the animations
don: wow what a nice game
Dunti: blossom
Aid: best game ever
Toritse: i love the graphic
Ind: my best game
Sade: i dont like the game texture
Barb: not bad
Me: ThuMbs up
Kemi: still playing the game, i will say something when am done
Ovie: good graphics
Kelly: time killer
Philip: awesome time killer game
Loveth: very good scenery
Timi: very challenging game
Ben: very cool graphics
Chidi: simply amazing
John: the controls are great
credit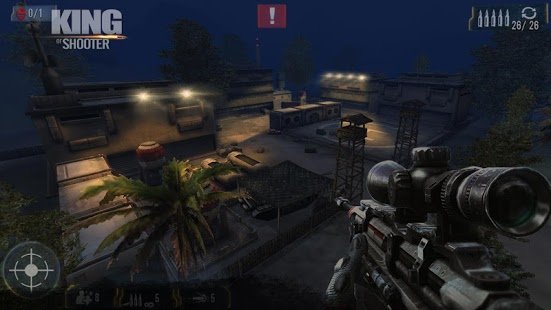 Opeyemi: not my type of game
KC: best game physics
David: good enough
Billy: one of the best
Danny: time killer
credit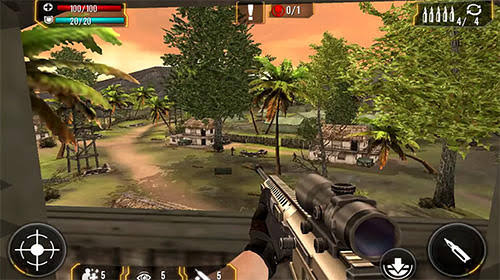 Leo: the gameplay is cool
Jonny: not my type of game
Ray: amazing graphics
Nancy: fun game to play
Tayo: amazing graphics
Sunny: very good graphics and gameplay
James: best game
Terry: I love the gameplay
Prince: stunning graphics
MY EXPERIENCE
The gameplay is so exciting and the physics is very realistic. Like i mentioned earlier the texture caught my eyes an i really enjoyed it simplicity. I am really enjoying every bit of the game, so amazing and also very addictive. I rate this game a 4.2.
Thanks for taking out time to read this and I hope you liked it.
credit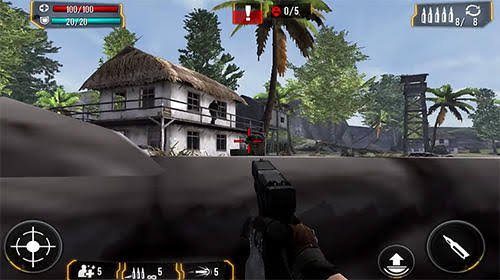 APPRECIATION
Developers always make sure that they contribute one or two of their time in making it a success, even thou they are benefiting from it as that should not stop us from saying kudos as they are responsible for the joy we get here as we responsible for the money they make vice versa lol. I always respect all developers and publishers because is not a easy one to even put the script together not to talk of shooting it, considering the money and time spent also, is not just easy at all. All appreciation/thanks goes to WEDOI.COM MOBILE GAMES games as they did awesomely well again. All the team did awesomely well in different angles, perspective and their various field. Kudos to WEDOI.COM MOBILE GAMES for the superb support to the game and also AGAIN for developing this first class game with a difference. It truly takes sleepless night to come out with this and it is truly fun having this.
below are some of my games Which you can check on. You can get all this game from google play store. So if you want to download it, visit google playstore for it. When it comes to games, i dont play with this store as they are the best presently. So most of my game will be from there.
credit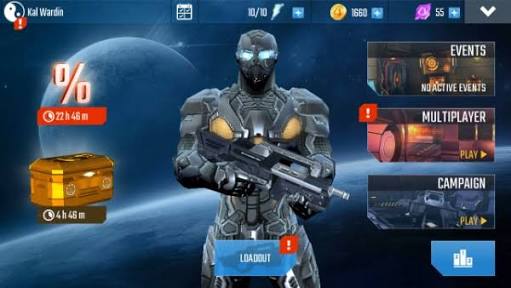 ShoW me somE love here by
UPVOTE
COMMENT
and
RESTEEM