MODERN COMBAT FIVE (5) --- ANDROID OS GAME REVIEW
---
---
---
Hello great and awesome steemians, how are we all doing today? It's another game day again, so exciting to be here again, hope we are all having a great week ahead. Today, I will be reviewing another android game called drag battle racing. This game is really exciting and one of the most interesting racing games on android and I am sure the community will love and appreciate this game. So I will like everyone to sit back and relax as I review the fantastic android game.
If you missed out my previous game review on you can check my blog for them.
CREDIT

---
---
---
BRIEF OVERVIEW
Ok guys, let's quickly take a look at a brief overview of this racing game. Modern combat five is such an amazing first person shooter game that requires you to come out of your hidden post and show what you got. This is a game of great value as you can do alot and even share some point with others.
The game was offered by Gameloft and was updated on December 13TH, 2017. The game is really worth the download, very interesting and fantastic gameplay.
Player mode............ single/multi player
Genre................. Racing game
Updated Date.............. December 13, 2017
Publishers................... Gameloft
Version …………………… 2.9.ok
Download size …………………… 49.91 MB
Downloads …………………… over 50 million downloads
CREDIT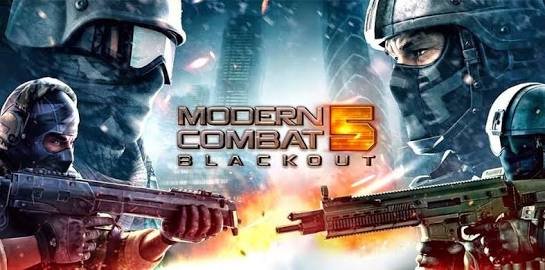 ---
---
---
GENERAL RATING
Overall Rating .......................4.5/5
Gameplay....................... 4.3/5
Graphic....................... 4.3/5
Sound .................... 4.4/5
Controls................... 4.2/5
Platform……………. Android
SUPPORTED ANDROID PHONES
Samsung
Tecno
Gionee
Infinix
lenovo
lg
sony
Motorolla
Zte
Huwai
LANGUAGE
This game is in English.
RATED
This game is rated 16+
MY PERSONAL RATING
Gameplay ……………… 4.4/5
Graphics ………………… 4.4/5
Sound .………………….. 4.4/5
Controls………………….. 4.3/5
Overall ………………….. 4.4/5
CREDIT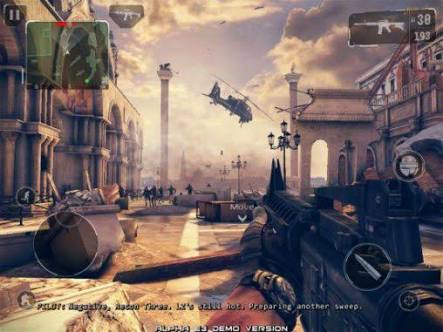 ---
---
---
PRICE
200 and # 45000 with in app purchases
CONTAINS ADS
yes!
GAME FEATURES
Ok guys, according to the details and information gotten from Playstore by the developers, here are the game features
Nine classic unique skills
New skills
Multiplayer
upgrade
Solo campaign
lots of bosses
competitions
Progression
achievements
daily quests
leaderboards
Customize control
WHAT'S NEW
This game contains some few new addition to spice up the game and make it even more fun and entertaining. According to the details and information gotten from Playstore by the developers, the new additions are;
Duel tournament
bug fixes
Prestige weapons
Overtime map
NOTE, the GAME FEATURES and WHAT'S NEW are mostly gotten from the details and information by the creators on the playstore. To find out more you can visit the game on playstore
CREDIT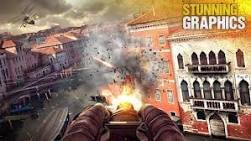 ---
---
---
GAMEPLAY
Ok guys, like I always say, here is the best part of this game and I love gameplays, it is the gameplay of a game that determines and distinguishes a good game from a bad game.
This game is basically a fighting game with so much to give.
In the game, you will upgrade your arms and enable new skills to win against your foes.
The game has some amazing features.
As you play the game, you will learn new skills to upgrade your items.
CONTROLS
The controls of this game is good with simple controls.
GRAPHICS
The graphics and scenery of this game is splendid and it looks good.
CHARACTERS:
all the characters from this massively role playing game is lovely.
COSTUMES:
No costumes
ENVIRONMENT:
Splendid scenery, the streets and road of this game looks really great.
MATERIALS AND TEXTURES:
amazing textures and makes the game look great.
CREDIT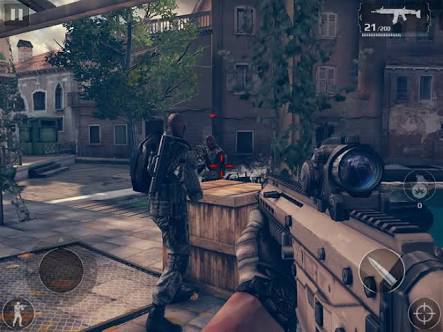 ---
---
---
CAMERA MOVEMENTS:
Follow Camera movements to add to the gameplay and follow the intense powerful action.
LIGHTING:
Bright real life lighting style with the different time of the day to give the game a natural feel.
COLOUR GRADE:
Cinematic color grade style to makes the game feel cinematic
VISUAL EFFECTS
Not much going on in this aspect but the few visual effects in the game really adds to the exciting gameplay.
ANIMATION
Amazing car animations with fluid movements
PHYSICS
Very nice realistic driving physics, aerodynamics, tyre composition, suspension. Simply amazing.
MUSIC/SOUND EFFECTS
Amazing car drive sound effects and music to really add to the gaming experience.
PROS
Stunning scenery
Amazing driving physics
Awesome car animations
CONS
the control is not perfect yet
MY GAMER FRIENDS COMMENTS
Once again, I asked my gamer friends about what they feel about Drag battle racing and they gave their responses like they normally do on all my game reviews. So below are most of my gamer friends that play games like me. I tried to get their own take on the game and here are their comments and what they feel about the game. These are the only gamer friends I can easily get in touch with, and I will be asking them for their own opinion on my game reviews.
Mike: best game
Chinedu: I love this game
Jay: addictive gameplay
Kate: good game and nice graphics
Mercy: I love the animations
Floxy: good graphics
CREDIT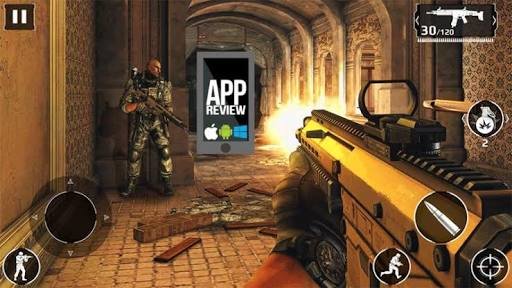 Kelly: time killer
Philip: awesome time killer game
Loveth: very good scenery
Timi: very challenging game
Ben: very cool graphics
Chidi: simply amazing
John: the controls are great
Opeyemi: not my type of game
KC: best game physics
David: good enough
Billy: one of the best
Danny: time killer
Leo: the gameplay is cool
Jonny: not my type of game
Ray: amazing graphics
Nancy: fun game to play
Tayo: amazing graphics
Sunny: very good graphics and gameplay
James: best game
Terry: I love the gameplay
Prince: stunning graphics
MY EXPERIENCE
The gameplay is so exciting and the physics is very realistic. I am really enjoying every bit of the game, so amazing and also very addictive. I rate this game a 4.4 out of 5.
Thanks for taking out time to read this and I hope you liked it.
CREDIT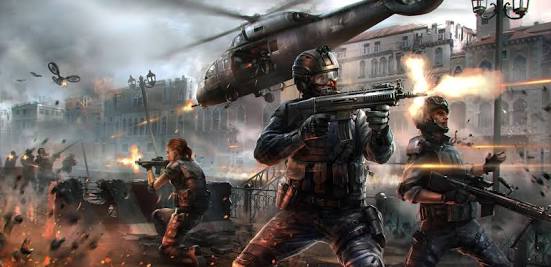 If you like this post, please
UPVOTE,
COMMENT
and
RESTEEM.
Thanks