"Experts are just stubborn daydreemers that kept trying." - Anonymous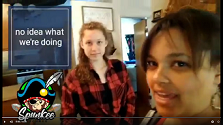 Ok that wasn't actually an anonymous quote.
I just made that up LOL (the clue should have been how I spelled dreem the CORRECT way. with 2 ee's of course!)
We are SO far from being experts at knowing how the heck to take our project to the next level.
And sure - we could hire people to do that for us. (if we had the money)
And sure... we could be super professional about this and write out a detailed map of how to GET there. (umm... we did that too. The map is now one giant hilarious doodle adorned with casual bananas and fancy bananas. There IS a difference, you know.)
But WHY make it
Boring and Straight-laced
when it can be

I'm a firm believer that if it's going to really WORK then it needs to be a lot of PLAY. All play? Well. No, of course not. I have to keep records and receipts and make sure that I file our fictitious business name and (shoot. I need to mail out that thingie today....)
BUT.
But but but...
Play!!!! Laugh!!!! Engage with people with a smile and try to connect your solutions to their dilemmas.
Even though there happens to be a lot of laughter and "random experimenting" going on.... make no mistake about it. You will never meet two more driven, analytical, persistent, stubborn, giggly chicks than me and my daughter.

Ok. Maybe you will. But add us to that list!
We're on a strategic mission.... we're just gonna have as much fun accomplishing it as possible! Hope you enjoy viewing today's video as much as we enjoyed making it!
p.s. @kaerpediem, @penderis, @chekohler, @eveningart, @saffisara, @bluefinstudios, @seadbeady, @jamerussell... thanks for answering my last posts question! What if was like a "double or nothing" challenge? answering questions for a quiz and increasing the amount as you got the answers right? or... like a who wants to be a Steemionaire. hahahaha thinking thinking.... would that be a fun steem giveaway!?!?
Click on image to watch!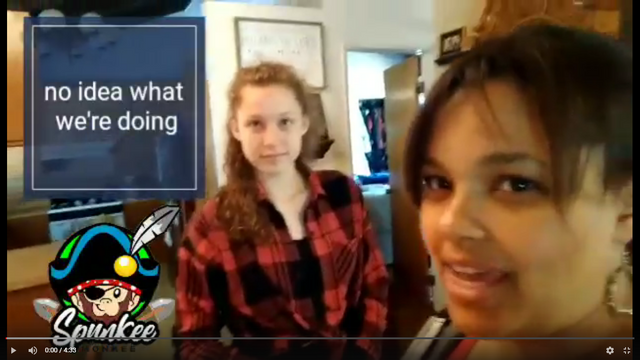 ---










---
Have YOU supported our Monkees yet?
Before you forget - Give us your support at Fundition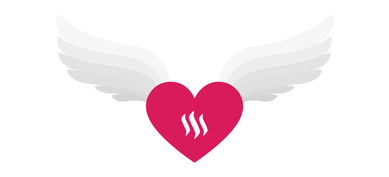 Click image to support our FUNDITION
---
Missed any of our update posts? Check them out below!

---
READ OUR CROWDMIND INTERVIEW HERE
---
All Spunkee Monkee images have been created for Spunkee Monkee by the amazing @jimramones! Images are not to be used without permission from Spunkee Monkee.
---
Font used in this post