Strange Eats: Recipe: British Scrambled Eggs (And Competition!)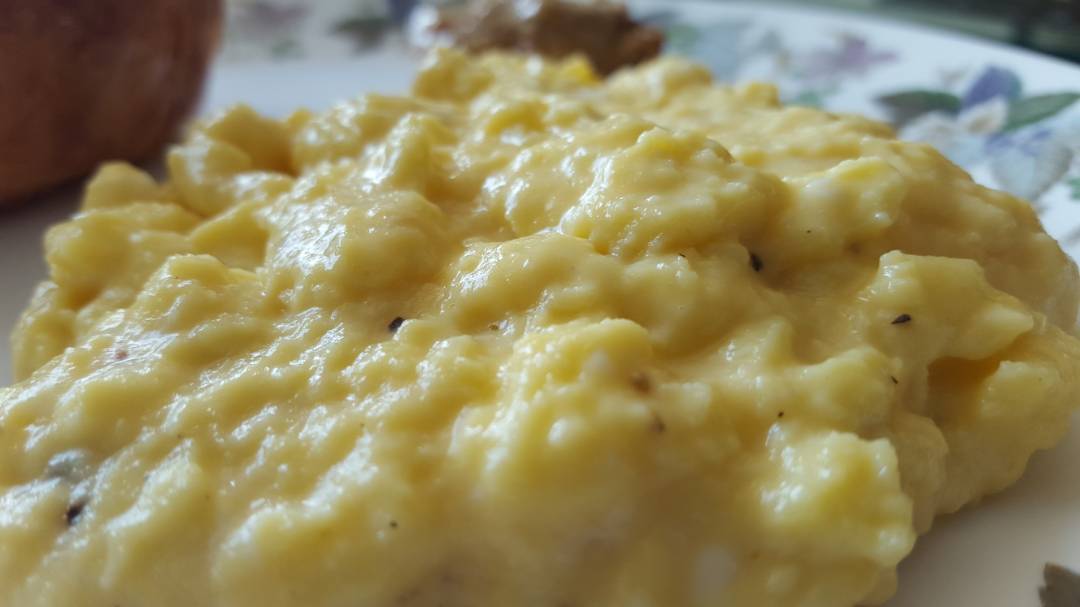 A few days ago, I had the absolute worst scrambled eggs ever. It was dry and flavourless. It was a disgrace to all things eggy and holy. So, I decided I must teach her how to make it the way I like it. And since I was doing it anyway, I thought I'd share the recipe with everyone!
This recipe is based on Gordon Ramsay's recipe. I didn't know that there were multiple styles of scrambled eggs before making this dish (Someone in Team Malaysia pointed it out). After watching Jamie Oliver's video, I found that the style I use is most likely the British style but my choice in consistency is closer to the French style (as it is runnier).

Ingredients
3 Eggs
A teaspoon of Crème Fraiche
Salt
Pepper
Butter
Instructions
Pour your eggs into a non-stick skillet unbeaten. You do not want to beat your eggs before cooking as you are unnecessarily breaking it down.
Insert a generous helping of butter to increase the velvety texture to the eggs.
Turn on the heat and start stirring everything up. Eggs are very simple to cook but hard to master as they cook rather quickly. Thus, you'd want to take your pan on and off the heat frequently. When the pan is off heat, due to the low temperature eggs cook at, the egg is still cooking. You wouldn't want to overcook the egg, making it dry. You also wouldn't want to undercook it and make it a runny mess. The idea is that you want to cook it until you see some thickness in the egg but you do not want to make it too dry. For a visual reference, you can use the image above.
After you deem the egg cooked, turn of the flame and add Crème Fraiche and seasonings. Then, stir and plate it. The reason behind only adding seasonings towards the end of the cooking is because if you add it before cooking, the eggs leave behind a grey watery substance and you'd want to avoid that.
Serve the eggs with toast, mushrooms or dried cherry tomatoes. A few flakes of parmesan would also go great on top!

Competition
Recently, I hit a few milestones on Steemit. So, I thought I'd celebrate. Tomorrow will be my 50th day on Steemit. I hit 100 SP yesterday. I hit 50 Rep recently. I also breached 120 Followers! There is so much to celebrate! Thus, I decided I would have a little competition to celebrate! To win, you need to follow the instructions but here is the catch! The instructions are coded! Veni Vidi Vici!
Vwhs 1: Iroorz, Xsyrwh dqg Uhvwhhp wklv uhflsh. (For that last one... only if you want to)
Vwhs 2: Ohdyh d surshu frpphqw lqwhudfwlqj zlwk wkh pdlq fkdudfwhu Plfkdho rq wkh odwhvw Lqvlgh wkh Frpsdqb srvw.
Vwhs 3: Frpphqw ehorz whoolqj ph wkdw brx duh grqh dqg brxu idyrxulwh vxshukhur!
The prize isn't crazy huge but it is as much as can afford for now.
So, this is the prize structure:
The overall best comment on the post mentioned in step 2 and have completed all 3 steps will get 5 SBD.
The first person to complete all 3 steps will get 50% of this post's SBD reward post curation (Unless the best comment is the same person in which case the second person will get the reward).
The remainders will get 40% split equally.
If this post somehow does well, everyone benefits!
The Deadline for this competition is 36 hours! So, be quick as the mentioned post will be locked soon! If there is enough interest in this competition, the prize may increase and the deadline may increase.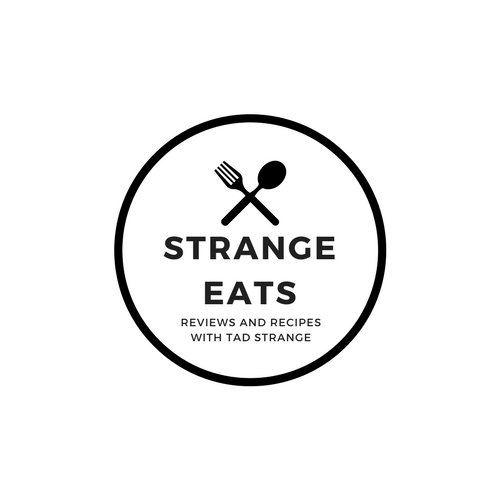 This is part of the Strange Eats series where I share recipes and food reviews! Feel free to check out my other recipes in this series:
Apple Risotto
Beef Wellington by Gordon Ramsay
Braciola di Maiale con Pasta Aglio Olio
Cauliflower Cheese
Family "Flavourite" Lasagna
Fisherman's Pie
Grandmum's Honey Baked Salmon
Honey Glazed Pork Chop
Pasta Carbonara
The Perfect Steak
Shepherd's Pie
Stout Beef and Cheese Pie by Jamie Oliver
Honey Glazed Lamb Rack