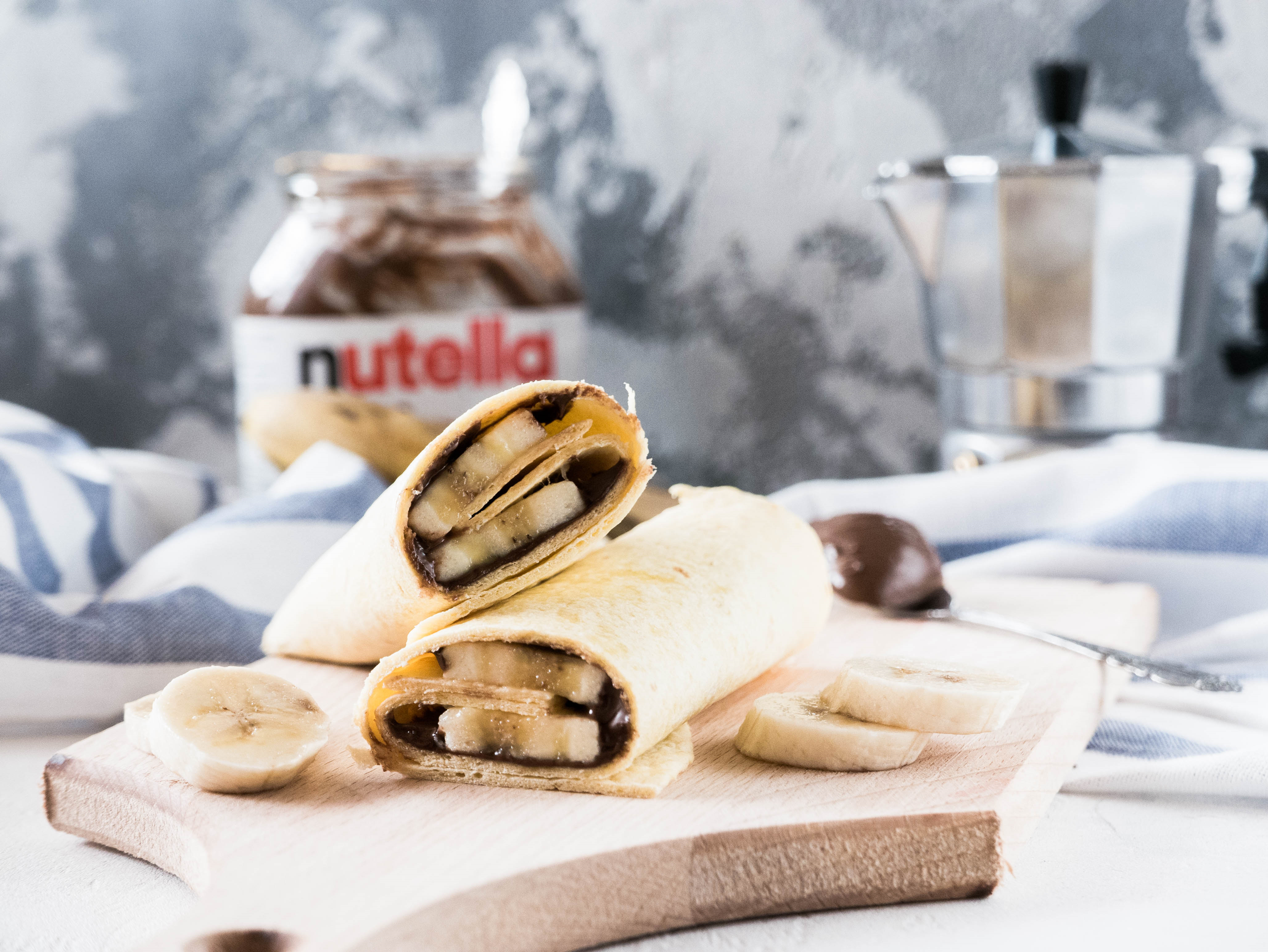 Good morning, friends!
Today I wanted to make a quick and tasty breakfast for my family. At home I had a few tortillas, as well as nutella and bananas. I decided to combine these ingredients together and get a nutritious and tasty breakfast.
It's very simple, you need to take the tortillas and put it on a plate. Add a few spoons of nutella to taste and pieces of banana.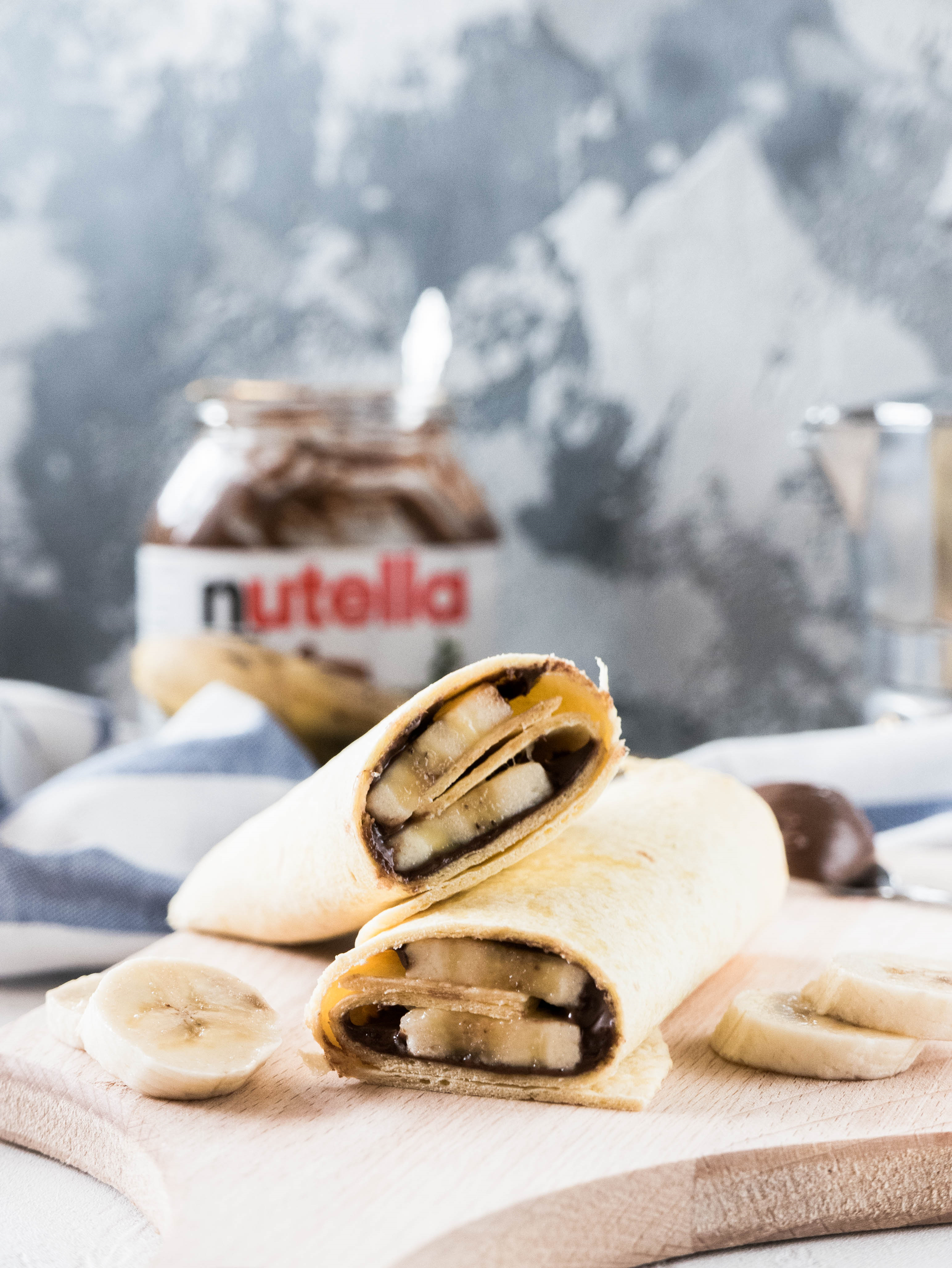 Next you need to form a tortillas in a roll and then you can start enjoying a delicious breakfast. You can also cut a roll in half with a knife and then you can see a brilliant picture of a nutella and bananas.
In my house there are always such ingredients as nutella and bananas, which are always in the refrigerator and I think that I will often please my family with such a simple, fast and very tasty breakfast :).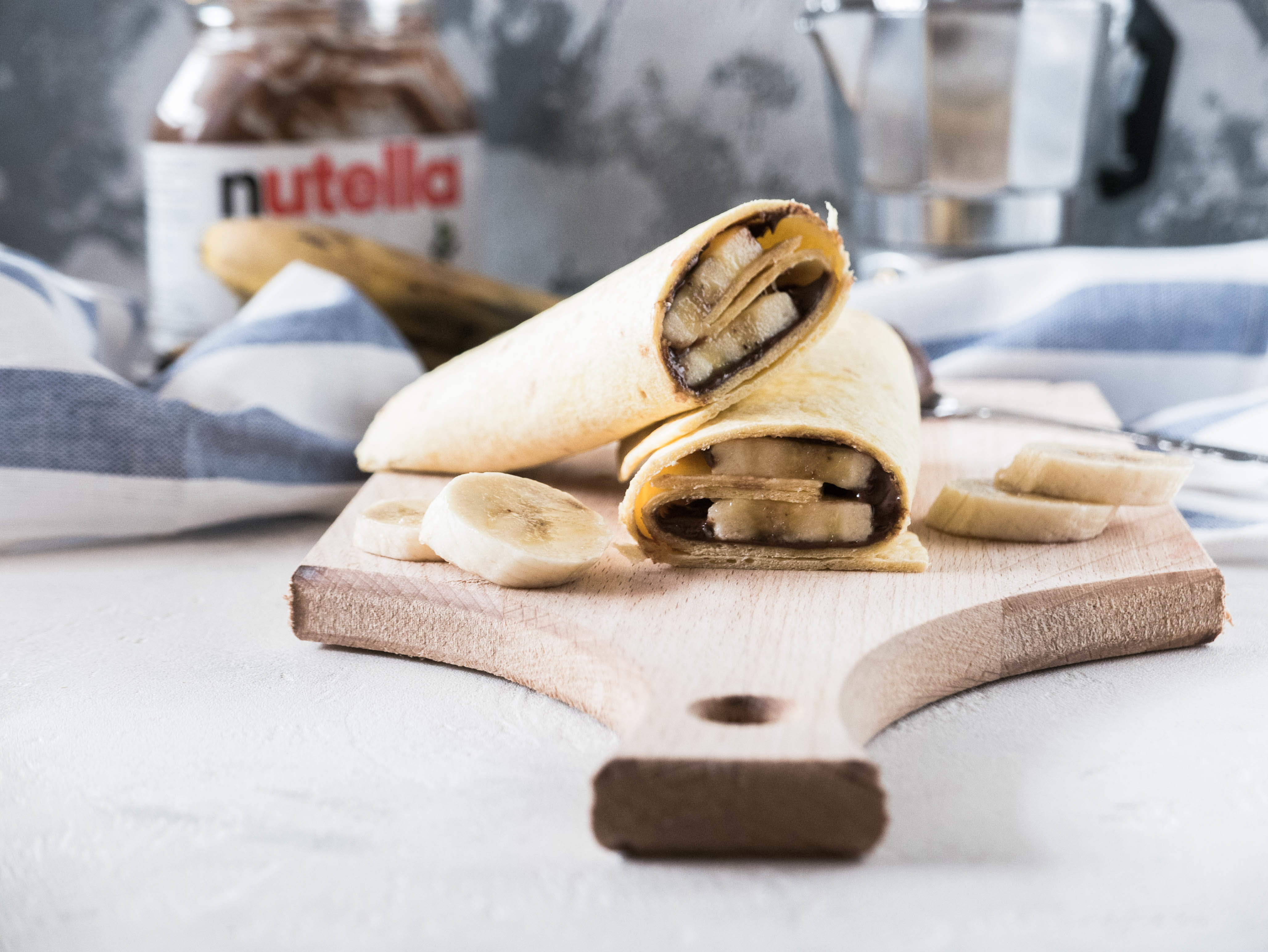 I hope you enjoy my new idea of ​​making breakfast using only three ingredients that you can easily find at home.
I decided not to write today a cooking recipe, because everything is very simple and you decide how much you need to add a nutella and pieces of bananas on the tortillas :). Enjoy breakfast!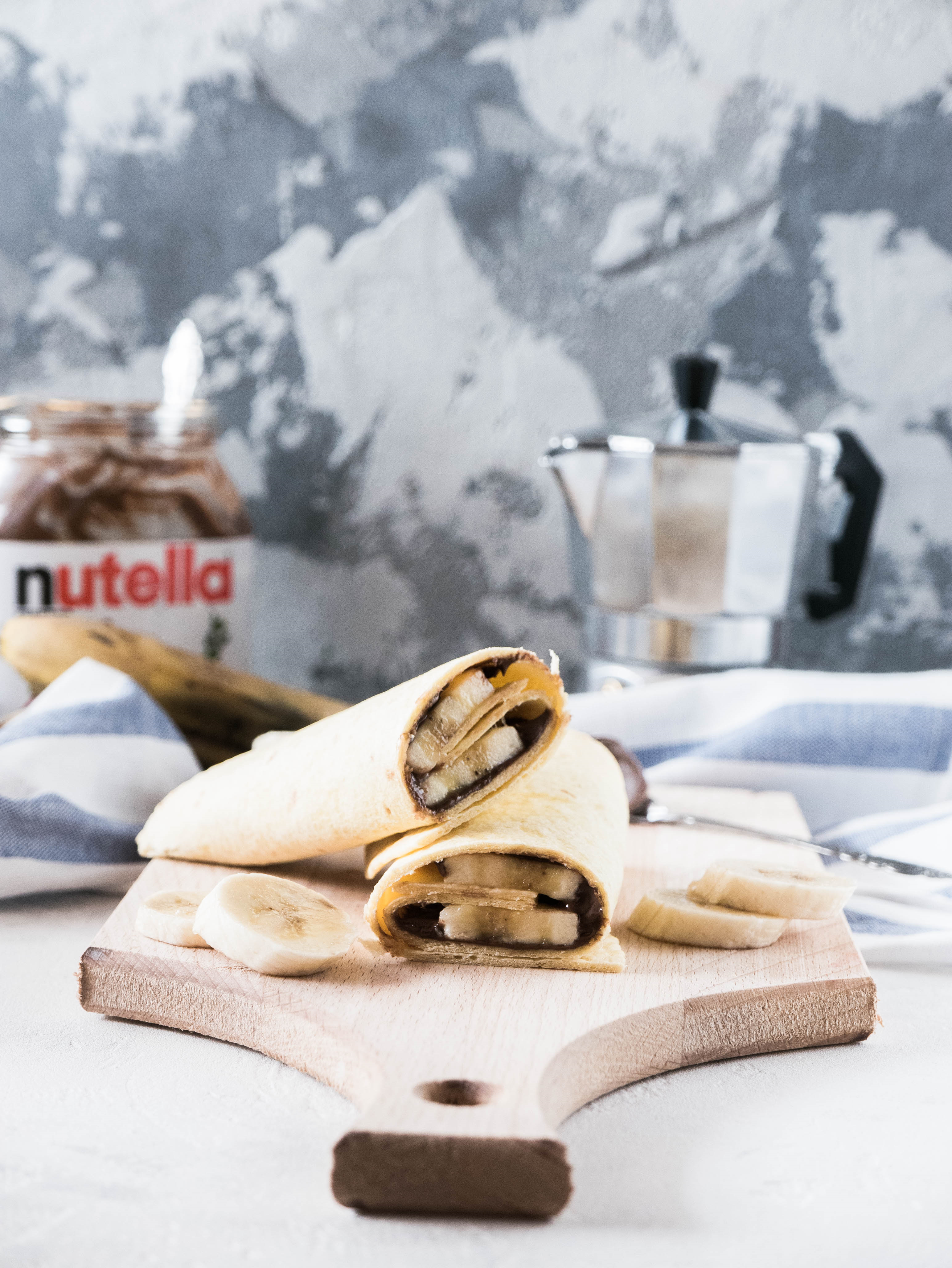 Bon Appetit!
Camera: Panasonic Lumix DMC-LX100
---
Thanks for watching and your time, I always appreciate it!
---
Here you can see some of my recipes:
1. Tiramisu in Glasses
2. Viennese Waffles
3. Pasta in Tomato Sauce with Meat, Thyme and Garlic
4. The Pie with Figs
5. Refreshing Drink with Strawberries and Lime
6. Little Meringues
7. Milkshake with Banana and Blackberries
8. Baskets with Curd Cream and Mango
Enjoy excellent day, friends!
---