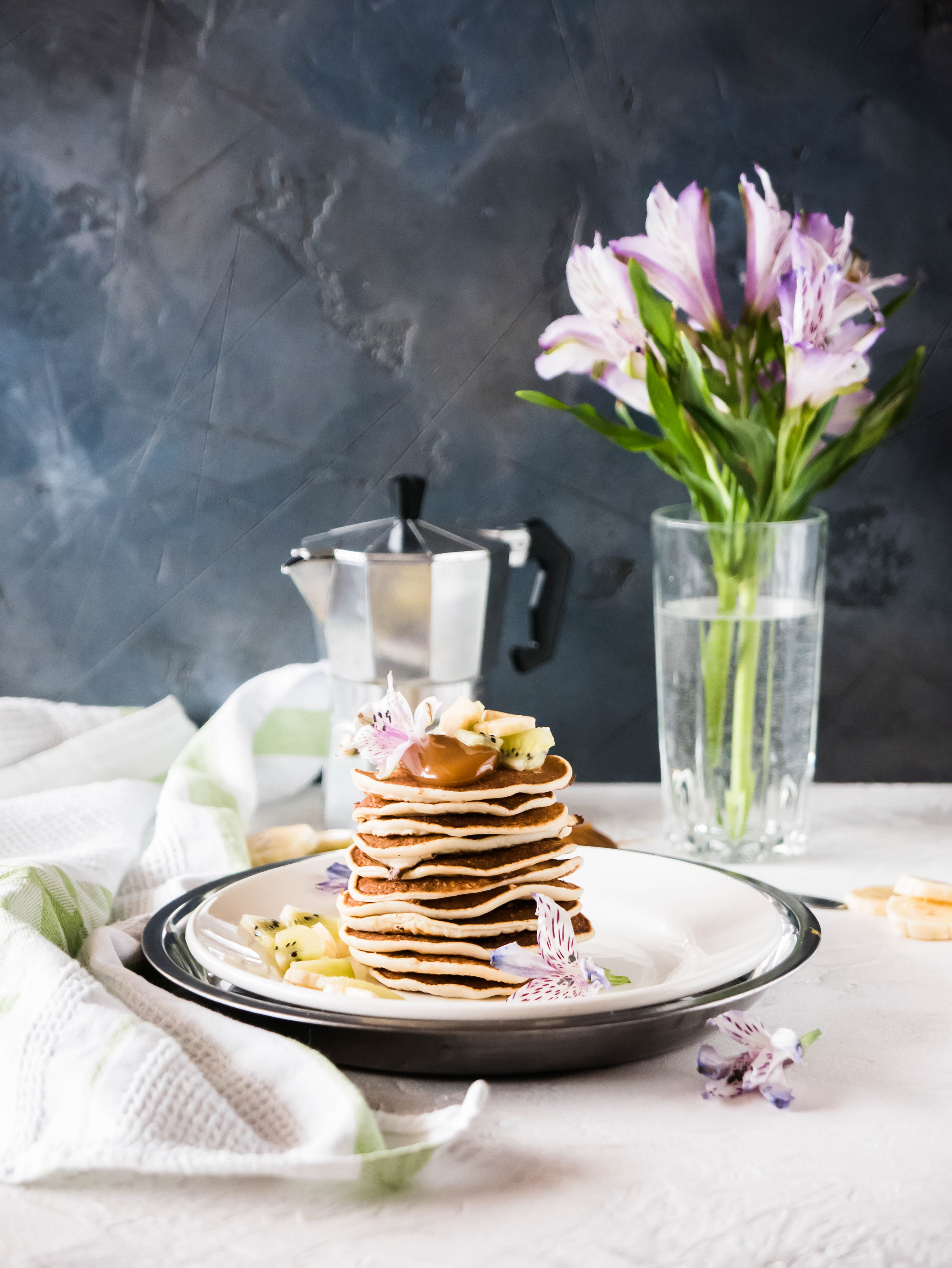 Have a nice day, friends! I love to cook breakfasts and pancakes this is my favorite breakfast.
I like to make pancakes with different flavors and today I added some oat flour and vanilla to the dough.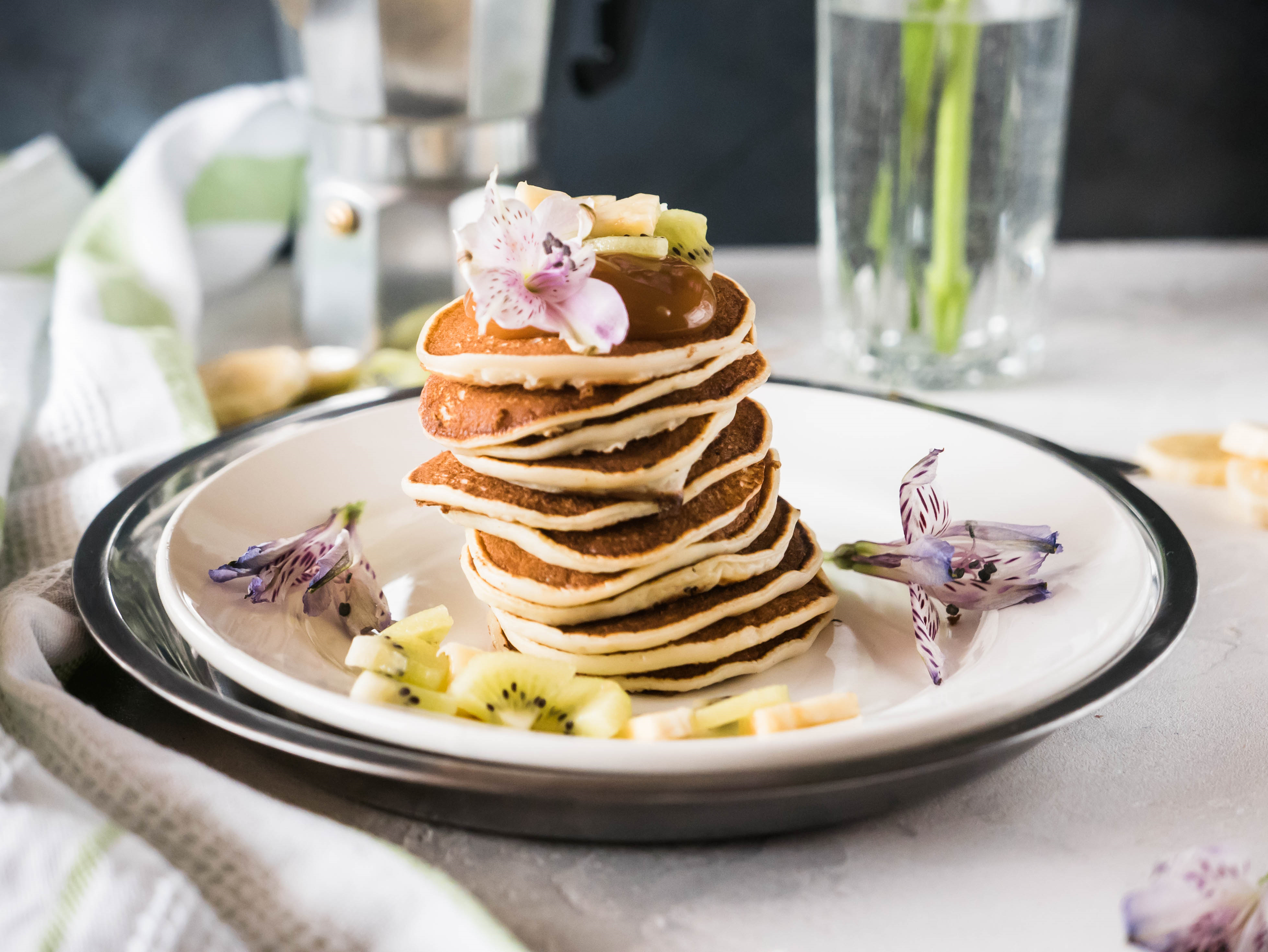 Pancakes with oat flour are very fragrant and delicate. I like the color of pancakes. Pancakes are very bright and tasty.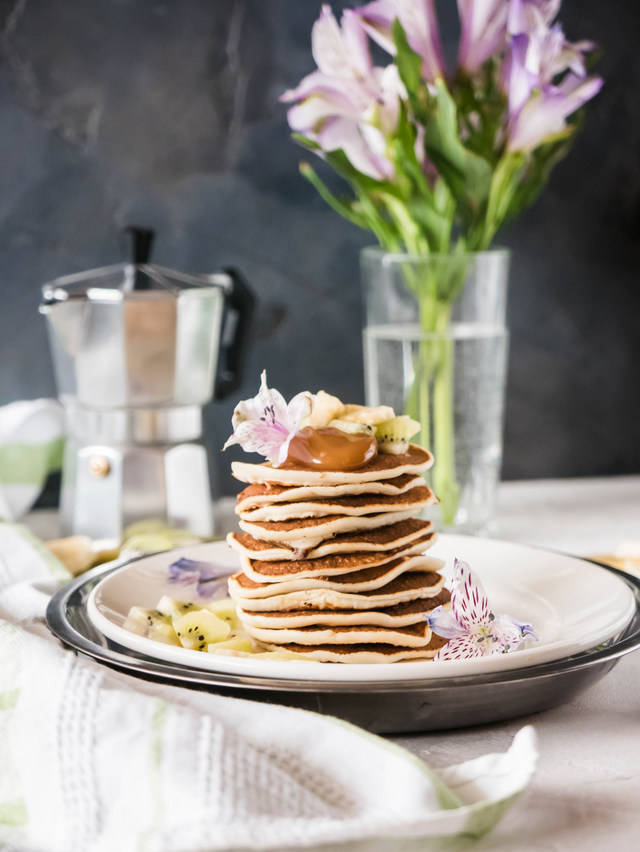 You can choose the filling for pancakes according to your taste. Today I picked out pieces of fruit and condensed milk.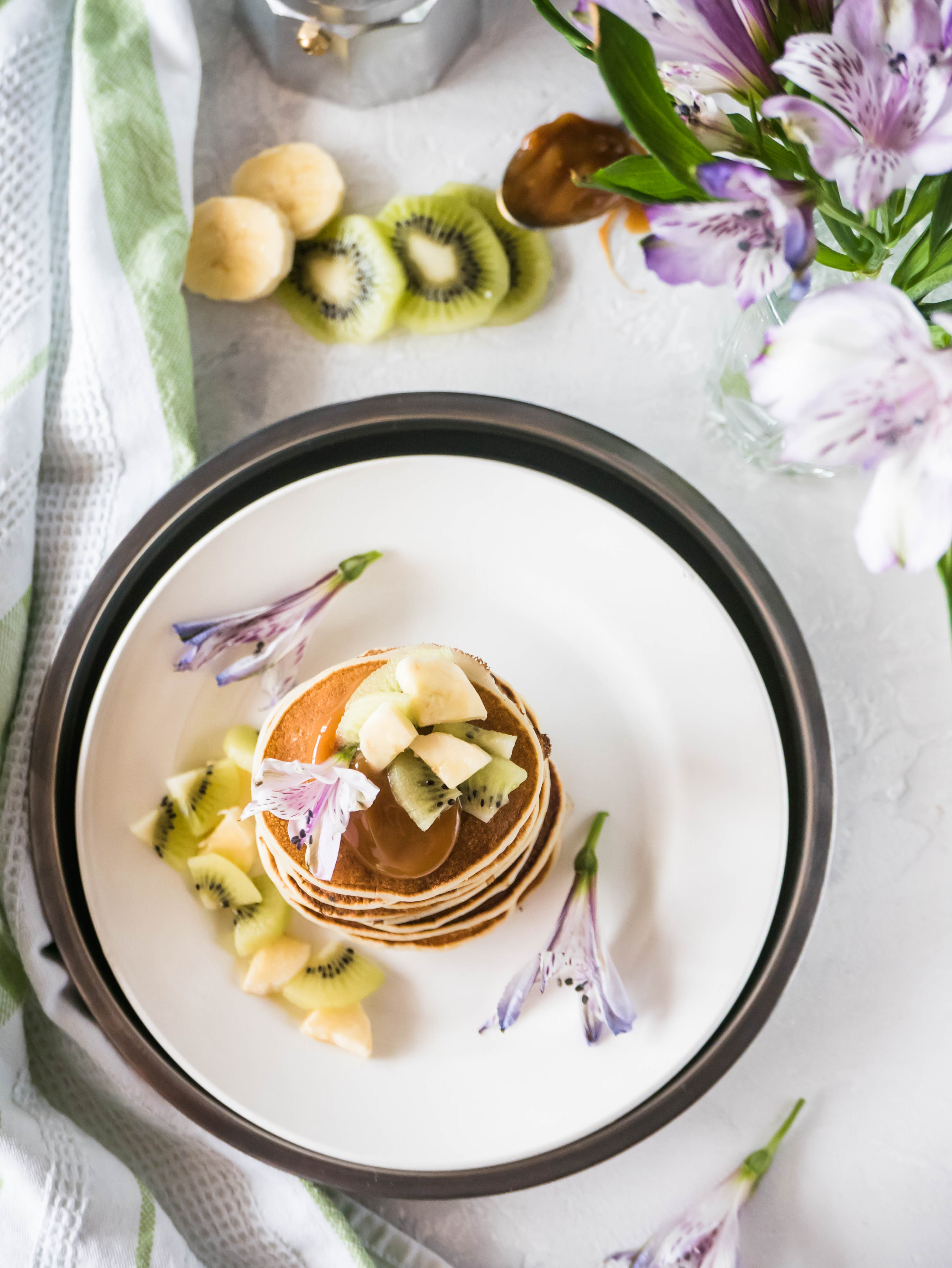 Enjoy the taste every day!
Ingredients:
Oat flour - 80 g
Milk - 1 glass
Vanilla - 15 g
Vegetable oil - 10 ml
Eggs - 2 pcs.
Butter - 50 g
Flour - 120 g
Sugar - 1/2 cup
Salt - pinch
Preparation:
1. In a large bowl, mix the milk and eggs.
2. Add sugar, salt and vanilla.
3. Melt the butter and add to the milk mixture.
4. Gradually add the oat flour.
5. At the end, add the flour and mix again until a homogeneous mixture.
6. Heat the frying pan on the stove and grease with vegetable oil.
7. Bake pancakes in a frying pan on each side for about one minute.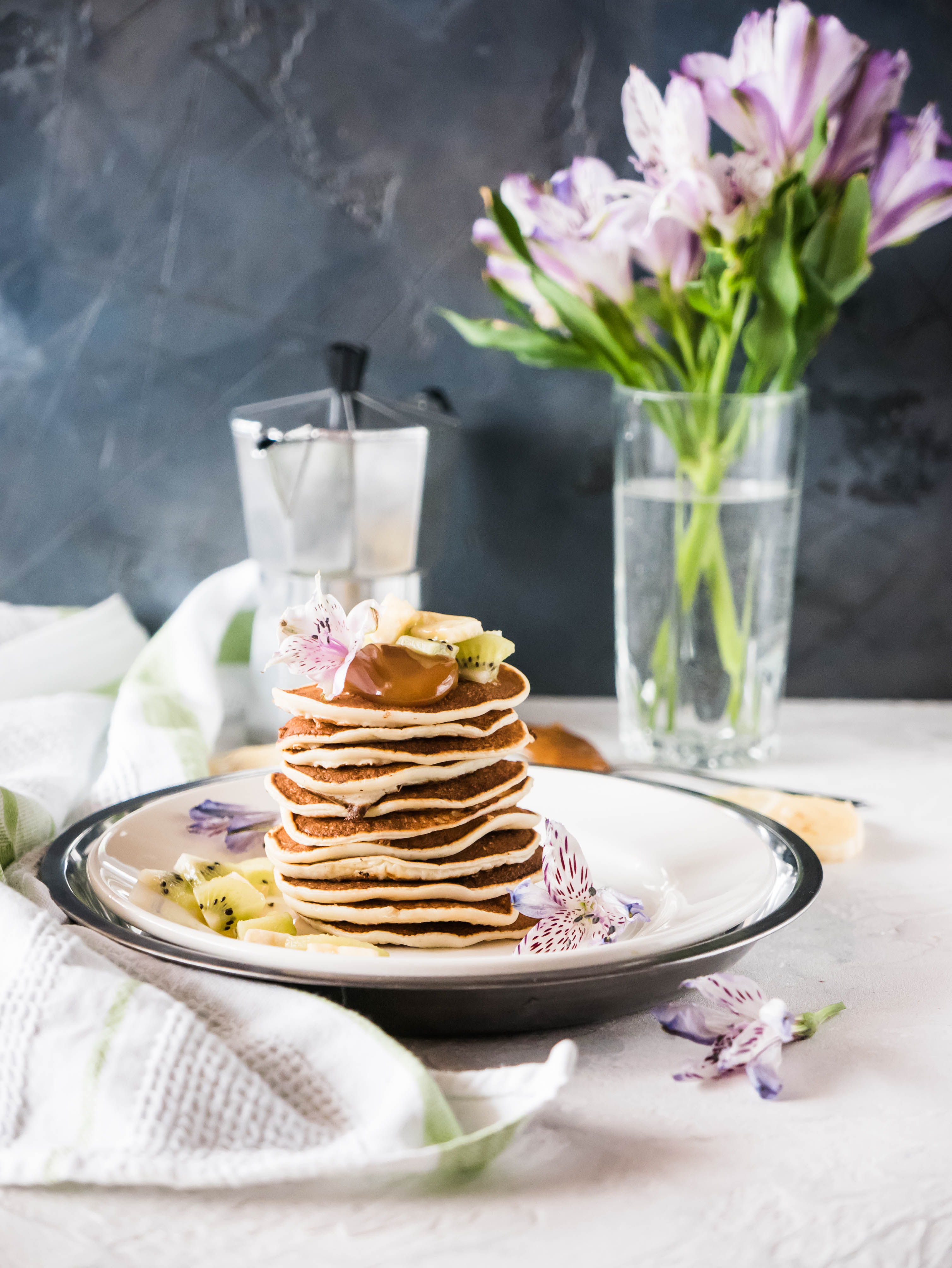 ---
Bon Appetit!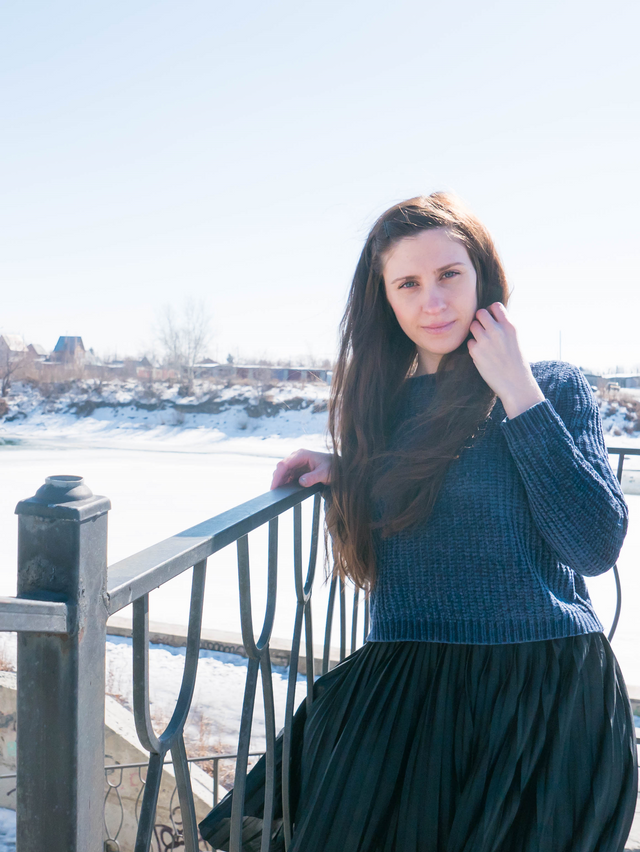 ---
Thanks for watching and your time, I always appreciate it!
---
---
Here you can see some of my recipes:
1. Buns with Cottage Cheese and Pear
2. Waffles for Breakfast
3. Pasta in Tomato Sauce with Meat, Thyme and Garlic
4. Cookies with Pumpkin Seeds
5. Bright Smoothies
6. The Pie with Cinnamon
7. Milkshake with Banana and Blackberries
8. Baskets with Curd Cream and Mango
Enjoy excellent day, friends!
---