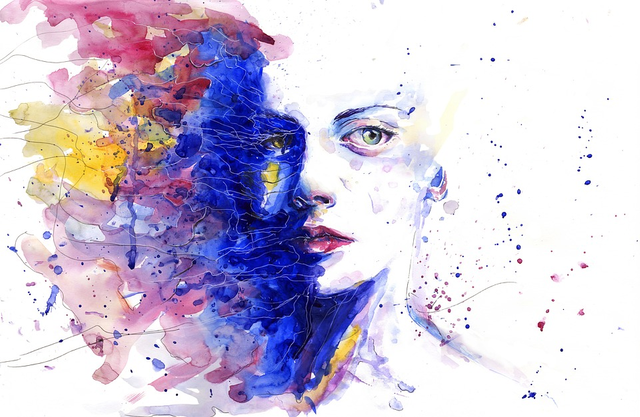 Condensation clung to the window, occasionally releasing a surge that cleared a path making the outside world visible. The cold white light refracted in the tiny water droplets. It was pretty, Shannon thought, as her breath spread across the cold window.
She checked her phone, the bright screen dazzling her. Her eyes darted to the mirror. The baby didn't stir, still sound asleep in his comfortable car seat. She checked the time, the numbers read 23:46. There was no message.
She slipped it back into her coat pocket, wrapping her fingers around each other in an attempt to bring them back to life.
The CD stopped playing, the story finished. She pressed replay. The kid would no doubt wake up if it went silent. The story started up from the beginning. It was one she had listened to herself as a child. The narrator had a soothing voice, Shannon felt calm despite her predicament.
She checked her phone again. Still no message. Her eyes darted back to the boy, his blond hair showing underneath his fluffy hat. His cheeks pink. His blue eyes hidden beneath heavy eyelids.
A gloved hand rapped against the window. Shannon jumped, she quickly rolled down the window.
A clean shaven man ducked his head down to look at her.
"You have the package?"
His eyes glanced around the car, resting a few moments on the sleeping boy before returning to her face.
She nodded, her heart hammering in her chest. This was the first time she had done something like this.
She removed the key from the ignition and opened her door, the man stepped out of the way. She was not surprised to measure up as shorter than him. She fumbled with the key in her hand. She found it hard to swallow.
"How many times do I have to do this?"
Her voice shook. She wrapped her arms around herself, giving her hands something to grip onto.
"Until you've paid what you owe."
His voice clawed at her insides. He stepped closer, a hungry look in his eye.
Shannon shivered. She was mentally kicking herself for getting into debt. But there was only one thing she could do now.
My Ending
That had been half a year ago. Shannon stood outside her car, a soft ghost of smoke fleeing her parted lips. The story, the words she knew by heart, played in the Volvo behind her. Eric slept through it every time now, she suspected he was starting to like the long drive in the dead of night.
She could hear the distant rumble of a van, the low growl of the engine like a beast stalking between the warehouses. It seemed surreal now, thinking back to the first time she met Harry, the first package she'd delivered.
Shannon shouldn't be so nervous, she'd done this every month since then, but a curdling grip still held her insides. She waited for the familiar glance of headlights over the barrels stacked down by the docks. That was always where it hit first.
Part of her wondered if she'd feel better using a sitter, but then the thought of leaving Eric with a hapless teenager was more disconcerting. It was reassuring, having him with her - despite the danger, something about it made her brave enough to do this.
The barrels lit up, the detailing spotlighted by an inbound vehicle. She flicked the cigarette, the glowing ember landing outside the protective bounds of the dock lamps, lost to the darkness beyond.
Tyres crunched to a stop, a black door flashed open as a heavy boot dropped to the ground.
Harry.
"You got it?"
She didn't say a word, making her way to the trunk of the car, his greedy eyes drinking in every detail of the movement.
With a casual flick of his wrist, Harry summoned his lackeys, stepping out of the four by four to flank Shannon.
She could feel their cold, impatient glares raising the hairs down her back, with slow, forced breathes she opened the trunk.
The boot creaked as it lifted, her precious cargo revealed.
"How is it? She deliver?"
The question wasn't directed at her, but she answered it anyway.
"Wana come take a look?"
Harry sauntered towards her, it took all her willpower not to glance over her shoulders. She knew the two men behind her would be fingering their pistols, ready to react to her slightest move.
His face shifting the instant Harry saw it. Hard, furrowed hate fell from his brow, cold steel eyes melted to molten blue.
"... it's… beautiful…"
He stared at the sculpture, the carved wood, the wrought iron; the classic huntress, her slain deer slung over her shoulder.
It was a different man that turned back to Shannon.
"The deal stands - stay in the house, come back next month."
The heady mixture of pride, fear and relief coursed through her as Shannon stood back, watching the suited men cautiously lifting her hard work from her trunk.
She smiled to herself, thinking of that first night, the weight of the pressure she'd felt delivering her first commission. It was a debt she'd cursed herself for - falling behind on her rent and getting mixed up with these criminals, yet as she watched the two men straining to carry her latest masterpiece to the van, she couldn't help but wonder if this arrangement was such a bad thing.

This opening is so fantastic, I was tempted down so many supernatural, dark, twisted and even inter-dimensional plots, but when it came to it, we got a story that is not as unrealistic as it might sound... This opening poses so many questions to be answered in the second half, and I really enjoyed examining and trying to address them. To be honest, I am not sure how i feel about this ending, but I wrote it so figured may as well share it and see what people think.
This is entry to this weeks round of #finishthestory held over on the @bananafish page, there are still a few days left to enter, so if you could think of another way to wrap this one up in roughly 500 words check out the latest round this week we have this brilliant opening by @gaby-crb and the wonderful @ntowl is at the helm.
Photo Credit by the exceptional pixabay user tsukiko-kiyomidzu who only has ten images in the public domain there, but they are so very impressive, I find myself wanting to use them again and again