SUMMARY
Note: For anyone who missed the BitcoinLive Information Webinar, here is the replay link: https://www.youtube.com/watch?v=32l40SNYOp4
As of June 4th, ALL Crypto Analysis will be posted on the BitcoinLive channel and Steemit will be dedicated for Equity, Commodity and Options Analysis. To Signup for the BitcoinLive limited Founding Membership slots, use this link: https://get.bitcoin.live/haejin/
__
Remember that not every triangle is required to have an abcde Elliott Wave sequence. Just because the pattern looks triangle shaped, doesn't mean it has to be EW compliant. This is why there are plenty of D wave breakouts. However, every now and then, patterns do become invalidated. The fractal boxes (yellow and magenta) can be observed for a repeat. In other words, the yellow box contained an upward pointing wedge in an uptrend that burst upwards prior to declining. We might have the inverse fractal of that in the magenta box which is an upward wedge that's occuring on a downtrend. IF price decisively breaches the magenta top trendline, the pattern could become invalidated.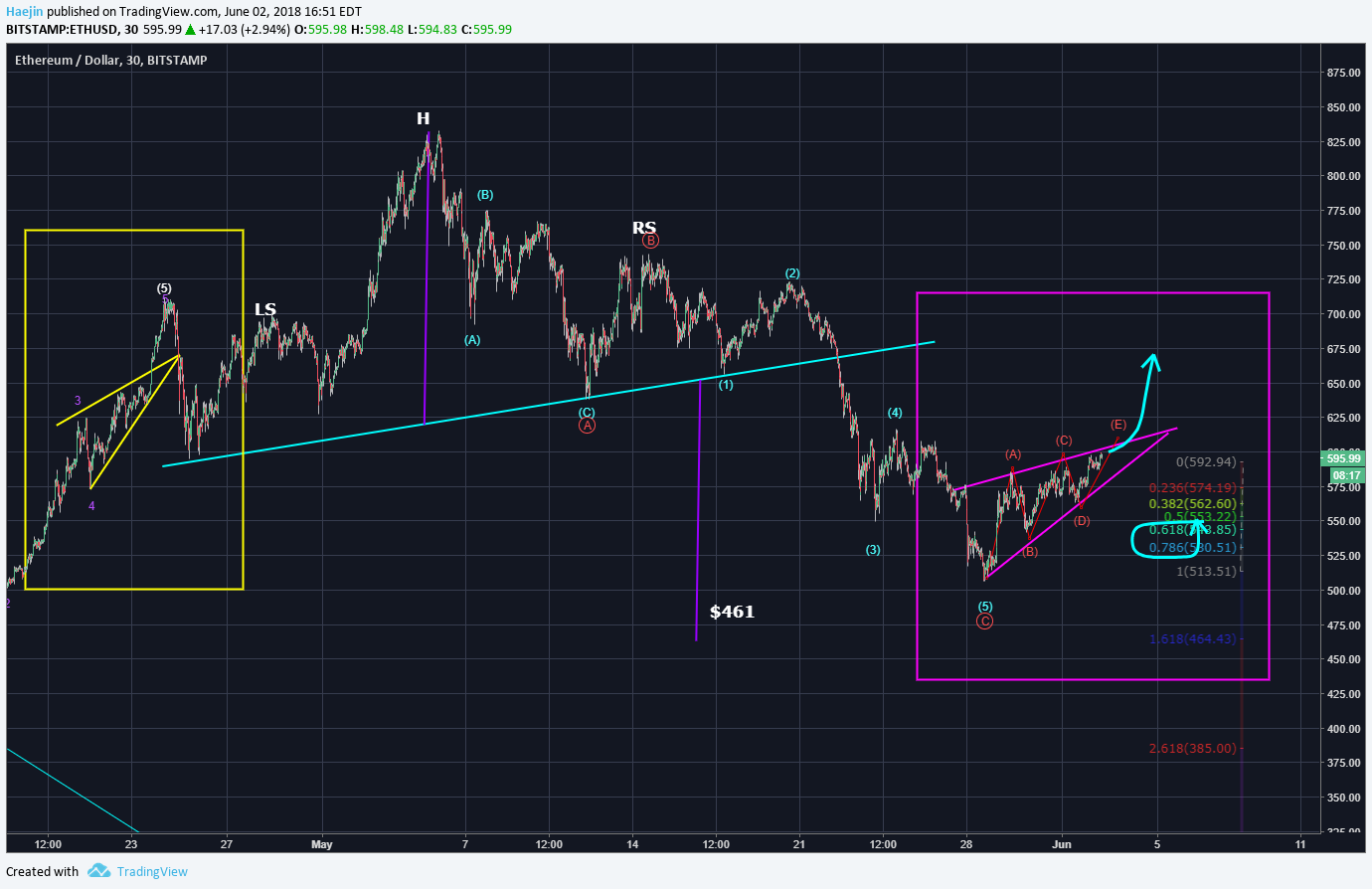 However, the longer term still is pointing to a one more lower low potential. The 0.78 Fib level is dying to be tagged. Since price is sitting just under the belly of hte upper bull flag line, a decisive breakout would still be bullish; but negate the 0.78 Fib touch. The MACD is likely to curl downwards one more time which should pull the price down also. Overall, it really doesn't matter because once the breakouts in price and MACD occur, the wiggles and squigles have little meaning.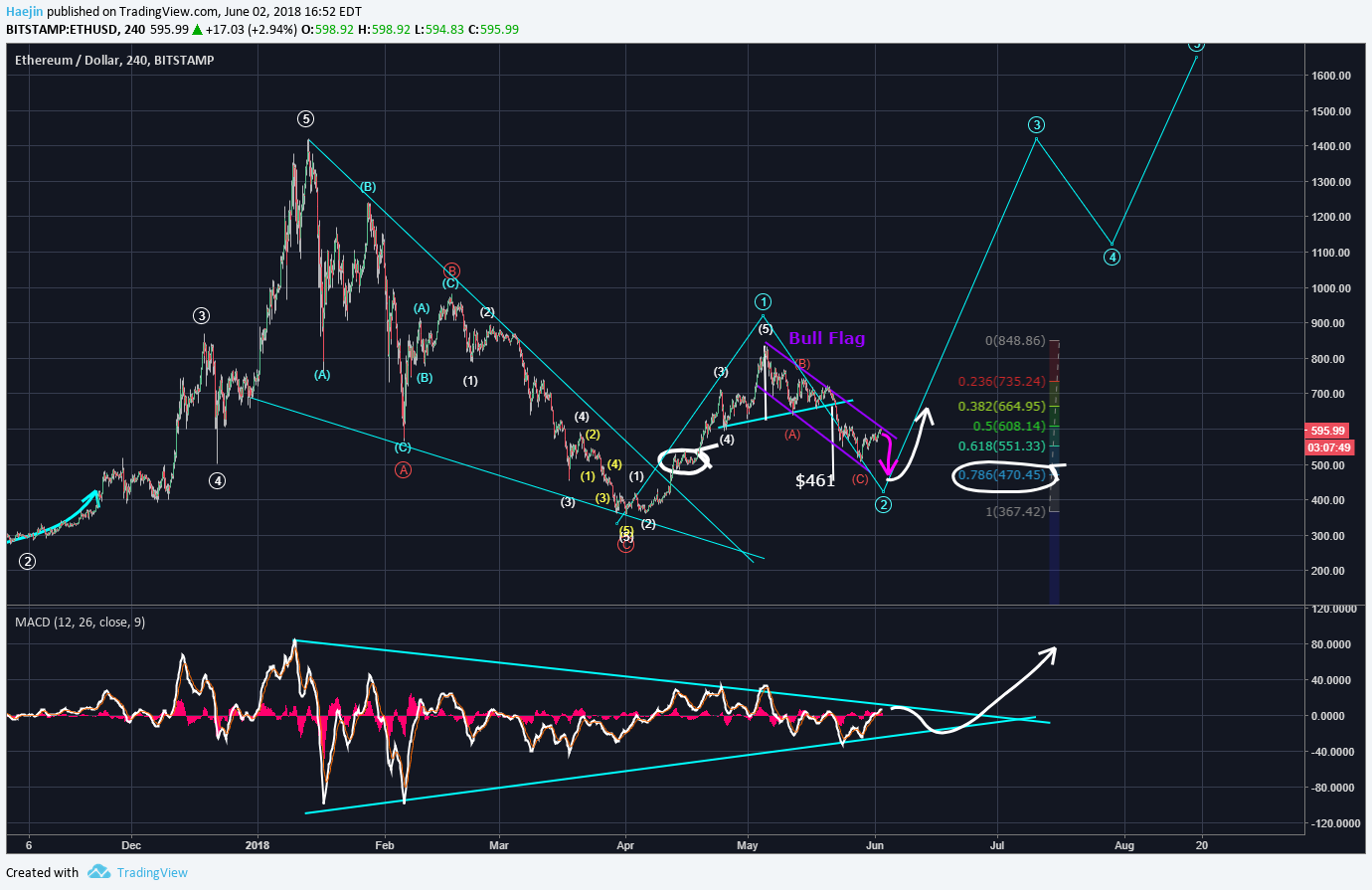 Legal Disclaimer: I am not a financial advisor nor is any content in this article presented as financial advice. The information provided in this blog post and any other posts that I make and any accompanying material is for informational purposes only. It should not be considered financial or investment advice of any kind. One should consult with a financial or investment professional to determine what may be best for your individual needs. Plain English: This is only my opinion, make of it what you wish. What does this mean? It means it's not advice nor recommendation to either buy or sell anything! It's only meant for use as informative or entertainment purposes.
Please consider reviewing these Tutorials on:
Elliott Wave Counting Tutorial #1
Elliott Wave Counting Tutorial #2
Elliott Wave Counting Tutorial #3
Laddering and Buy/Sell Setups.
Laddering Example with EOS
Tutorial on the use of Fibonacci & Elliott Waves
@haejin's Trading Nuggets
Essay: Is Technical Analysis a Quantum Event?
Follow me on Twitter for Real Time Alerts!!
Follow me on StockTwits for UpDates!!
--
--