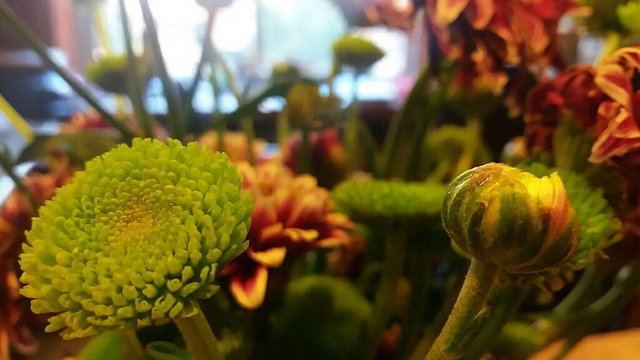 The True Meaning Of Life

The Years have passed by,
In the blink of an eye,
Moments of sadness,
And joy have flown by.

People I loved,
Have come and have gone,
But the world never stopped,
And we all carried on.

Life wasn't easy,
And the struggles were there,
Filled with times that it mattered,
Times I just didn't care.

I stood on my own,
And I still found my way,
Through some nights filled with tears,
And the dawn of new days.

And now with old age,
It's become very clear,
Things I once found important,
Were not why I was here.

And how many things,
That I managed to buy,
Were never what made me,
Feel better inside.

And the worries and fears,
That plagued me each day,
In the end of it all,
Would just fade away.

But how much I reached out,
To others when needed,
Would be the true measure,
Of how I succeeded.

And how much I shared,
Of my soul and my heart,
Would ultimately be,
What set me apart.

And what's really important,
Is my opinion of me,
And whether or not,
I'm the best I can be.

And how much more kindness,
And love I can show,
Before the Lord tells me,
It's my time to go.
By Pat. a. Fleming

Source

★★★★★★★★★
you can check some of my previous posts here:

Video of my artwork 💕
Quotes by Omar Khayyam..
You can never plan the future by the past. by Edmund Burke
hope..
Green...
Some quotes about God ❤️
Clouds..
My Garden at work ... 🌼🌻🌸🍃
My painting with colored pencils...
The Course Of Life, Time, And Events And The Process Of Change by Merlin Archivilla
video of my nephew's artwork ... Rubik's cube 💡
Grow..🍀
an old video of my artwork 😊😉
Green plants.. 🍀
A prayer in Spring
THANK YOU for your attention..
leave me a comment and tell me what is your opinion about my artwork!
It will make me happy to see your comments... :)
Enjoy your Life and Be Happy..