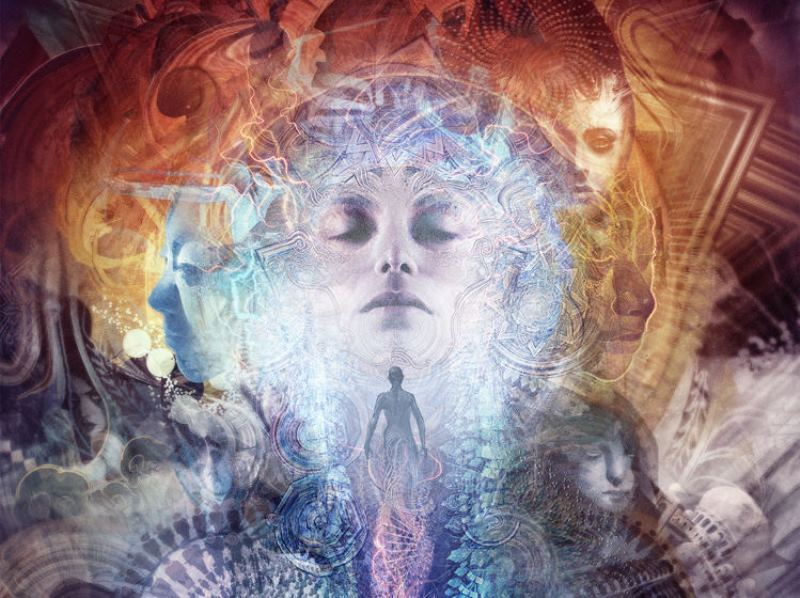 Source
The Palm Of Our Hands
Now anyone that has read my recent posts could be forgiven for thinking that I have a technologically induced dystopia fetish; in reality I was warning of a possible future, not defining what it would be. One hundred years ago we were riding horses and lighting our houses by candlelight, now we're peering into the subatomic realms and assembling self replicating molecular electronics. I believe something profoundly deep is happening to humanity; this is our chrysalis moment and as the chrysalis dies we are being born into a new age, a time of palpable danger and yet inherent promise.
Who is brave enough to define the boundaries of possible? Will the impossible of today become the reality of tomorrow? Can you feel it? Can you feel it in yourself and the world around you? Can you feel consciousness rising and the old world power structure rising to pull us down, hold us back? Our choice is fast approaching but will we make the right one? This is the line in the sand; left or right, forwards or backwards. The future lies in the palm of our hands, will you grasp it or throw it away?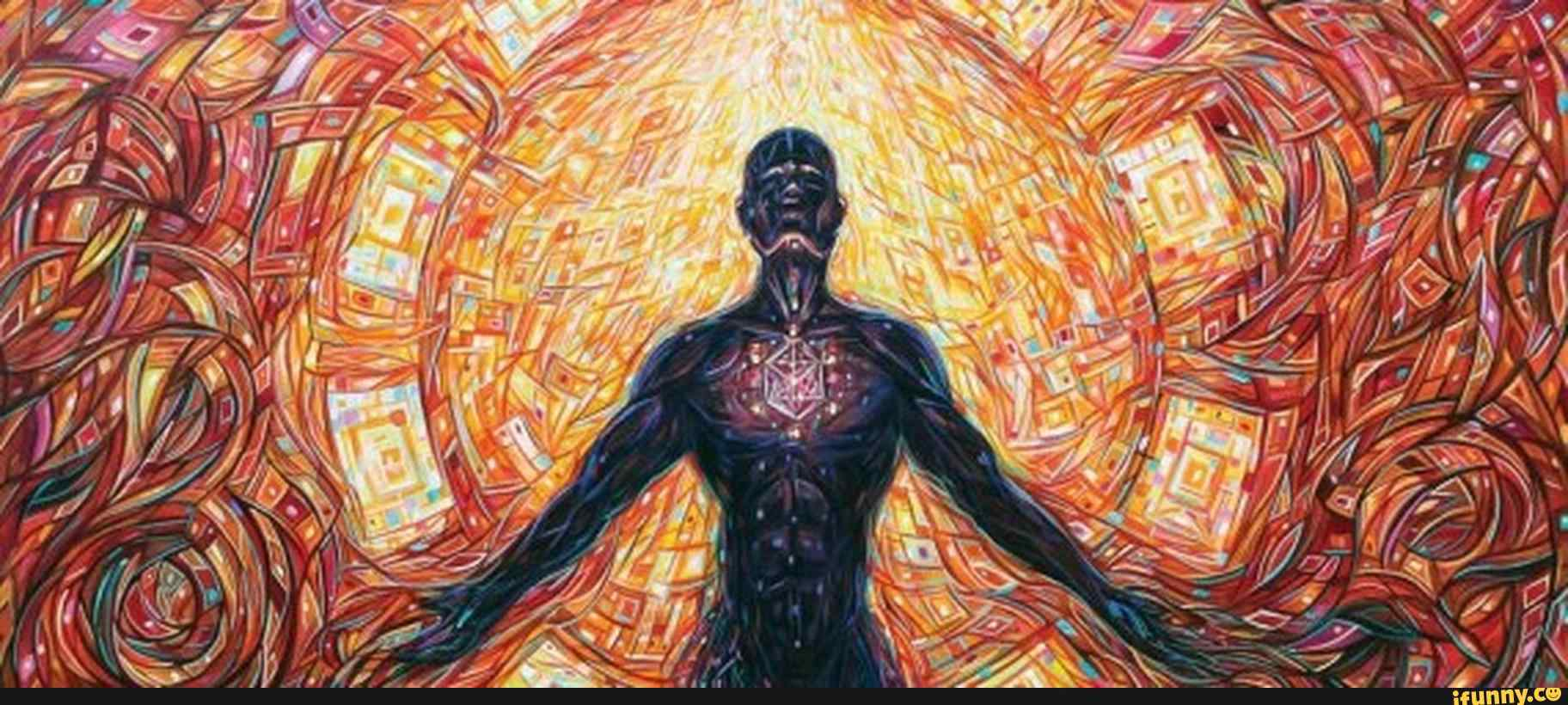 Source
The Ecology Of Souls
Firstly it's important to note that this is an unashamed deeply spiritual philosophy, hence I'm framing it as speculation and hypothesis. I'm not attempting to define your reality for your perspective is as valid as mine and you each have your own journey. Aside from the fundamentals and facts there are 6.5 billion people on this planet, each with their own differing perceptual reality/belief system. People fight and die to protect their beliefs, but if everyone is right then who is wrong? I write as perceptual flaws in recognition of the fact that we all have them and yet few acknowledge them. Mine are here for you to observe, to elevate to profound or relegate to absurd.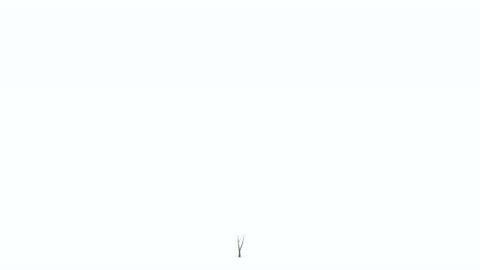 Right, lets get this started for it's going to be a wild ride. There may be aspects of this philosophy that people have heard before, that said I'm confident there will be enough new ideas and twists and turns to keep the most ardent veteran happy. So within this hypothesis human consciousness has devolved from the spiritual realm as opposed to evolving from physicality. Life has certainly taken hold but it is much more prevalent amongst the ethereal and trans-dimensional realms, as such extra terrestrials are more akin to inter-dimensional beings. Humanity is entirely unique in that we represent a divine experiment; the transfer of consciousness from the spiritual to the physical realm, metaphysicality to physical reality. A living breathing portal between plains of existence.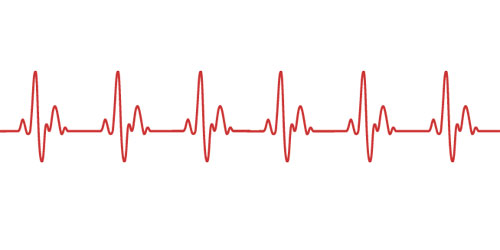 The nature of reality is that of divine harmonics, alternating frequencies that have evolved to become vibratory realms/dimensions. The lower forms of density assume mass and the multilayered vibratory nature of reality alludes to a divine hierarchy. We're involved in an evolution of consciousness that is akin to an increasing purity of thought, through love and compassion we raise our vibratory frequency and the intent is that we ascend through layers of vibration until we reach some form of divine singularity. On the reverse we have a potentially inverted hierarchy that seeks to corrupt, subvert and pull us downwards into the lower vibratory realms and towards a singularity of evil and malintent. Inter-dimensional beings can travel between realms by alternating frequency but their consciousness always resides with them, whereas ours is transient.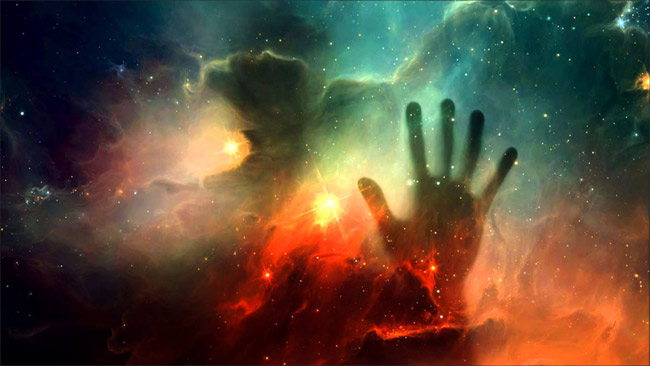 Source
The Great Spirits Heartbeat
So this is a hypothesis I've come to term as Gods heartbeat, an undulating resonating waveform of creation. Within this understanding duality is a universal life force, the fluctuating energetic resonances between light and dark being the driver for the expansion of awareness. Since the dawn of creation, Gods heartbeat has risen and fallen and the inter-dimensional nature of reality has worked itself into this dynamic. As the duality waveform rises to it's zenith, the darkness seeks to pull it down again (and vice versa), In terms of civilisation this can exhibit itself as a crisis, equally how we react to this crisis offers our consciousness the opportunity to attain the next level of awareness. If the opportunity is missed our expression of consciousness is pulled back down into the lower realms (historically we could view this as a dark age) and once it has hit rock bottom, it again begins to slowly rise.
Although I use the analogy of heartbeat I guess it's easier to understand as a pivoting seesaw of energy; the light elevates our frequency/consciousness and the dark seeks to stifle our awakening. Together these dualities offer a choice and the right choices offer the possibility of ascension. Every aspect of life and energy is held within this balance and humanity is no different, certain people gravitate to the dark and others to the light whilst the majority are a play on balance.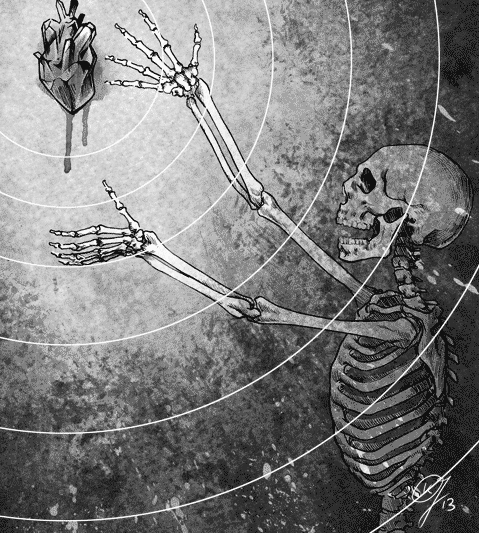 The fluctuation between light and dark keeps the waveform and the universe alive. With each full undulation of duality (or turn of the cycle) the universe complexifies and the heart beats faster. As much as the light/dark dynamic keeps the heart beating (cycle turning) it is also an evolutionary aid that has evolved to test the purity of consciousness. We're caught within an eternal struggle for balance, a pivoting seesaw of vibrational energy. Higher vibrational entities are attempting to pull us towards said purity, whilst dark entities seek to pull us down into the lower realms. Together these dualities are pushing us towards a potential purity of consciousness and a singularity that eventually transcends duality. The darkness is there to ensure that we have a choice, for purity can only be attained through freewill, alas the manipulators of this world seek to subvert this expression of will.
Another perspective (and one I explored in this post) is that of a divine cycle, if you were to look at a 24hr clock it is a microcosm of this macro concept, 12 hours ascending light, 12 hours of descending light. Equally these Kalpa/Yuga/Sub Yuga time cycles can get complex and I'm trying to keep this post concise and the concept open to people that maybe unaware of these teachings, hence my heartbeat analogy.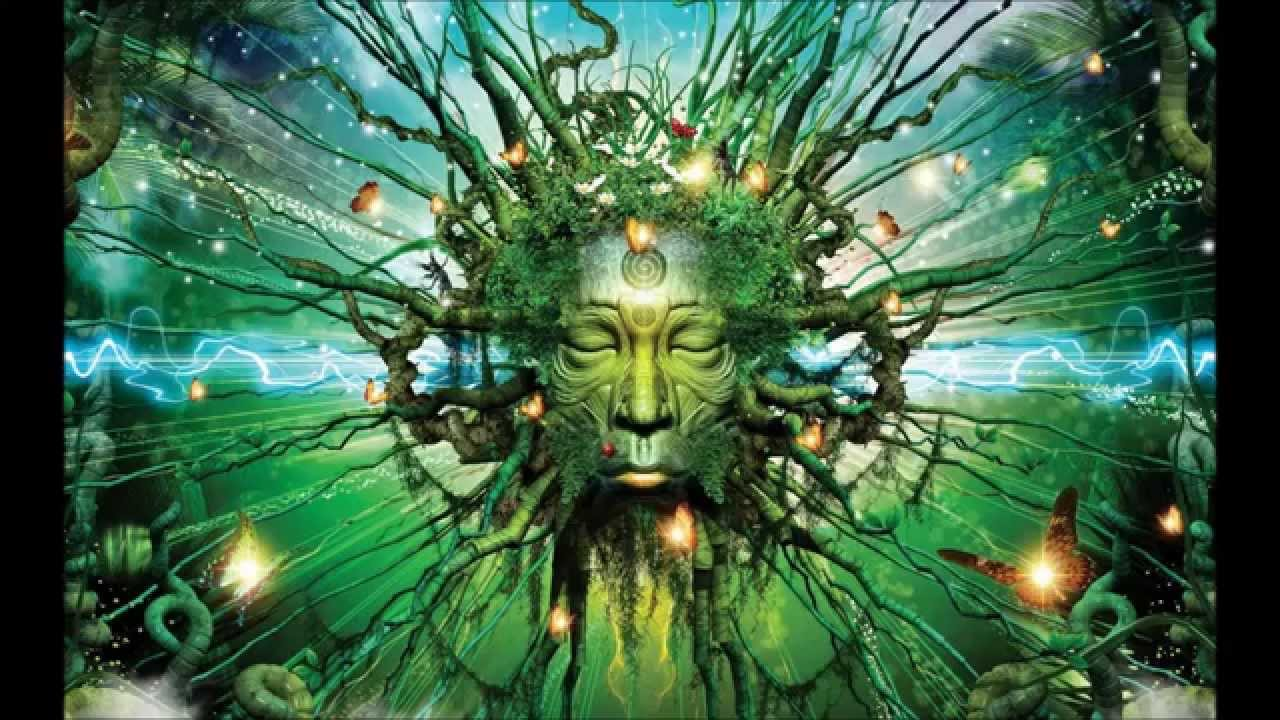 Hunter & Prey
When observing our own ecosystems hunter prey dynamic we can perhaps expand this outwards towards a macro perspective. When I gaze out into the night sky (our window into infinite possibility) I feel it arrogant to assume that we're sitting atop a vast cosmological and metaphysical food chain. I believe we're part of an energetic ecosystem that far transcends the limitations of our perception. The human eye is barely capable of observing 0.0035% of the electromagnetic radiation spectrum, indeed 96% of reality lays beyond our awareness. An entire universe of inter-dimensional multiplicities lays beyond the grasp and comprehension of our five senses and this is where the darkness hides.

The Wetiko Virus
Over many years researching religion and geographically unconnected belief systems I started to notice certain trends and patterns that ran through many of them. It was as if one central core/foundation story had been shattered into a thousand pieces and served as a tool of division. There was one story that transcended religion, language and geography. From the Shamans of Africa/Amazon to the ancient mystery schools and interwoven through all religions are tales of parasitic spiritual entities that feed upon and manipulate humanity, a soul virus that spreads and manifests itself through a manipulation of mind.
From Christian Demons, Muslim Al-Jinn, African Chitauri, Gnostic Archons (and many more) to my aforementioned Native American wetiko soul virus, the names are different and the perception is altered but I believe the entities are the same. Because we're all reality creators the further the virus spreads the more the world becomes a representation of its insidious intent. These intelligent parasites feed upon the low vibrational resonances of fear, cruelty, and hatred and as such they manipulate humanity to supply their food. They are the progenitors of evil and the purveyors of perversion and through their bloodline progeny they are leading us into a blind alley. They are also incredibly jealous of humanity, jealous of the divine spark of creativity that resides within us all and jealous of our ability to transfer consciousness between the spiritual and physical realms.

Source
Psychopathic Intent
As the wetiko inhabit the lower vibratory realms and possess a psyche that's akin to psychopathy, they lack any form of creativity and so use humanity to physically manifest their intent. Fascism, psychopathy and terror are physical expressions of the virus, the outer layers of its intent. Our societal imbalances are not simply born out of greed, for poverty starvation and despair are equally hunting grounds for the wetiko. By attaching itself to our fears and perverting our desires, the etheric malicious intent of the wetiko manifests itself as a perversion of consciousness. A self perpetuating metastasizing feedback loop of evil, a feedback loop that evolved from a singular perversion of thought but has since exponentially grown to encircle the world with its malicious intent.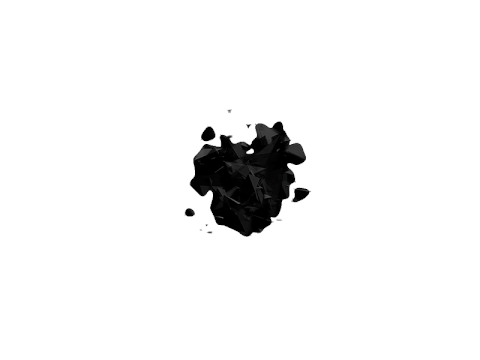 Due to languishing in the lower vibratory realms the wetiko have a complete inability for self reflection. Indeed the true nature of evil dictates that it has an inability to observe itself or reflect upon its nature. We can see this concept played out in vampire lore/books/movies, the lack of a shadow and reflection. Indeed and as already alluded to these ideas and concepts have woven themselves into multiple aspects of our culture.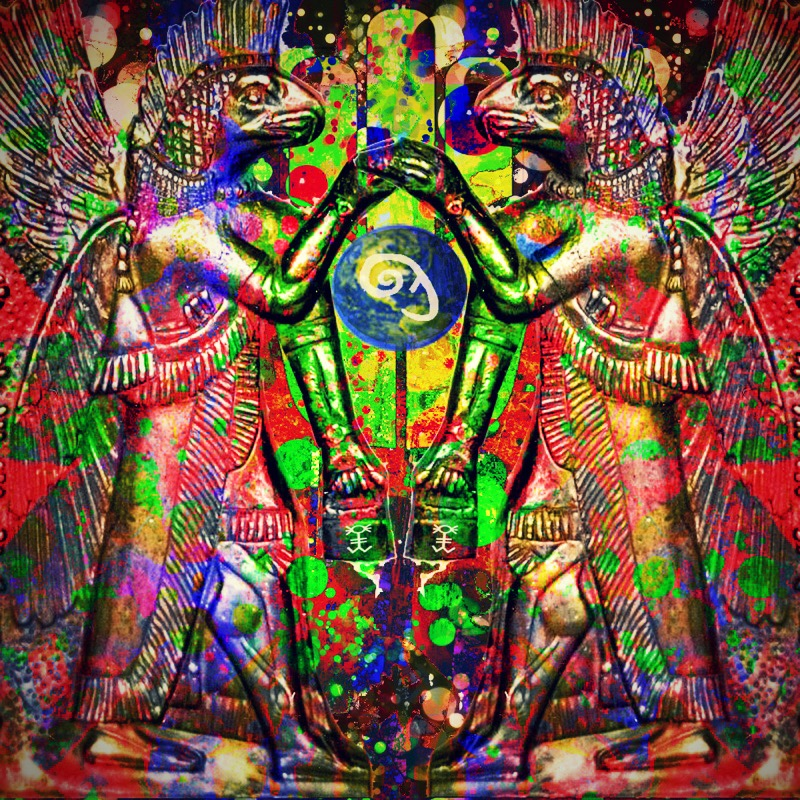 Source
Guardians Of Ascension
Their influence can also exhibit itself as doubt and depression and this mind frame can prevent us from elevating our thoughts and vibratory essence. They are the psychic vampires that stand between humanity and the threshold of ascension, demanding that before we can transcend our perceptual chains we provide answers to the problems they've created. Consumed by an insatiable lust for soul essence/energy they are an inversion of the tree of life and are manipulating physicality to become an inversion of reality. Like an inverted fractal of evolving, complexifying and metastasizing evil they increasingly taint every facet of our mainstream culture. Within the inner circle the virus exhibits itself psychopathy and fascism whilst at its outer ripples it hides behind narcissism greed and entitlement, indeed the outer ripples are themselves indicative of its unquenchable thirst.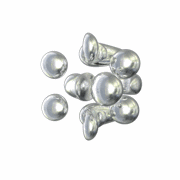 The hierarchy of society is itself an inversion of the divine ecology of souls. The hierarchy of the ecology of souls is based upon love, respect and unity, whilst our hierarchical structures are built upon control and the illusionary machinations of power. The lineage of evil continues through abuse, injustice and the negative thought patterns that derive from these foundations. Intergenerational ritual abuse amongst chosen bloodlines pass the mantle of evil from one generation to the next, a perverted right of passage.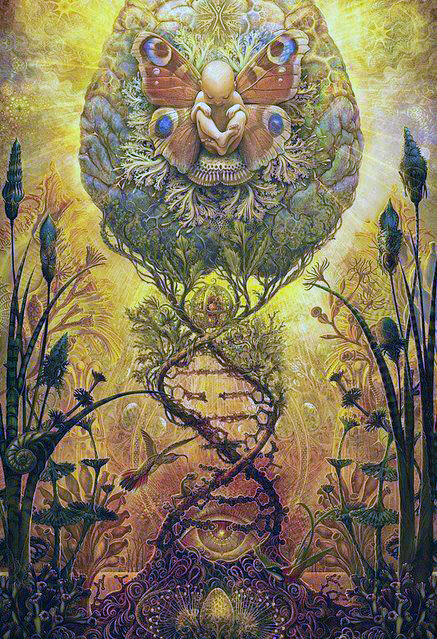 Source
The Mainstream Virus
Individually and collectively they incarnate their will through the minds of the living and via a vapid mainstream culture their web is spread ever wider. The subconscious thought virus that msm injects into the minds of the viewer can be propagated by those that are often unknowingly contaminated by the wetiko. To varying degrees our minds are insidiously massaged to accommodate aspects of the elite ideology. Over generations the bloodline control structure has deviated aspects our mental syntax, the mechanisms behind the formation of language. They have also distorted semantics and in essence the meaning we place upon self and the world at large. The thought forms/beliefs that we derive from certain words (or patterns of word) act akin to an intrinsic control system; manipulating perception and defining the boundaries of the possible.
Books, films and media that carry the thought virus are pushed to the fore, evil is cool, good is bad and bad is good, love is weakness, those that do good are do gooders, power is derived from overpowering, dog eat dog, rate race, survival of the fittest, cutthroat, every man for themselves.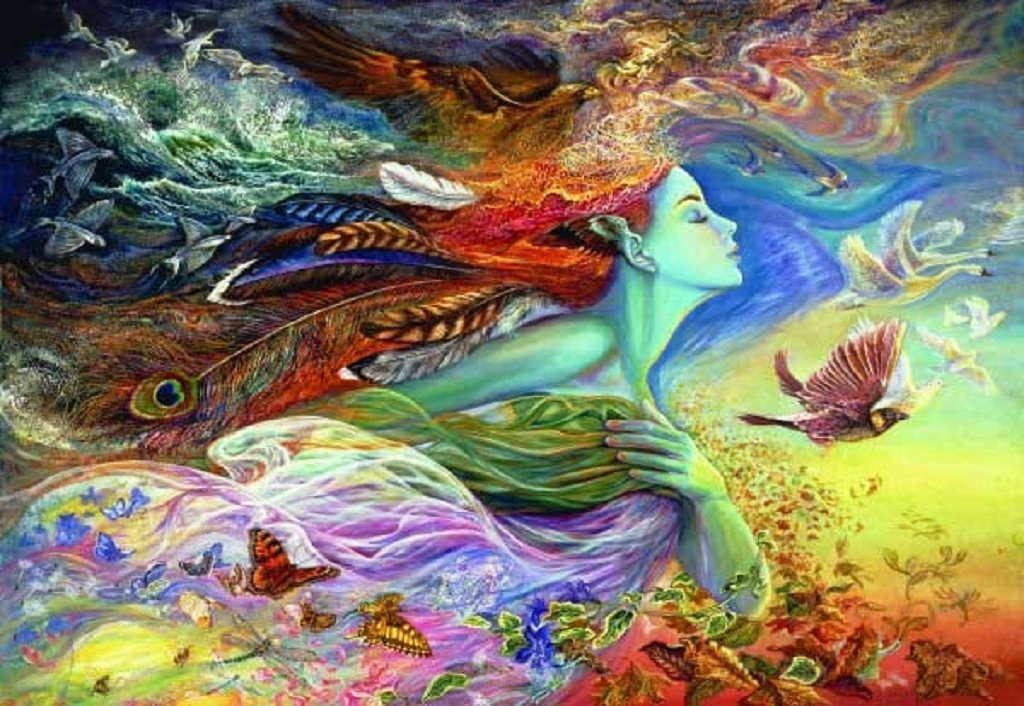 Source
The Power Of Word
In many ways the power of word has created a doorway between vibratory realms, a spoken doorway that has allowed the wetiko carrying bloodlines to manipulate perception and subvert the purity of thought. Word is itself a physical manifestation of universal harmonics, vibratory gesticulation evolving to become the voice of duality and a micro expression of the macro consciousness.
From the evolution of print onwards the net began to tighten, increasing swathes of the population becoming a representation of an externally generated print culture. From print and newspapers to radio and television and now through social media induced echo chambers, the ability to control the narrative and indeed perception has been involved in an evolution of thought control. The evolution of thought control is also a process that is exponentially connecting those that are aware something is very wrong with our society. It is pushing us towards a crisis point and demanding that we find answers to an ever increasing array of injustices. If we rise to the challenge the darkness can become the fuel in the engine of our emancipation, equally if we fail to seize the opportunity it's a fuel that will set the world ablaze.
Word is an expression of consciousness, equally words can be used to infiltrate and manipulate the subconscious. The manipulation of word acts as the walls in our perceptual prison but carefully chosen words will set us free. For good and bad, words have the power to change the world, so choose them wisely.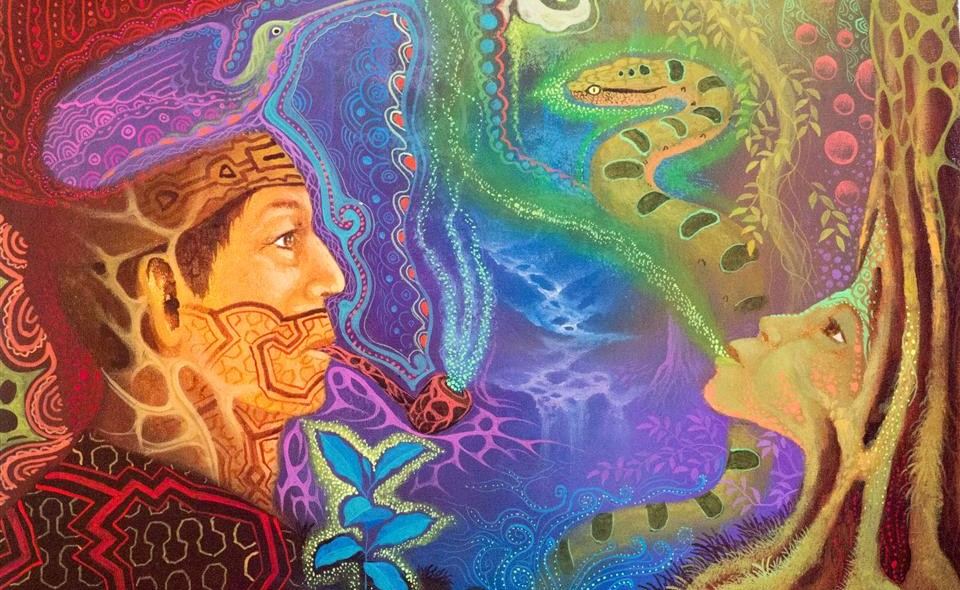 Source
The Awakening
With 24hour news offering a never ending barrage of fear and insanity my belief that we're entering an age of potential consciousness expansion may seem trite, misplaced idealism. Equally does our magic mirror into the world misrepresent the reality of what is happening? Could the madness that we see unfolding around us also be representative of the old world power structure desperately clasping at the last vestiges of control? I very much believe that we're entering an era of critical importance and profound potential, but equally this is control mechanism they have spent eon's building and so it will not be easily relinquished. Our collective dark night of the soul is going to get darker yet, but equally in the long term it's always darkest before dawn.

I wrote a huge post last year that theorised about vast cyclical changes in the electromagnetic field and light spectrums raising perceptual awareness and expanding cognitive ability. Within this understanding this turn of the cycle grants us a short window of opportunity in which to transcend our cognitive chains. I believe the universe is structured in such a way that it is a driver for the expansion of consciousness; thought itself drawn into an evolution of complexity and purity, but this is not a given it is something that must be worked for. In order to grasp this opportunity we must align our vibratory frequency to the universal power of love, this is our test and we must transcend the lure of hatred and division. Through compassion, love and empathy we raise our thought processes and thus raise our vibratory frequency. The higher we raise our vibratory state, the more attuned we become to universal wisdom and the less influence the wetiko heralds over mankind.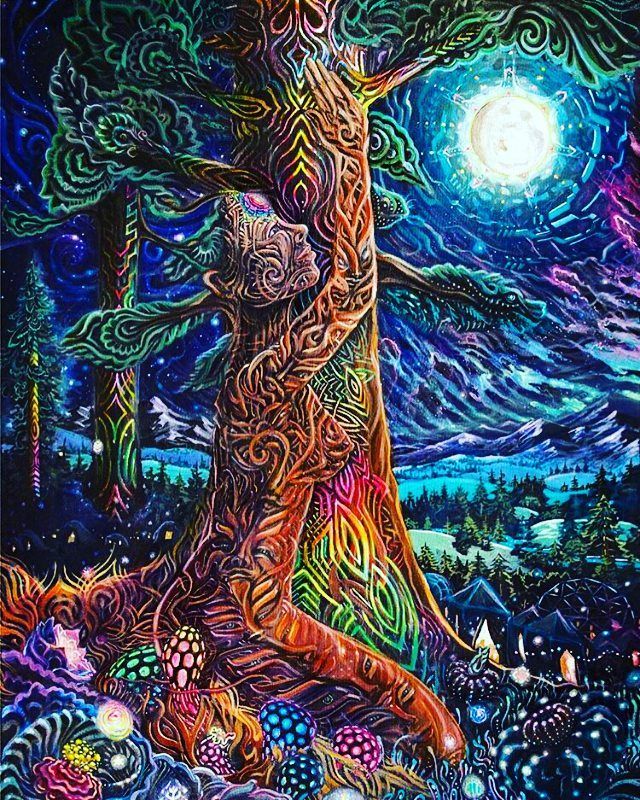 Source
The Choice
It is my belief that we are being pushed towards a crisis, a watershed moment. I feel that for better or worse we're approaching a decision that will profoundly alter the course of human history. It is absolutely imperative that we make the right choice and in many ways this is the reason that I've returned to writing. I believe that there is corporate fuelled feudal technocracy being installed around us. Our first choice (the one we're being nudged towards) will involve becoming increasingly connected to this feudal synthetic reality, a technocratic control grid. Over time this choice will insidiously demand that we relinquish the last vestiges of our free will, privacy and humanity.
I believe this connection is an attempt to keep us controlled, locked down, stunted and held back. The elite are very aware consciousness is rising and they seek to smoulder the flame that burns within us all, the human spirit. I have written about the grid extensively and I have also highlighted how we're being psychologically prepared for this brave new hive mind, my post is here and if you scroll to the bottom of that post I have also listed all my associated posts. The control grid is a physical manifestation of the elite's psychopathy and insecurity for they very much fear the awakening of mankind. The elite fear that we will withdraw our consent for we have to be willing participants in this system, that is their deception and it is a manipulation of natural law and freewill. They divide us and teach us to hate each other because they fear the power of love and unity.
I believe the control grid is a perversion and an inversion of our scientific endeavours, science should free not enslave. Science has been perverted to such a degree that we're assembling our own technocratic prison. We must draw a line between the technology of the military industrial complex, the fascist machinations of the corporatocracy and open source tech for the betterment of humanity.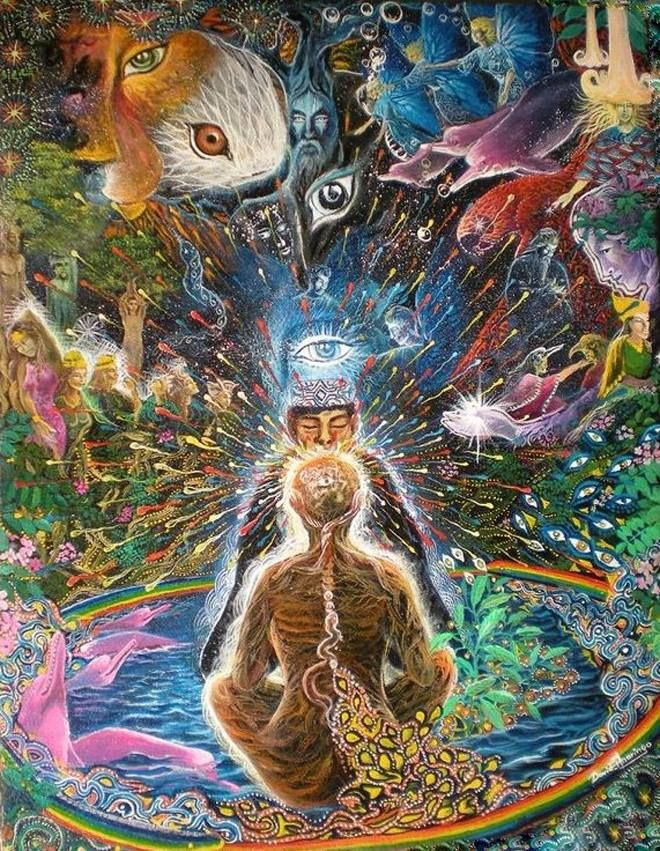 Source
Consciousness Expansion
I'm certainly not advocating that we should spur technology and go back to living in caves, but we do need to keep the power with the people. To me the second option signifies and indeed aids an expansion of consciousness and awareness. Our consciousness rising to the point that we outgrow the inverted hierarchical control structure we have (to varying degrees) been born into. Our future decided by the people as opposed to faceless corporations, corrupt governments and banking interests; an age where technology is open source and for the betterment as opposed to subjugation of humanity. Technology as a beautiful companion as opposed to an overbearing master, an era of abundance and equality.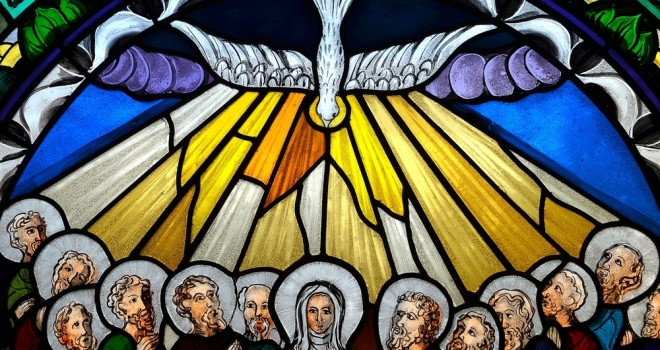 Source
Christ Consciousness
I have come to believe that the entire construct of our mainstream culture is akin to a giant distraction that seeks to subvert our true path of evolution and miss the profound opportunity that is now beginning to present itself. I feel this deception has its roots sown in biblical text, in an explanation that is referred to as the 2nd coming of Christ. I believe this explanation is a subversion of the truth and is contrary to many of Christ's teachings. From my perspective Christ's sole purpose was to destroy the barrier that had been placed between humanity and the creator, to remind us that we are all God's children. I have much time and respect for the true word of Christ; I just feel the church both misrepresents and subverts those words. For me Christ was an anarchist whilst the church is statist.
It's my belief that the second coming of Christ actually alludes to the rising of Christ consciousness within the psyche of mankind. The trick has been to keep us looking outwards for our salvation when in reality it comes from within. Whilst the burden of responsibility increasingly weighs upon our shoulders we externalise our predicament in the vain hope that we will be rescued. You can see this concept played out in perpetuity throughout our culture; the white knight and superhero story being just two examples. My message is that we can and must help ourselves and those around us, this is our test and our judgement.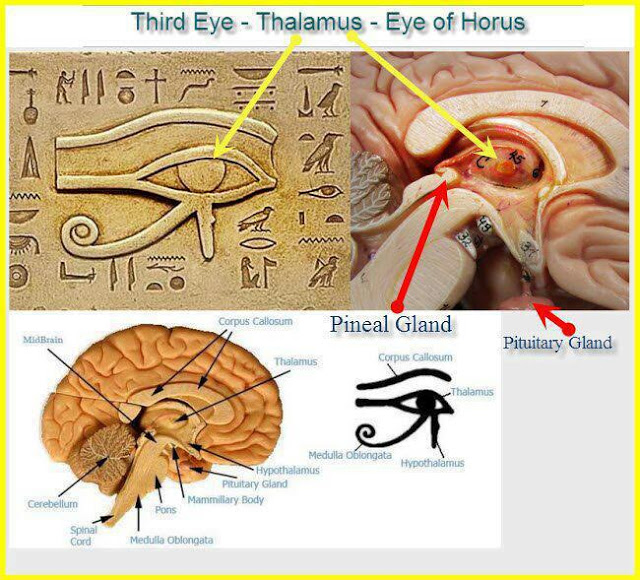 Have We Been Here Before?
As already alluded to, I believe that we are in essence a physical portal between realms and from that perspective we already have a direct communion with god; alas it's a connection that has been forgotten. From my own research into the "lost civilisation" I believe their entire religion was based around an acknowledgment of this connection, the kingdom within that connects us to the kingdom of god. There was entire belief system that sought to raise consciousness and realise the profound nature of this connection. Some term this the "mystery religion" whereas I believe this culture predates that understanding and the mystery religion is in effect a reinterpretation of what came before.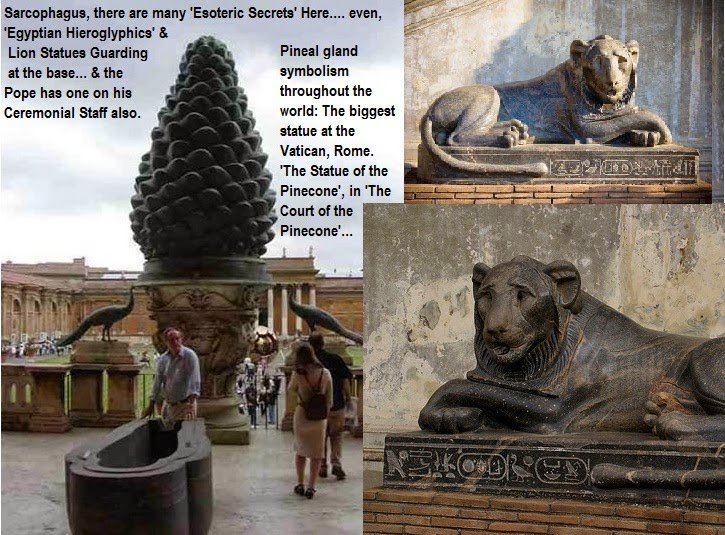 Source
I believe the lost civilisation attained an era of profound enlightenment, only to be pulled back down into the lower vibratory realms in a process that impeded and stunted cognitive ability and perceptual awareness. As I wrote in my bloodlines post I believe that the elite bloodlines that to this day claim dominion over this world are remnants of this civilisation; equally they're the progenitors of its fall from grace. To this day they practice an inverted version of this ancient belief system and are completely consumed by the wetiko soul virus, in fact they are its vessel and carrier. By utilising hidden knowledge, occultic practices and psychological control mechanisms they have accumulated great wealth and immense power; positions that enable them to spread the virus of evil.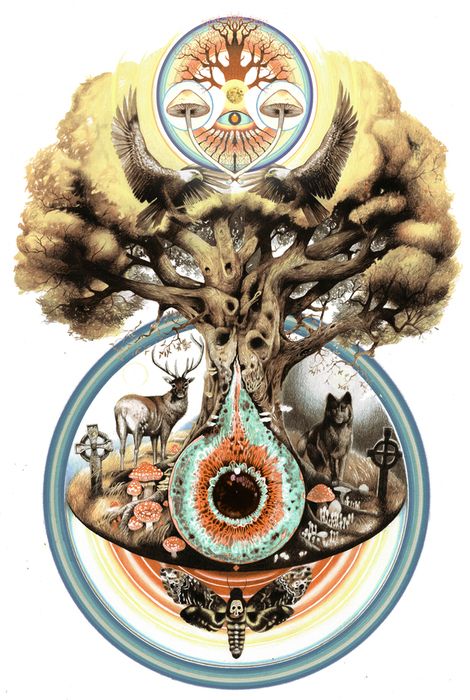 Source
Primary Psychopathy
I believe the aforementioned bloodlines have used (created) the hierarchical nature and wrath of religious doctrine to separate us from god. I also believe they have used religious crusades to conquer the world and carry the virus, infiltrating and controlling the narrative and direction of humanity by inserting certain thought patterns in ancient texts and biblical references.
Genesis 1: 26-28 "let them have dominion over the fish of the sea, and over the fowl of the air, and over the cattle, and over all the earth, and over every creeping thing that creepeth upon the earth" it is my belief that this single passage is wholly responsible for the ecological destruction we now see unfolding around us. In many ways the concept of dominion is a polar opposite to belief systems that treat the world with deep respect and reverence, which perspective is best for the future health of the planet and our species? Would god teach us to respect and live in balance or claim dominion over his creation? As much as the bible contains many profound wisdoms, I believe that this passage (and several others) has been deliberately inserted into the bible in order to subvert the course of humanity.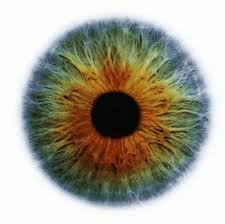 As these bloodlines are consumed by the wetiko they have become the primary psychopaths. Because of their power and influence the world has become an outward projection of their unbalanced psyche. To varying degrees they have tainted us with their perversion of consciousness. Their primary psycopathy has created a ripple effect that has reverberated across the world. Within their inner circle secondary psychopaths radiate their intent and the construct of the world perpetuates this sickness and draws similar mindsets towards positions of power (an inverted perspective of power). This ripple effect has carried the virus to the four corners of the earth; the complexification and evolution of communication drawing ever greater numbers into the web, a palpable resonating magnet of evil.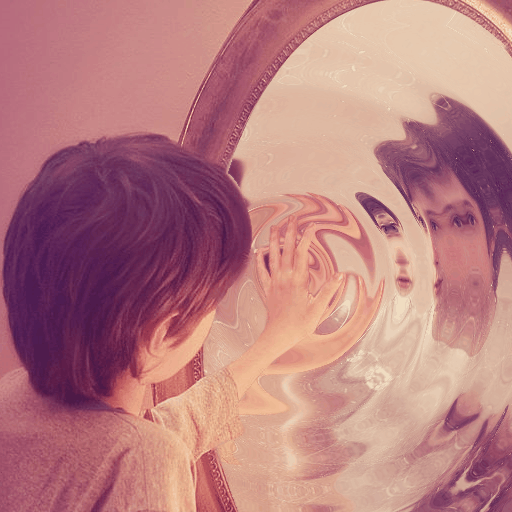 Conclusion
As you may have already noticed I'm a deeply and unapologetically spiritual person. Whilst I very much appreciate different spirtitual wisdoms and philosophy, I also believe that in a world of 6.5 billion perspectives we also have to learn to listen to the intuition and wisdom that radiates from within, the moment, the knowing. The is the age of deliberate confusion and discernment cannot be read, it must be learned and worked for. Yes books, education and learning have a huge part to play in our awakening but they are but one aspect of our story, the combination of knowledge intuition and intent are together a profoundly powerful force.
In a world of illusion we must learn to feel the truth of the intent behind it, to know as opposed to repeat. That does not mean that our generationally transient facts of today will be the same as tomorrow or that we will always be right and won't make mistakes, but to become attuned to universal wisdom is to dispell the fear that society places upon our shoulders. To know that we're part of something far greater than we can fully comprehend and that life and the choices that it brings us are a resonating dance of energy. You are a dance of energy and infinite possibilty, a bubble of consciousness drifting through a sea of dreams. Your thoughts, love, hopes and dreams play throughout the cosmos like a delicate symphony of silence. You are the conductor in the music of life, the choice of song is your decision to make.

"Heed these words, You who wish to probe the depths of nature: If you do not find within yourself that which you seek, neither will you find it outside. If you ignore the wonders of your own house, how do you expect to find other wonders? In you is hidden the treasure of treasures. Know Thyself and you will know the Universe and the Gods. The Oracle Of Delphi
Thank you for reading, join me next time as I probe ever deeper into the nature of reality. Until then I will leave you to decide who has the perceptualflaws.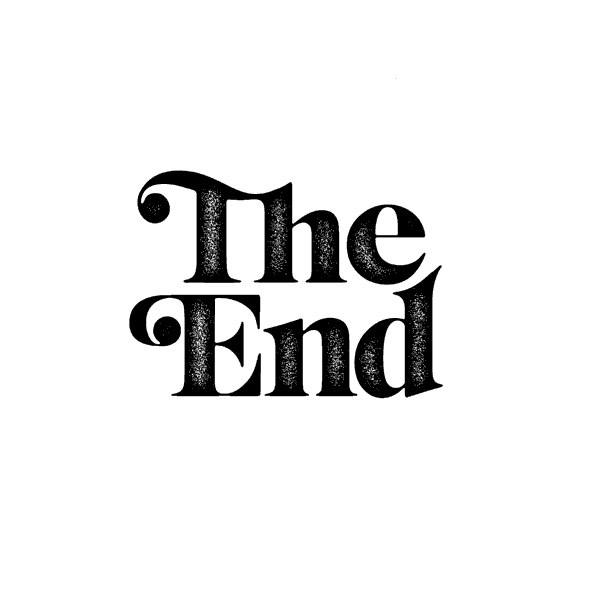 Written by perceptualflaws
Gifs courtesy of giphy.com
Banner Gifs courtesy of @justcallmemyth
I'm proud to be both a member and supporter of the Minnow Support Project - brought to you by the hard work of: @aggroed, @teamsteem, @canadian-coconut and @ausbitbank,
discord channel: https://discord.gg/HYj4yvw