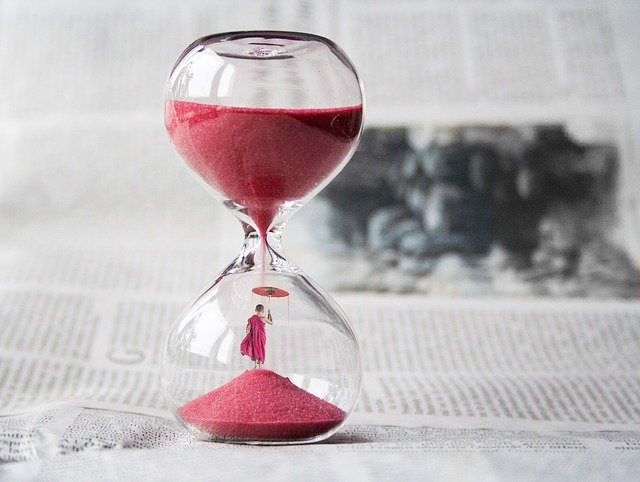 If you own EOS or eosDAC ERC20 tokens, please, take this post seriously. Failure to register your Ethereum addresses which hold these tokens with a valid EOS public address could mean you lose a lot of money or make it difficult to access.
EOS and eosDAC tokens exist right now on the Ethereum blockchain. Both of the ERC20 contracts for these tokens have code in them to ensure transfers will not function after a certain date. For EOS, that's June 2, 2018 11:59PM UTC. For eosDAC, that's June 1st, 2018 11:59PM UTC. If you don't know what time that is for you, use a tool like https://www.worldtimebuddy.com/.
You might be wondering, "How can I know for sure what time these tokens will freeze?" Good question! Don't take my word for it. Go explore the token contracts yourself. Here's the code from eosDAC as an example:

So now that I've convinced you your ERC20 tokens will be frozen forever, what do you need to do? For both EOS and eosDAC, you need to have a valid, registered EOS address connected to your Ethereum address. That way, when the EOSIO mainnet launches, whatever ERC20 tokens you had will be credited to the registered EOS address. This will work for both EOS and eosDAC tokens. Follow the steps outlined below and you should be all set.
Please, ensure that you've securely backed up your EOS address private key and are practicing good security basics. This is really important! Episode 3 of Understanding Blockchain Freedom can help.
Step 1: Check your Ethereum Address
To see how much time you have left to register your EOS tokens and to check if they are registered already, visit https://eoscountdown.com/ Take note, eosDAC tokens freeze one full day before the EOS tokens do.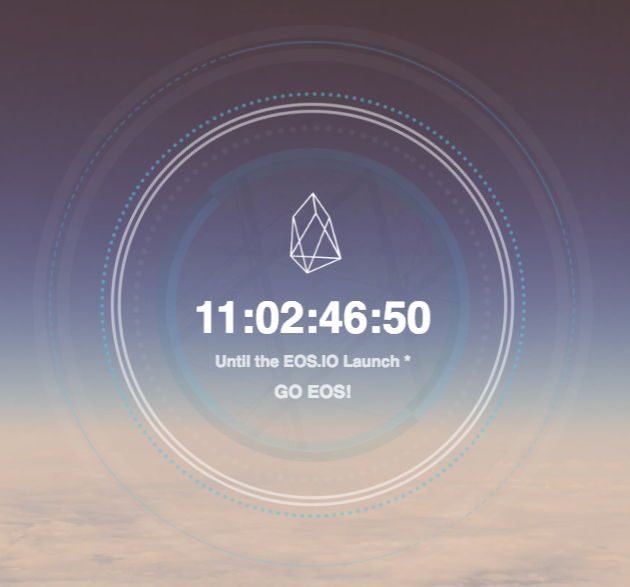 Scroll down a bit to the form on the left and put in your public Ethereum address where your ERC20 EOS or eosDAC tokens exist: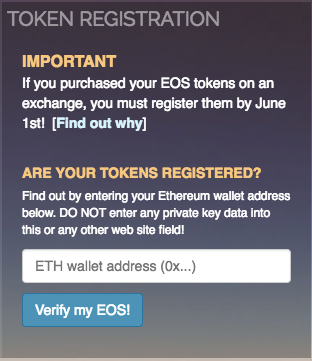 If you're already registered, you should see this: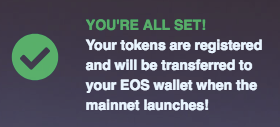 If you do, you're done! Just make sure you get all your EOS and eosDAC ERC20 tokens into that address before June. Please, do not wait until the last minute. If the Ethereum network gets clocked up, you may end up paying a lot of money in fees to move things around. If you stored EOS and eosDAC tokens in multiple addresses, be sure to check them all.
If you're not yet registered, move on to step 2:
Step 2 (EOS.io Method): Generate an EOS Private Key and Public Address
The best approach is to use the official https://eos.io/ website to create your EOS address and private key. You can view walk-through images like this or posts like this on how to do this. Since many reading this are in the United States, EOS does not allow access to their ICO for those in the United States, and I do not recommend using a VPN to pretend you are not in the United States, read on for alternatives.
Step 2 (Nadejde Github Method): Generate an EOS Private Key and Public Address
You can use this Github code which is a slight modification from the official EOS Github repo: https://github.com/Nadejde/eos-token-sale
The first question you should be asking is, why should I trust this random Github repo? Well, you shouldn't! But, I'm going to show you how you can, if you look over what changes were made from the official EOS repo (which we should be able to trust). You can view those changes here: https://github.com/EOSIO/eos-token-distribution/compare/master...Nadejde:master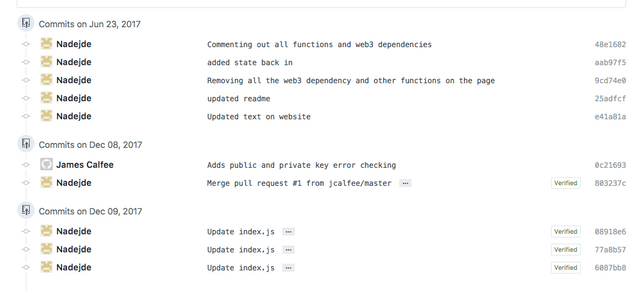 The main changes we care about are in the generate function: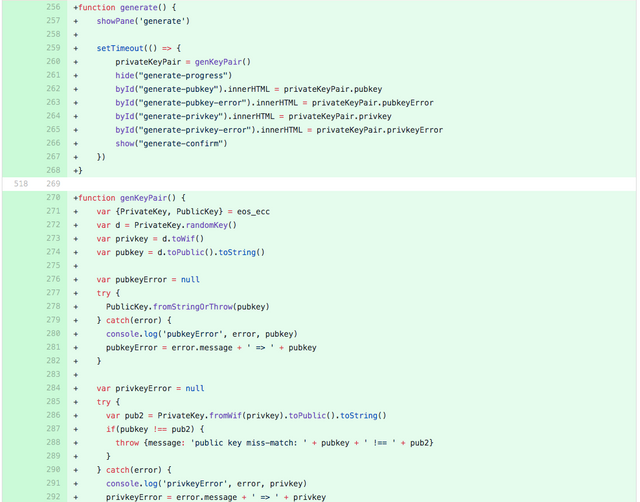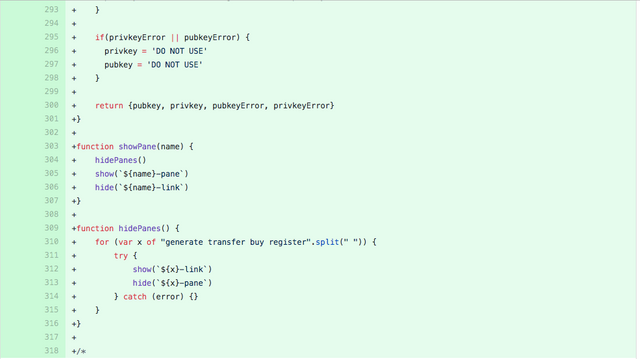 You don't have to understand everything going on here, but the key thing to notice is there's no logging to some external website or local storage or anything like that. It's all pretty straight forward. It just generates a key pair and displays it for you.
That's how you can know this is trustworthy to run on your computer.
Actually getting it to run may be a little more tricky though. If you don't have PHP or a webserver installed, and you trust Github to be running the actual code in the repo, you can generate your key using this page: https://nadejde.github.io/eos-token-sale/ Just load it up, disconnect your computer from the Internet to be safe, and generate your key.
If you'd rather run the code yourself on your own computer (which is even safer), you'll need a webserver running to get around the Chrome browser's default security settings which don't let local files run scripts from your computer.
First, download the repo here: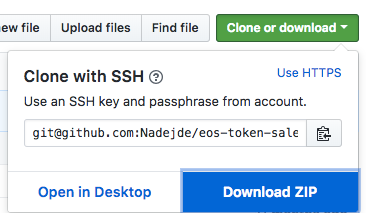 Unzip it to a folder on your computer. If you don't know how to open a terminal, search the web for how to do that on your opperating system and then run this from the docs folder:
php -S localhost:8000

You should see this:

Now open a browser tab to localhost:8000 to generate your address and private key: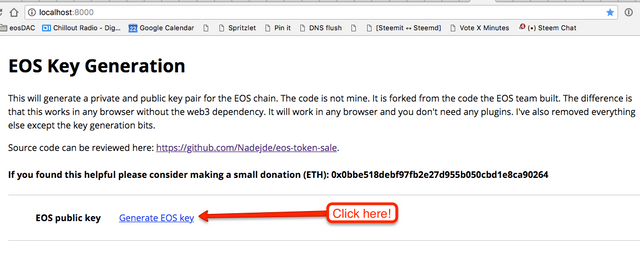 If you don't have PHP or a webserver and want an alternative method, read on.
Step 2 (Node.js Method): Generate an EOS Private Key and Public Address
If you have Node.js installed and you're comfortable using the command line a bit more, see this post by EOS New York. It explains things well and walks you through how to run the correct commands using code directly from the official EOS github account to generate your EOS public address and private key.
Step 3 Register Your EOS Address
This step should be performed for every Ethereum address where you hold EOS or eosDAC tokens. Now that you've generated your EOS public address and private key, you need to run the "register" method on the existing EOS contract named "EOS Contribution."
You can fallow the steps here: How to update the EOS public key mapped/registered to your ETH Address with MyEtherWallet (MEW) but the only difference is you don't need to manually paste in the contract JSON as it's already in MEW as EOS Contribution.
I'll repeat the steps here as well:
Select "EOS Contribution" from the existing contracts.

Click Access and scroll down to select the register function.

Put in your public EOS address (not your private key!) you generated above. Reminder: your private key should already be securely saved and backed up at this point.

Connect to MEW using your preferred method (I use a Ledger Nano S) and click the WRITE button.
Go with the suggested gas limit, but keep in mind, it will cost some Ethereum (so if you don't yet have any ETH in that address, you'll need to obtain some). I ran this earlier today and it cost me $1.27 in gas (EOS can't come soon enough).

Click "Generate Transaction" and "Yes, I am sure! Make transaction"
You should see a green bar at the bottom of the page which includes a link to your transaction on the blockchain. It may take a few moments (or minutes or hours) to show up, depending on how clogged the Ethereum blockchain is.
And that's it!
Be sure to repeat that for every Ethereum address you hold EOS or eosDAC tokens in before June.
Please, do not procrastinate on this. It has to be done, and you should get to it right away. June 1st is just around the corner!
Before you comment about "My exchange said they will support the swap. Am I okay to leave them there?" I suggest revewing cryptocurrency rule number 1: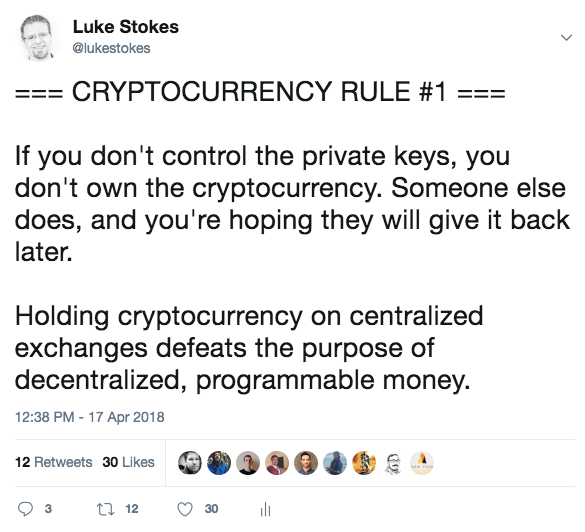 I can't speak for exchanages.
I don't trust exchanges.
This post was about EOS and eosDAC tokens you own, not tokens someone else controls that you're hoping they return to you some day. You should not store your cryptocurrency on an exchange. If you do, it's not "yours" anymore because you don't control the private key.
I know some wallets and various services have said they will support the token switch as well. Please don't ask me about them as I do not know. That's up to you to decide if you trust them to do things right, and if you trust them to know which chain ends up being the correct EOSIO mainnet chain.
If you're curious what the EOSIO launch may look like the first week of June, check out this great post by @thomasbcox: Magic 15% — Unlocking the EOSIO Blockchain
I hope you found this post helpful, and you'll share it with everyone who still needs to register their tokens before June 1st. I know this may seem a bit overwhelming at first (and I gave you a few options to choose from instead of just telling you what to do). Please keep this post in mind: How Do You Teach Experience? What Will Your Cryptocurrency Story Be?
I take no responsibility for anything here as far as it working correctly for you. If your computer has a key logger or virus or some other nasty, then that would be bad. I'll do my best to help, but we all have to take personal responsibility for this stuff.
Good luck!
Please let me know if you have any questions.
---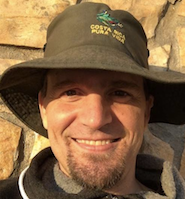 Luke Stokes is a father, husband, programmer, STEEM witness, DAC launcher, and voluntaryist who wants to help create a world we all want to live in. Learn about cryptocurrency at UnderstandingBlockchainFreedom.com







I'm a Witness! Please vote for @lukestokes.mhth