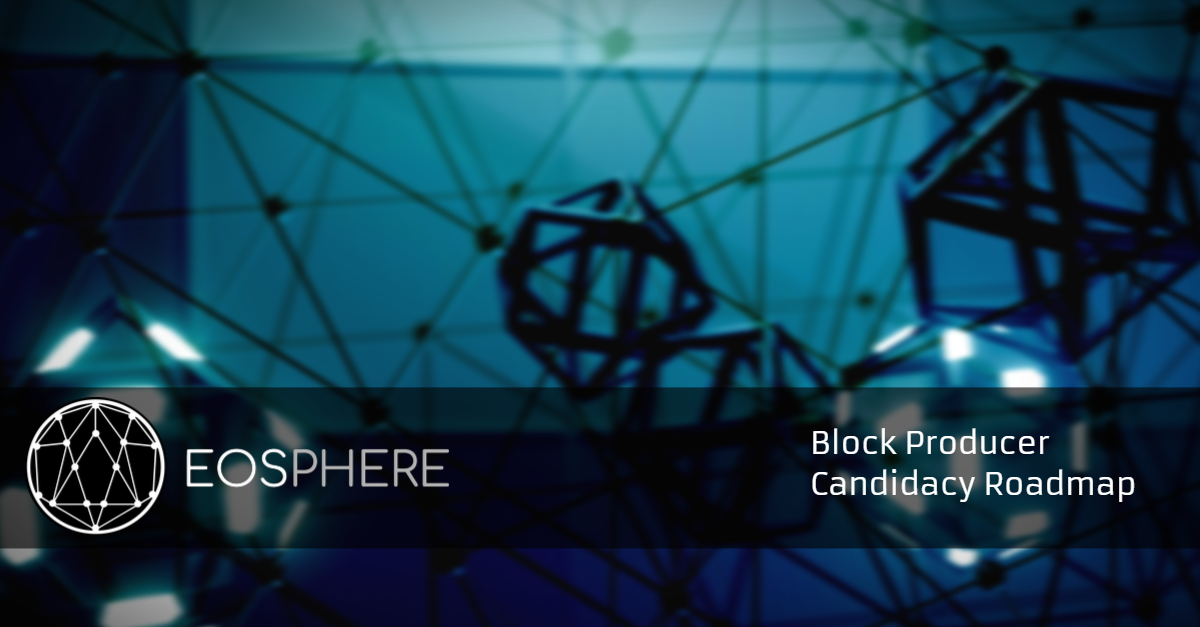 EOSphere's primary function is to effectively provide the block producer services required to support thousands of commercial scale DApps which requires not only an agile enterprise scale infrastructure solution, but also a mature operational structure to govern, monitor, maintain and manage the EOS blockchain.
Professional integrity, transparency, commitment, cooperation and independence are all characteristics that the EOS community can expect from EOSphere.
We also believe in the concept of a positive feedback loop where block rewards are reinvested back into the EOS Ecosystem to grow the community and platform adoption.
Since the creation of EOSphere in January 2018 we have been completely self-funded to date and don't expect to have any external investment at all, which further emphasises our independence.
Over the last four months we have strived to fulfill our commitment to the EOS community and have managed to achieve a few community initiatives within our current funding means:
Over the coming months we obviously plan to participate in the successful launch of the EOS mainnet and endeavor to be elected by the community as top 21 Block Producers. Other than running an effective block production and governance operation we also have the below initiatives on our roadmap.
Publish our EOS blockchain infrastructure roadmap and provide the community a scalable data centre building block approach to compute, networking and security.
Publish and implement a services and governance operational framework to ensure a 24x7 response.
Facilitate the creation of EOS Developer training and tutorials for beginners and seasoned full stack developers.
Create further partnerships in the Education and Business Awareness space to ensure growth and adoption of the EOS platform.
Continue to bring the community together and support meetups.
Continue our support and involvement in our the RMIT BIC sponsorship which is specifically geared to education and interaction in EOS blockchain governance and arbitration research.
Continue our support and involvement in our Blockchain Centre global sponsorship, ensuring blockchain startups are exposed to the value of the EOS platform.
Development of an open sourced web app which will allow token holders to stake and vote for their preferred Block Producers.
EOSphere aims to execute on our positive feedback loop commitment to ensure effective EOS community and platform growth are realised for the entire EOSphere.
---
EOSphere are a passionate group of EOS enthusiasts and data centre professionals campaigning for election as Founding Block Producers for the EOS mainnet launch in June this year.
Based in Australia, EOSphere are focused on bootstrapping the EOS community and serving the entire EOSphere through provision of infrastructure, governance and community benefit initiatives.
Follow us @eosphere - twitter @eosphere_io - YouTube EOSphere - Facebook EOSphere