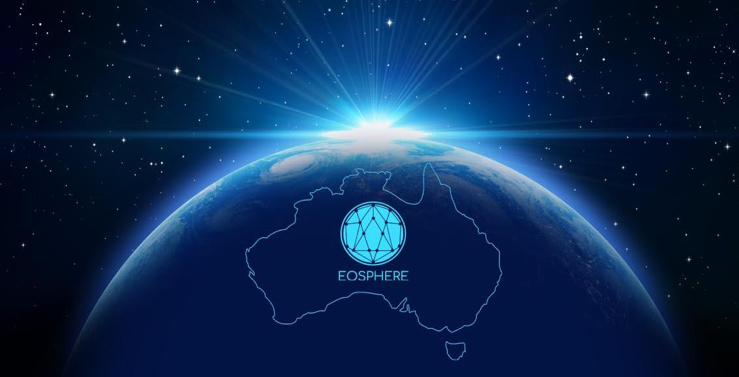 Welcome the very first edition of the EOSphere EOS news digest where we aim to provide an easy to consume summary of recent EOS news and developments.
If you have any feedback or suggestions for inclusion please let us know in the comments below.
block.one and Mike Novogratz's Galaxy Digital Announce Joint Venture for New $325 million EOS.IO Fund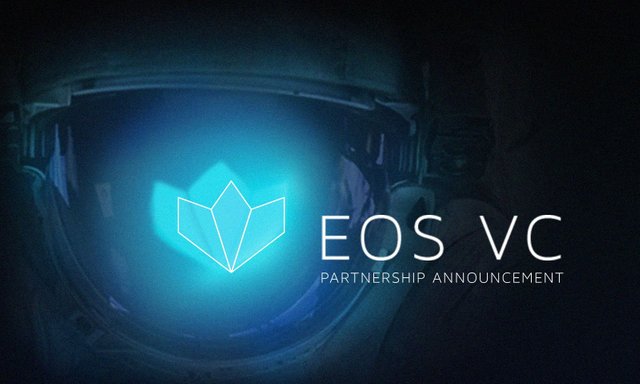 This was block.one's second major EOS VC partnership in as many weeks. Mike Novogratz ("Novo") who reportedly has 20% of his net wealth in digital assets has been very busy in 2018, having also just
announced
his intention to create Galaxy Digital as a full service digital assets merchant bank to be listed on Canada's TSX Venture Exchange. We can't wait to see what they do with block.one and this new $325 million fund dedicated to the EOS.IO ecosystem.
source: https://steemit.com/eos/@eosio/block-one-and-mike-novogratz-s-galaxy-digital-announce-joint-venture-for-new-usd325-million-eos-io-fund
Weiss Cryptocurrency Ratings Report give EOS highest investment grade alongside Ethereum

Weiss Ratings well regarded and famous for grading US insurance companies, banks, credit unions, stocks, ETFs and mutual funds for 46 years, issued their first ever cryptocurrency ratings report last week. The report, which has attracted significant
criticism
has awarded EOS a B, the highest investment grade of the 74 platforms/currencies Weiss rated.
Dan Larimer's (block.one CTO) other projects scored comparatively high with Steemit receiving 'B-' and Bitshares 'C+' while the Bitcoin community we're outraged by Weiss awarding it a 'C+' investment grade.
Weiss have clarified the ratings are primarily "To help investors reduce risk and find the coins with the most upside potential" and intend to release more detailed ratings covering Risk, Reward, Technology and Fundamentals in future versions of the report.
source: https://weisscryptocurrencyratings.com/ratings/thank-you-for-your-feedback-130
EOS.IO Dawn 3.0 Alpha Announcement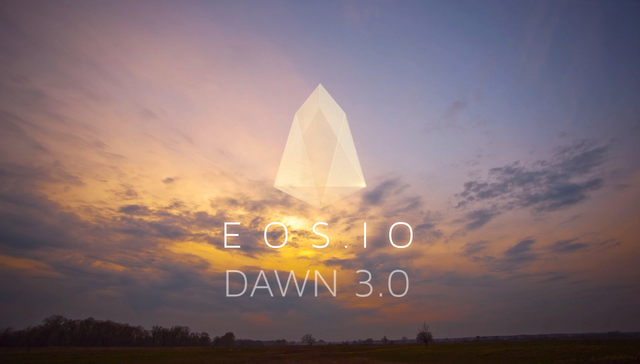 The EOS.IO team led by Dan Larimer has released an early alpha of the Dawn 3.0 code for developers to use in creating their own testnets.
New features in this release include deferred transactions - which supports features such as lost password recovery, staking pools, a new currency contract, and a new emerging token standard.
source: https://steemit.com/eos/@eosio/dawn-3-0-alpha-announcement
Introducing EOS Tracker: Real time viewer for EOS Blockchain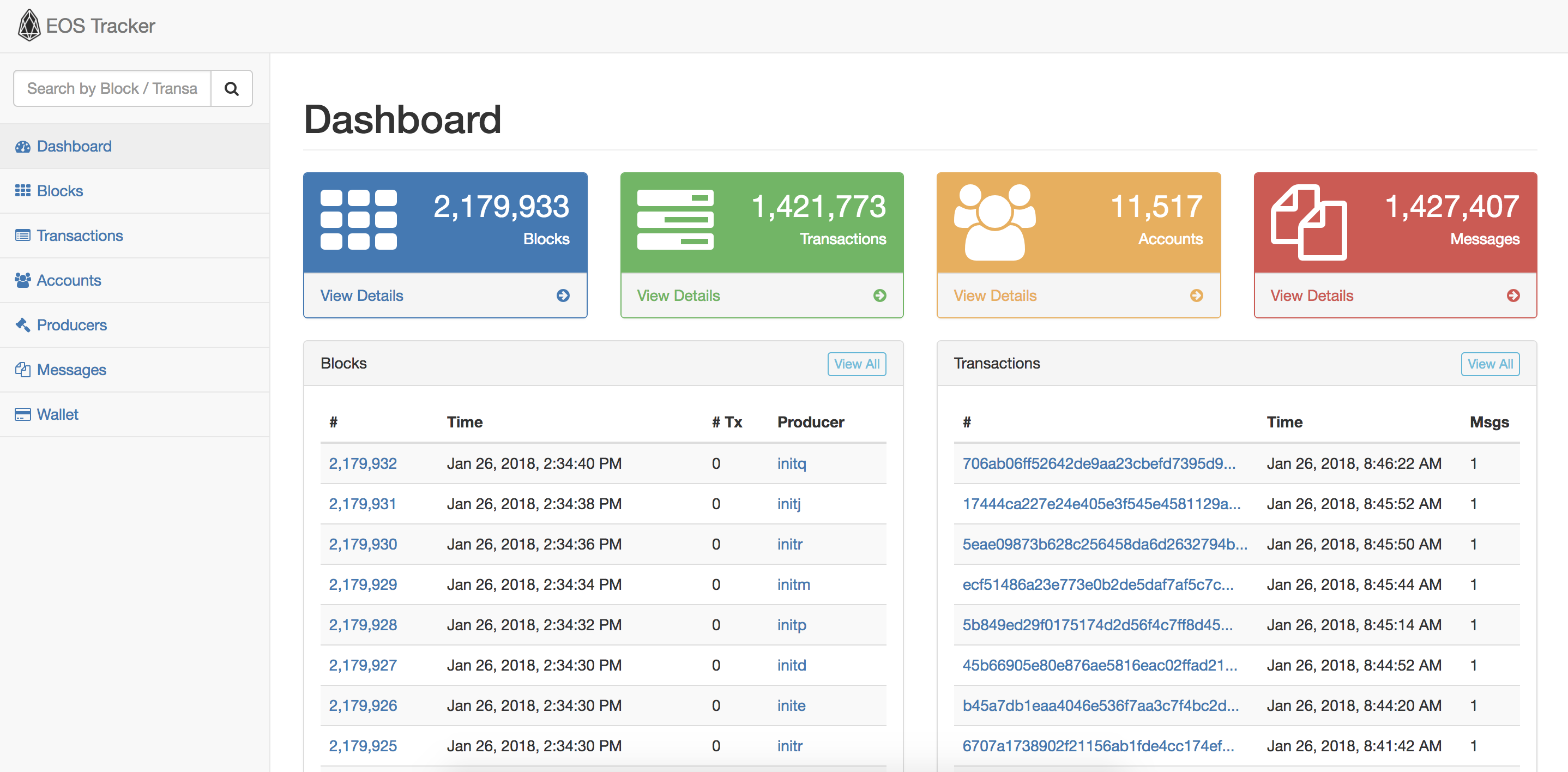 Active EOS community member César Rodríguez
@kesarito
has created a 'block explorer' for the block.one Dawn 2.0 tesnet at
http://eostracker.io
. The block explorer lists blocks, transactions, accounts and messages and has listed a number of enhancements he's already working on.
source: https://steemit.com/eos/@kesarito/introducing-eos-tracker-real-time-viewer-for-eos-blockchain
---
Dan Larimer explains DPoS and BFT in EOS.IO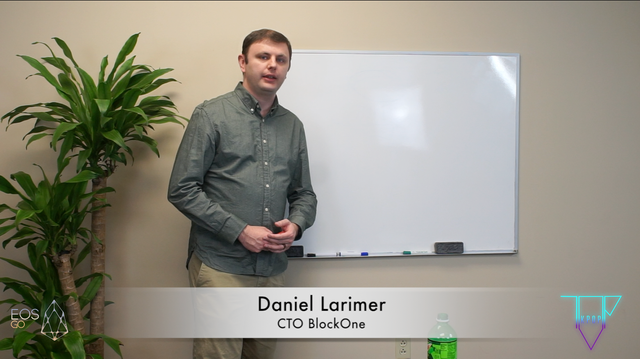 The
@eosgo
team have produced two videos of the block.one CTO explaining the evolution and operation of Distributed Proof of Stake (
DPoS
) from Bitshares and Steem to what we have today with EOS.IO.
These technical presentations are currently one of the best sources of information on how EOS.IO will provide the levels of performance and reliability to support the needs of commercial blockchain applications. Dan goes into to detail on how DPoS combined with Byzantine fault tolerance (BFT) will support blocks times of 0.5 seconds with 99.9% finality.
You can review both videos from the @eosgo team here: Part 1 and Part 2
EOS New York announce intention to become Block Producer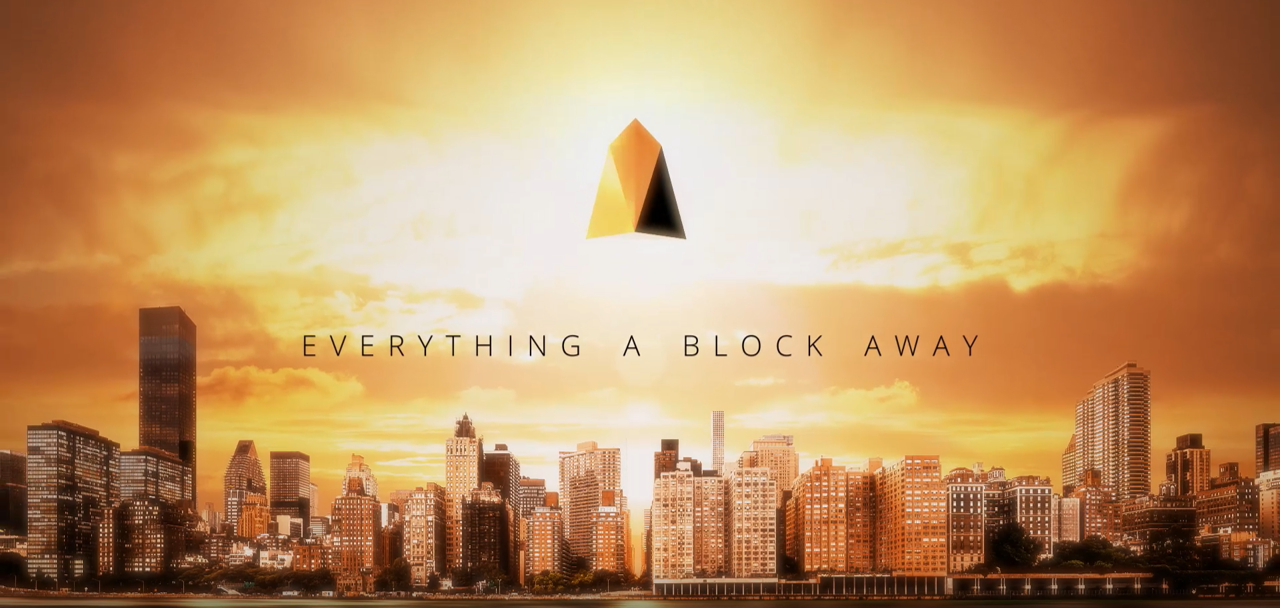 After a host of community activity and setting up one of the hottest community organised EOS
meetups
@eosnewyork
have introduced themselves and announced their ambitions to represent the EOS community as block producer.
EOS Block Producers will form the backbone for a community launched blockchain based on the EOS.IO software and the @eosnewyork team look to be setting a great benchmark for this critical role.
source: https://steemit.com/eosnewyork/@eosnewyork/we-are-eos-new-york-an-introduction
Complimentary 'Building Apps with EOS' workshop for developers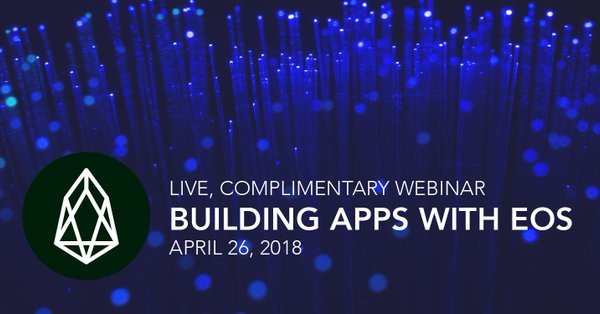 Kevin
Heifner
, Principal Software Engineer at OCI and one of the lead contributors to the EOS.IO software will be leading the online workshop on April 26th 2018. The workshop aims to enable developers (including non-C++ developers) to quickly learn the basics of EOS.IO distributed app (DApp) development, with a focus on back-end smart contract creation. Register here
https://objectcomputing.com/resources/events/building-apps-with-eos
.
Building an EOS development environment from source!
Our very own Ross from EOSphere has produced this video tutorial on how to build an EOS development environment and run your own testnet to start learning and building EOS.IO contracts and DApps. Checkout the video here and subscribe to be notified our for more video walkthroughs we'll be producing soon.
Source:
https://steemit.com/eos/@eosphere/building-an-eos-development-environment-from-source
Made with ♥ for the EOS Community!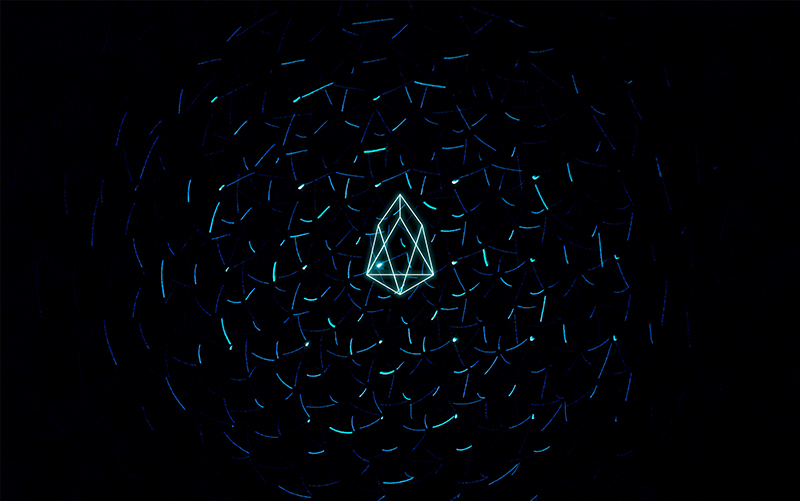 Mysterious reddit user
eden_lake_
is providing free EOS wallpapers for desktop and mobile at
https://www.eos-wallpapers.com
and they are stunning! There are over 20 different designs to choose from - we'll be sure to keep the EOSphere spinning by sending him/her some EOS love right back!
---
EOS.IO Github Development Activity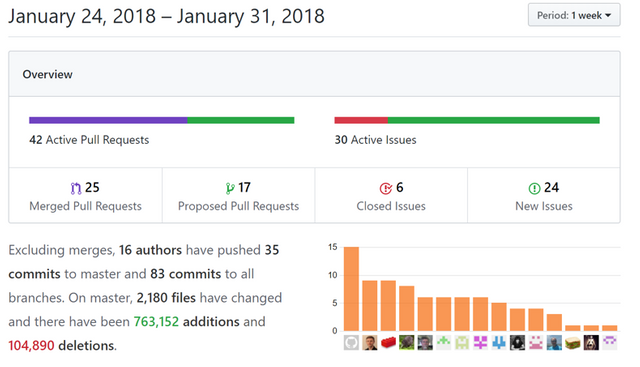 We saw a big shift in activity this week from last, no doubt related to the merging of the Dawn 3.0 Alpha Code to the default master branch.
EOS.IO Crowsale Stats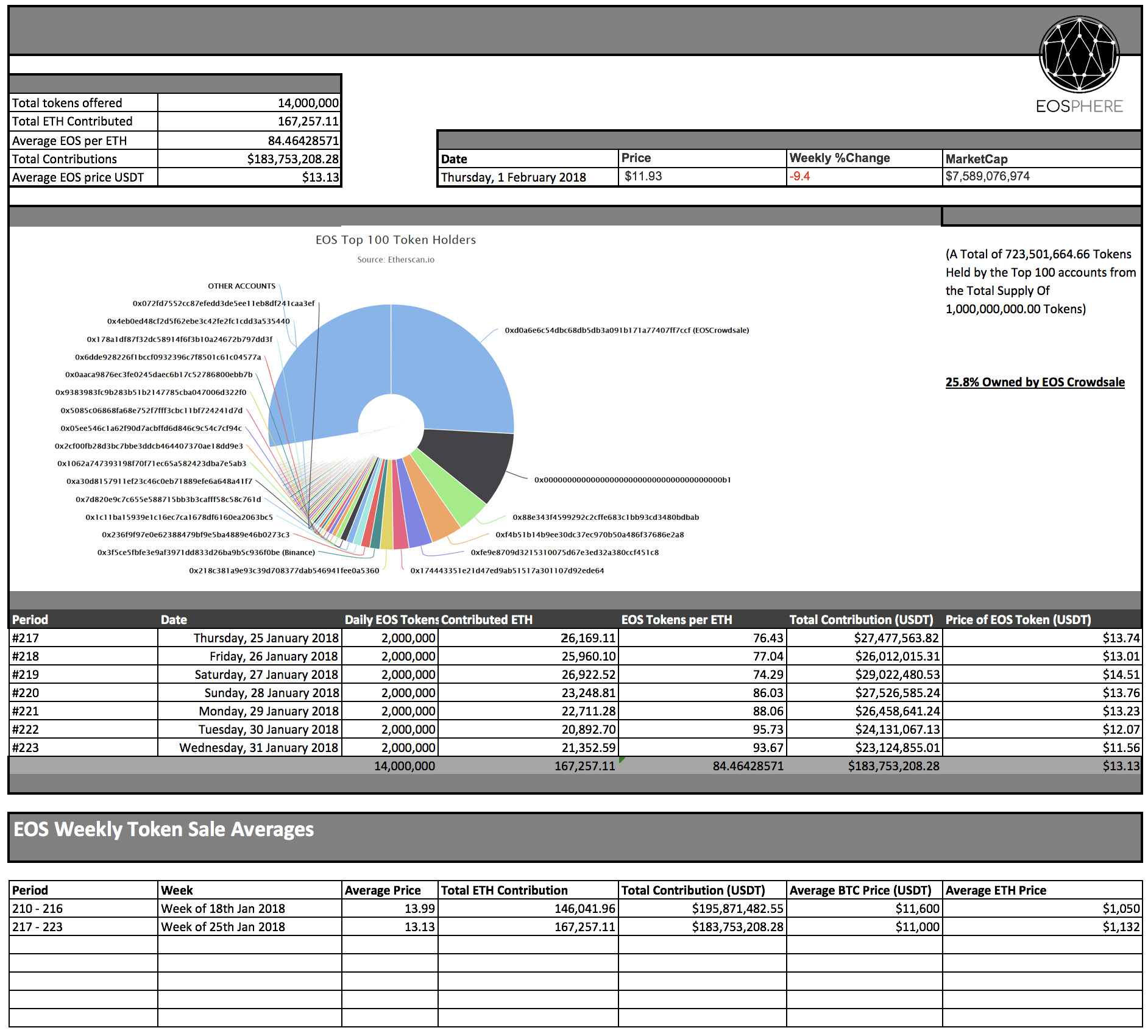 Crowsale contributions have been fairly consistent over the week, with the daily USD equivalent averaging around the $26 million for the period. It will be interesting to see if this average falls next week based on the recent weakness in crypto assets.
This EOS Digest is brought to you by EOSphere
EOSphere are passionate group of EOS enthusiasts and data centre professionals setup to help in the global community launch of the EOS blockchain later this year.
Based in Australia, EOSphere are initially focussed on bootstrapping the Australian EOS community by hosting a series of meetups in each state capital.
Follow us for regular updates @eosphere and on twitter as @eosphere_io