That's a Wrap – Australian EOS Meetup Tour - EOSphere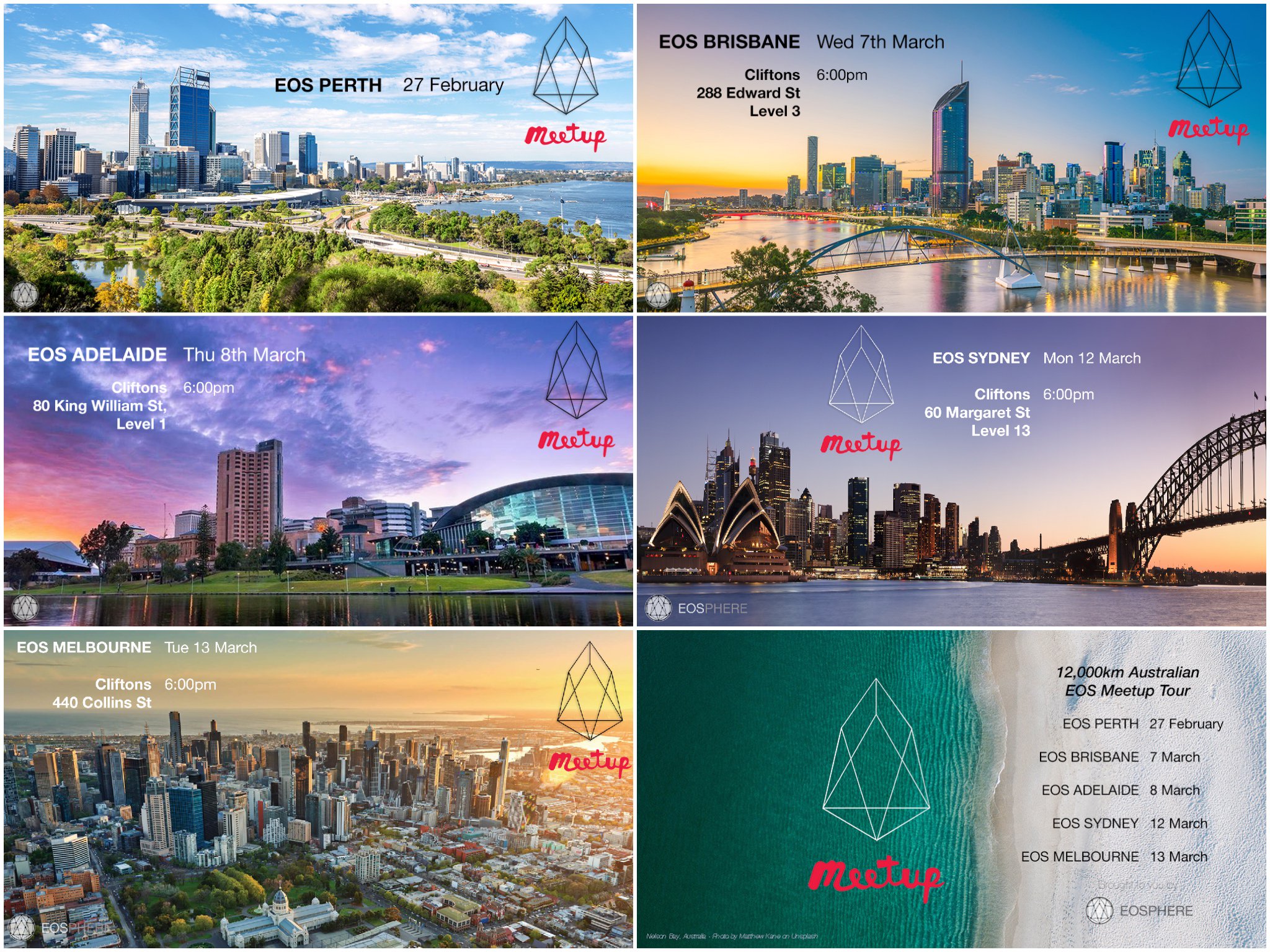 It seems like ages ago that the team at EOSphere decided that we were going to deliver an Australian Meetup Tour across 5 cities, over the course of only 2 weeks, to help bootstrap the Australian EOS community in each state… I can't believe it's now over.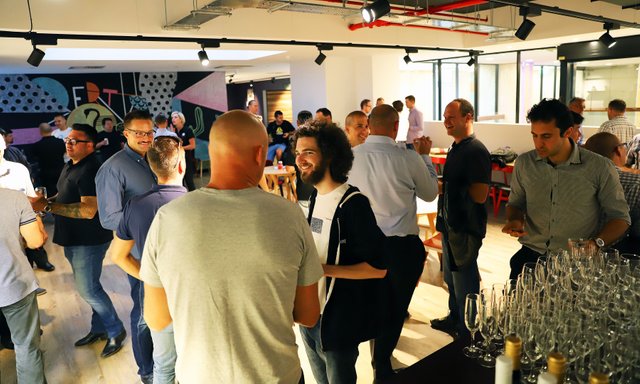 All I can say is that I have respect for anyone who has organised and travelled to deliver multiple events in a condensed time frame, it really takes it out of you. We travelled approximately 12,000kms, took a total of 6 flights, stayed in 4 different hotels, and were driven in at least 20 Ubers and Taxis. If I make it sound like an effort, meeting the EOS community made it all worthwhile…the team often reflects on how enjoyable it is to speak at events when you are passionate about the topic! We had an incredible time and met EOS enthusiasts from all spectrums; from hard-core developers to crypto currency speculators to intrigued businesses and even attendees that just wanted to know what this new blockchain technology was all about.
Here is a collection of some of the common questions:
How do I register my tokens?
I have an idea and need funding to build my DApp
Can you sponsor our blockchain facility / meetup / education initiative?
What incentive do I have to vote for a block producer?
How can EOS be decentralized with only 21 block producers?
My tokens will be unavailable for 6 months? (Prior to the 3 day announcement)
Really? EOS is relying on the community to launch it?
How does DPOS differ from PoW?
Will there be any more airdrops?
Where does the funding to reward the Block Producers come from?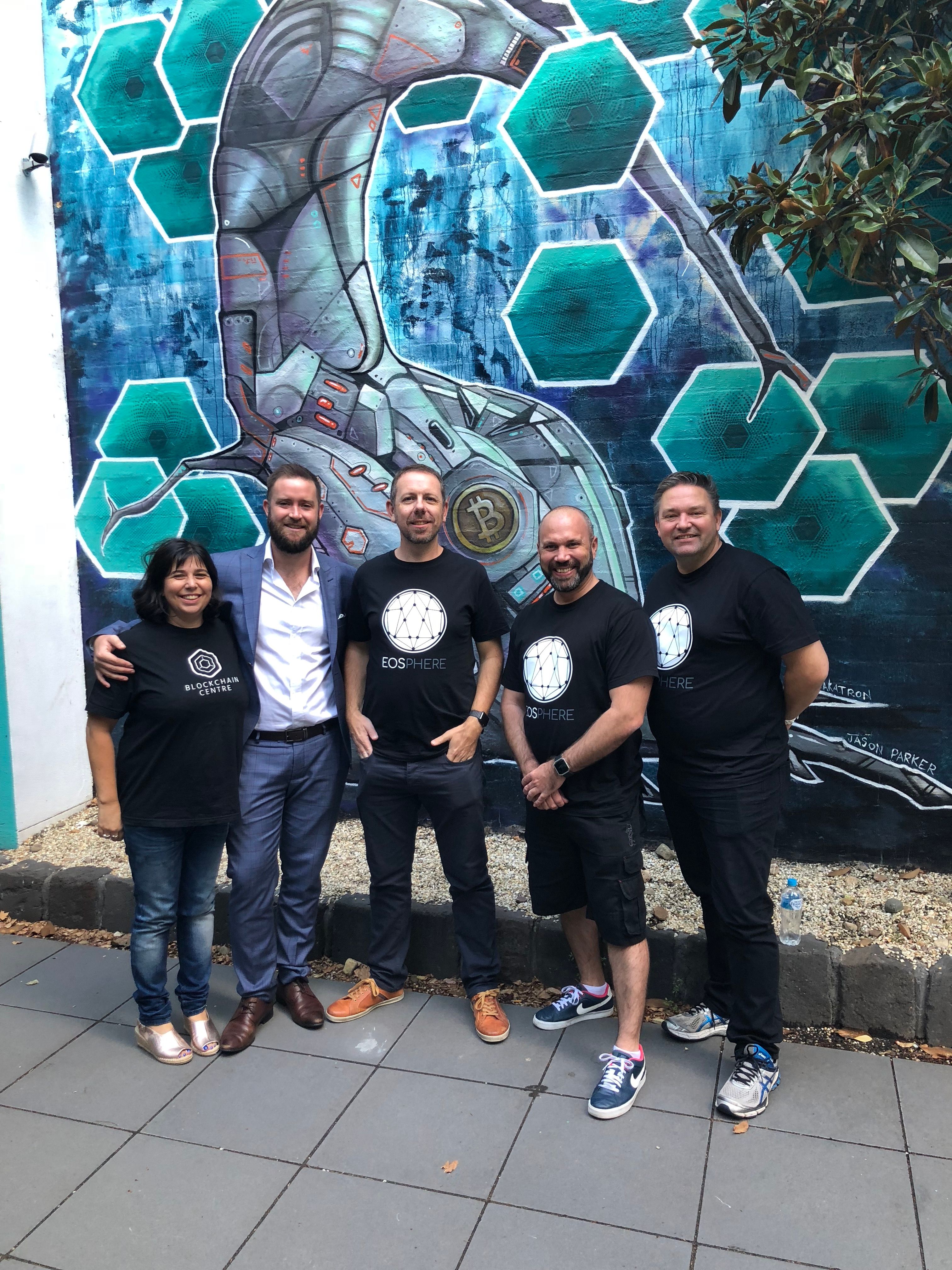 We set out to discover and bring together the Australian EOS community and I believe we have accomplished our goal, we now have over 620 registered 'EOS Australia' members with many volunteers to help carry on the meetups in each city.  The Australian EOS community was always there, we just helped give it a voice and get noticed. 
At the meetups,  we met three businesses with ideas that we were able to direct toward the EOS VC program, we also met with numerous developers who were interested in developing on the EOS.IO platform that we were able to point to the Object Computing EOS workshop.
We were also able to further build on our community enablement and education initiatives by partnering with the Melbourne Blockchain Centre,who regularly hold talks with over 200 attendees, and agreeing to sponsor at least one meetup each month with the topic of focus being EOS. We aim to expand this partnership to other Blockchain Centres around the country – Perth being the next city. We also started conversations with universities and technical colleges about sponsoring courses and training modules specifically targeting EOS DApp development.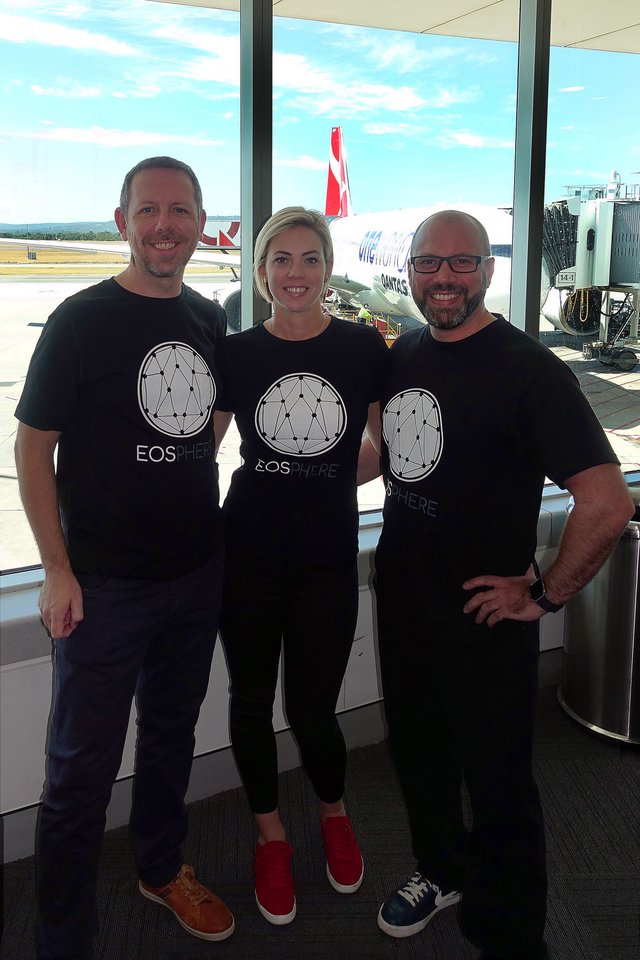 The real win for us as a team was bringing awareness of the EOS.IO platform to a previously unheard Australian EOS community, this was affirmed by our twitter cracking over 1,000 followers on Wednesday last week. The tour has helped make more people aware of EOS in Australia, and through a series of local social media interviews in the next few weeks, we'll awaken even more people to the possibilities of EOS.
We plan to continue the momentum of regular EOS meetups in each city, with help from the volunteers, the Blockchain Centre and our other EOS community partners. For the EOS Mainnet launch in June, watch out for a series of sponsored EOS community launch parties across Australia.
What we have learnt throughout our tour is that there is no shortage of exciting opportunities to support the EOS community in Australia that will have a positive contribution the global EOS ecosystem. With this in mind we have decided to test each initiative with "Will the initiative bring value to the entire Global EOS community?" With this key question we believe we keep true to our goal of serving the entire EOSphere!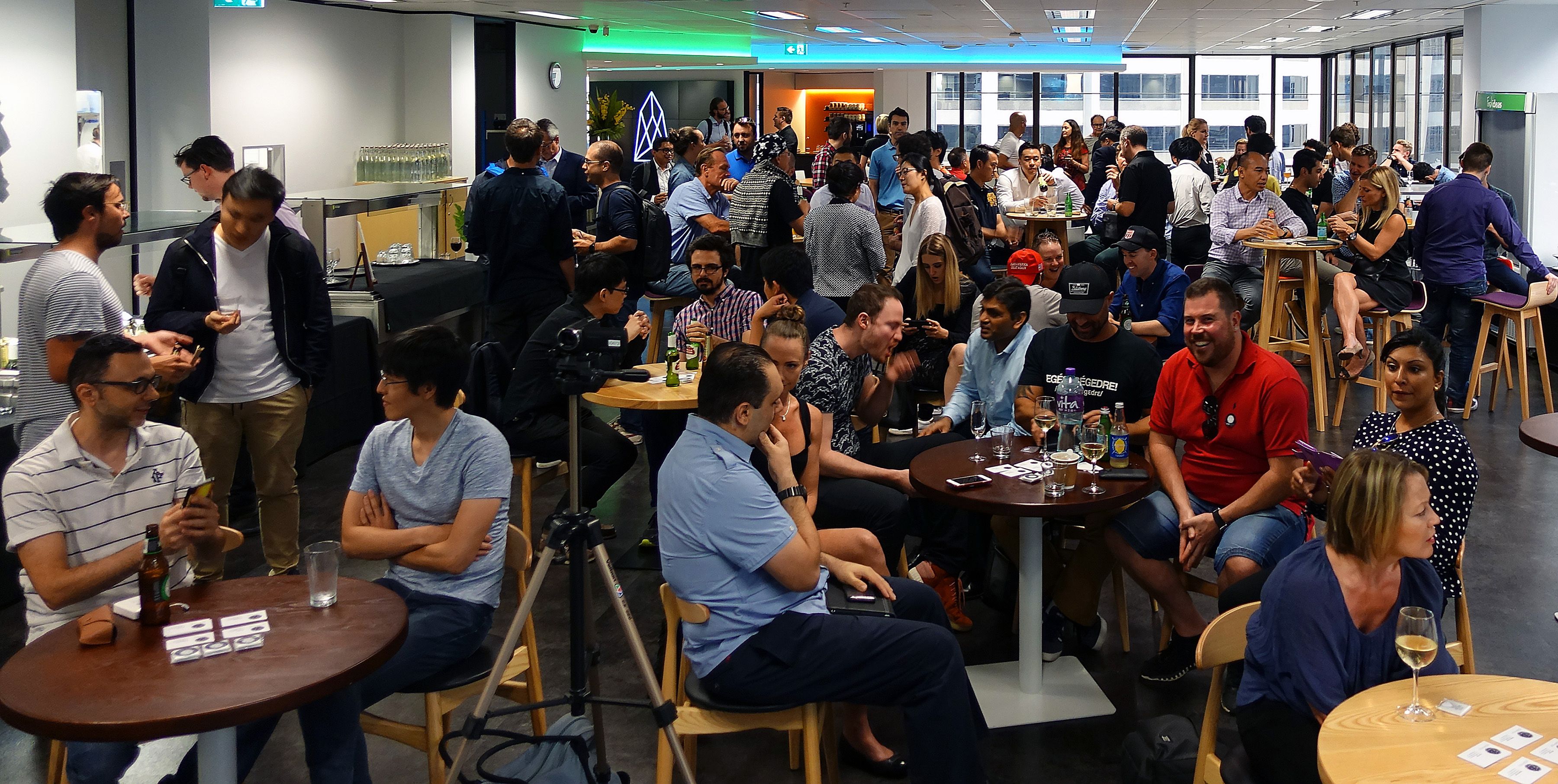 Thank-you to everyone that attended the events or even followed our progress on twitter, Instagramand Facebook we certainly have made a lot of connections, partners and friends in the EOS community.
We hope you Enjoy our Meetup Video Montage as much as we did creating the content
Our Explanation of the Role of an EOS Block Producer video is available here.
Shortly a video presenting the meetup content will be posted on our YouTube channel for those who couldn't make it.
Special thanks to @vfoxylady for the the superb photography, videography and following the team around Australia, and thank-you block.one for their merchandise and continued support.
Follow us @eosphere - twitter @eosphere_io - YouTube EOSphere - Facebook EOSphere