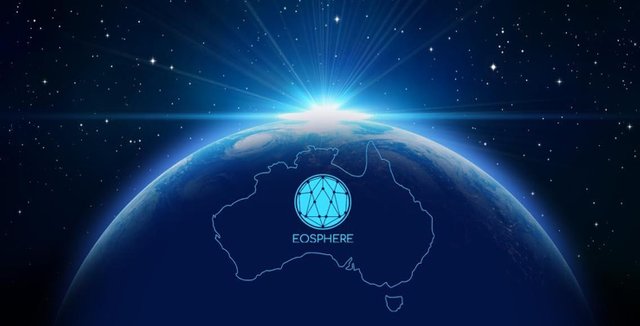 Welcome to Issue #2 of the EOS Digest brought to you by EOSphere, thanks for all the supportive comments for Issue #1. It's been another big week for all things EOS...
EOSVC - Galaxy Digital leads first EOS.IO Investment of $30M in Everipedia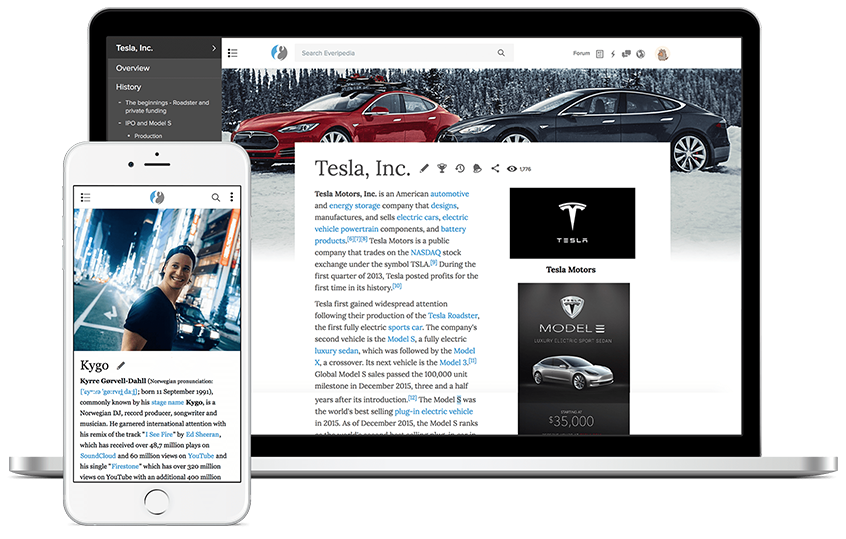 Mike Novogratz's Galaxy Digital has made its first EOS.IO Ecosystem Fund investment in Everipedia. "We're delighted to support Everipedia and look forward to the growth of a more modern and inclusive encyclopaedia that puts the world's knowledge on the blockchain," said Mike Novogratz, CEO of Galaxy Digital. EOSVC - block.one's initiative to develop the EOS.IO ecosystem by enabling VC partnerships and capital funding using EOS tokensale proceeds is off to a great start.
source:
https://www.newswire.ca/news-releases/everipedia-secures-30m-investment-from-galaxy-digitals-eosio-ecosystem-fund-dna-fund-and-other-strategic-investors-673424253.html
BitSpace and Harmonychain combine forces to create etheos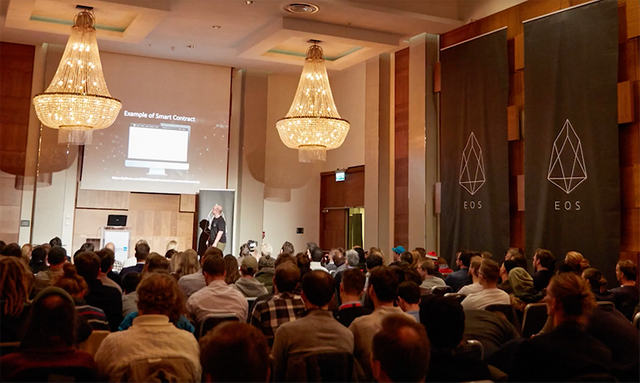 A new
initiative
out of Norway - 'EthEOS is described as a blockchain application ecosystem for EOS that aims to attract entrepreneurs, developers, as well as established businesses to bring their token strategies and applications to scale on the new EOS platform.'
More details to come, but Harmonychain's expertise in developing asset backed cryptocurrencies with government & listed companies we are sure will be relevant. One things for sure - they know how to throw a classy EOS Meetup!
EOS is now available on the Bancor Liquidity Network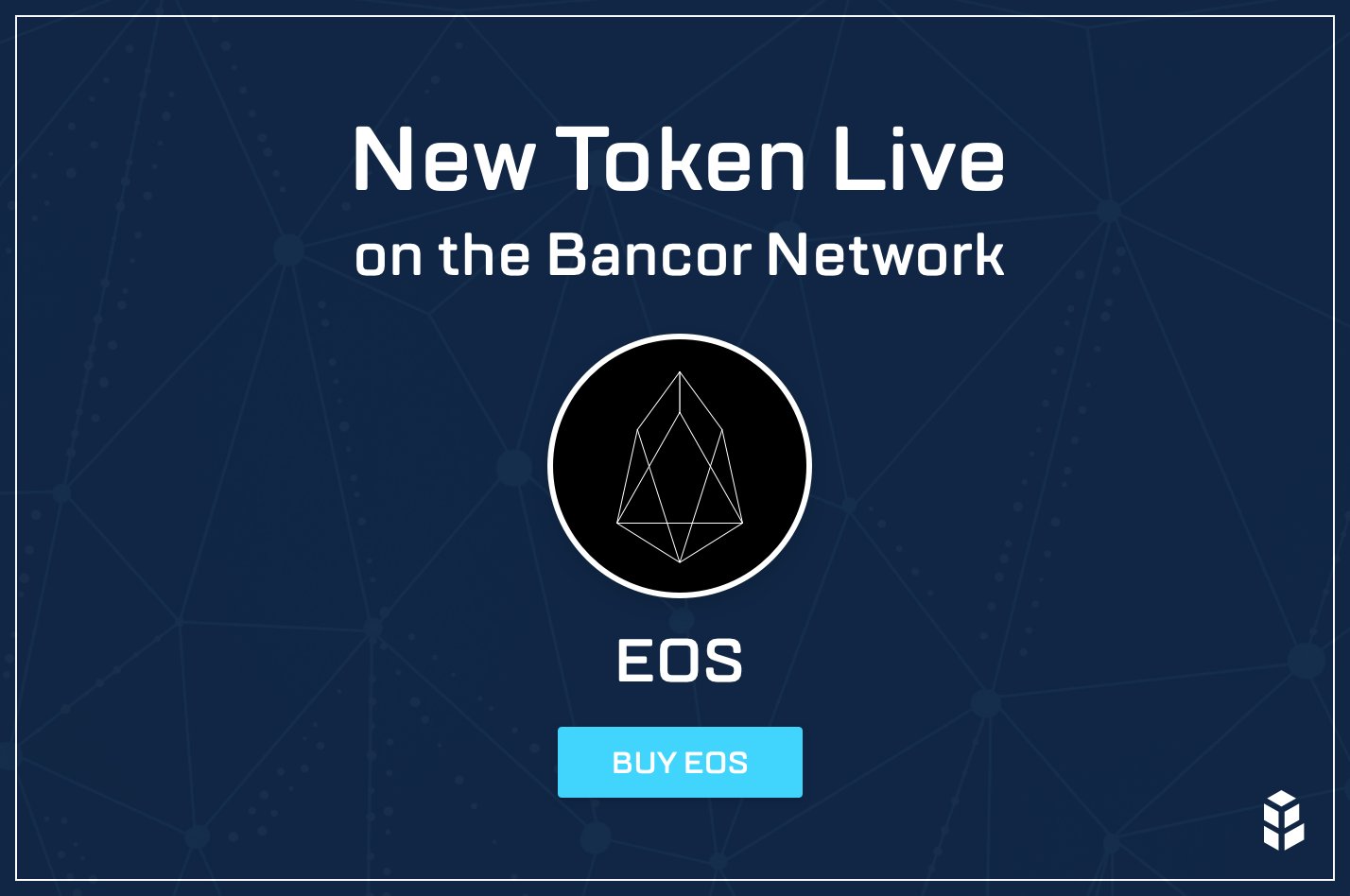 EOS the Ethereum ERC-20 token is now available for exchange on Bancor's liquidity
network
. Bancor's magic enables exchange of EOS without the need for a centralised 'order book' while still providing liquidity. The EOS.IO software intends to reuse the Bancor algorithms to manage resources like RAM, and block.one's Brock Pierce is also an adviser to Bancor.
source:
https://twitter.com/bancor/status/960516385800585217
EOS.IO Development Update from Dan Larimer

Dan provided a detailed update on development activities this week, explaining how the team have extended the operating system metaphor for EOSIO by having a very minimal BIOS like starting contract which then spawns the core EOSIO system contracts. This should provide ultimate flexibility for other governance structures and use cases as well as making the core code simple and easier to test. Dynamic numbers of Block Producers, Metering Separation of CPU and Network Bandwidth are some of the other updates discussed.
source:
https://steemit.com/eos/@dan/ukoxz-eos-io-development-update
F2Pool now have 3 Million EOS

Following on from
@eosnewyork
initial discovery
f2pool appear to be significantly increasing their reserves of EOS, using the EOScrowdsale contract as well as purchasing on market from Bitfinex and Binance. We've
reached out
to f2pool's owner Wang Chun to see if he happy to give us a hint of his plans - let's see!
sources:
https://etherscan.io/address/0x94416c328d20b44a269c3dfe95476126358be90d
https://etherscan.io/address/0x61c808d82a3ac53231750dadc13c777b59310bd9
Steemit like functionality on EOS?

Dan Larimer hinted and it was later confirmed by Brendan Blumer that there are plans to have Steemit like functionality in the EOS.IO ecosystem that will aim to address the unfair distribution of STEEM. Brendan was very specific about it not being a new project or involve a new token. Thanks again to the
@eosgo
Telegram Summaries for these news nuggets.
sources:
https://steemit.com/eos/@eosgo/eos-telegram-summary-2-3-18-new-dapp-confirmed-for-eos
https://steemit.com/eos/@eosgo/eos-telegram-summary-2-5-18-developers-still-developing
EOS Talk interviews Larry Sanger from Everipedia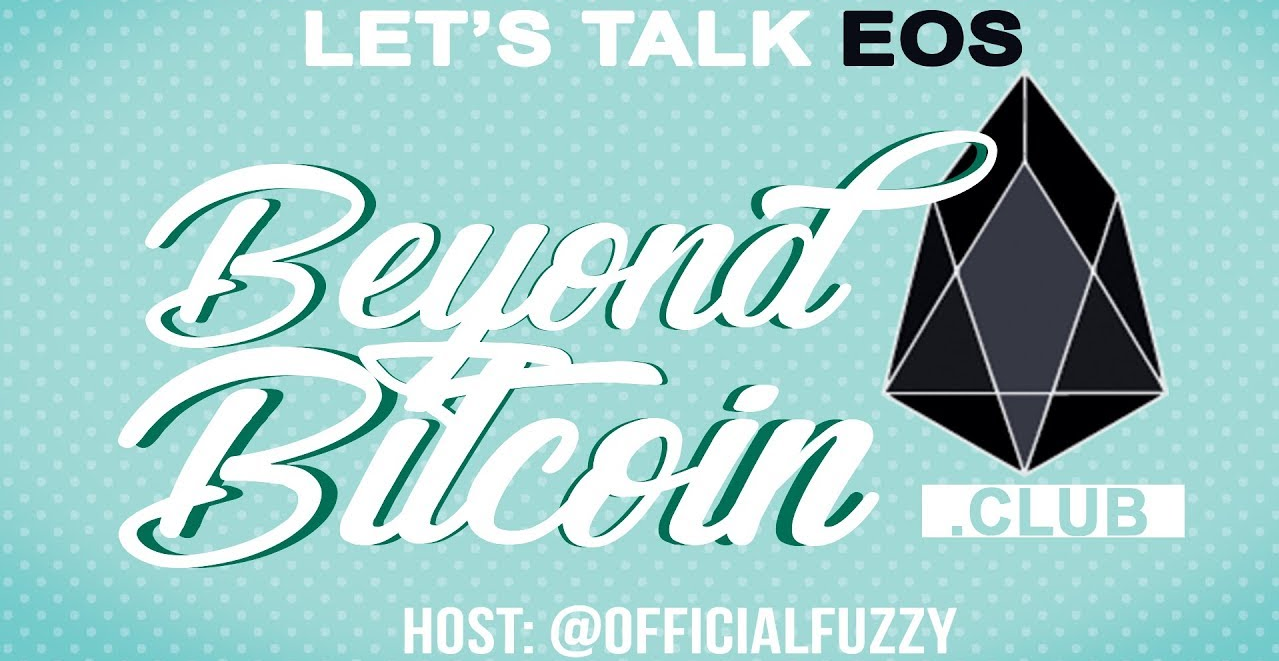 Everipidia, pronounced 'every-pedia' (for everyone), was the first DApp announced for the EOS platform. Larry, who was a co-founder of wikipedia shares why the world needs Everipidia and why an EOS blockchain will enable Everipidia to realise their vision. Thanks to
@africa
for putting this together and the Beyond Bitcoin's EOSTalk team, make sure to subscribe and also check out the great EOS community resources at the
https://eostalk.io/forums
EOSGo's Q&A with Dan Larimer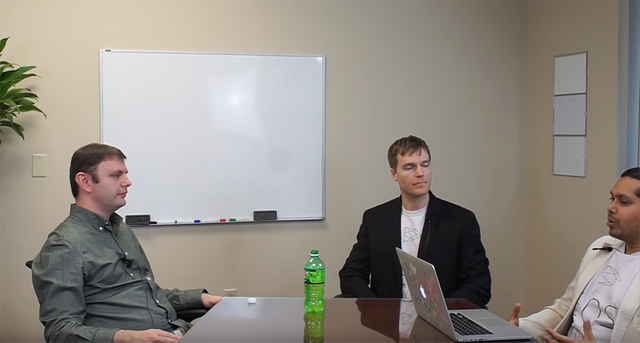 The
@eosgo
team have produced another great video where Dan Larimer covers topics such as EOSIO smart contracts, transparency, block producers and their role in an EOS economy, governance and how token inflation benefits everyone. Make sure you also visit the 'EOS Go - Blockchain Launch Community' forums - another outstanding resource for the EOS community -
https://forums.eosgo.io
source:
https://steemit.com/eos/@eosgo/sit-down-q-and-a-with-daniel-larimer-full-video
EOS: Reinventing The Ride Sharing Application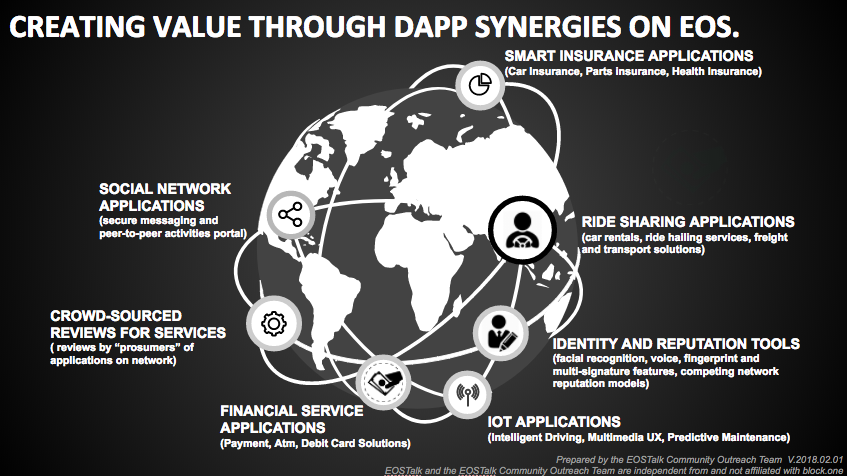 EOStalk community member
@ofthefuture
has prepared a beautiful set of slides to help demonstrate the value of leveraging EOS to decentralise traditional 'middle-men' businesses. We'll be using them in our meetups for sure.
source:
https://steemit.com/eos/@ofthefuture/eos-reinventing-legecy-application-for-drivers-riders-developers-and-entreprenuers
EOS.IO Github Development Activity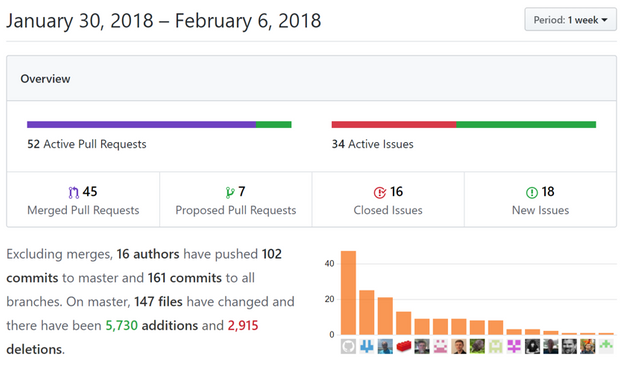 As expected we saw steady activity on the Dawn 3.0 Alpha release over the last week, which Dan detailed in his
update
EOS Crowdsale Stats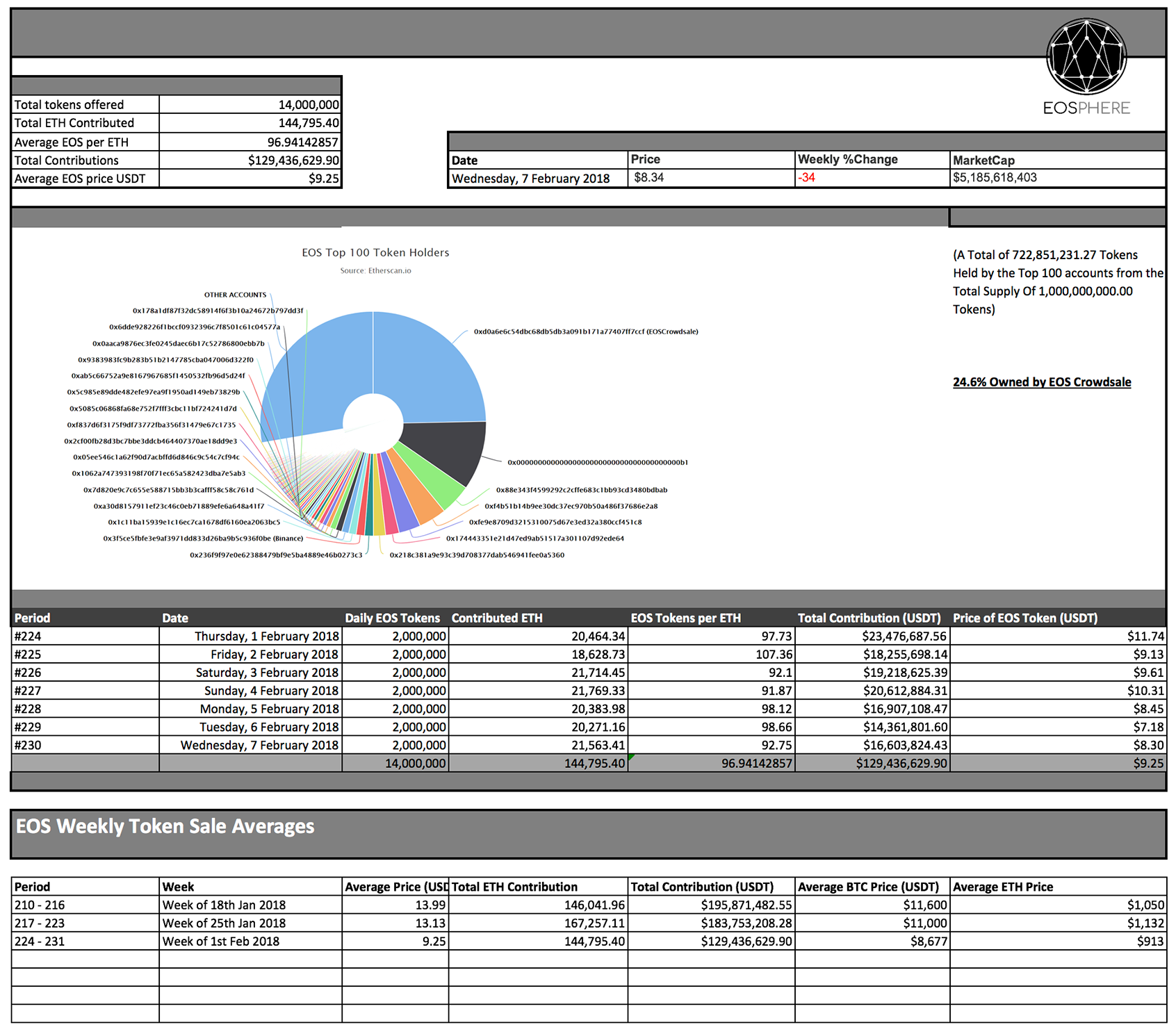 As to be expected with the overall cryptocurrency correction over the last week, the daily USD value of token sale contributions has fallen but the contributions value in ETH has been fairly consistent averaging just over 20K ETH per day. Looks like EOS contributors have been keeping calm and carrying on!
---
This EOS Digest is brought to you by EOSphere
EOSphere are passionate group of EOS enthusiasts and data centre professionals setup to help in the global community launch of the EOS blockchain later this year.
Based in Australia, EOSphere are initially focussed on bootstrapping the Australian EOS community by hosting a series of meetups in each state capital.
Follow us for regular updates @eosphere and on twitter as @eosphere_io
You can find the previous weeks Digest here
https://steemit.com/eos/@eosphere/eos-digest-issue-1