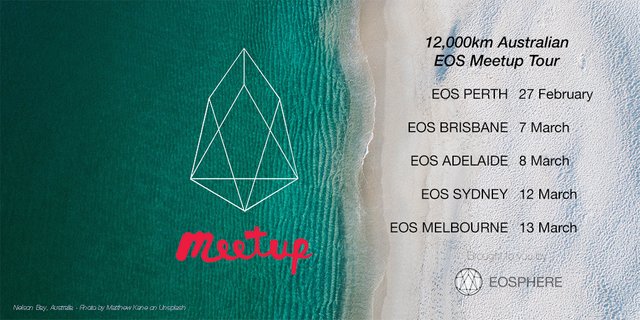 Welcome to Issue#3 of the EOS Digest brought to you by EOSphere...
Before we get into the news, thanks for the communities and block.one's support in helping us to get to the position of kicking off our epic Australian EOS meetup tour. The team has been hard at work developing content and responding to the wider community about developments in EOS and we can't wait to meet you and help bring this fantastic community together.
If your in Australia, RSVP here : https://www.meetup.com/en-AU/pro/eos-australia/#groups
Announcing EOSfinex - DEX on EOS.IO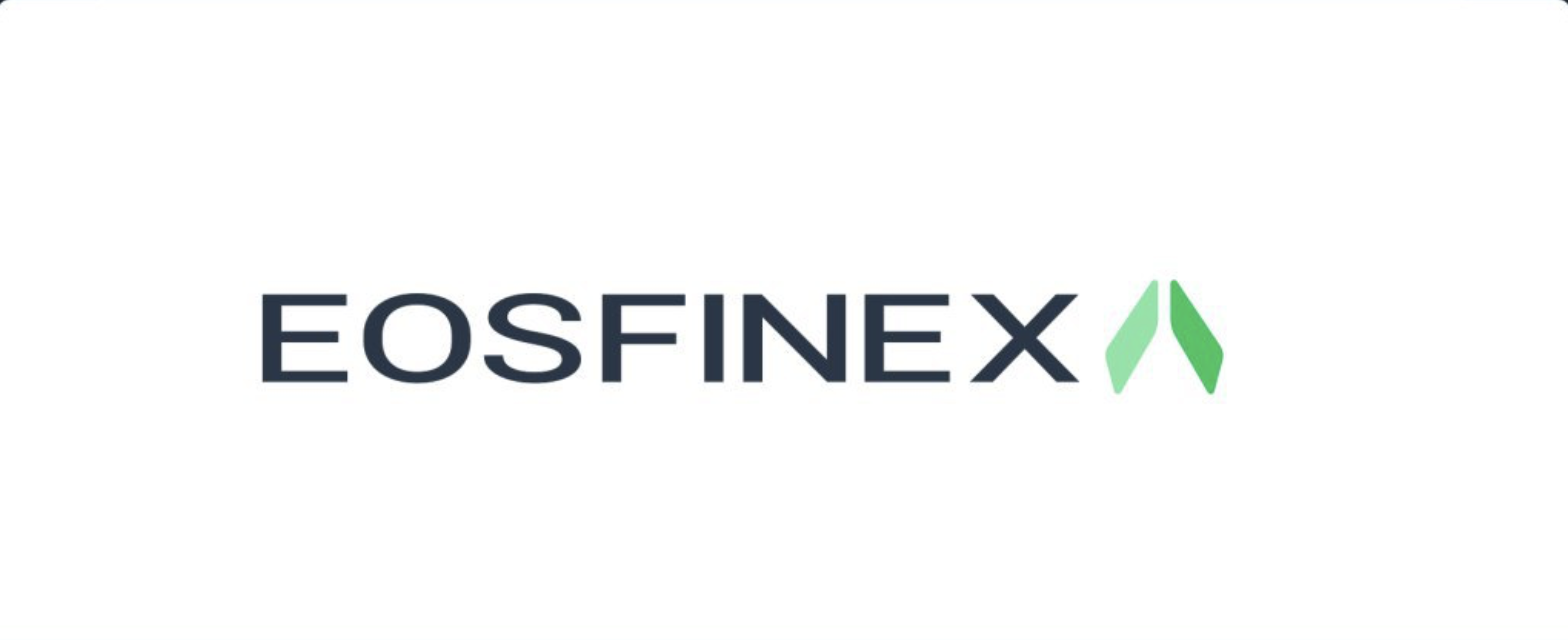 Bitfinex, one of the worlds most advanced cryptocurrency platforms, has announced they are going to build EOSfinex, the first high performance decentralised exchange (DEX) powered by EOS.IO technology. This is big news for the EOS.IO project - not only is it going to demonstrate the power of a DEX on next generation blockchain technology, but it will prove EOS's versatility and scalability. The blockchain community has been crying out for a usable decentralised exchange and Bitfinex's expertise and reputation combined with the performance and usability of an EOS.IO blockchain could really deliver.
source: https://medium.com/bitfinex/announcing-eosfinex-69eea273369f
Our own Brock Pierce vows to donate $1B from his crypto fortune to an EOS.IO charity DAC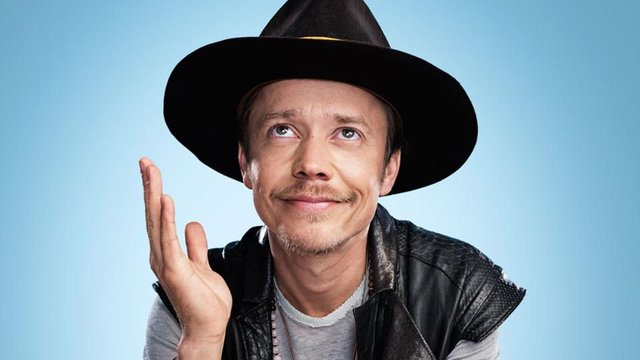 Brock Pierce (Block.One co-founder) has announced his intent to donate $1B from his own crypto fortune into a decentralised autonomous community DAC run on an EOS.IO based blockchain. Governed by a constitution, the community will be registered as a charitable organization, he says, whose participants will receive voting rights to allocate its money. It's not everyday someone donates that sum of money (being crypto or otherwise) to any charitable cause. Brock deserves a lot of credit for this as he paves the way for future charitable crypto projects - he is leading from the front in living his own mantra of a true billionaire being someone who makes a difference to a billion lives.
source: https://www.forbes.com/sites/laurashin/2018/02/07/brock-pierce-bitcoin-coinbase-ethereum-crypto-cryptocurrency
Thomas Cox speaks at the EOS New York Inaugural Meetup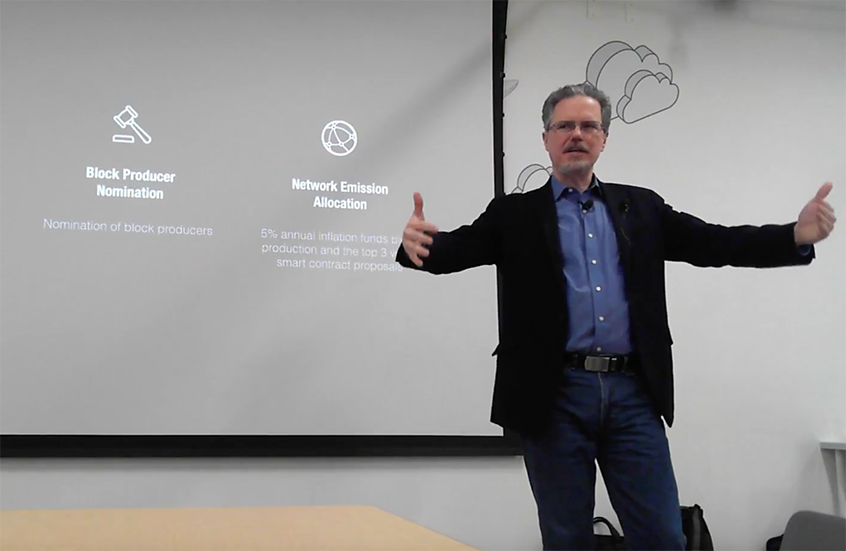 Congratulations to the EOS New York team on their fantastic inaugural meet-up, where they had Thomas Cox, VP of Product at Block.One as guest speaker. Thomas provided some great insights into governance, arbitration, voting, inflation and block producer pay, criteria for EOSVC and the mechanics of a community launch of an EOS.IO blockchain among many other topics. Recommended viewing.
source:
https://steemit.com/eos-meetup/@eosnewyork/eos-new-york-meetup-february-8th-2018-recap
First EOS Hackathon in Oslo, Norway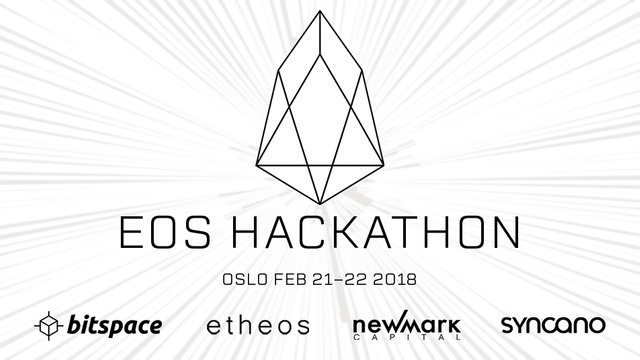 The teams at BitSpace and Etheos are teaming up with Newmark Capital and Syncano to host the world's first EOS hackathon held in Oslo, Norway. With a blockchain for positive human impact focus, we are excited to see the outcome of the event and wish everyone involved absolute success.
source:
https://bitspace.no/event/eos-hackathon-21-22-february-2018/
Ivan on Tech interviews Dan Larimer

Dan Larimer (Block.One CTO and EOS.IO lead dev) gave an interview with 'Ivan on Tech' this week. Ivan is a software developer, and data scientist who runs a popular Youtube channel informing the blockchain community. Ivan also previously created an introduction to EOS.IO contract programming video available
here
.
There are some great historical insights from Dan on his career from early public conversations with Satoshi as part of his research on 'Digital Cash' to what he's learned from from Bitshares and Steemit that have helped shaped EOS.IO. Dan deeps dives into some of the unique technology differences with EOS.IO in comparison to other blockchain projects.
source:
https://steemit.com/eos-meetup/@eosnewyork/eos-new-york-meetup-february-8th-2018-recap
EOSindex - An EOS project directory index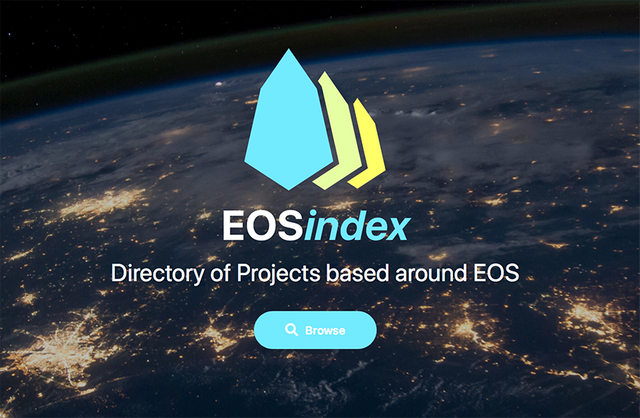 This is one of those sites that you stumble across and wonder "Why didn't I think of that?" Although still in the early stages, EOSindex is definitely a great community resource and we hope you all get behind the developer Jan Langheimer and let the EOS community know about your project or DApp.
source:
https://eosindex.io/
Standardized Currencies on EOS.IO Software Tutorial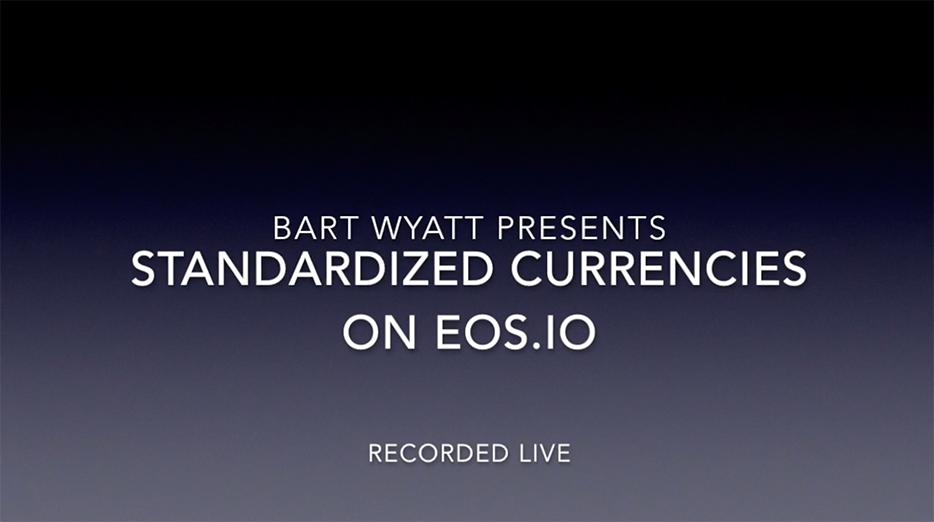 Bart Wyatt of block.one has uploaded (with the help of Thomas Cox) a great video tutorial that take you through the process of creating a single currency and a multi-currency contract using native EOS.IO Software elements. Bart has also created a further two tutorials that will be of interest to DApp developers:
Bart Bootstrap Demo - set up a local testnet
and how to test the
Performance Demo of EOS.IO Software
. Check out the series here:
https://vimeo.com/user70803193
How to setup and run the EOSIO Genesis Snapshot Generator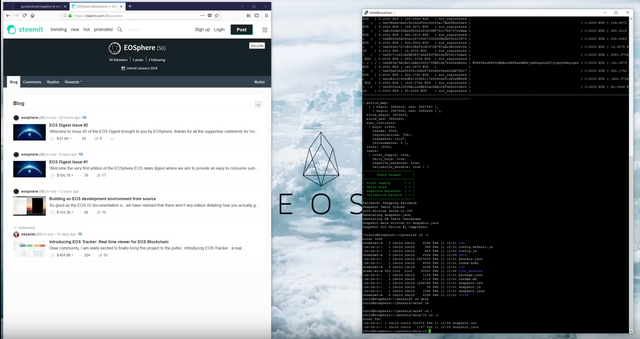 The EOSphere team have produced this video tutorial and detailed instructions on how to use the EOS.IO provided Snapshot Generator. As we get closer to a community blockchain launch, it's important for as many people as possible to validate this code, it's output and ideally develop alternate implementations so we have certainty in the starting stake of the EOS community in any EOS.IO based blockchain.
As we mention in the article, we're hearing reports from EOS.IO that the mechanics of exactly how an EOS.IO blockchain will be bootstrapped is expected to change significantly. We'll bring you the update as soon as we know.
Source: https://steemit.com/eos/@eosphere/how-to-setup-and-run-the-eosio-genesis-snapshot-generator
EOS.IO Github Development Activity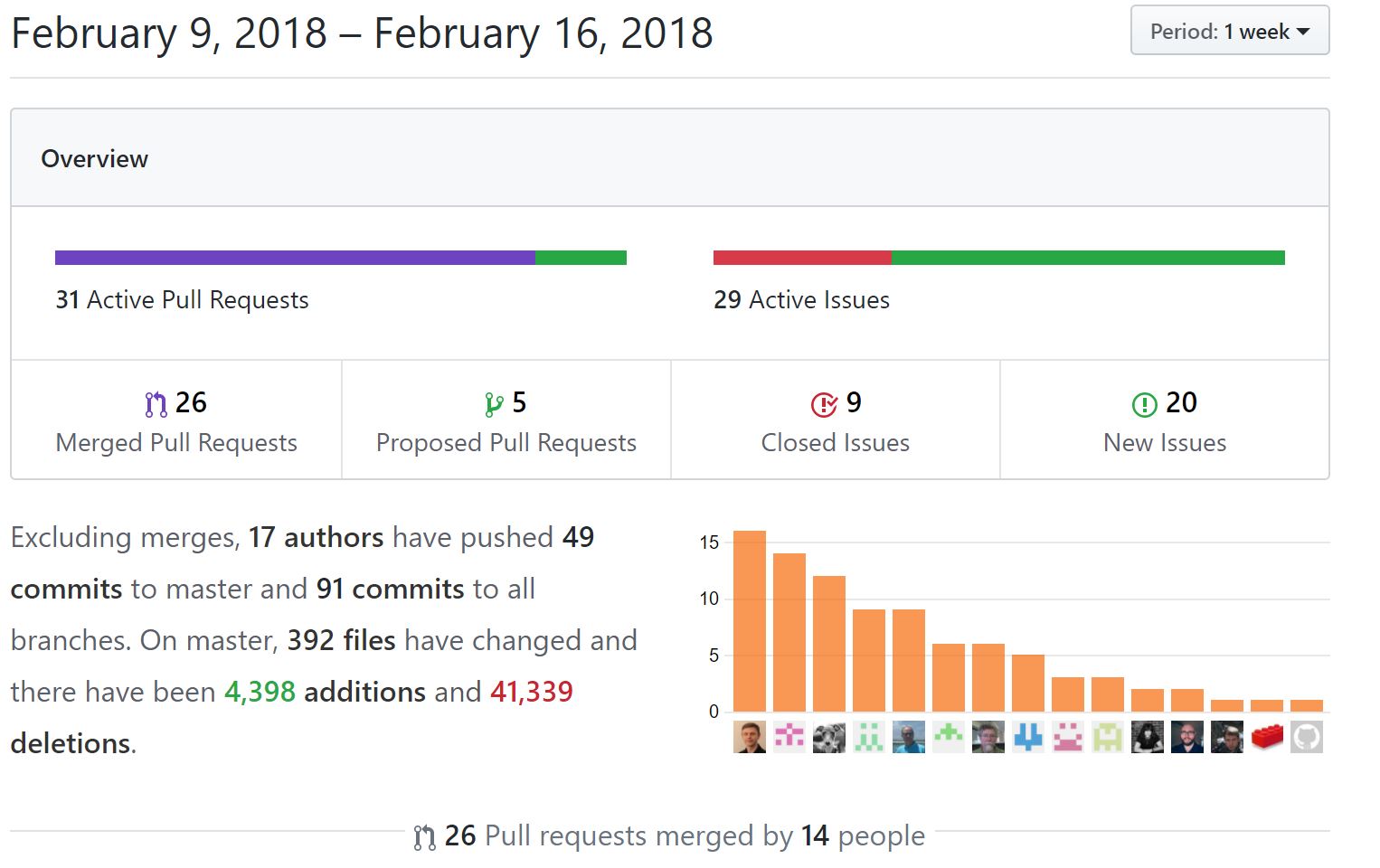 There was great progress this week on the development side of EOS. Thanks to Dan for posting a detailed update which highlights many advancements including the creation of a new generic multi-index API for developers. Link to Dan's post can be viewed here
update
EOS Crowdsale Stats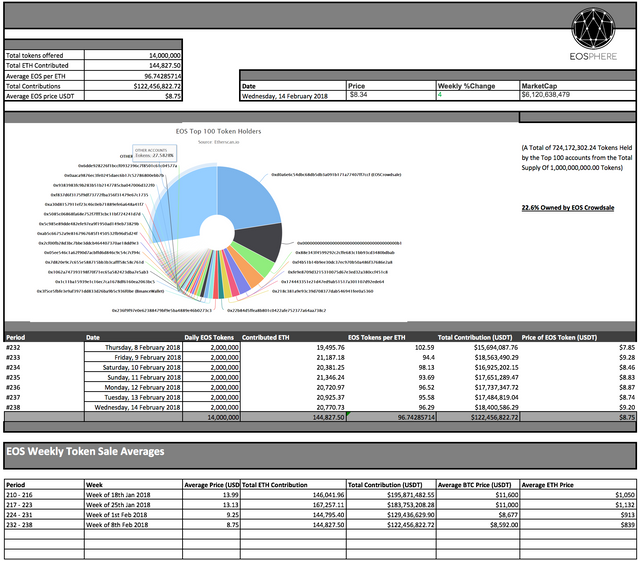 As you'd come to expect by now in the blockchain world, there was a bounce back towards the end of our weekly report which showed an increase of EOS market cap in excess of $1B, perhaps due to positive news coming from the SEC and South Korea. Regardless of politics, EOS contributions remained steady as the year long crowdsale edges closer to June 30.
---
This EOS Digest is brought to you by EOSphere
EOSphere are passionate group of EOS enthusiasts and data centre professionals setup to help in the global community launch of an EOS.IO based blockchain later this year.
Based in Australia, EOSphere are initially focussed on bootstrapping the Australian EOS community by hosting a series of meetups in each state capital.
Follow us for regular updates @eosphere and on twitter as @eosphere_io