Dear Supporters,
We had a lovely day on 19 April 2018 to celebrate 2 years of @SchoolForSDG4. We made it as we had planned to do. School For SDG4 started its journey on 20 April 2016 with a small hut and around 15 kids by Mohammed Abdul Aziz @Azizbd .
The school got a huge expansion after we find @steemit support. Till to date, the school has two classrooms with around 60 slum children. We are so happy that we celebrated 2 years birthday with 3 amazing steemians who are helping the school different ways.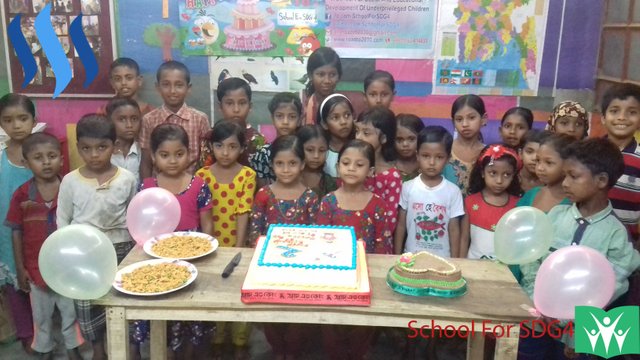 Children were waiting to connect live with @sircork from @youarehope, @velimir from @ADSactly, @pennsif from @msp-waves.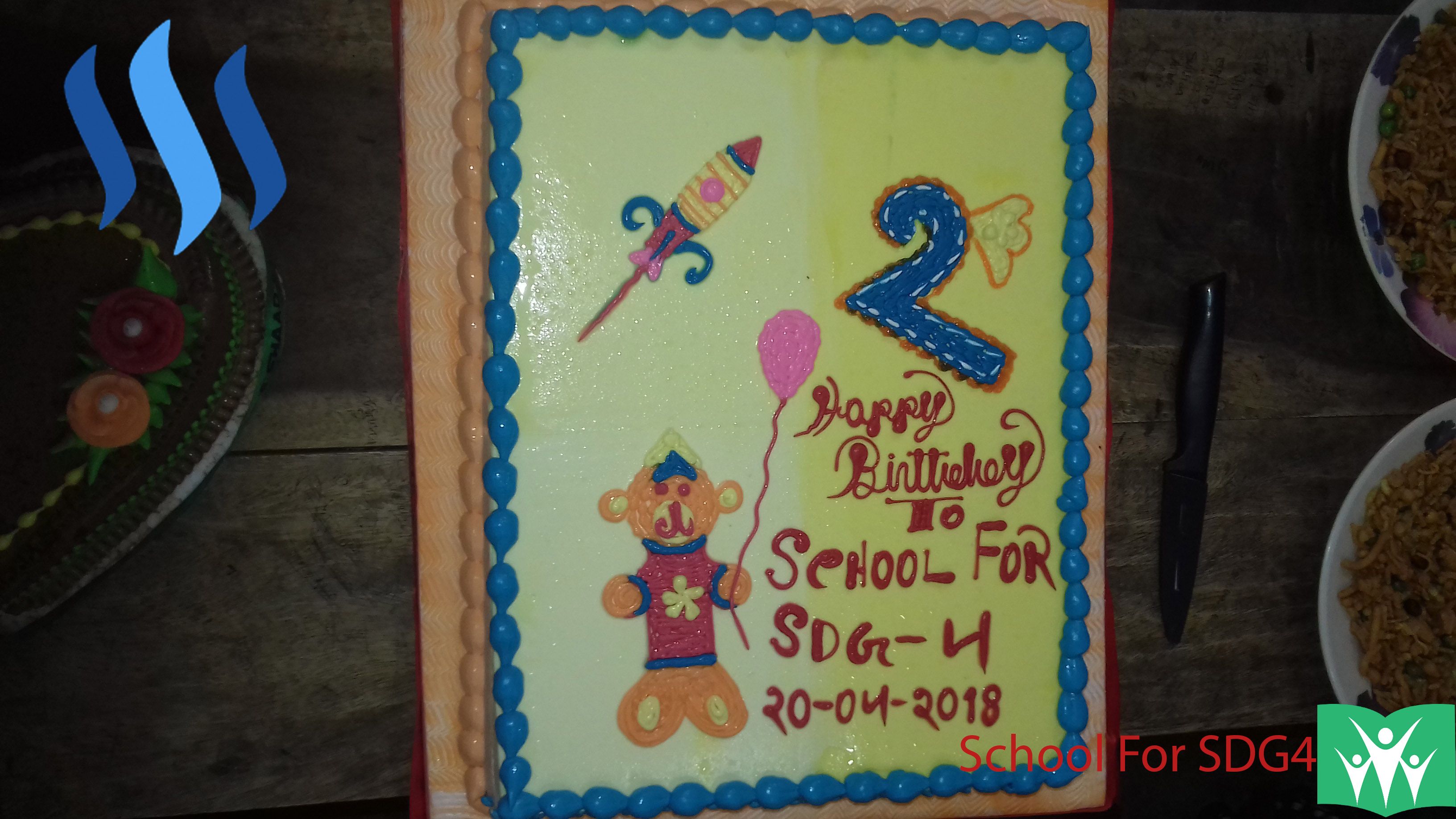 The cake was looking very nice. Kids loved it a lot. In total, we had 6 pounds cake for the kids. We were so excited about the video call with steemians. We couldn't invite all supporters per person.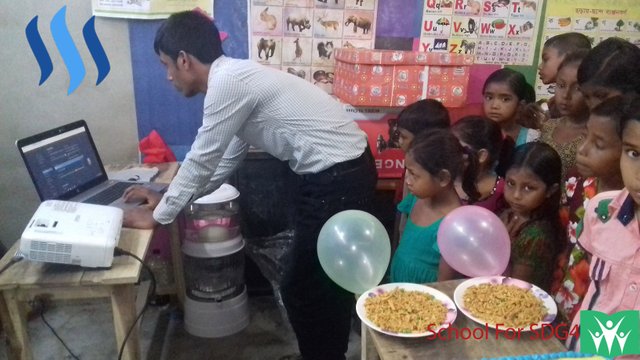 I @Azizbd was trying to connect the kids with steemians. But the laptop was not working with discordapp. I mostly use desktop but it was first time I used discordapp from school laptop. I also brought projector so kids can see with whom they are talking on the whiteboard. But it was not possible for our laptop. I was so upset as children were waiting also @velimir and @sircork was already live.
Later, I have taken quick internet package for my mobile phone and connected kids via my mobile phone. @pennsif joined with us within few minutes and we started the celebration together.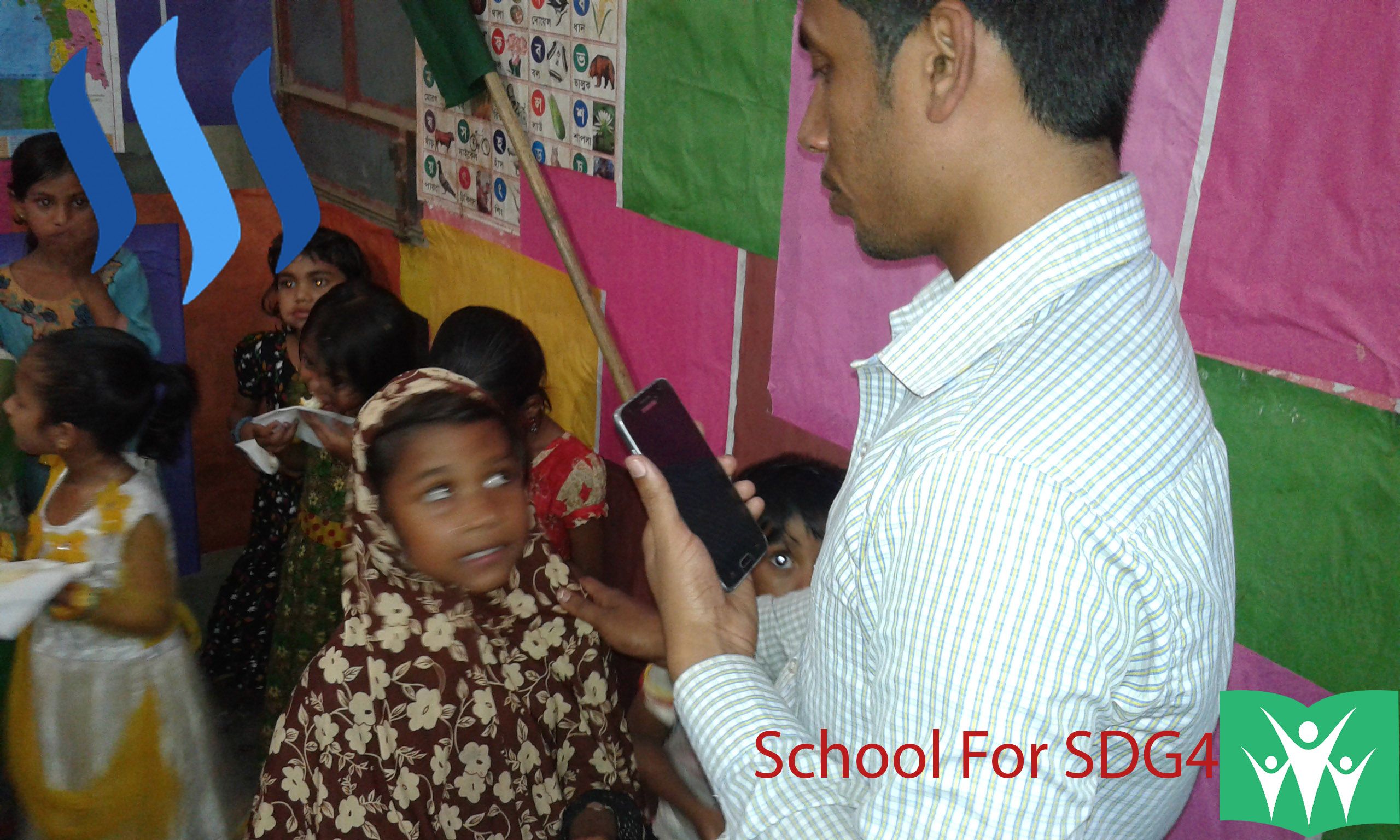 Video call with steemians. I was introducing some of the students and their difficulties to steemians and talked with Ayesha's mother who is trainee of @WomenEmpowerment. She shared her experience and desire from @womenempowerment. She wants to start a small business after training and buy own sewing machine.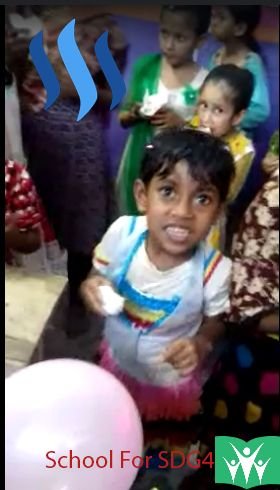 The above screenshot picture was taken by @sircork during the video call. So nice picture moment of Ayesha. Ayesha is the daughter of the trainee who gave live video interview about her expectation and future plan after training from @WomenEmpowerment. The steemians also visited school other classrooms during the video call and watched an interview with few kids who dropped out from school at an early age.

GIF

@lindahas already made a fundraising post this week again about the birthday party. Do you want to show some love for the kids?
Charitable deeds, let's crowd-fund for kids in Bangladesh, fruits and snacks every week, nr. 37
The kindness of human shows how genuine human they are. These human are not different from your children at home. They have same blood but they need some extra support to continue education. They need motivation and see dream to change their future.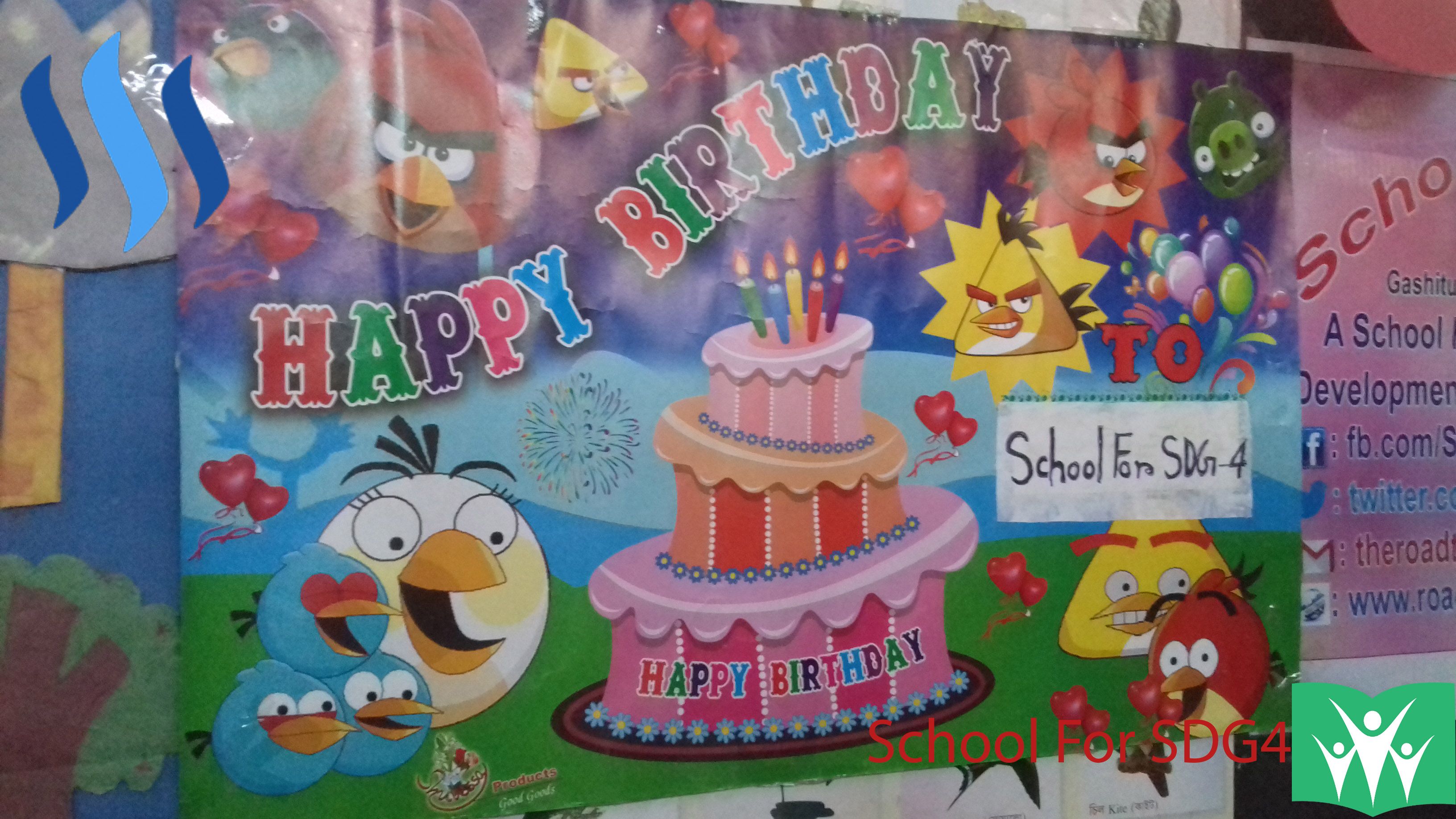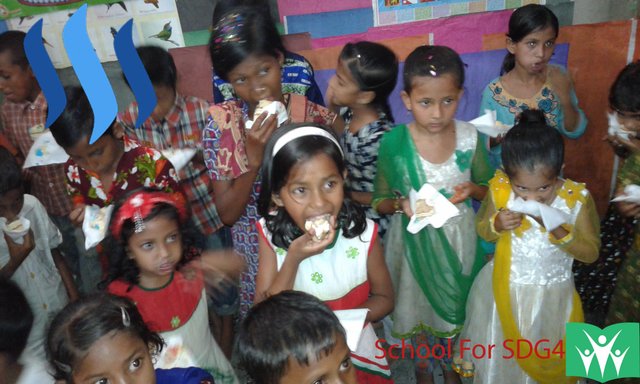 Here is the Bithday Video
Thank you very much for your great support to the kids.
Read More about me and my projects
by
@lindahas
by
@Azizbd
by
@Azizbd
by
@Azizbd
by
@Azizbd
by
@Azizbd
by
@Azizbd
by
@SchoolForSDG4
by
@Azizbd
Please contact me @Azizbd for any information https://steemit.chat/direct/azizbd .
School For SDG4
A School For Social and Educational Development of Underprivileged Children
---
---

---