STEEM Geek Podcast Episode #70 - Topic Sundays | God of War Review and Discussion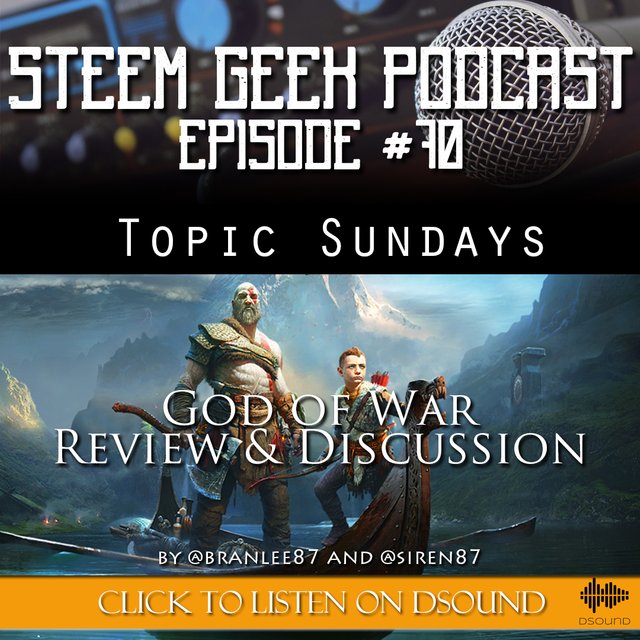 ---
Hey guys!
​@siren87 and I just finished the latest God of War game this week and man, oh man, do we have a lot to discuss in this episode.
It was a very different game in terms of mechanics and gameplay but yet very familiar at the same time. This game felt very much like it had progressed and matured from the previous ones just like the gamers that grew up following Kratos' story.
In this episode, we review and discuss EVERYTHING about the game.From the battle mechanics down to the storyline and character development.
Hope you guys enjoy this one!
Thanks for listening!
---
Want to start your own podcast show like us?
Or maybe you're a music producer and create your own sick remixes?
Start uploading your awesome content on @dsound for free and join the @dsound community on discord today!
---
Soundcloud Link
---
STEEM Geek Podcast
---

---
@branlee87 SUCKS at
---
BranLee Vlogs!
---
Movie Reviews by @branlee87
---
► Listen on DSound
► Listen from source (IPFS)