You are viewing a single comment's thread from:
RE: 25 Reasons Steem Will Replace Bitcoin as #1 Cryptocurrency by 2021!
I have resteemed Jerry's blog to my 1865 followers (only the 3rd blog I ever resteemed) because I want to promote the transparency of this debate.
Readers first take the time to dig into the serious flaws of Steem which can't ever be improved. These flaws were premeditated by Dan Larimer et al. The reasons the (probably fatal) flaws can't ever be improved are explained at the linked comments and in the proof/prediction I made in 2016. The whitepaper of Steem even admits that the "proof-of-brain" reward system depends on being able fool most of the users into doing more effort than they will be equitably rewarded. This psychological deception is quite clever and effective at fooling newbies and n00bs.
It is very important to understand that the cartels and whales generate asymmetrically, disproportionately more rewards than their share of the SP stake that they hold. So not only do they get outsized rewards, but they get more than their outsized share. This concept seems to fly right over the head of the community-at-large. It is much worse than capitalism and should not be conflated with free markets. It is a by-design power vacuum induced monopoly.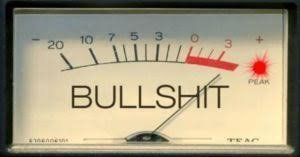 @jerrybanfield, I want to point out that many of your reasons are incorrect:
1‍. True value comes from how the people participating are able to collaborate […]
Which doesn't happen much on Steem because the flaws of Steem force everyone to only vote for themselves, buy votes, joining voting cartels, and employ bots, else they are losing their opportunity cost to those who do. This is a fact that is admitted by all the experts who are honest.
2‍. Seeing the number of transactions Steem processes every day […]
5‍. Within just two years, we already have nearly one million accounts as seen at https://steemdb.com/accounts […]
Most of that vaunted transaction volume and 8000 daily signups are ostensibly due to bots and sockpuppet faucet accounts created to rob the system of value for those (probably STINC) whales who control Steem.
There's probably less than 100,000 real human users of Steem. If you have proof otherwise, I want you to show it?
@‍samueldouglas wrote:
Yes, we are approaching 1,000,000 accounts. But we still only have a bit over 60,000 active per day.

[…] we don't really know how many of them are genuine human bloggers aiming to produce the kind of content that will bring people here […] there are rings of mutually-upvoting spam that involve many thousands of accounts per ring […]

Anecdotally, I've seen a large upswing in new accounts that really only exist to game the system […]
---
3‍. Smart Media Tokens on the Steem blockchain will soon provide new way for publishers to monetize their online content and community based on the model proven successful with Steem's community […]
My market analysis of the SMT concept, is that it has a dubious chance of being widely adopted but unknowns preclude me from outright asserting it will fail.
6‍. Facebook and Google both have banned advertising for cryptocurrencies which is making Steem the number one option for promoting an ICO using bid bots to promote posts to the top of the trending page […]
You haven't proven that Steem advertising for ICOs is greater than that on Bitcointalk (including signature campaigns), Coindesk, Coinmarketcap, etc, etc.
And your assumption is very likely not true. Speculators aren't here en masse writing blogs on Steem. They don't have time for that.
7‍. Instead of miners needlessly wasting huge amounts of power and computing resources competing to make new blocks as on Bitcoin, witnesses on Steem are a leap forward in the evolution of producing new blocks […]
Son wipe that consortium blockchains drivel off your chin where it has dribbled. Which continues to get worse for EOS.
9‍. Wired.com recently featured Steem in "The Social Network Doling Out Millions in Ephemeral Money" […]
The Corbett Report with it's 1 million Youtube viewers recently featured Steem and has allowed open source revelations.
10‍. Any new competitors to Steem must be ten times better to have a chance because Steem has first mover advantage for a blockchain with an integrated social network […]
Your overconfidence is very welcoming. I'm the one who is developing the competitor that will dethrone Steem and being 100 times better is a walk in the park at least in terms of design parameters.
While it is possible a competitor might take off, going from zero to a million users is very difficult.
I already explained that there is no way that Steem has a million users. In the 3rd year, it still has only 60,000 active users and many of them are likely sock puppets. There may be as few as 10,000 or even less real bona fide bloggers on Steem.
Note I wouldn't worry about Minds and Gab.ia ever being serious competitors. Ned also pointed this out.
12‍. https://utopian.io/ by @utopian-io and @elear enables rewards for open source contributions especially on GitHub which finally allows developers building valuable projects without a built in monetization method to fund projects.
This project can't get the upvote button in front of the users because it has no control over the Github user interface. So it will not integrate seamlessly and thus not attain the ease-of-use and economies-of-scale/critical mass of usership to cross the chasm to adoption.
13‍. @dsound by @prc empowers musicians, podcasters, comedians, and any artist working in audio files to upload to the Steem blockchain and earn rewards without needing advertisers, publishers, or a record label at https://dsound.audio/
Ditto. Insufficient critical mass of economies-of-scale in terms of getting upvote buttons in front of users who've signed up for Steem, especially since signing up for Steem for free has become nearly impossible because allegedly STINC is reserving/allowing the faucet for (it's own?) bots and sockpuppets.
15‍. https://fundition.io by @futureshock is the world's first decentralized crowdfunding platform using the Steem blockchain to eliminate the middleman dividing founders from backers empowering a totally free way to support projects.
There were many such platforms created before but they all failed because of the same critical mass issue. Crowdfunding relies on being able to attract 1 out of every 10 million people on the planet to your campaign. If each of those 1-in-a-10-million happens to not be a user of Steem, your campaign dies. Who ever created that project is a marketing dunce.
17‍. YouTube and Facebook Are Losing Creators to Blockchain-Powered Rivals as explained in this post from bloomberg.com published on April 10, 2018 at https://www.bloomberg.com/news/articles/2018-04-10/youtube-and-facebook-are-losing-creators-to-blockchain-powered-rivals
Where's the data supporting this FUD? Obviously a few creators come and go for various reasons, but there's no mass exodus yet to blockchain-based social media. We're still a tiny, itsy-bitsy fringe.
18‍. Investors delegating to voting bots are earning returns several times higher than masternodes making buying Steem and powering it up an ideal long term investment where the principle consistently increases and payouts are available every day without touching the principle!
So you originate from the original master scam of Dash masternodes to this newer Steem scam? Interesting.
This and money laundering are two sources of incoming investment and liquidity that can keep Steem afloat in the short-term. The money laundering prison sentences are rather severe and I wonder how many users of Steem have thought about whether they're incriminating themselves by using Steem?
That is the model STINC is ostensibly counting on where they can continue to cash out while allegedly generating more SP for themselves via the faucet and sockpuppets.
But the problem is that if a replacement for Steem comes along with an even more lucrative investment model and one that is not flawed such that the flaws of Steem are exposed by the relative comparison, there could be a mass and rapidly accelerating exodus coupled with the replacement quickly adding more new real human users than Steem ever had. Then it could possibly cause some of those investors to be stuck powered up for 13 weeks while Steem is crashing.
22‍. Anyone can see the transactions for any account on Steem providing complete transparency and accountability to anyone in the world […]
There's not complete transparency without verified identities, because we don't know whom is operating the (allegedly up to 8000 per day) new sock puppet signups.
25‍. With new blocks every three seconds and no transaction fees, we can see why Steem already has the most transactions of any blockchain and is prepared for mass adoption […]
The lack of a transaction fee allegedly incentivizes massive sock puppet and bot voting/comment spam ostensibly as a means of gaming the reward system as explained in the linked comments I already provided.
The ostensibly 8000 new sock puppet accounts per day is not a sign of mass adoption. It is sign of a highly flawed design where everyone is incentivized to defect and extract value in a Ponzi scheme that relies on new investors coming in to grab their share of the Ponzi rewards.
---
You shouldn't be offended by my frank post, since you're apparently taking full advantage of the flawed design of Steem which I admit you can and should do because the broken design isn't your fault and not doing so would allow others to "steal" your opportunity cost. And you're allegedly doing your job as an elected witness to promote Steem. Ahem. Cough. Ummm. IOW, Steem's vaunted "proof-of-brain" reward design is a Prisoner's Dilemma that can never be equitable.
I'm really curious as to how you manage to act so sincere in your video. And I see also one of your "self-help" books on your personal website extol Christian-like virtues of helping other humans. Is it that you're too ignorant about the technology to understand the flaws of Steem? Or are you capable of somehow rationalizing to yourself that your ethics are pure? Or are you just an expert actor and con man? Btw, I couldn't watch your video beyond the first 30 seconds or so, because of your rambling and sensationalized style of presentation. Get directly to the point man with well reasoned elocution.
EDIT: please note my comment reply to @‍prameshtyagi for some clarification of my viewpoints.
Disclaimer: I'm developing a competitor to Steem, so I have a confirmation bias and vested interest to find flaws in Steem. But I also write this to encourage people to sustain their idealistic hope.