Der Ursprung der Gang of Steemians liegt in einem Post von @Malumaa namens "Steemianer - Wer seid ihr?!?". Malumaa beschriebt Steemianer, deren Aussehen nicht bekannt war, auf ihre fantasievolle Art und Weise. Es entstand eine Fantasiewelt, die seitdem unaufhaltsam von vielen Steemianer weiter gesponnen wird.
Malumaa hat sich im Steem als nicht so scheu herausgestellt. Sie hat bereits mehrmals Fotos von sich und ihren Liebsten gepostet. Das mag vielleicht auch ein Grund sein, wieso es bis heute noch keine "Gang of Steemians"-Beschreibung von Malumaa gab. Sie wurde folglich von uns dazu verdammt, der Geschichte als Autorin beizuwohnen, ohne selber eine Heldenrolle einnehmen zu dürfen. Ihrer eigenen Aussage nach, wäre ihr das auch nicht so wichtig gewesen. Malumaa's Entscheidung in Ehren ...


Der Orden der vier Elemente
In grauer Vorzeit gab es den magischen Orden der vier Elemente. Seine Mitglieder erlernten über Jahrzehnte hinweg, die Beherrschung der Elemente Erde, Luft, Feuer und Heiterwasser. Diese Fähigkeiten nutzten sie dann, um die Welt nach ihrer Vorstellung zu formen.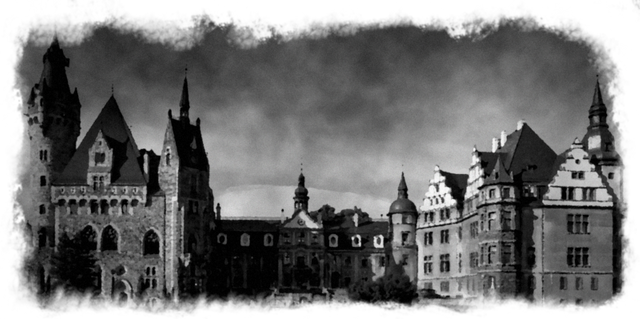 Orden der vier Elemente
Mit den Jahrhunderten wurden sie immer leichtsinniger in der Anwendung ihrer Fähigkeiten. Sie beachteten die Regeln des Gleichgewichts der Natur nicht mehr oder ließen ihre Elemente unbewacht irgendwo rumliegen. So geschah es, dass einst der Elementarmagier Grundiwald Brummelbart sein verzaubertes Glas mit Heiterwasser bei einer der berühmtberüchtigten Ordensparties auf dem Ofensims vergass. Zu späterer Stunde, beschwerten sich einige Gäste über die Kälte, die Bruder Gnarf Pusteblatt mit seinem Wind hereinbrachte. Ordensschwester Grillinde Brutzela nahm sich dem Problem an, und entzündete ein magisches Feuer und legte es im Ofen ab.
Die Party lief hervorragend. Von Heiterkeit übermannt, leerte sich nach und nach der Partyraum. Das Feuer erwärmte jedoch weiterhin unser Heiterwasser auf dem Sims. Als es dem Wasser zu warm wurde, entschied es sich, sich zu verduften. Stunden später war das Glas verlassen und in der Mitte des Raumes schwebte eine kleine Heiterwolke.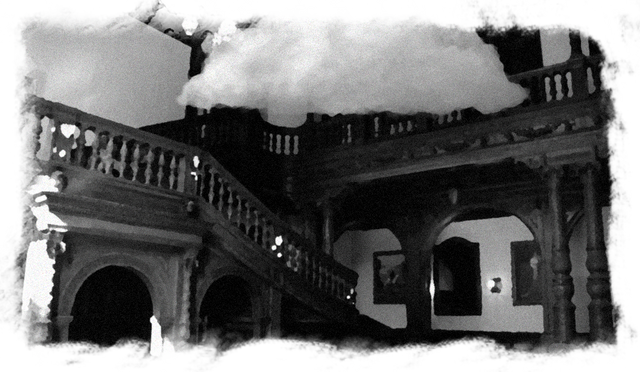 Die erste Heiterwolke (Partyraum des Ordens der vier Elemente)
Der Orden der vier Elemente versuchte die neue Form der Heiterkeit zu erforschen und in dem rigiden System der vier Elemente einzuordnen. Doch die Wolke dachte nicht daran. Sie war störrisch und aggressiv. Sie fühlte sich von Brummelbart vernachlässigt und warf Grillinde sogar versuchten Mord vor. Wenn sich Ordensmitglieder ihr nähern wollten, verteidigte sie sich mit Blitzen.
Es entbrannte sogar eine Grundsatzdiskussion unter den Ordensmitglieder. Einige waren der Meinung, es handele sich bei der Wolke um ein neues Element und der Orden müsste zukünftig "Orden der fünf Elemente" heißen. Andere wiederum sahen in der Wolke nur einen anderen Aggregatszustand und bestanden auf den Verweis der Wolke aus dem Orden. Schlussendlich entschied sich der Orden einstimmig für den Verweis der Wolke. Nicht wegen Aggregatszuständen oder der Anzahl der Elemente. Sondern ganz einfach nur wegen der Tatsache, dass man endlich wieder im Partyraum feiern wollte, und die Wolke diesen Raum seit ihrer Entstehung als ihr Territorium verteidigte.
Neue Freunde
Einsam zog die Wolke durch den Steemwald. Sie mied nach Möglichkeit jegliche Lebensform. Meist fiel sie ja eh nicht als Lebensform auf. Und wenn sich eine Bedrohung näherte, weinte sie. Denn ihr fiel auf, dass alle erdgebundenen Lebewesen wegliefen, wenn sie zu weinen anfing.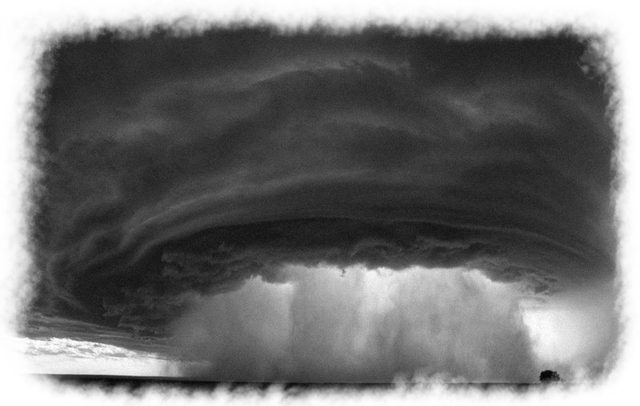 Weinende Heiterwolke
Bei ihrem Streifzug durch die Hochebene des Windgestirns sah sie ein kleines Menschenkind im Wald. Dieses lag zwischen Blümchen und freute sich des Lebens. Doch damit nicht genug. Die Blümchen freuten sich ebenfalls darauf, dass das Menschenwesen sich zu ihnen gesellte. Sie schienen Eins zu sein. Abgestorbene Äste erwachten wieder zum Leben. Verblühte Blumen erstrahlten wieder in voller Pracht und die Vögel zwitscherten die "Freude an die Ode".
Die Wolke näherte sich ihr langsam, in der Hoffnung, als Wolke nicht aufzufallen. Doch dem war nicht so. Das kleine Mädchen grüsste sie freundlich. Erschrocken entfleuchte ihr ein Wölkchen. Die Kleine stellte sich als @Malumaa vor und lud die Wolke dazu ein, sich zu ihr zu gesellen und das Leben zu genießen. Misstrauisch ließ sich die Wolke über Malumaa nieder.
Mit den Jahren wurden die Wolke und Malumaa unzertrennliche Freunde. Malumaa versprach ihrer Wolke, sie niemals zu verlassen und sie keiner unnötigen Gefahr auszusetzen. Im Gegenzug verteidigte Wölkchen Malumaa bei Gefahr, spendete ihr Schatten an fiesen Sommertagen und trug sie sogar über unpassierbare Pfade.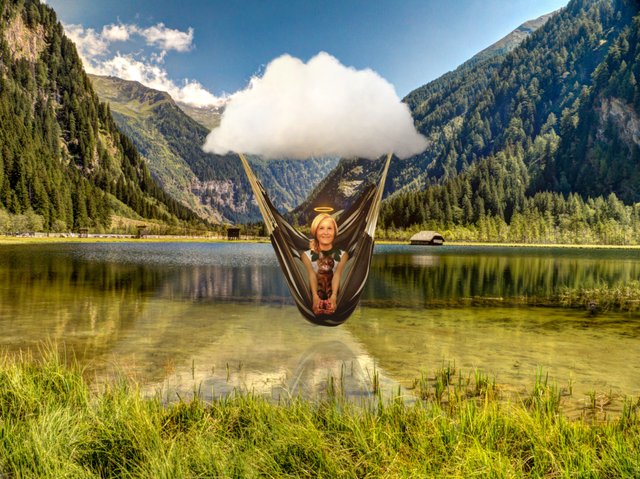 Heiterwolke trägt Malumaa und @Balte Tiger
Der Orden der Wolkenreiter
Obwohl Malumaa und Wölkchen unzertrennlich waren, litt Wölkchen an Einsamkeit. Das lag daran, dass Wölkchen das einzige Exemplar seiner Art war. Um Abhilfe zu schaffen, gründete Malumaa den "Orden der Wolkenreiter".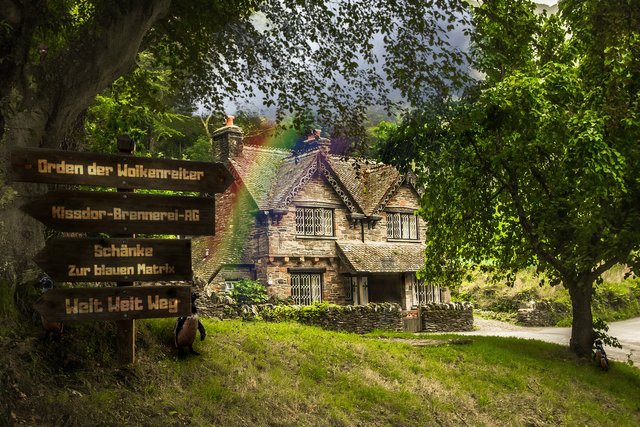 Orden der Wolkenreiter
Die Mitglieder des Ordens der Wolkenreiter dienten einzig und alleine der ersten Heiterwolke. Ihre Aufgabe war die Erschaffung neuer Heiterwolken und die Beendigung ihrer Einsamkeit. Eine Anfrage auf Kooperation mit dem Orden der vier Elemente wurde mit den Worten: "Wir bedauern Sie darüber zu informieren, dass der Support zu ihrem Aggregatszustand beendet wurde" beantwortet.
Die Gang of Steemians
Die "Gang of Steemians", die mittlerweile berüchtigste Heldentruppe des Steemwaldes, wurde von Malumaa und ihrer Heiterwolke in @MarkusMichael 's Schänke "Zur blauen Matrix" gegründet.
Malumaa begegnete immer häufiger böswilligen Kreaturen im Steemwald, die mit ihren unbedarften Handlungen das Leben anderer Steemianer bedrohten und den Steemwald schädigten. Offensichtlich schienen diese Kreaturen ein Ziel zu verfolgen, da sie koordiniert handelten. Es erhärtete sich der Verdacht, eine dunkle Macht wolle sich dem Steemwald bemächtigen und nutzte dafür alle niedere Kreaturen, die bereit waren sich ihr anzuschliessen.
Oftmals hörte Malumaa von ungewöhnlichen Gentlewomen und Gentlemen des Steemwaldes. Malumaa lud sie zu einem Fass Heiterwasser in die blaue Matrix ein. Sie unterbreitete ihr Angebot, sich für den Kampf gegen das Böse zusammenzuschliessen. Drei Fässer später waren schlussendlich alle von der Idee begeistert und man besiegelte den Bund mit einem weiteren Fass. Sogar MarkusMichael zog seinen Kopf aus der Matrix um mit anzustossen.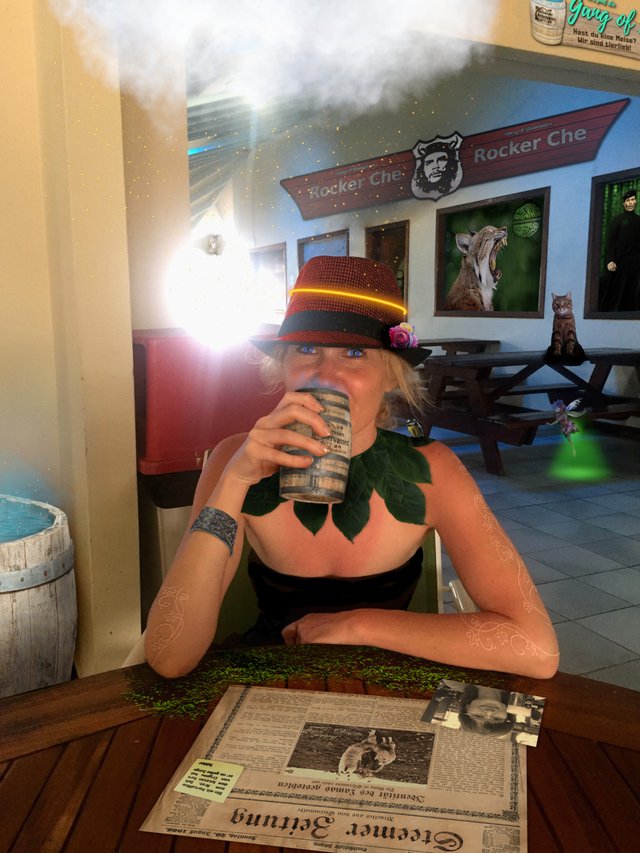 Malumaa in der Schänke "Die blaue Matrix" (Zoomen ist Pflicht)
Hilfsbereitschaft
Malumaa ist die gute Seele der Gang. Immer hilfsbereit, hat sie schon häufig der Gang aus der Patsche geholfen. @Meins0815 hat ihr deswegen schon einen Heiligenschein an die Aura gelötet. Als dementsprechend hilfsbereit hat sich auch ihre Wolke herausgestellt. Bei Malumaa's wöchentlichem Besuch bei @Kissi, hilft Wölkchen @Taldor die nicht versiegelten Fässer ins Lager zu transportieren. (Es wurde schon vermutet, dass die Wolke nur deswegen so bereitwillig die Fässer transportiert, weil die frischen Heiterdämpfe in die Wolke aufsteigen)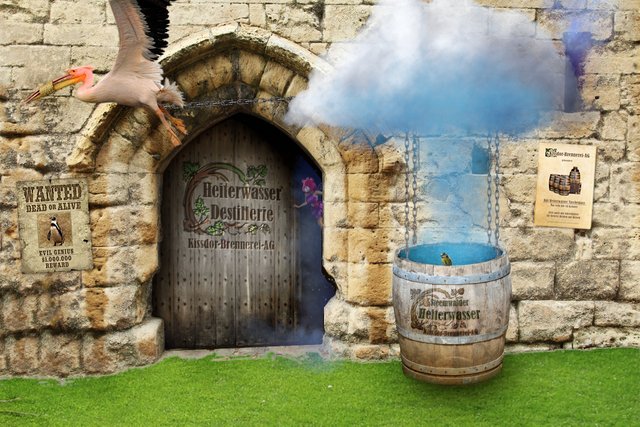 Heiterwassertransport
Info für Tierschützer
Dem der rumheulen wollte, weil man dem Vogel den Schnabel ungerechtfertigt abgebunden hat, sei gesagt, es gibt gute Gründe. Einst ist einer der Vögel wegen Erschöpfung ins Trudeln gekommen und anschließend ins Fass gefallen. Um zu überleben, hat der hässliche Adler das Fass leer gesoffen.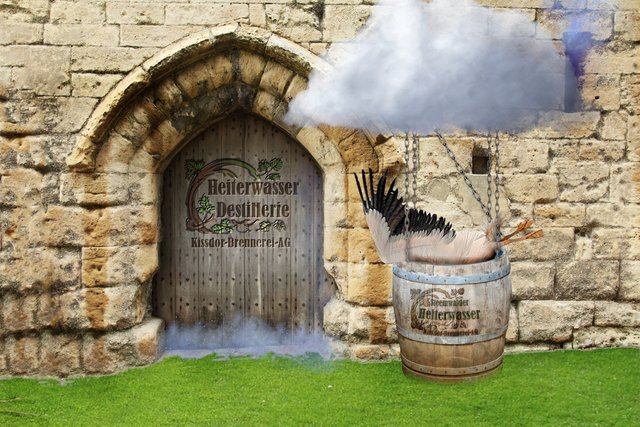 Heiterwassertransportunfall
Jahre danach, hatte er sich immer noch nicht von der konsumierten Heiterkeit erholt. Er kaufte sich eine hässliche Lederjacke und trillerte den ganzen Tag das selbe Lied mit dem Titel "I've been looking for freedom". Und das nun schon seit fast 30 Jahren.

Daher entschied man, den Schnabel abzubinden. So kann ein Vogel bei Erschöpfung das Fass nicht wieder leer saufen. Besser ein toter Vogel, als einer, der uns 30 Jahre lang das selbe Lied um die Ohren haut.
Willkommen in der Gang
Wolkenreiterin, wir begrüssen dich im Bunde der heiteren Helden. Triff uns im Steemwald.
Für jene, die sich Fragen, was Malumaa mit Wolke zu tun hat, der lese sich das hier durch https://de.wikipedia.org/wiki/Anmutung#Maluma_und_Takete. Dieser Artikel ist eine Entdeckung von "Heisser Biene".
Für jene, die sich Fragen, was Malumaa in der blauen Matrix trinkt, gibts folgenden Post: https://steemit.com/deutsch/@getdigital/gang-of-steemians-das-taschenfass
Unser erster steemianischer Bösewicht hat sich freiwillig gemeldet. @viktorderbear wird unsere Nemesis. Wir freuen uns auf deine Mitgliedschaft und werden dich wohlwollend bekämpfen ;-)

---
Inhaltsverzeichnis
---