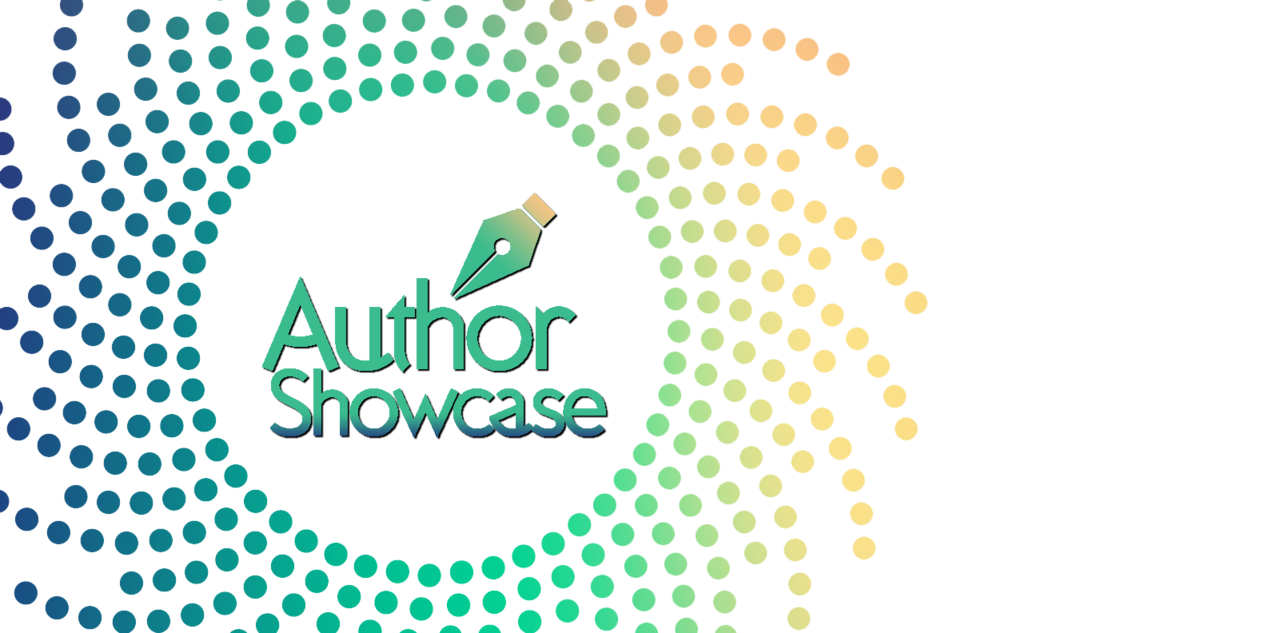 Introduction:
When I began compiling today's Author Showcase I didn't intend to have two Open Mic posts and two food posts. After some non-responses to my invites, that is how it wound up though. So tonight we will take you on a great night out on the town. We will begin with some music, follow it with a great dinner, head off for a hot-air balloon excursion that will take you to our next concert venue, some dessert, and then wrap up the night with some micro-theater. So strap in for a fun-filled adventure.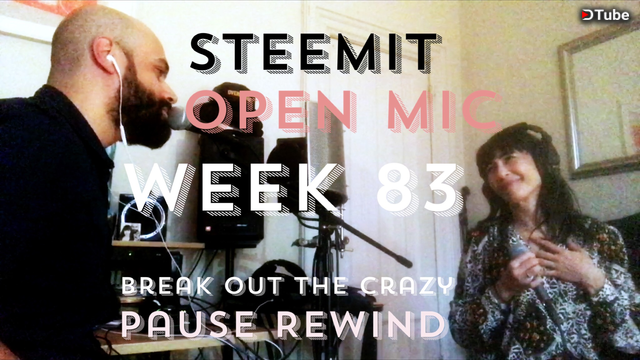 Image used with the permissions of @breakoutthecrazy
Our first stop for the night, a great headlining musical act @breakoutthecrazy.
Some of you will remember Chris & Katya from a few weeks ago when they were first featured here in the Author Showcase. Since then they have solidified @breakoutthecrazy 's place atop the Open Mic weekly rankings. They have won both first and second place prizes in the competition since their first appearance.
This time around they bring us this catchy little tune, Pause Rewind which will also the title of their next EP due out soon.
Thank you very much! We are honored to have @curie show us love once again. It is a very pleasant surprise! We are excited to share this song since it will be the title track of our upcoming EP release. We will continue to share our original songs especially now that they continue to be received so warmly! - Chris & Katya - Break Out The Crazy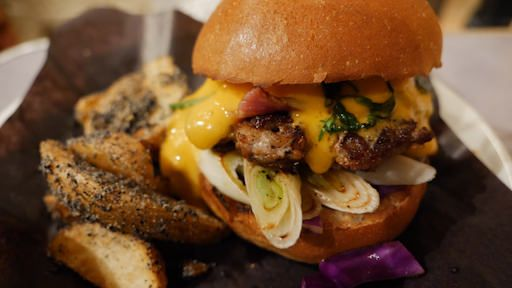 Image used with the permissions of @straightupeats
Next up we head over to J.S. Burger Cafe in Osaka, Japan to try out a couple unique local versions of a classic burger.
On his trip to J.S. Burger Cafe, Ken tries out the exclusive Westside Dip Burger and the Sukiyaki Bacon Cheeseburger. In his videos Ken will take you all over Japan to try out some of the local cuisine, and much more. I loved watching his reactions to the Sukiyaki Burger, they were priceless, and made me really want to try this burger.
The production vale of not only the video, but the photos and post itself are above and beyond most here on the blockchain. This show could easily be featured on TV or in its own official web series somewhere. Stay tuned to @straightupeats blog page for more great excursions around Japan.
Japan really does step up the burger game in a lot of ways. Part of the reason why I love living here! The furniture portion of the store didn't have much and was super tiny, to be honest. The standout was definitely the Frenchie speaker though. That thing was massive, about 3 feet tall! - @straightupeats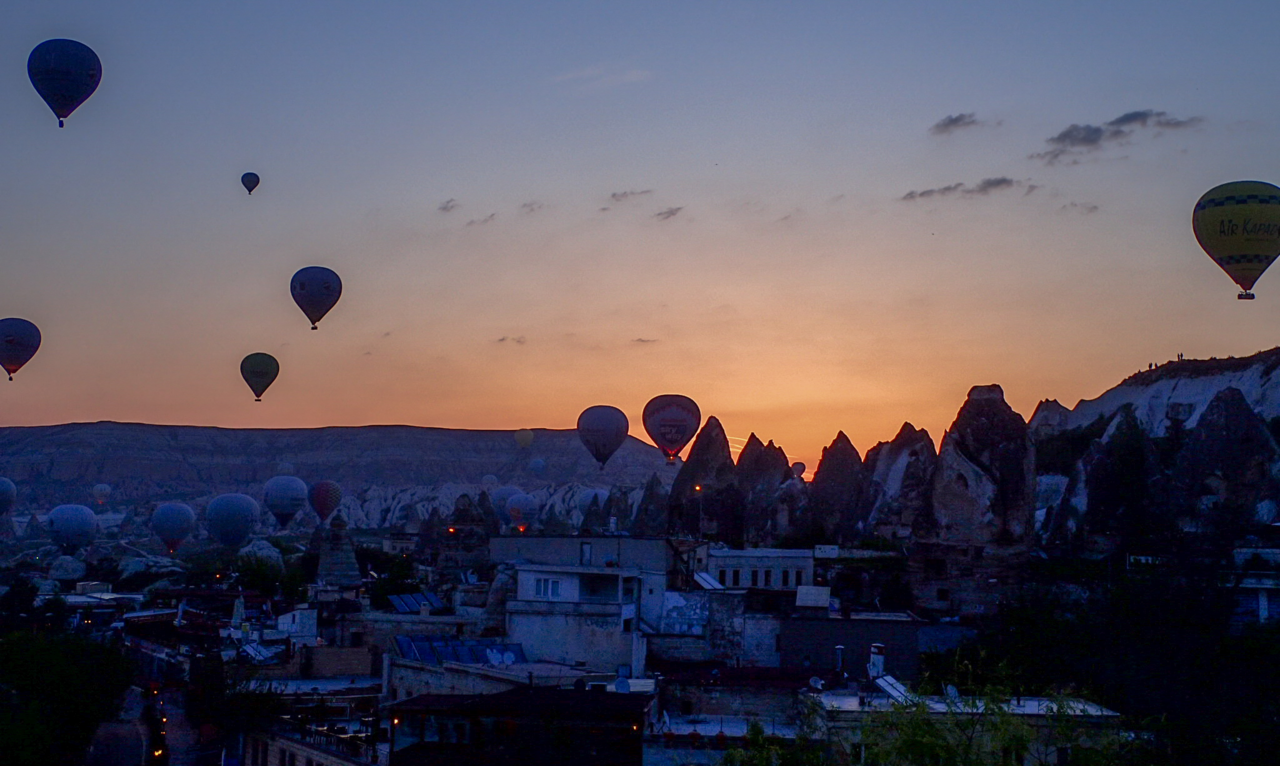 Image used with the permissions of @jessbear
After dinner we head out to a gem of central Turkey - Capadoccia home to sunrise hot-air balloon rides and some extremely unique rock formations. Many of the rock formations were born from volcanic eruptions. They have since been hollowed out in areas to create things like housing, and churches.
Even after seeing so many photos of Capadoccia, arriving here left me with my mouth hanging wide open! It's stunning and the landscape is just unique, even in the evenings, when many caves in town are lit up from the inside and it's just out of this world! - @jessbear
Some of the views that @jessbear manages to capture while visiting Capadoccia are simply breathtaking while others are just so unique due to the rock formations. Follow @jessbear to see where they will be traveling to next. Will it be Japan, the Philippines, Malaysia, or somewhere even more exotic?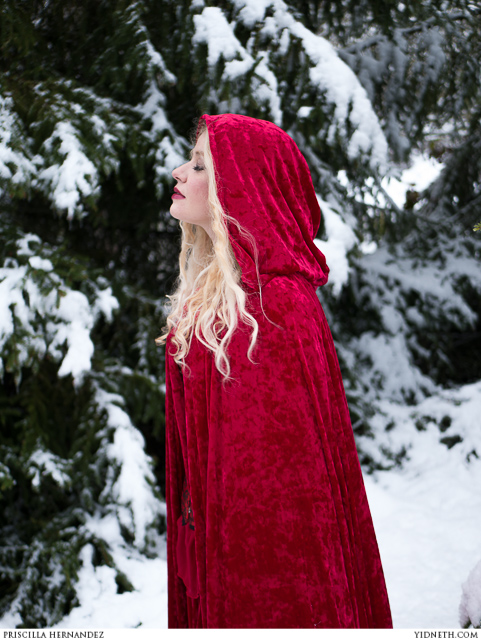 Image used with the permissions of @yidneth
Breaking News: I just learned while writing this Author Showcase that @yidneth has actually taken first place in this week's Open Mic! Help us in wishing her a big congratulations. Also, our previous Open Mic from @breakoutthecrazy took second place this week, congratulations to them as well.
Priscilla Hernandez (aka. yidneth) Ethereal fantasy composer, singer-songwriter and fantasy illustrator from Spain. Half way spectral and fantasy my work is inspired by my early love for fairy and ghost tales, fantasy and my experiences with sleep paralysis and lucid dreaming. I weave my magic in the realms of twilight. Official site: http://yidneth.com/
For those of you who do not already know @yidneth let me tell you she is a most amazingly and talented woman. She excels in music, as well as her photography, and art. To make it easier to express how incredible she is allowe me to share a post that she calls one of her favorites, and I am certain many of her fans/followers would agree - Music Video and Making-of "In the Mist" with my animated illustrations: Original Music, behind the scenes, from art to video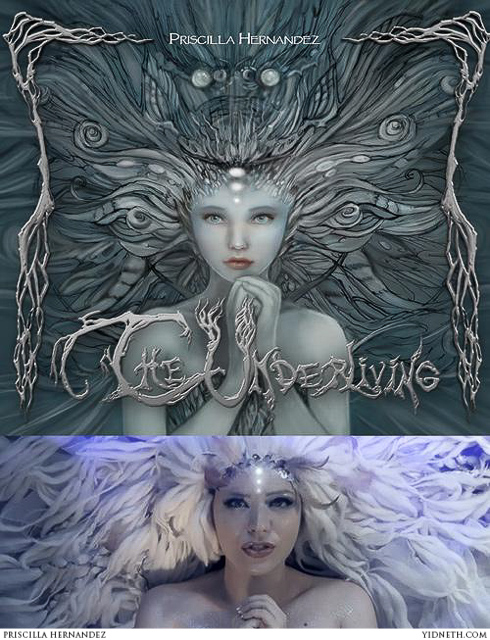 Since I was a little girl I loved reading fantasy literature and illustrated fairy and ghost tales, so I went on creating fantasy "stories" as metaphors of my own feelings. Sometimes I would write a story or a poem, then draw to illustrate them, eventually music and songs as a "soundtrack" to an imaginary movie. I loved these things as a child and my adult self remained faithful to it. I like to think I became a "storyteller" and as a grown up I have the excuse that I'm conveying it all into my art.
If you'd like to purchase some of @yidneth's music or art be sure to check out her personal site listed above for more details.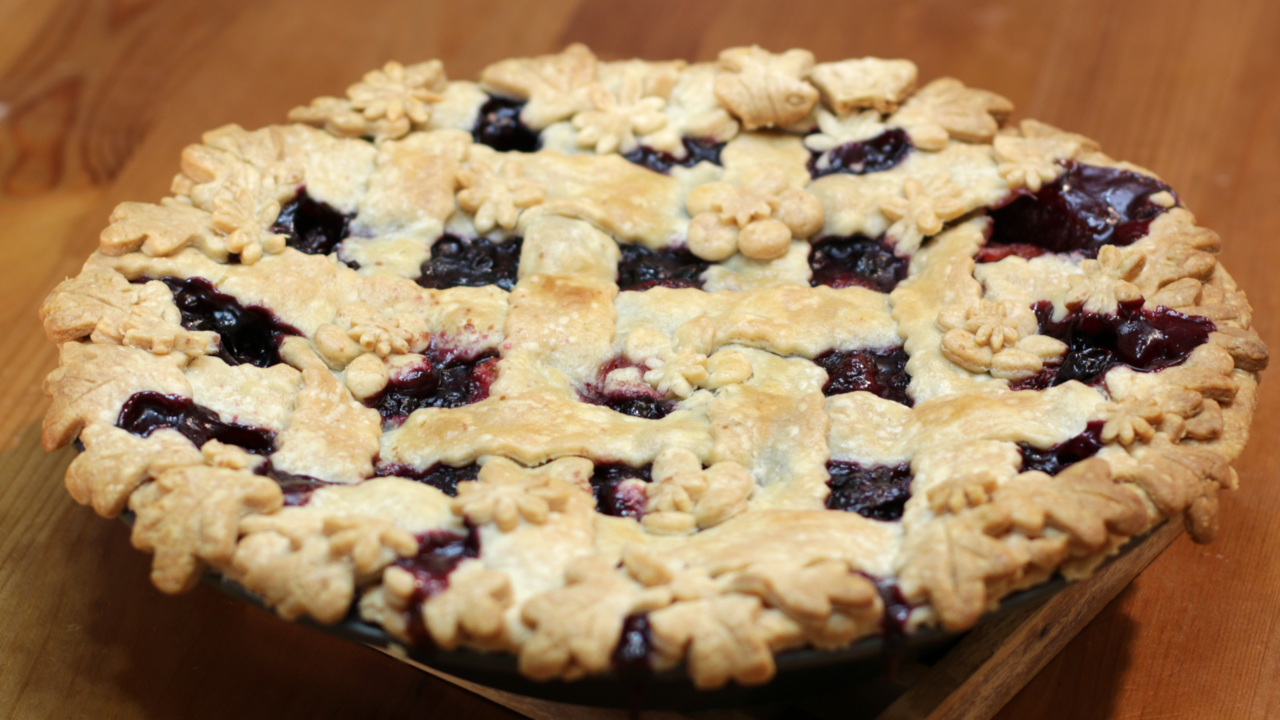 Image used with the permissions of @mrchef111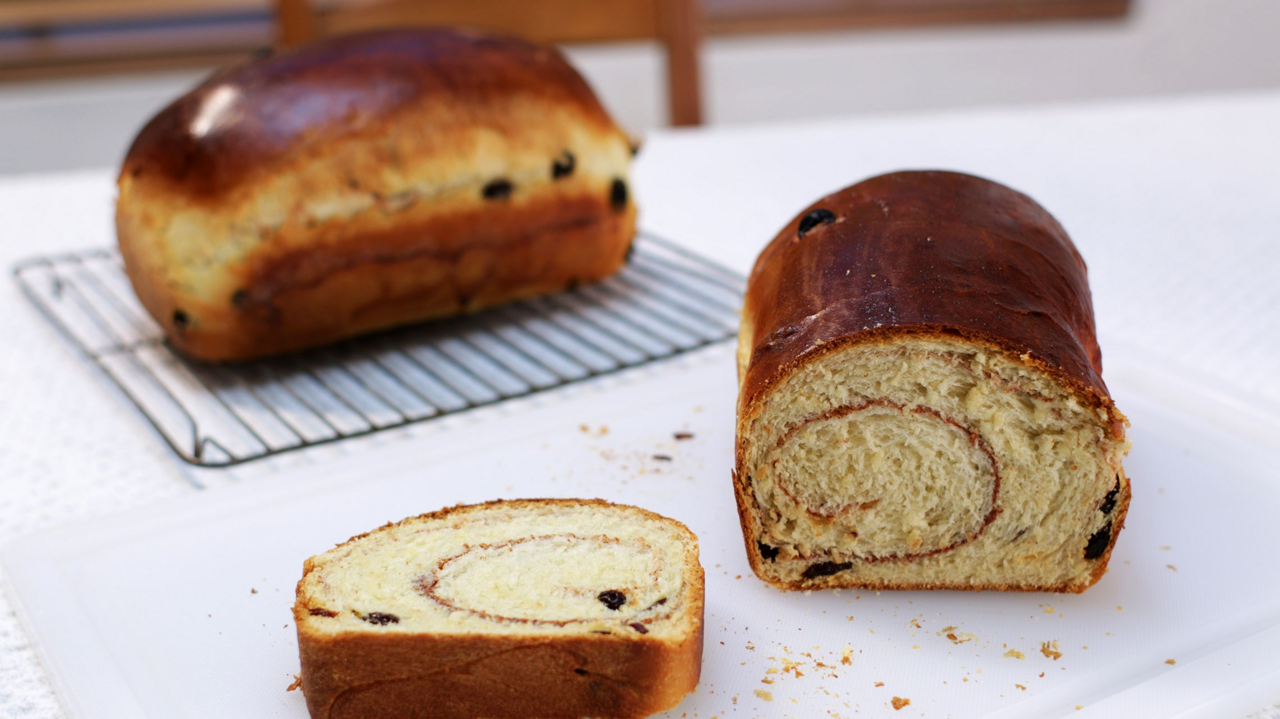 We now move onto our dessert course for the night, some Triple Berry Pie from @mrchef111(Matt) and his friend Kelly.
Hi I am Matt, Foodie, At-Home-Chef, YouTuber, and Video Producer, loving Steemit, hopefully my posts will inspire you to cook and bake more!

I like many of you, got my first taste for cooking when I was a kid. I have many fond memories cooking and baking with my mom. When I got older she would take the cinnamon raisin bread I would make and sell the loaves at her work, earning me some extra money during Christmas time. Thanks mom.
Matt just posted the recipe for his mom's Cinnamon Raisin Bread tonight, you can check it out here - Cinnamon Raisin Bread
They go through step by step and show us all how to make some delicious looking Triple Berry Pie with strawberries, blueberries, and either blackberries or raspberries with a lattice crust top. Somehow they do it all sitting down. I honestly don't think I could do any of those steps while sitting down.
Matt doesn't just produce his own great cooking show either, he recently became a published author. His book, "101 Creative Dates: ideas, tips, and personal experience from the life of a hopeless romantic" by Matt Taylor came out in February and is available on Amazon. He is currently posting each of his creative ideas on his blog page. You check out Creative Date Idea #11 here.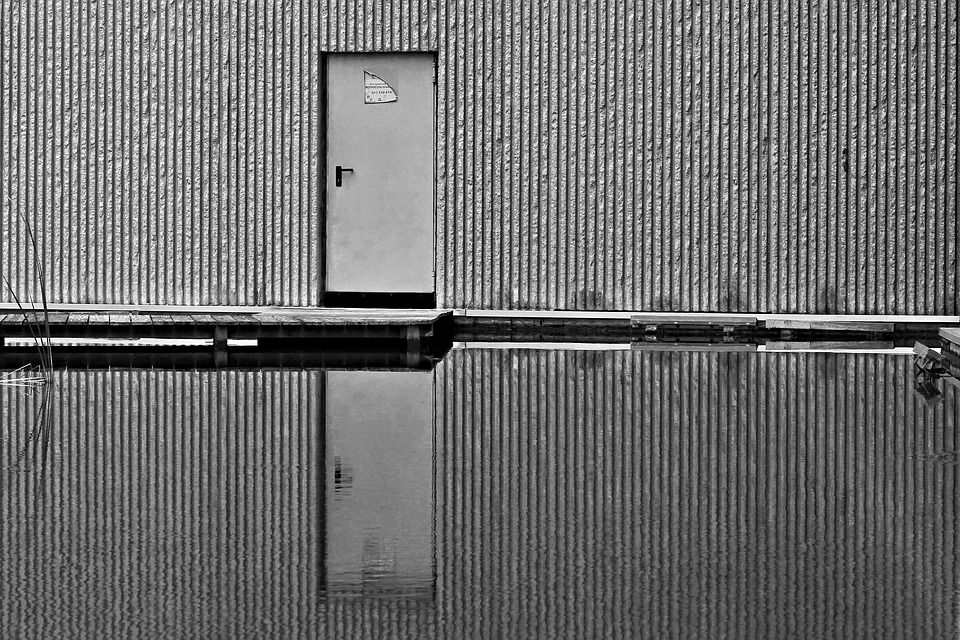 Image used with the permissions of @lazarus-wist
We now cap off our night out on the town with a stop at a theater for a micro-play titled, The Trolley Problem.
I personally do not know a lot about micro theater per se. For me I equivocate it to one of those great old radio shows or an anthology type television series. I could definitely see the micro play as an episode of The Twilight Zone. It has all the elements of one of those great half hour TV shows.
So that's it? Where's the choice in that? It's simple math.
I will leave this great story for you to discover on your own, but I will ask you - Which would you choose? Is there a correct choice?
I started writing these 'one scene' plays after getting the chance to produce for my friend's independent theatre company back in 2014. On a minuscule budget, and with limited space to perform in, the challenge was always to pack as much power and significance as we could into just a few pages of dialogue. I feel these experiences ultimately shaped my writing for the better, whether it be poetry, short fiction, or performable scripts. I'm thrilled that they have all finally found a home here on Steemit! - @lazarus-wist
Be sure to go check out @lazarus-wist page for more great fiction and poetry.

We have decided to add one #mycuriestory post to each Author Showcase.
This week's #mycuriestory comes to us from @agmoore who talks about two Curie Curators (one was a Prospective Curator at the time) coming together to make a bit of difference in her life here on the blockchain.
Thanks for sharing your story @agmoore.

This Curie Author Showcase was written by Curie Curator @randomwanderings (Gene) with input from other Curie curators and reviewers. Author permission was sought and obtained from all authors featured in this showcase. All works are the copyright of their respective authors and used with permission.