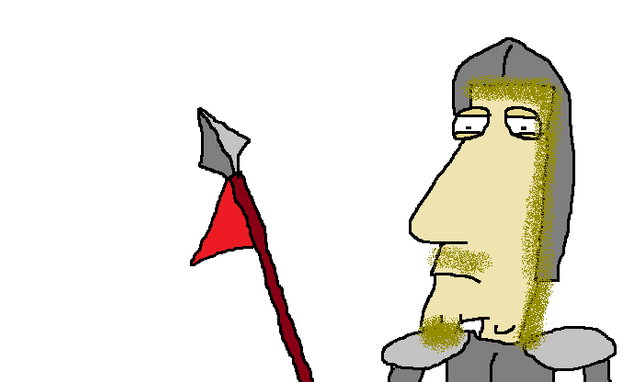 While some may view me as a bandit and others as a hero, over the past few days I've been slowly going over the events that took place regarding the username tag spamming last week and the more I think about it the more it's realized that perhaps I didn't do due diligence before launching my asshunter.js counter defenses on the user behind it.
Now, please correct me if I am wrong @skeptic (Owner of all accounts mentioned in title I believe) but what triggered your name tag spamming bit was the fact you felt you had been bullied into silence with people flagging your stuff. Of course me being the night in shining tinfoil I am didn't fully investigate the situation properly and prematurely launched a counter defense against you.
I was wrong to do so.. Not often do I like to admit my mistake but the more I think about what went on the worse I feel. Meaning that somewhere along the way I drifted askew my normal moral compass and ended up deploying scripts against someone who needed help rather than hindrance.
Please accept my sincere apology @iloveupvotes / @skeptic / @livehonest / @livemoral / @topikzmonster. After taking a step back and going through the whole situation I realize I was in the wrong to asshunter you and what you really needed what a set of ears to listen and take a closer look at your situation rather than blow you off for spamming.
Sorry dude, I acted out what I thought at the time was best for the network. I did not mean to attack your freedom of speech nor mean to make you feel unwanted. I wrongly classified you as the enemy and I apologize for that too as well. Hopefully in time you can forgive me.

How to Rectify This Situation?
Well, This may sound a but silly but if you wanted to choose an account to revive I will gladly help you with my SP. Pick your account you'd like to bring back from low rep island and comment on this post. What I will do (and encourage others to do so) is upvote on your comments until your posts can be seen again and your accounts functionality / visibility is restored.
I realize you may view this as a "too little too late" situation but this is my honest attempt at trying to help. I don't believe you are the enemy and I want to help you. Please let me man.
Turns Out He Doesn't Want Peace... Have it Your Way. :/