Subject: Cyber-Monday Specials [Block Corp | Business Office Roleplay]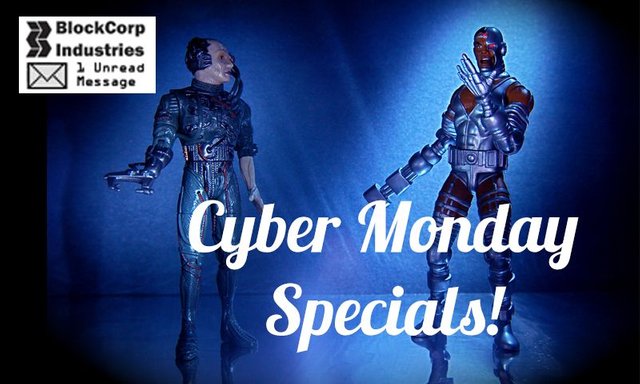 To: All Employees who took part in Cyber- Monday Specials!
From: Renee Nouveau
Subject: Cyber-Monday Specials
Welcome to your new life as a cyborg. Some of your cyber-upgrades were subtle while others of you opted for the full body switcheroo, whatever the case you are now a cyborg. As you enjoy your first day as a half-machine, half-human amalgamation please remember these helpful tips:
Your inhuman strength and agility will help you mine blocks faster and more efficiently than ever before, however you should take extra precaution around those without augmentation as they cannot quickly dodge your spinning arm blades or the flames that you can now shoot from your chosen orifice. Take care not to dismember or crush your colleges with a handshake or during an interdepartmental brawl.

Call IT if you suffer from any ill effects, or cannot control or deactivate your robotic accouterment. I cannot stress this tip enough… we don't want a repeat of last year's Cyber-Monday (affectionately and horrifically known as Red Tuesday), do we Cindy from Accounting?

If you are having regrets about upgrading, remember there is no turning back and you signed a waiver Don't take it out on HR… no one made you replace your legs with a rotating sphere because you saw the new Star Wars teaser last week and thought it looked super cool.

Your god has probably forsaken you because you have altered the sacred vessel that it created. Fear not! Block Corp Industries offers a number of company-sanctioned religions that accept the hulking monstrosity of twisted flesh and metal that you have become. Try the Technomages on Floor 🕳!

A promotion could be in store if you like keeping things safe, preforming strip searches, and eating doughnuts! That's right, the security team is looking for a few good men, women, or genderless beings. Applicants with rockets for hands and x-ray eyeball enhancements will be given first priority during the interview process! Send an email or apply in person (or whatever you call yourself anymore) in sub-sub-sub-sub-sub-basement 0

To all staff with machine components now occupying a greater percentage than your organic weak flesh body parts, please remember that you are no longer technically human. As such, you are no longer under the auspices of HR. Please direct all correspondence of maintenance to Plant Operations (even though are you are not a plant).

Live every day like it is your last! Although you have extended your life with any number of cutting-edge artificial organ replacements your squishy human brain will one day give up and you will die. Mine those blocks while you can.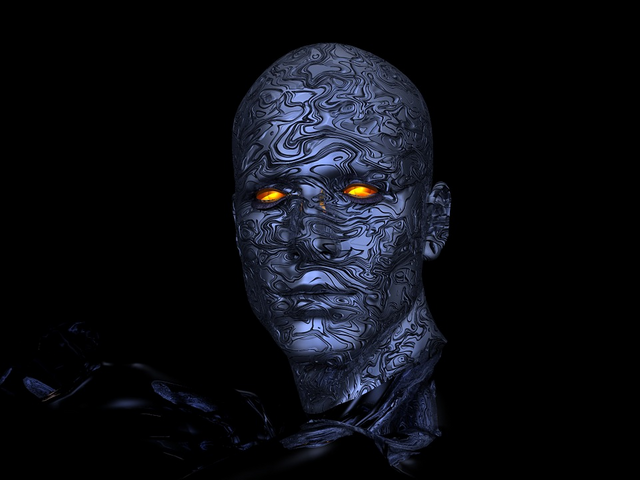 Only you can mine the future!
Sincerely,
Renee Nouveau
Public Relations for the
Secret Society Division


---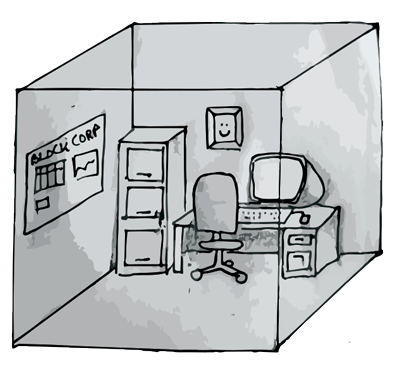 BlockCorp is a 'business roleplay' that simulates the exciting world of bureaucracy, corporate culture, and beyond! All you need is some imagination and a keyboard! Writers of any level can churn out the bland and meaningless emails that you encounter day in and day out in the office! Reply in the comments or start your own email 'chain' with the




From the Email Archives of the BlockCorp Industries Servers:

STEEMIT.COM buyout! Effective Immediately.

A Message from your New BlockCorp Industries CEO!


Excessive Force at the South Entrance





Cindy from Accounting say: "U̺̯͇͉̽̊̆̇ṕ͕̞̻̝̭̳̘͈̓̊̄͆v̝̎ͧó̭̙͉t͔͔̣̣͚̐̒̐̉̚e̥ͭ̏̽ ̭̹̻ͭ̄͛̌̓ͧͬ̾̚ͅf̼̝̫̹̯̆̀ͣ̔̅̏̿ó̞͍̃̎ͥͫr̜̈̚ ̙̣ͨ̑̇t̺̣̝̞͎̲̩͙̥̃ͩ̍̐h͍̮̻̝͙̃ͨ̽ͅe̞̬̻̹͌ͣ͑ͧͣ̀̚ ̞̪̾̊ͯͣ̊ͩd̯̅͐͊ͮ̋u̙͉̟̙̯̱̞̼͑͋̔ͭͧc̩̰̗̙͆̊k͕̪̽ͯ̊̉̌̿̓́ͅs͚̳̳̩ͥ͊̍́̃.̣̳̝̪ͨ̿̆̇ͦ͛ͮ.̦̻̥̖̮̻̱ͬ̄̑̂̂͌͂.͙̃̇̔̽͗͐ͩ̽ͅő̯̱̫̦͍̮̭̻̌ͨ̽ͦ̃ͥ̉r̫̝̲͓̈́̏́ͧ ͓̲͈͚̒͊ͣ̑ͅe̠̞͙͇ͤͅl̜̺̗͕̠̰͇͛̈ͣͭ̉̆s͇͚͐ͫë̼̯̫̹̤̚"