BitShares (BTS) is Consolidating for the NEXT MOVE UP!!

SUMMARY
**NOTE: I know there is a bit of a mayhem from the haters and the THUGS of STEEMIT like @themarkymark and @bernisanders and his gang. I however, will continue posting and help STEEMIANS profit with my analysis and WILL NOT back down. They want to silence me and if they could, destroy my blogs and UpVotes. WHY? MY popularity TAKES AWAY FROM THEIR SHARE OF THE BIG PIE THEY USED TO GET!!
TO ALL MY UPVOTERS!! Thank you! Please consider ADDING MORE STEEM POWER so as to deflect all the NONSENSE @themarkymark and his BFF @berniesanders are throwing at us! Remember, an UPVOTE WITHOUT ANY STEEM POWER has minimal impact. EVEN if you have $500 in STEEM POWER; your UPVOTE WILL MAKE A HUUUUGGGGEE DIFFEERNCE!
Here is an article that shows exactly HOW to ADD STEEM POWER:
https://steemit.com/steemit/@oaldamster/how-to-buy-steem-power-the-quick-and-easy-way**
Bitshares (BTS) has now gone up as high as $0.89; very close to tagging and retiring my $0.92 target. BTS has now generated 1,800% PROFIT since the BUY recommendation at $0.045!!! I believe my blog has performed far better than a chimp throwing darts and I disagree with others who say my evidence of performance is worse than the chimp's.
The below chart is quite attractive because it clearly messages that price is in a brief interlude of a consolidation phase. Once complete, I believe the $0.92 can easily be taken out. I've updated the Elliott Waves as well and so the wave 3 target could take us above the sub $1 range to $1.26!!! This is very exciting for those who followed my analysis since $0.045!!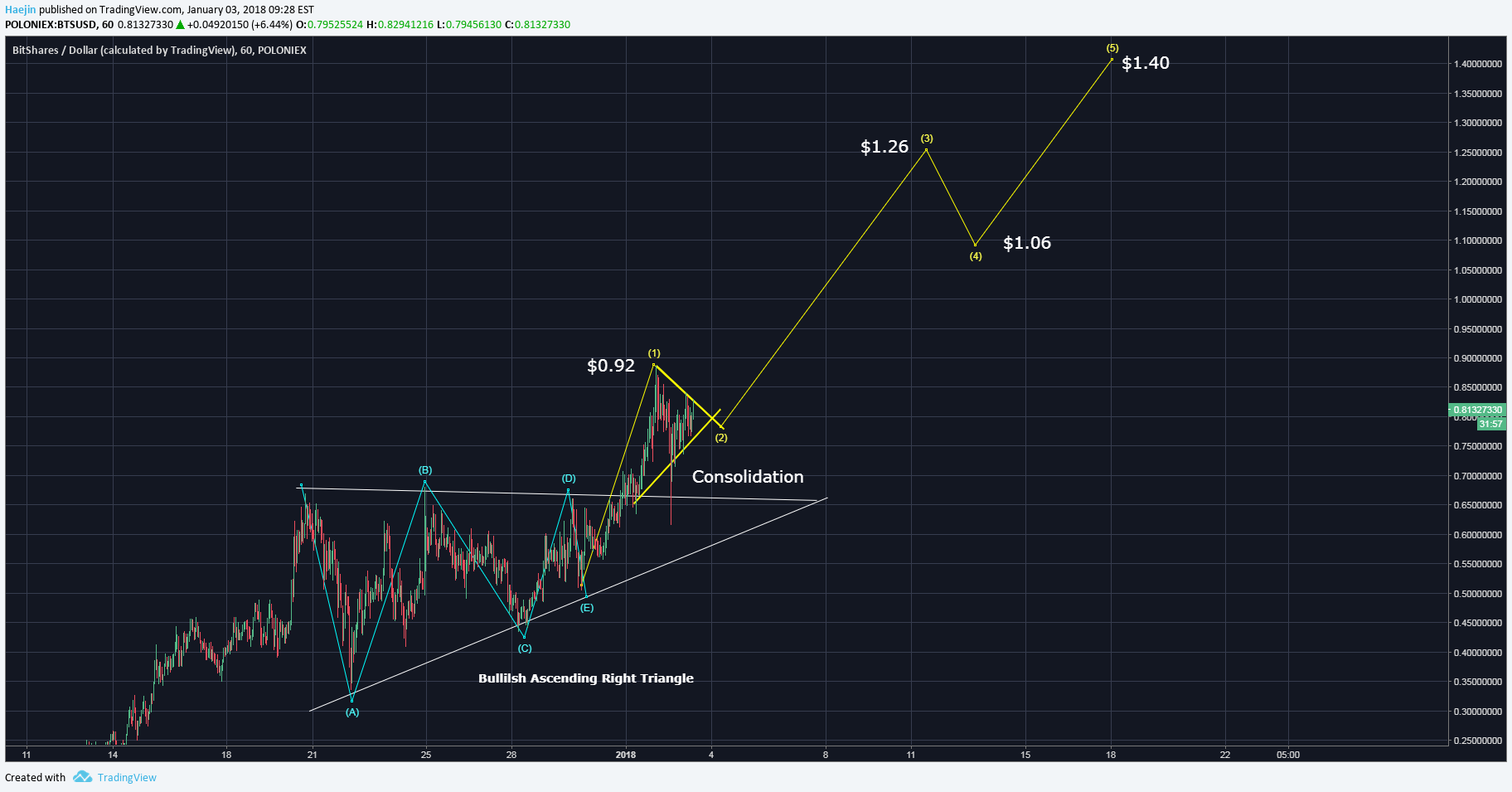 Please consider reviewing these Tutorials on:
Elliott Wave Counting Tutorial #1
Elliott Wave Counting Tutorial #2
Elliott Wave Counting Tutorial #3
Laddering and Buy/Sell Setups.
Laddering Example with EOS
Tutorial on the use of Fibonacci & Elliott Waves
These Technical Analysis Books: Elliott Wave Priniciple & Technical Analysis of Stock Trends are highly recommended
@haejin's Trading Nuggets
Essay: Is Technical Analysis a Quantum Event?
Follow me on Twitter for Real Time Alerts!!
--


If this blog post has entertained or helped you to profit, please follow, upvote, resteem and/or consider buying me a beer:
BTS Wallet - haejin1970
BTC Wallet - 1HMFpq4tC7a2acpjD45hCT4WqPNHXcqpof
ETH Wallet - 0x1Ab87962dD59BBfFe33819772C950F0B38554030
LTC Wallet - LecCNCzkt4vjVq2i3bgYiebmr9GbYo6FQf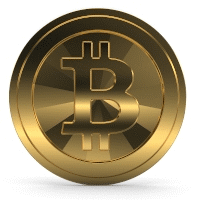 Legal Mumbo Jumbo: This is only my opinion, make of it what you wish. What does this mean? It means it's not advice nor recommendation to either buy or sell anything! It's only meant for use as informative or entertainment purposes.**