SUMMARY
HAPPY NEW YEAR!! 2018 Shall be the YEAR of ALTCOINS MAKING EXPONENTIAL ORGASMIC LUNGES TO CONTINUOUS NEW ALL TIME HIGHS!!
Bitcoin (BTC) overnight price action continues to meander along a corrective zone. NO! A crash is NOT expected as it is still being opined by other analysts. I disagree with their conclusions and much of it is because of co-mingling of price analysis with news/events. Such comingling causes a terrible contaimination that debunks the end result forecast accuracy.
The below chart shows how the price is in the midst of a minor correction. The purple wave 2 is expected to be completed perhaps today or night. However, I also notice that Altcoins continue trending upwards. This suggests that BTC and Altcoins are currently non-phasic in their short term cycles. The video contains more details on what and how this non-phasic cycle works. Overall, once the BTC correction completes, I believe that then BOTH BTC and Altcoins will move Upwards; and therefore become phasic.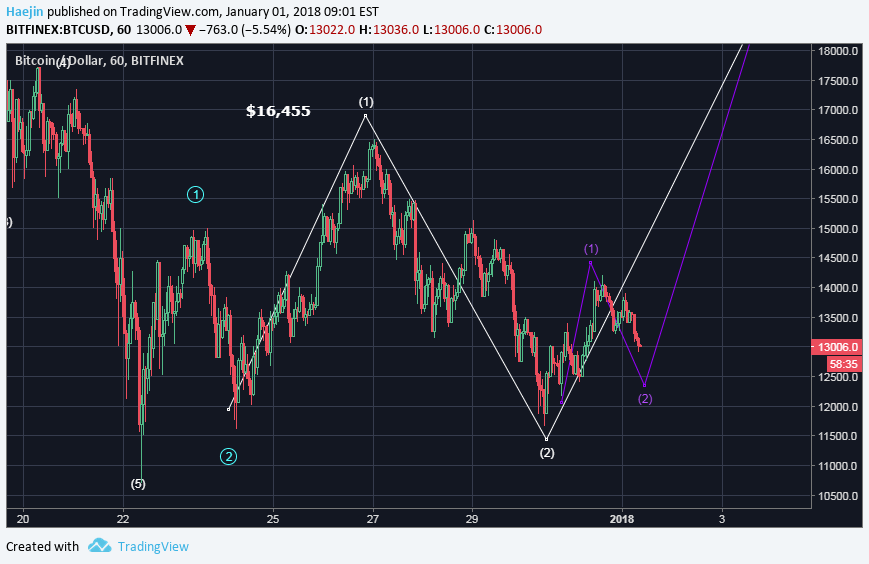 Please consider reviewing these Tutorials on:
Elliott Wave Counting Tutorial #1
Elliott Wave Counting Tutorial #2
Elliott Wave Counting Tutorial #3
Laddering and Buy/Sell Setups.
Laddering Example with EOS
Tutorial on the use of Fibonacci & Elliott Waves
These Technical Analysis Books: Elliott Wave Priniciple & Technical Analysis of Stock Trends are highly recommended
@haejin's Trading Nuggets
Essay: Is Technical Analysis a Quantum Event?
Follow me on Twitter for Real Time Alerts!!
--


If this blog post has entertained or helped you to profit, please follow, upvote, resteem and/or consider buying me a beer:
BTS Wallet - haejin1970
BTC Wallet - 1HMFpq4tC7a2acpjD45hCT4WqPNHXcqpof
ETH Wallet - 0x1Ab87962dD59BBfFe33819772C950F0B38554030
LTC Wallet - LecCNCzkt4vjVq2i3bgYiebmr9GbYo6FQf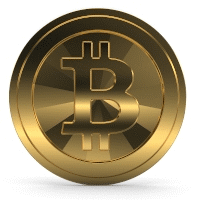 Legal Mumbo Jumbo: This is only my opinion, make of it what you wish. What does this mean? It means it's not advice nor recommendation to either buy or sell anything! It's only meant for use as informative or entertainment purposes.**