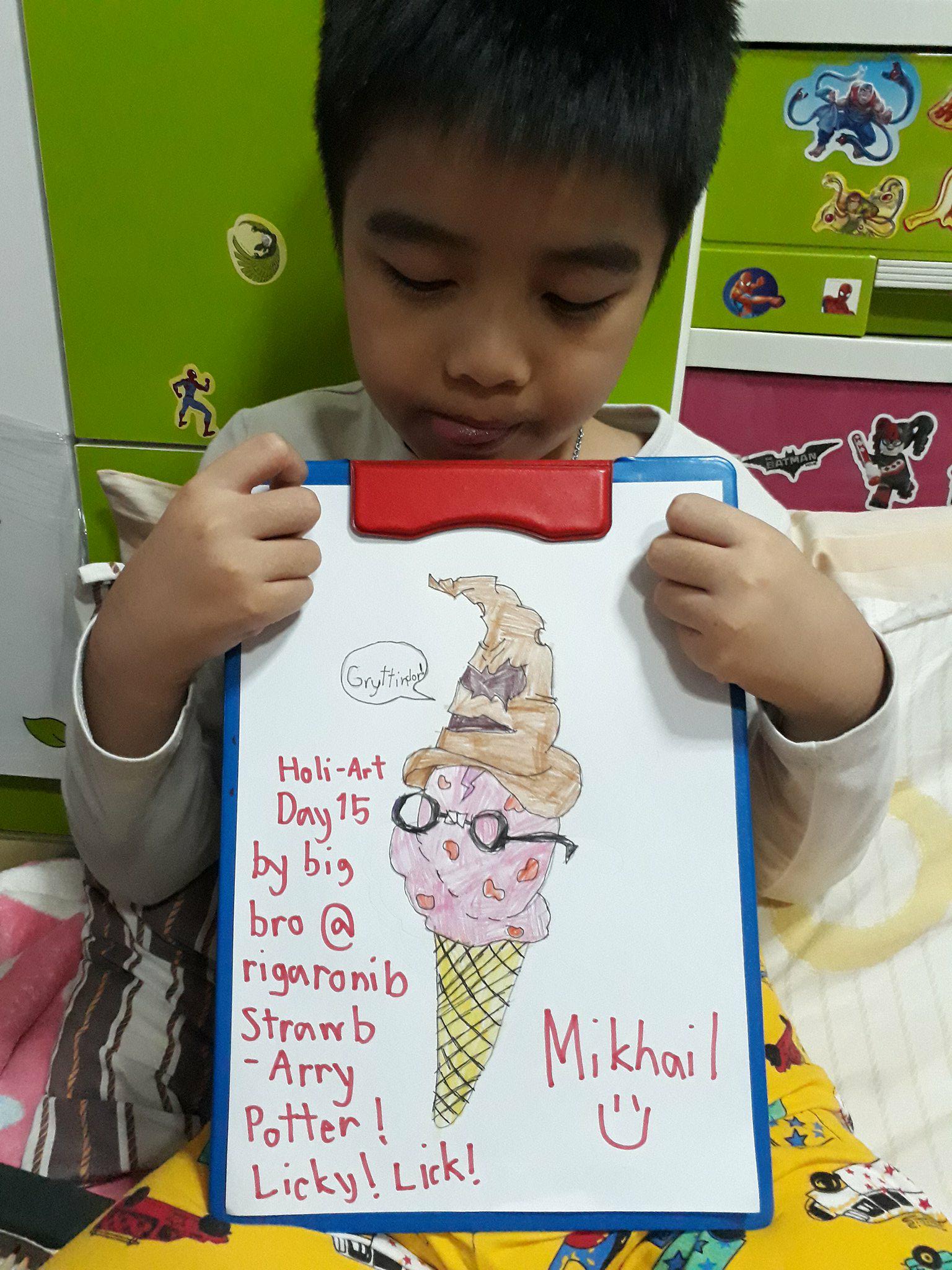 My son, Mikhail, wants to be a professional artist like his idol @rigaronib in the future. Me, as his father who supports him always is very happy seeing him smiling while doing the thing (drawing) that he wants to do.
I'm sharing this to all of you show his drawing and how I am proud for him. To all parents here in this great platform, let your children do what makes them happy. Support them on every steps they're doing in their life and all of you will see the smile that would make all of you proud.

For 2 months vacation of my children, they only stay at home to play and of course, learning some of their past subjects.
I would like to share something unique when I got home yesterday. I opened up the door of my room and saw this thing on my bed. Let's check it out!.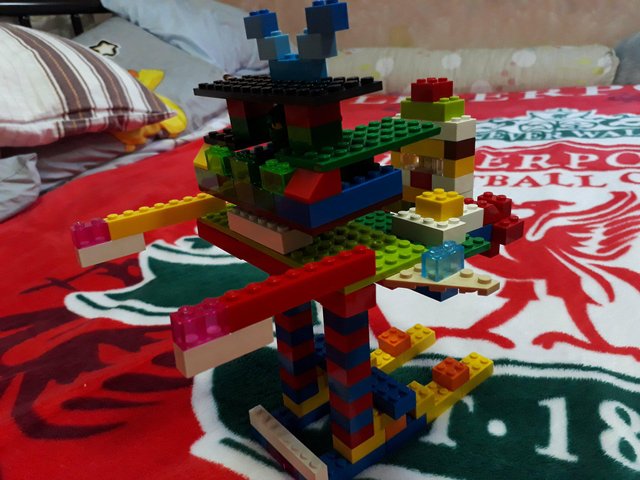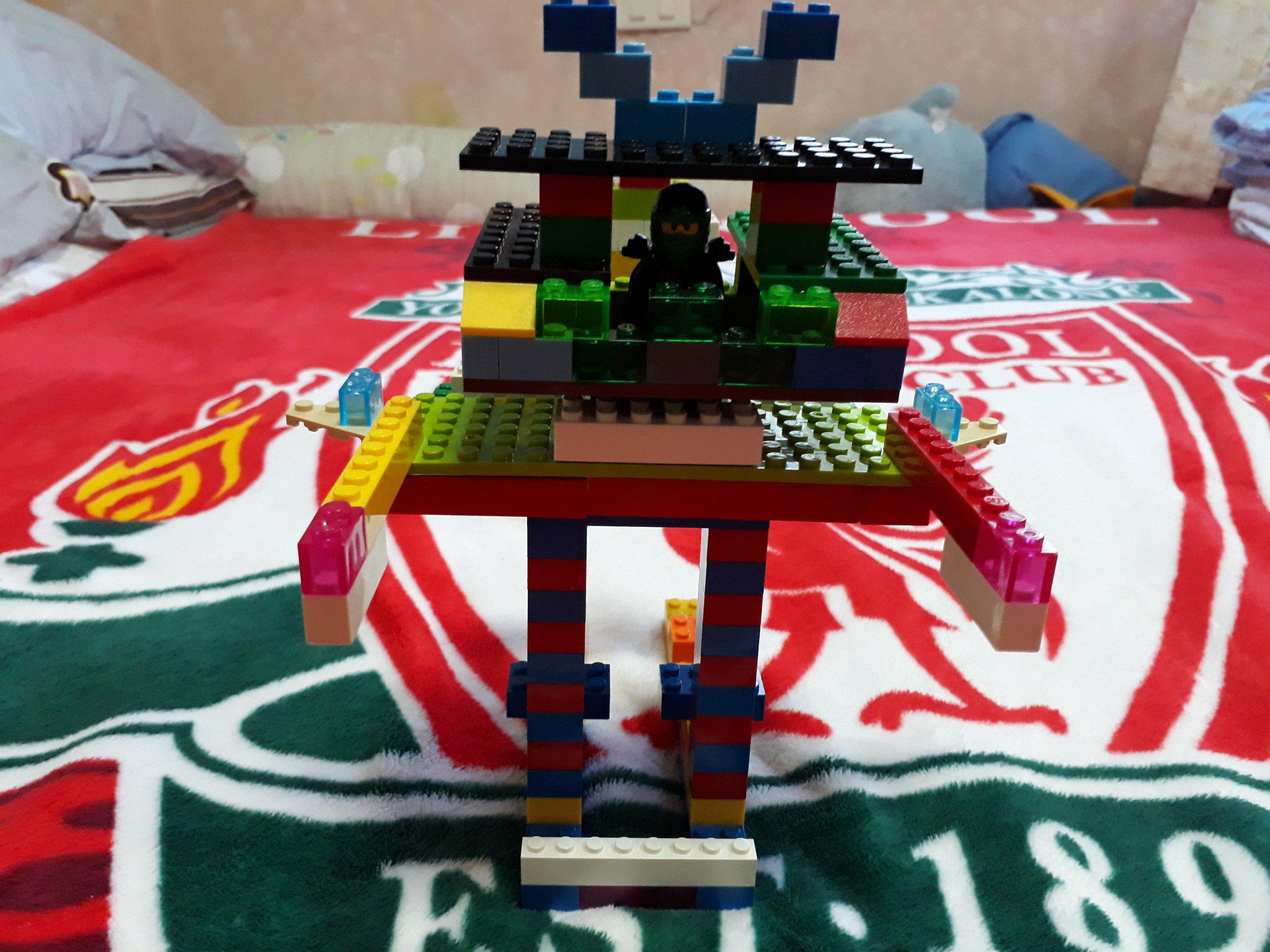 My children made this thing and they told me that they helped each other to build this NinjaGo Ship, as what they called it, for me. :D
Well, they're very good. They had just made this NinjaGo Ship using their imagination. Good job buddies! :D

Now, let's go on to Mikhail's work before he drew his big bro's Holi-Art.
Before he drew it, he did his farm animal word search. I'm starting to let him practice this word search puzzle because he joined a competition at his school and he didn't make it to the next round. He felt really upset about it. What I told him was losing in a competition is a normal thing, you sometimes win and you will sometimes lose. I told him not to think about it and instead, to practice it in advance and to be prepared in the next school year's competition. Let's have a look! :D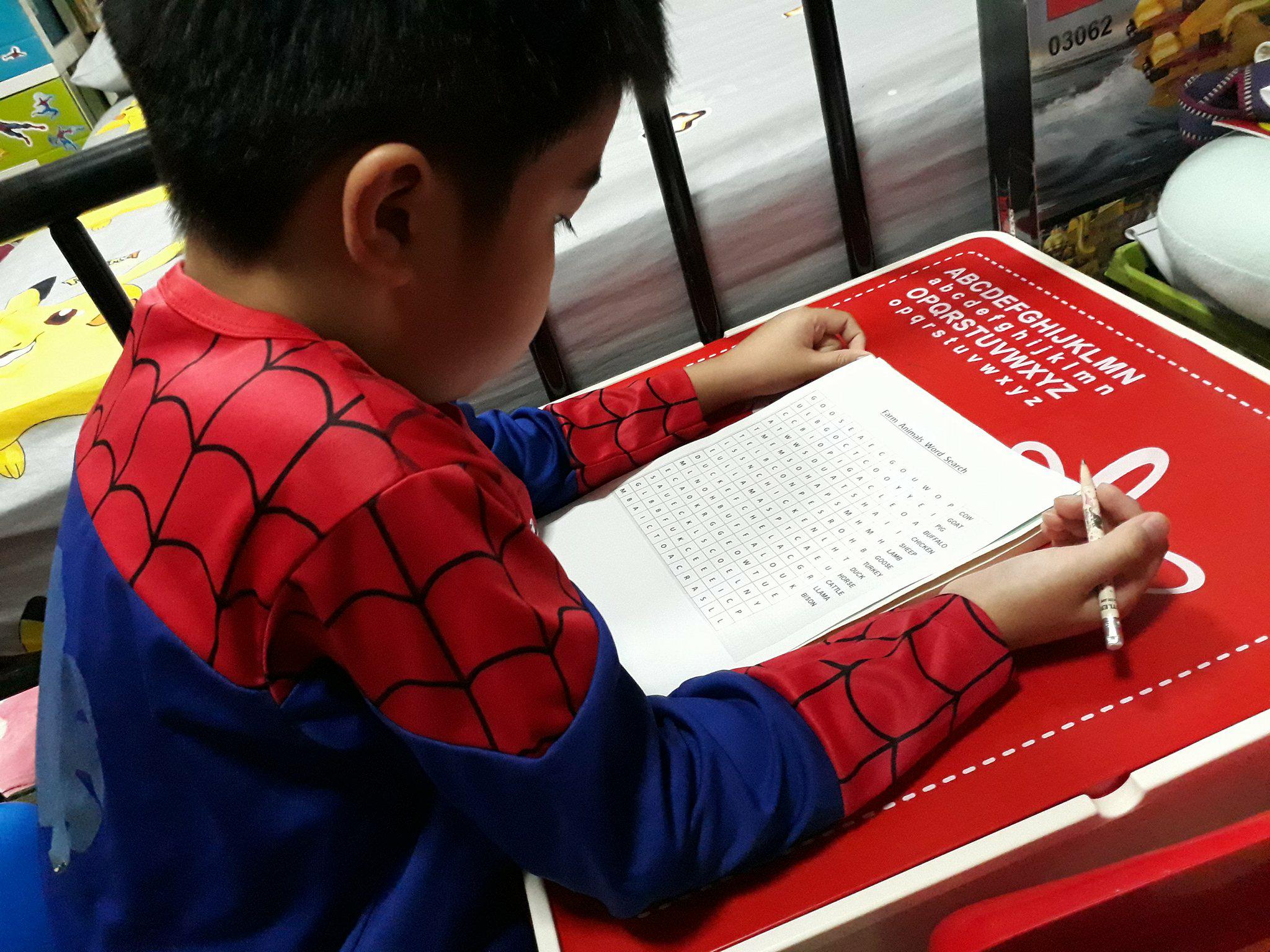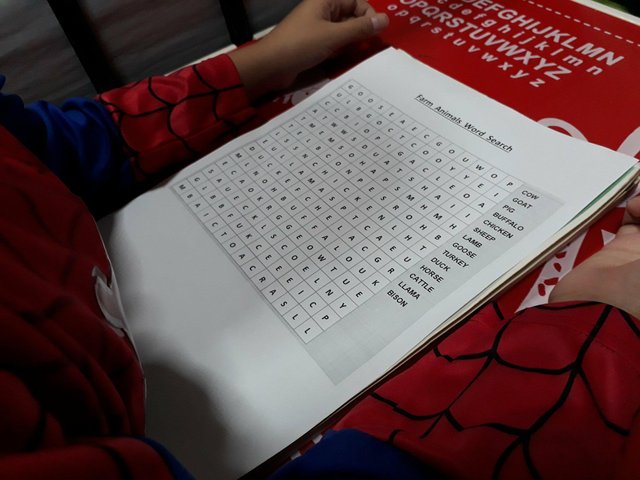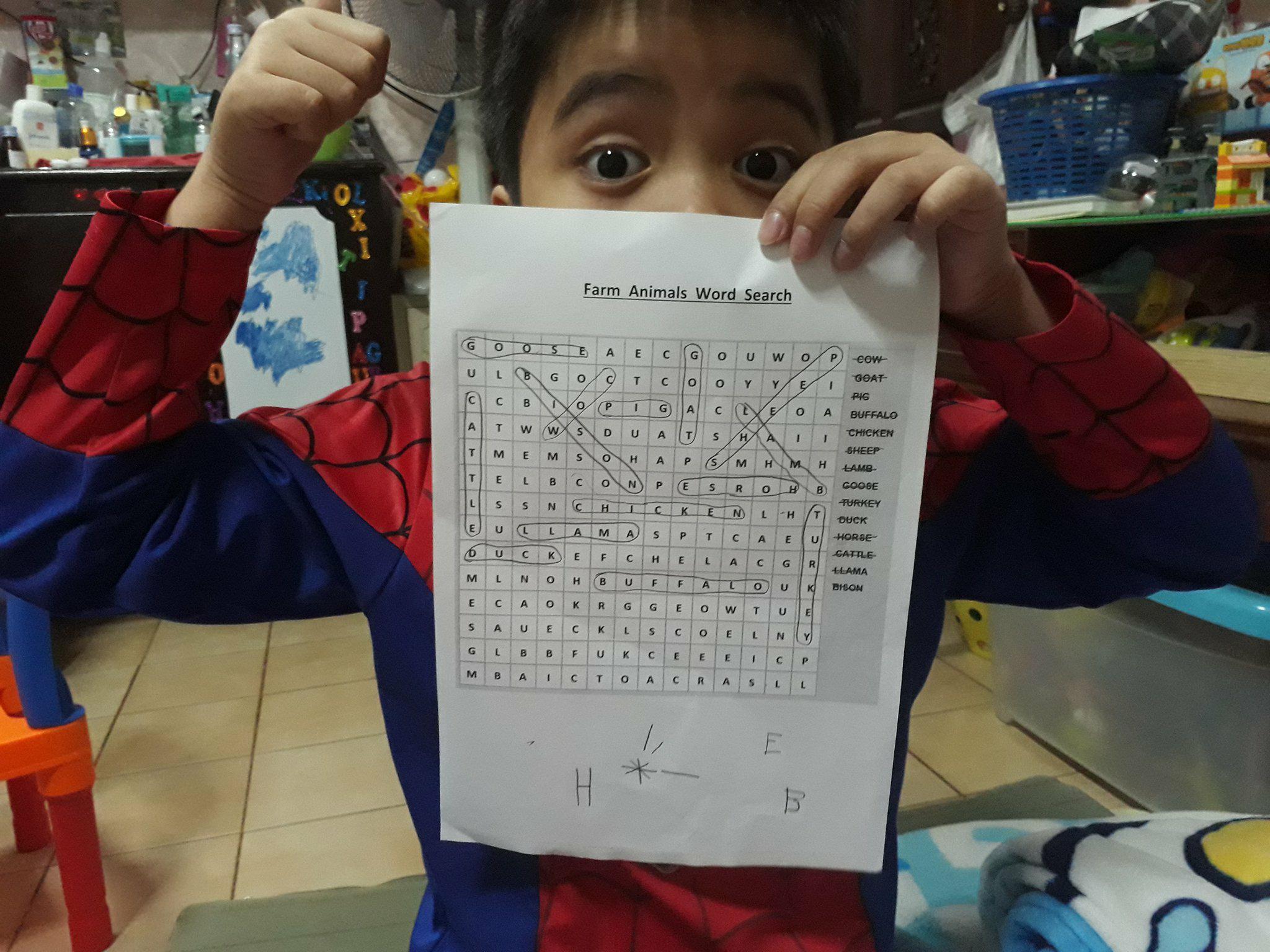 It's important for us parents to see our children happy on what they are doing and what they like to do,
but never forget to teach them what they must supposed to learn.

I let him draw @rigaronib's Holi-Art #15 Let's check it out!
Mikhail drew the hat first as what he said. He asked me if Harry Potter had a hat like this in the movie Hahaha LOL! I told him that I don't watch Harry Potter, I told him that me who's the one who must ask him if Harry does have this hat because he already watched it. :D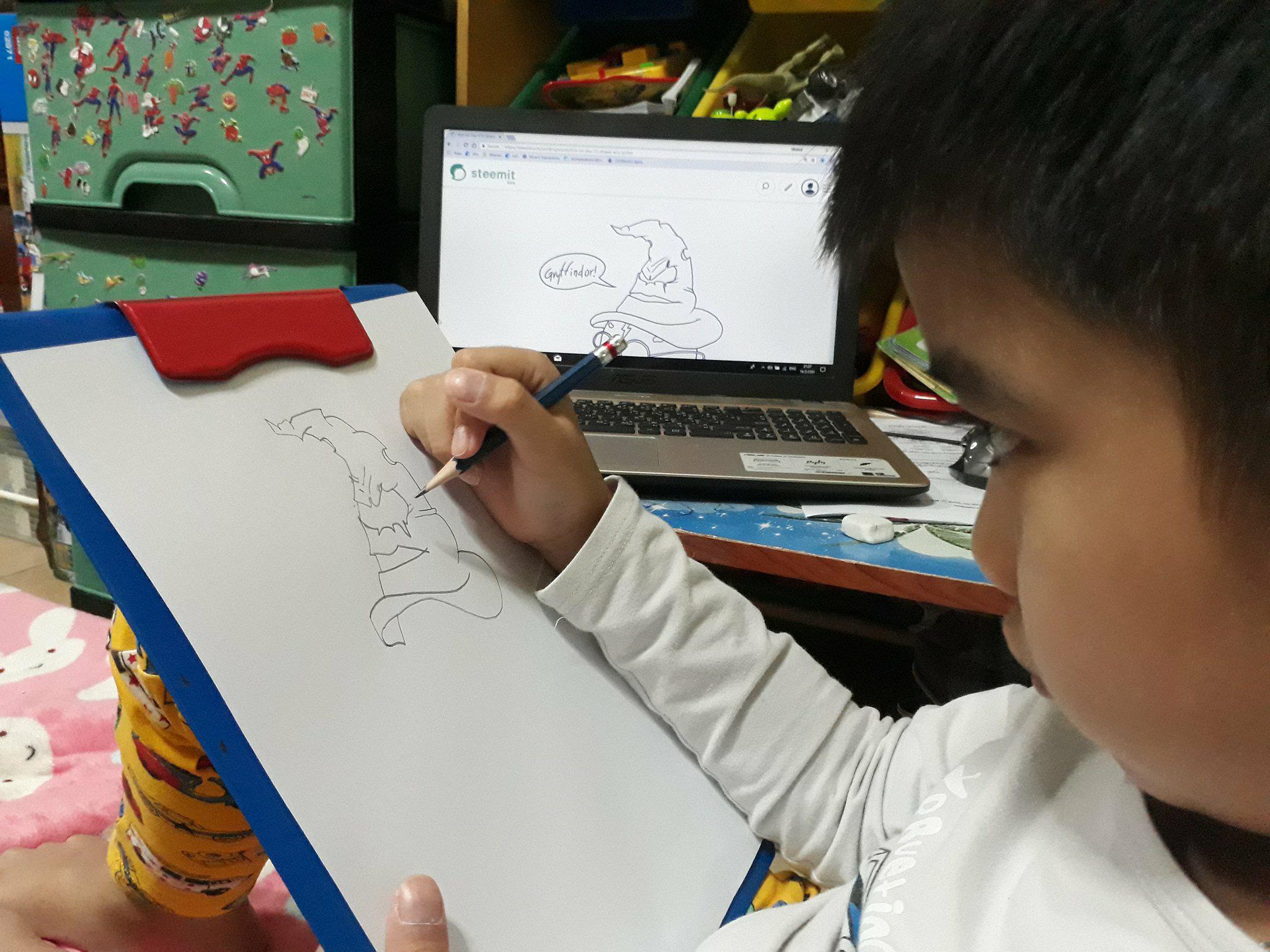 Now, he did the cone of and the eye-glasses of it. He told me that it was kind of hard for him to circle up the face. He drew the cone for a few times. :D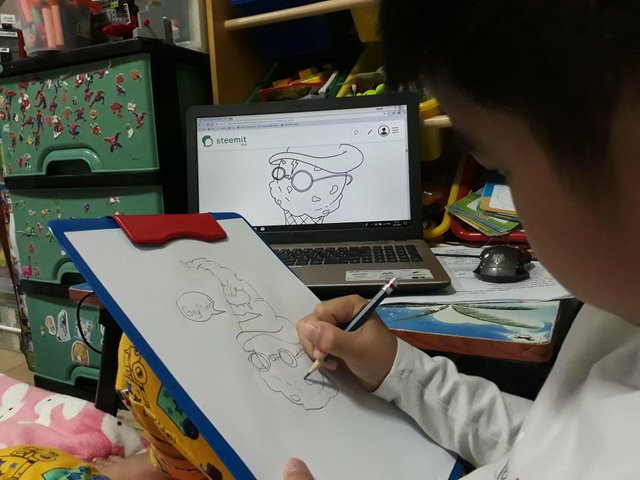 Next, he used a black marker to highlight his drawing. :D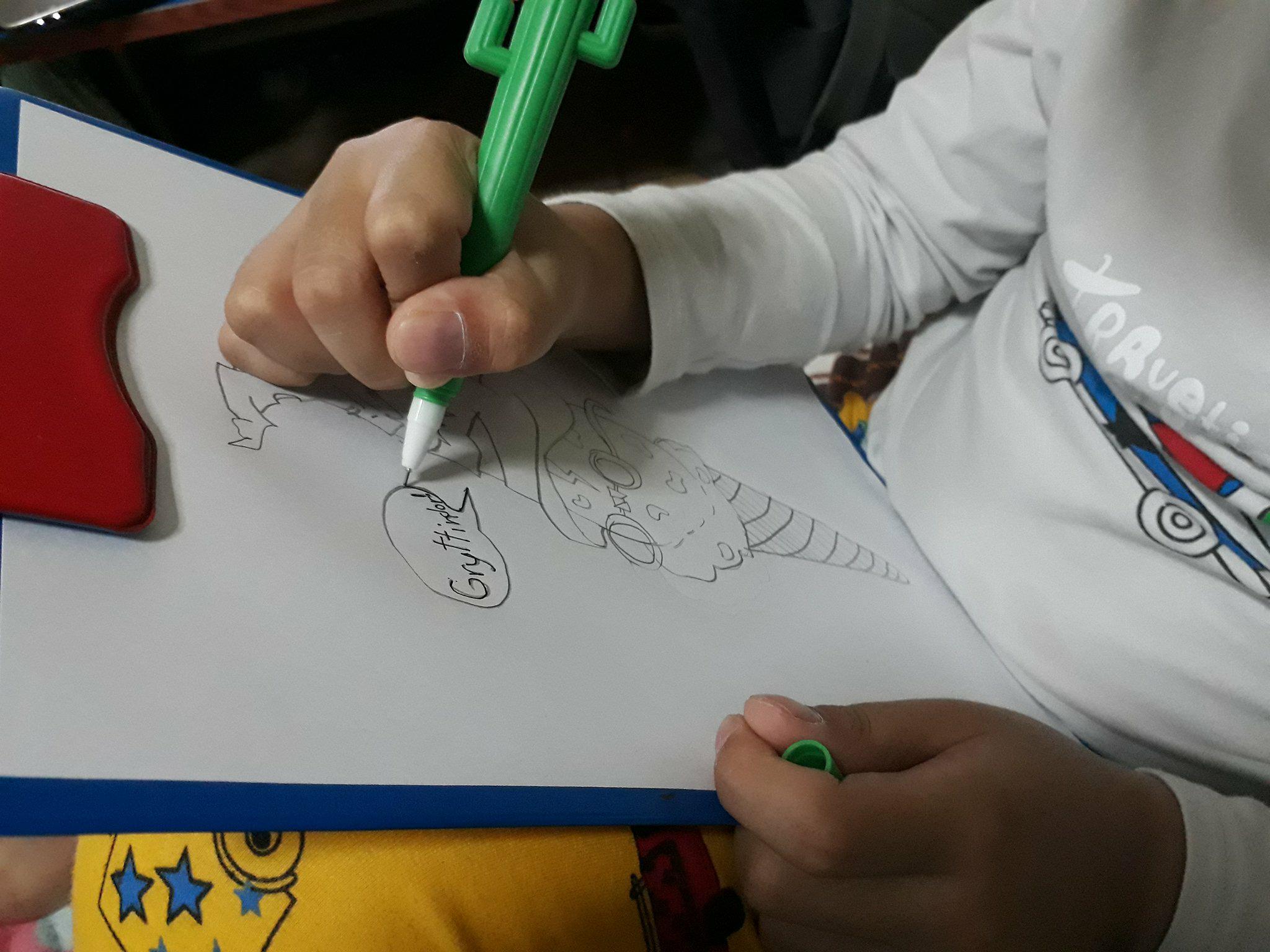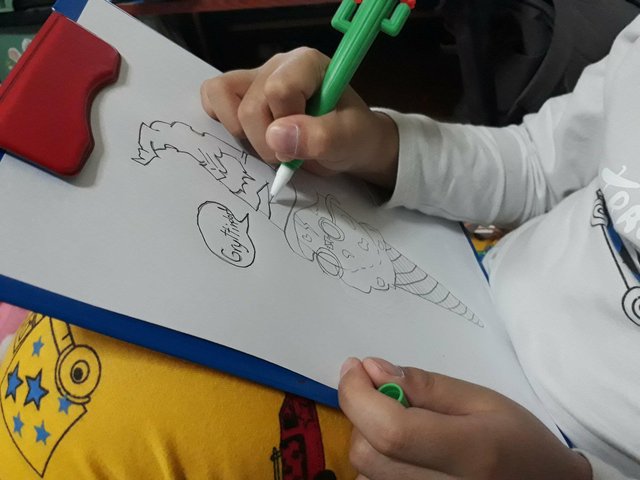 So serious.. Hahaha.. :D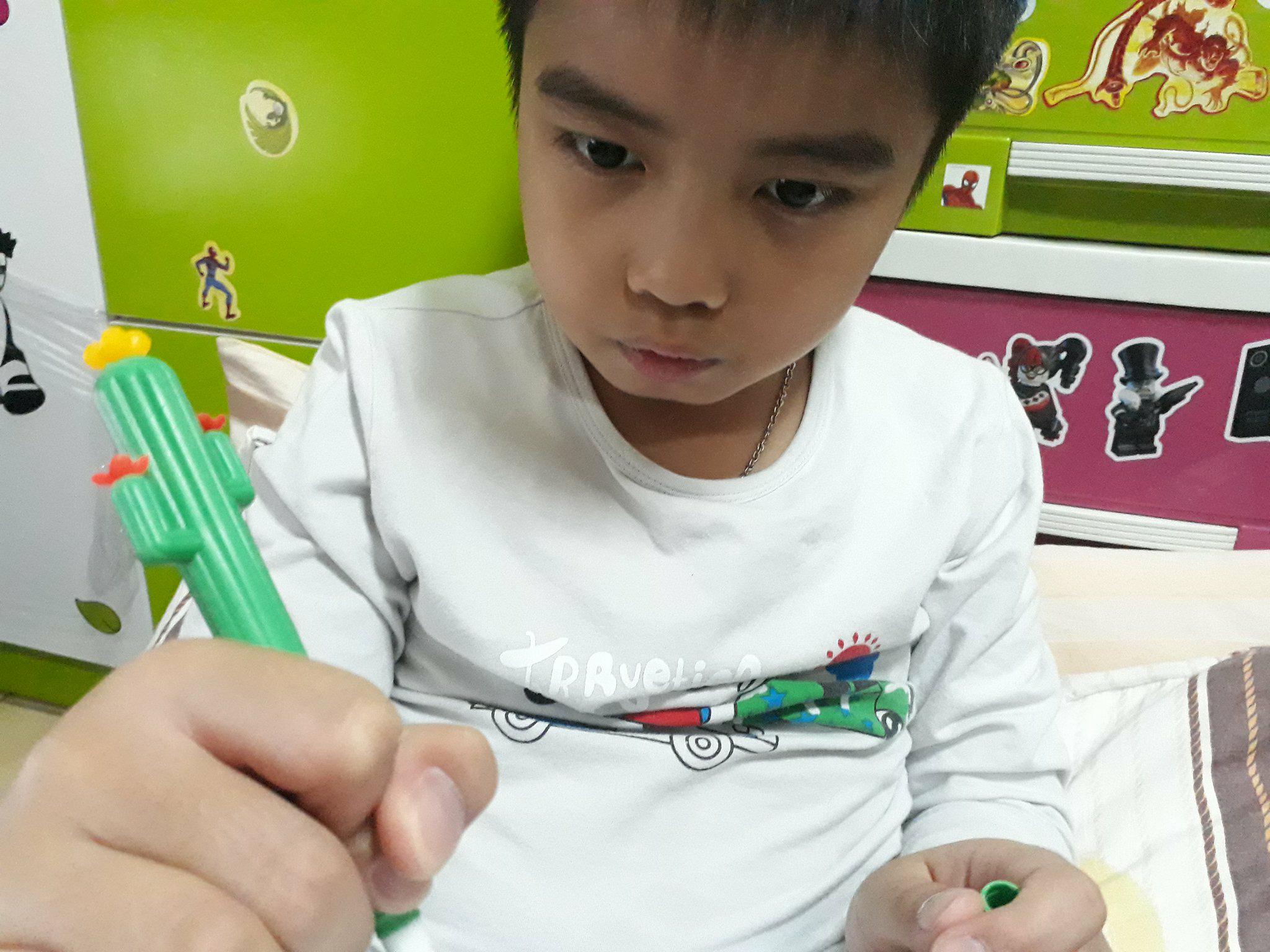 And finally, coloring his drawing using his colored pencils. :D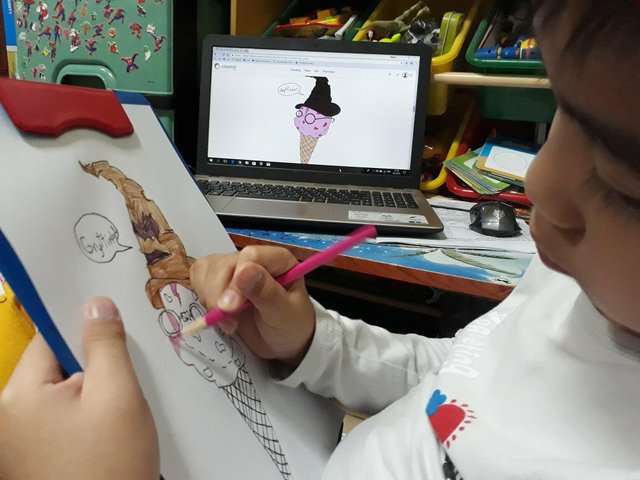 PROGRESSION PICTURES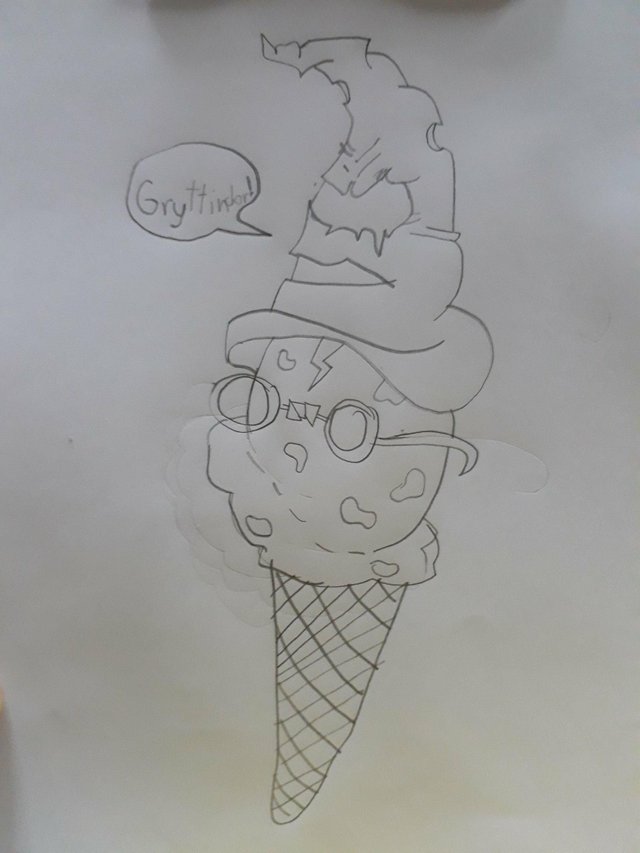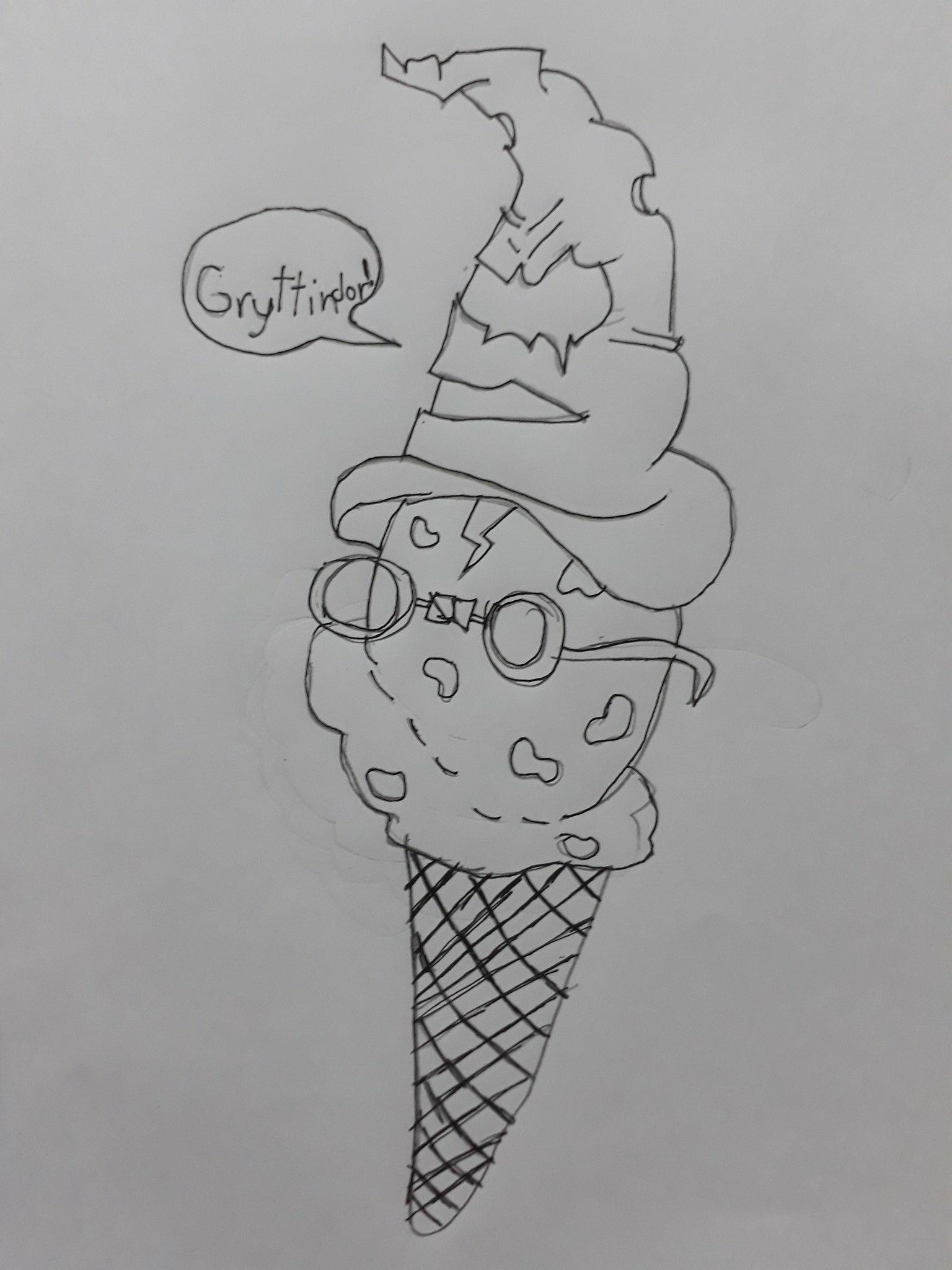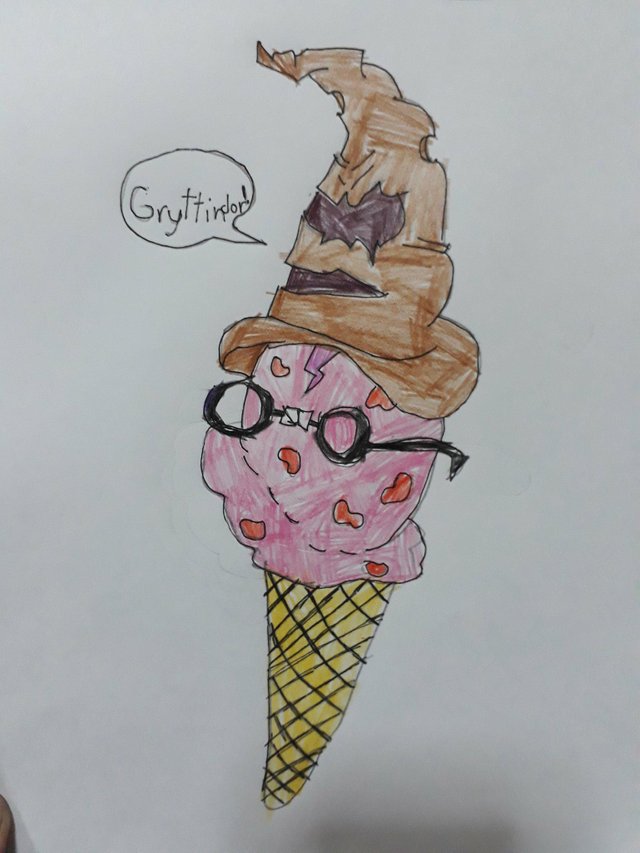 If you want to see the original Holi-Art #15 of my friend @rigaronib, please click HERE

If you want to see Mikhail's Drawings, please visit these links below :
Here are Mikhail's Guitar Lesson from me :D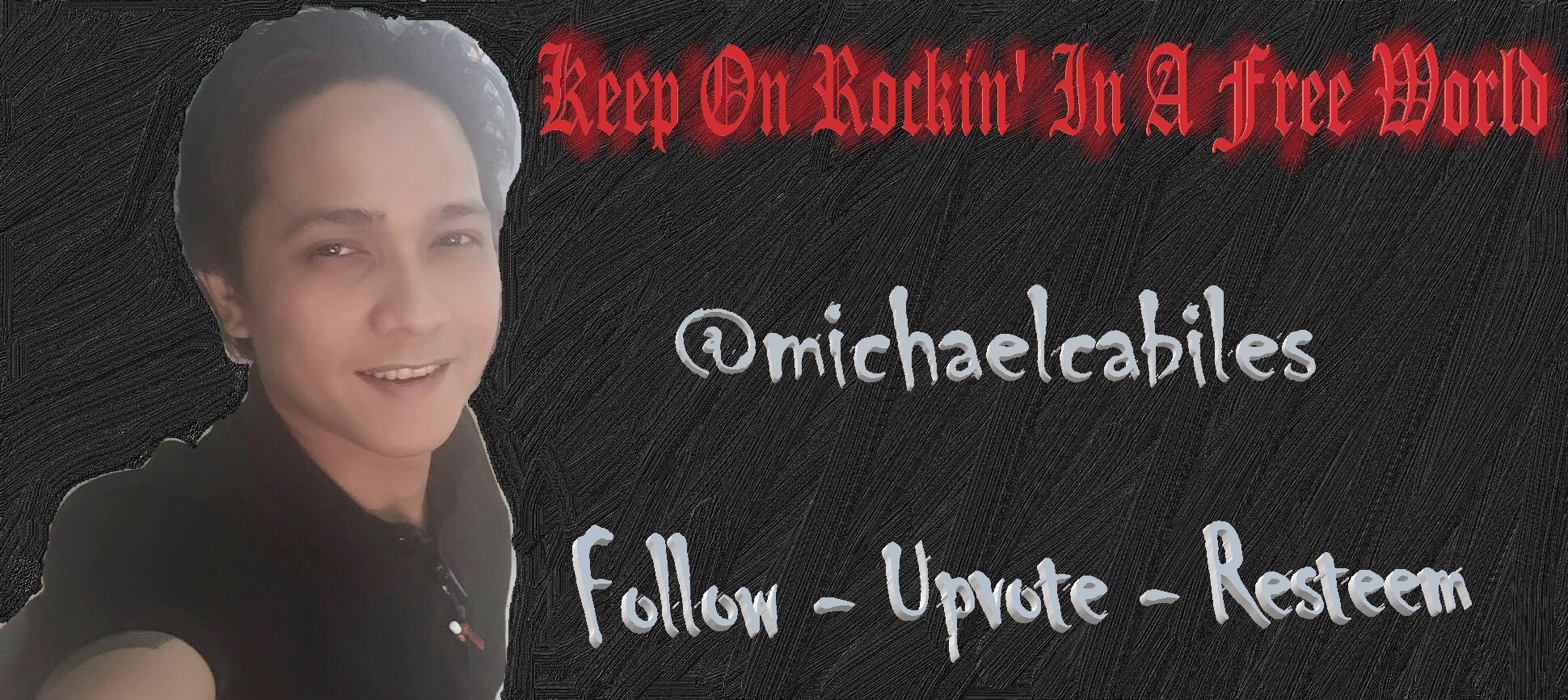 Please visit my good friend's blog @rigaronib and look at his awesome arts called Holi-Arts. Please support him as well.
Thank you.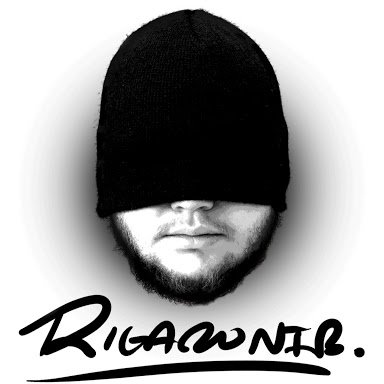 Source
@rigaronib
UPVOTE || FOLLOW || RESTEEM

Please, do the community a favor and support @steemgigs, Terry who blogs using @surpassinggoogle, as a witness. He is a very nice person who helps Filipinos here at Steemit including me. He needs our strength.
How to vote:
1.) - Go to https://steemit.com/~witnesses
2.)- Scroll down to bottom, and type in steemgigs and click vote. (You can only vote once per witness if you try to vote again the original vote will get deleted.)

If you want to give him witness voting decisions on your behalf, visit https://steemit.com/~witnesses again and type in "surpassinggoogle" in the second box as a proxy.