As of my 2 days holiday given by my school, I thought of an idea of showing my son's talent in drawing. He likes to draw his favorite super-hero, Spiderman.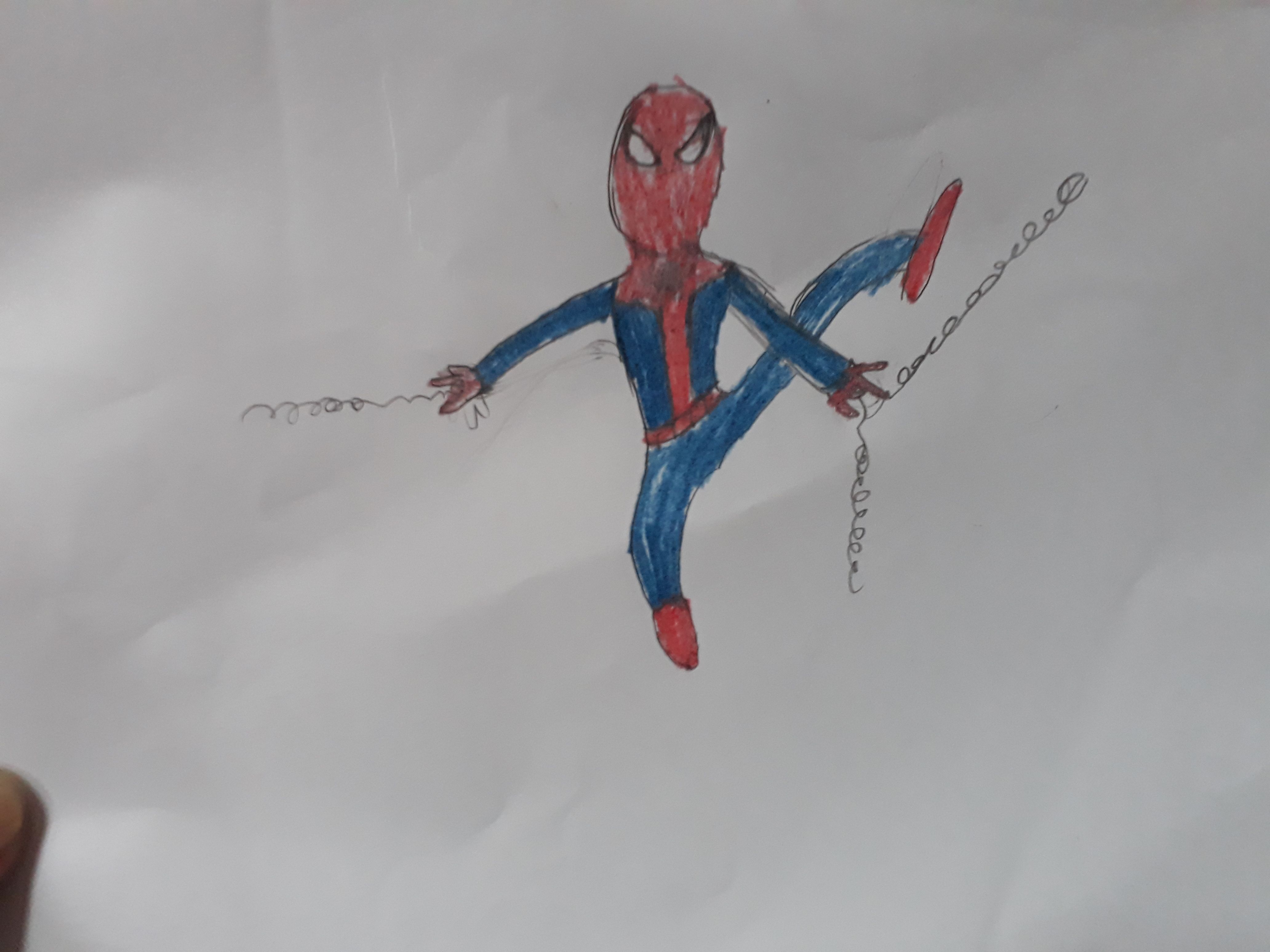 When I took my son from school yesterday and while driving going back home, I asked him what drawing would he like to draw when we come home. Of course, he told me he wants to draw Spiderman. He only did his drawing about 15 minutes and I saw that he has a talent on drawing.
This was how he did his drawing yesterday. I hope you guys like it. A simple drawing of my 7 year old son, Mikhail.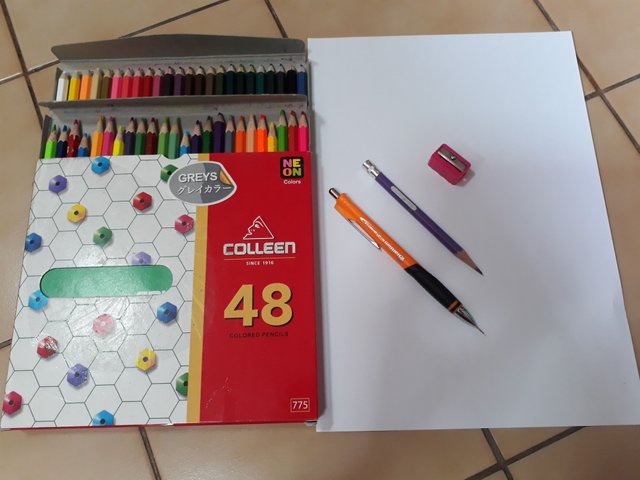 This was the material that I had prepared for him.😊
Pencils with eraser above
Sharpener
Color Pencils
A Sheet Of Paper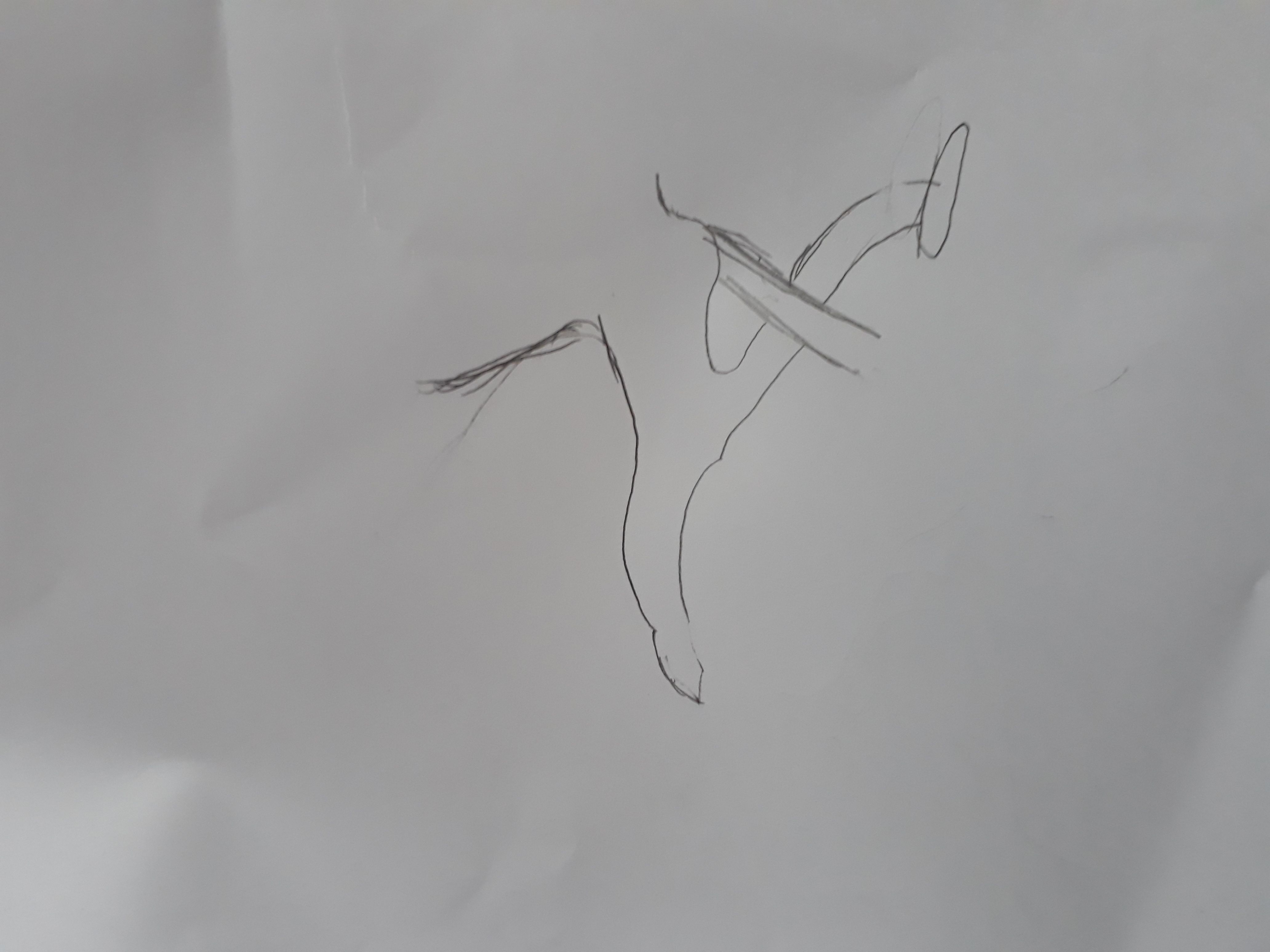 This was the first image that I caught while his drawing his favorite hero. At first, I had no idea what is it.😁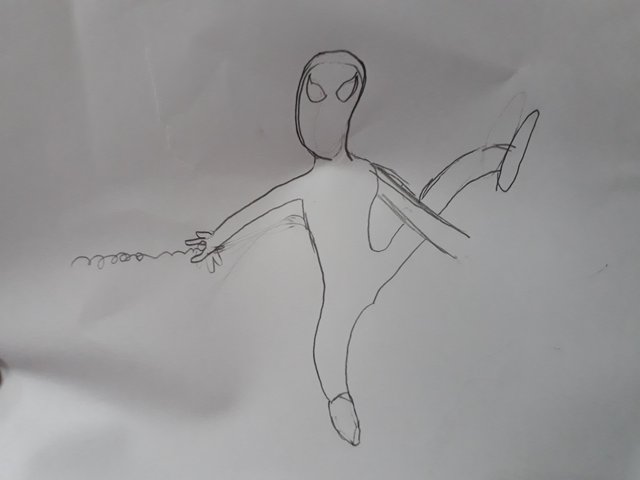 This second image was thing photo that alreadt knew that it was Spiderman. Haha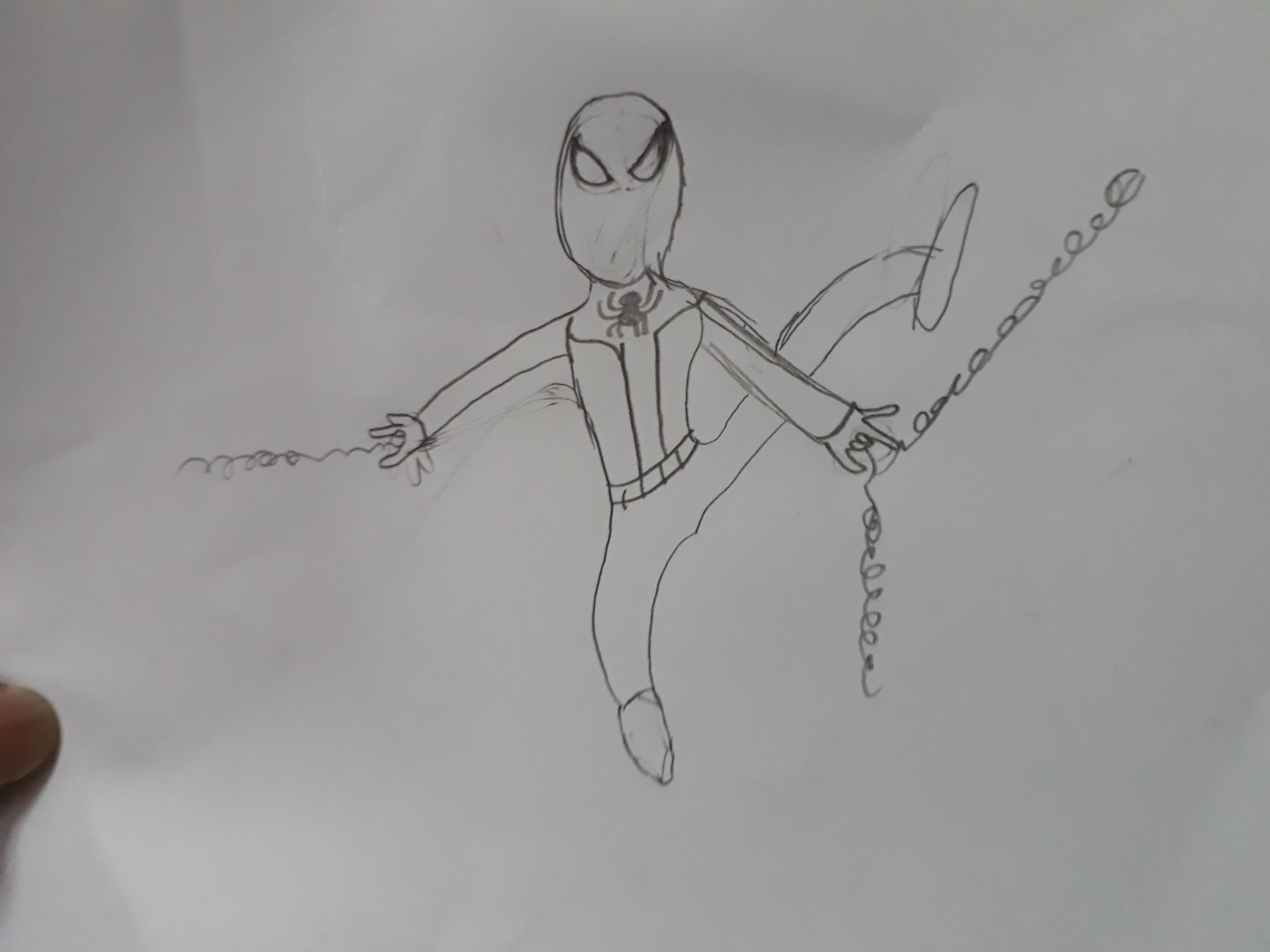 This image shows that he already done his drawing.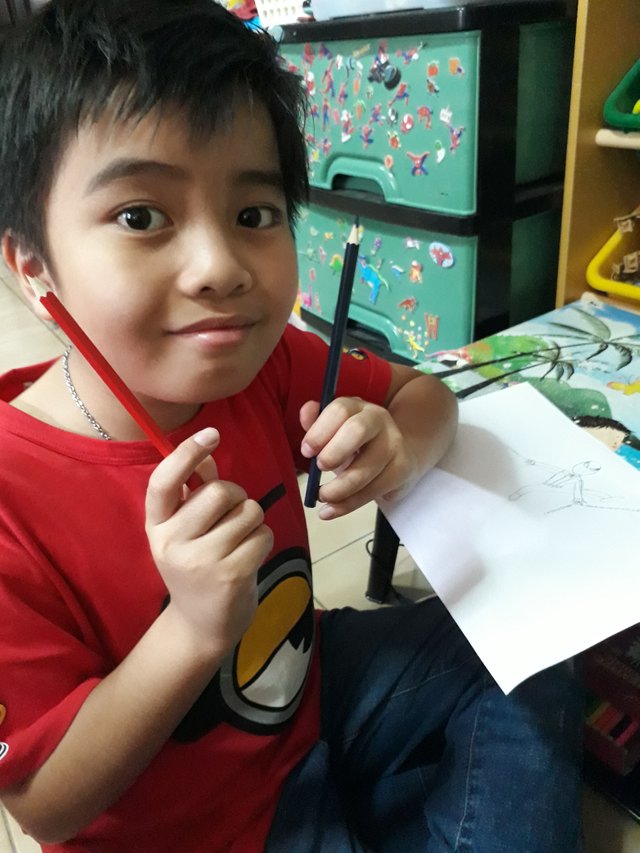 After that, he prepared only 2 colors, a red and a blue color to put it in his drawing.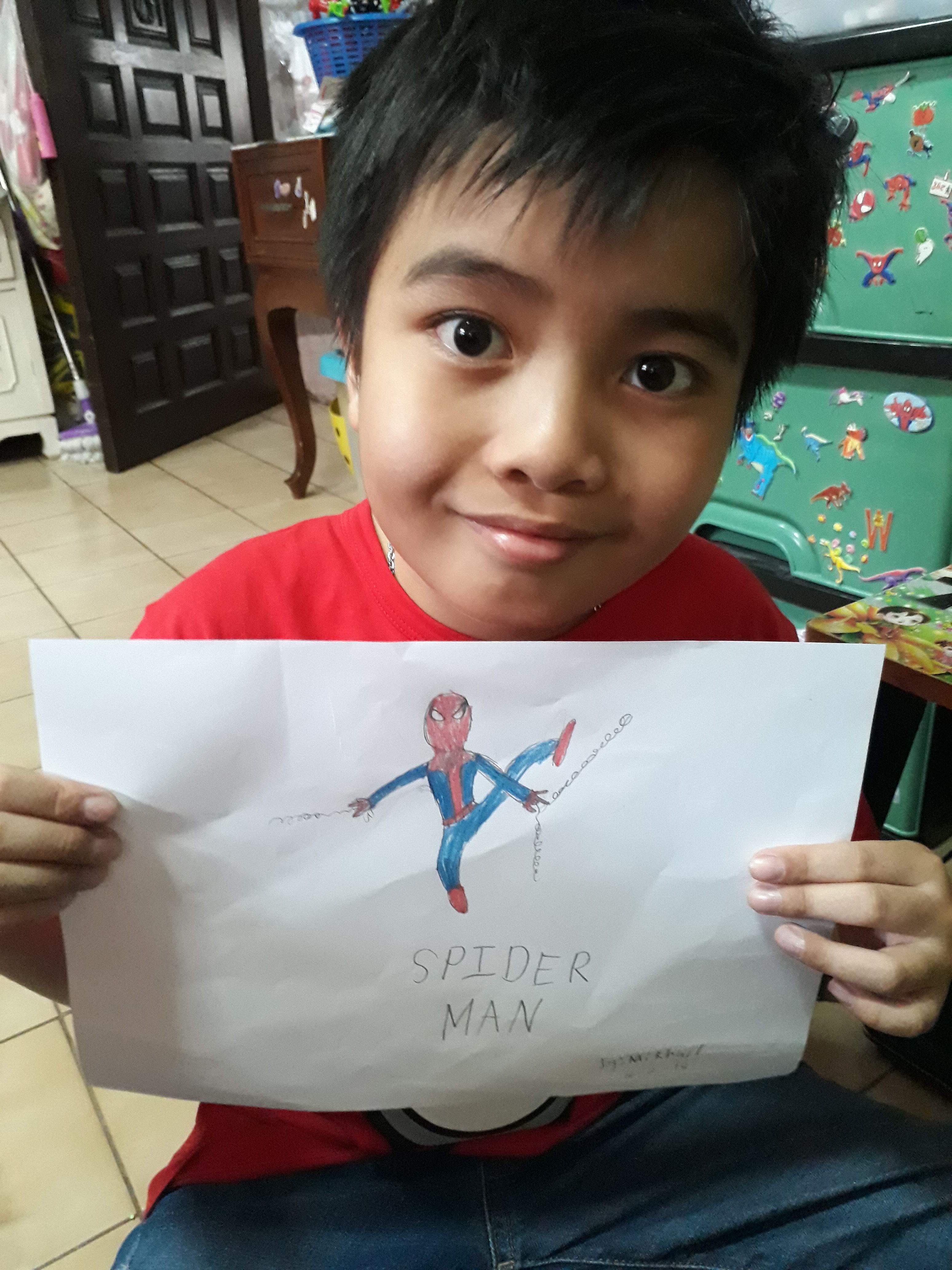 And now hi did it. He's Spiderman drawing. I really like what he did. He told me that he wants to be an artist in future and we'll never know. I just told him to be what he wants to be that will make him happy. I told him that I will always be here to support whatever he do and he will do in the future.
Here are some of his drawings. I hope you guys like it, too. Cute drawing actually. Haha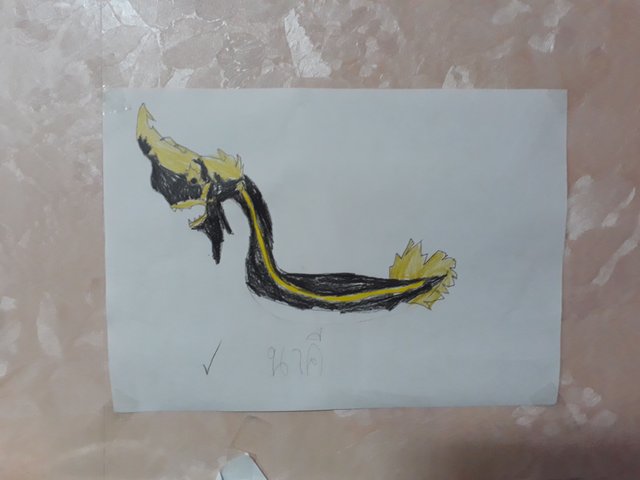 This drawing that he made is what Thai people called "Nakhee". I had no idea what is it. Haha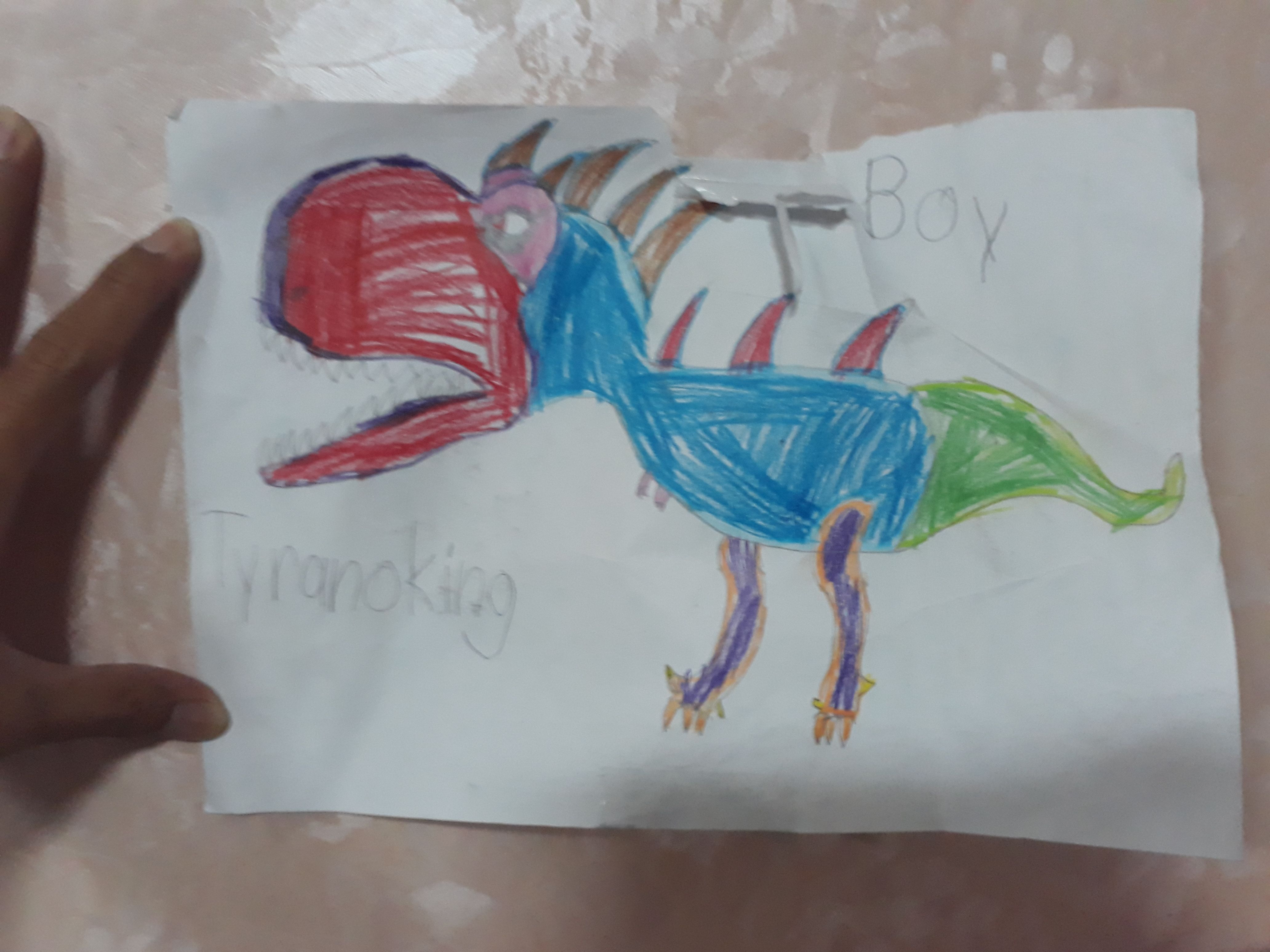 He called this drawing that he made , Tyranoking. Haha. Cool name thou. 😊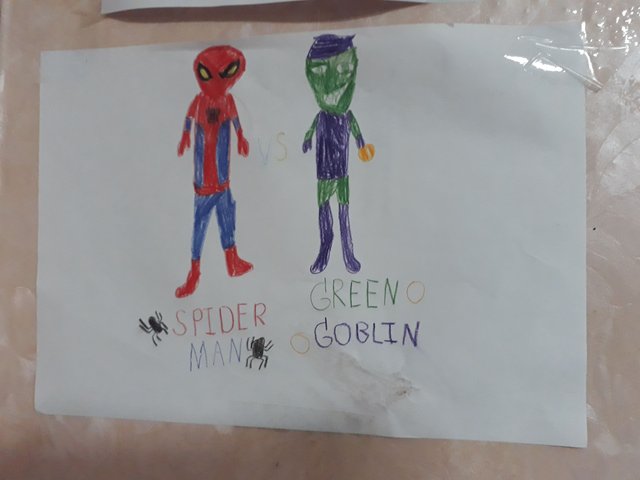 In this drawing were Spiderman and Green Goblin. Hope that they would not fight. Haha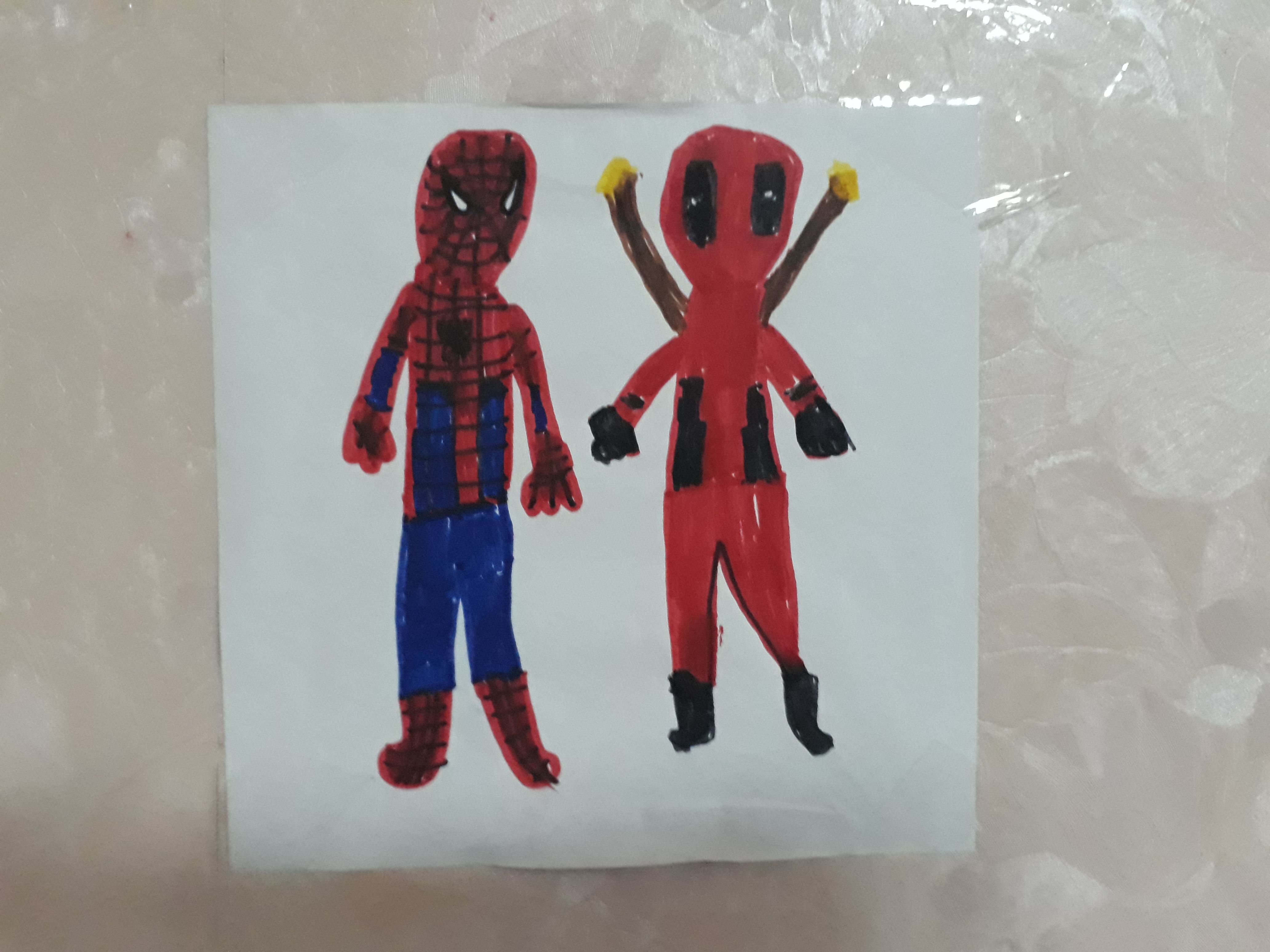 And of course, Spiderman with his buddy Deadpool. I don't know actually when did they became buddies, haha.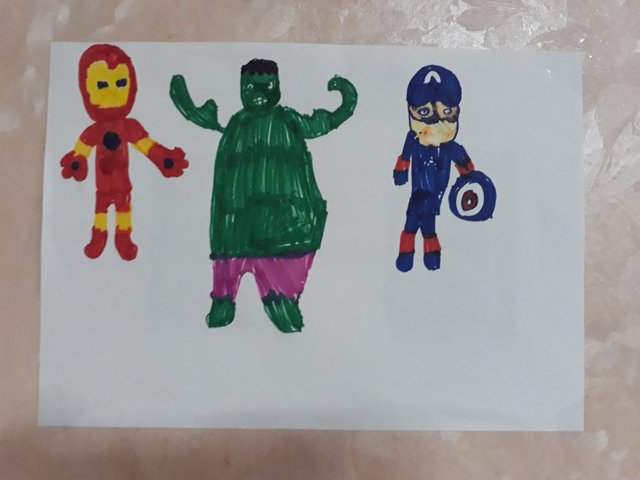 And the was The Avengers. Ironman, The Hulk and Captain America.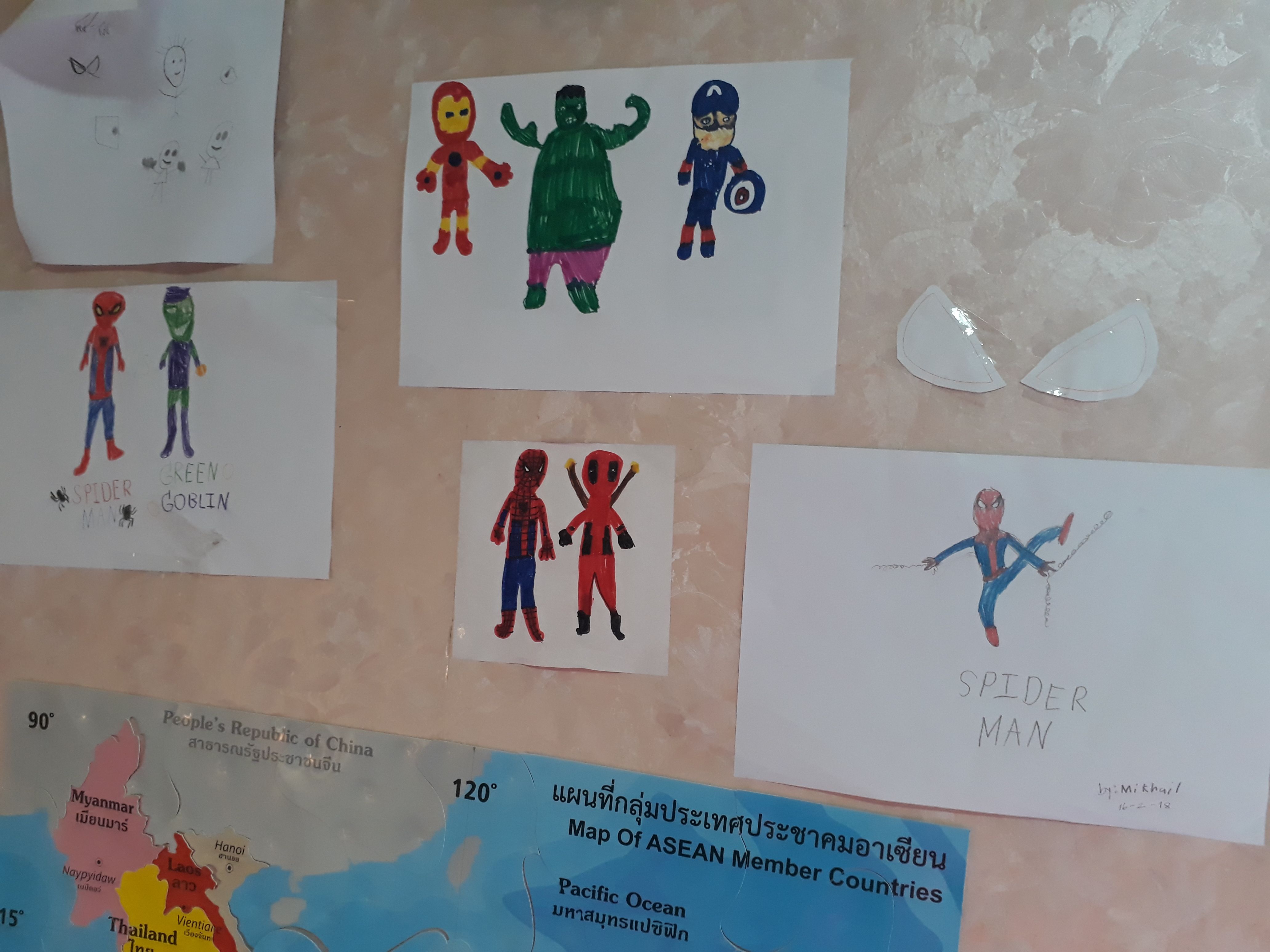 Thank you very much. I hope all you guys like what my son did. It's very impressing for me. 👍
---
Thank you to @bobiecayao for mentoring me. He is one of the good leaders in #steemunity and one of the supporters of #thaisteemgroup in Thailand.
Special thanks to @purepinay for the inspiring post about @steemgigs and please follow and support her as well.
Please, do the community a favor and support @steemgigs, Terry who blogs using @surpassinggoogle, as a witness.
How to vote:
1.) - Go to https://steemit.com/~witnesses
2.)- Scroll down to bottom, and type in steemgigs and click vote. (You can only vote once per witness if you try to vote again the original vote will get deleted.)

If you want to give him witness voting decisions on your behalf, visit https://steemit.com/~witnesses again and type in "surpassinggoogle" in the second box as a proxy.
Others that are good: @beanz, @teamsteem, @good-karma, @busy.org, @esteemapp, @hr1, @arcange @bayanihan, @acidyo, @anomadsoul, @steemitph, @henry-grant and @paradise-found, also the many others who have visited My posts. Pls. support them too. Thank you very much.
Special Shout-outs to @thaiteam and @tookta of Steemit Thailand.