Hi guys and girls, this will be a very quick post intended to remind potential investors, that @tipU pays 100% of income to investors.
---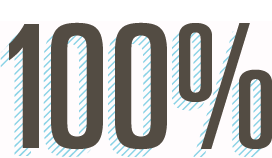 ---
As far as I know, @tipU is the only voting bot (amongst other features) that pays 100% income to Steem Power Delegators. Other bots pay from 50% (ouch!) to 95% max.
That means that @tipU takes no fees and all earned money is paid to investors / SP delegators.
Payouts are done automatically on daily basis.
---
How to delegate Steem Power:
If you're not familiar with SP delegation, use one of those example links:
Delegate 1 SP
Delegate 10 SP
Delegate 100 SP
Delegate 200 SP
Delegate 500 SP
Delegate 1000 SP
Or use this form to delegate custom amount of SP:
(it uses SteemConnect so it's secure:)
Investing Without Delegating
You can also send SBD or STEEM to @tipU with memo: invest
This will work like SP delegation and will give you daily payouts from profit sharing :)
Profitability
@tipU uses simple rules: vote buyer always receives upvote of 2.5 x the payment: so for example 1 SBD payment will give 2.5 SBD upvote (if there is not enough voting power, @tipU will automatically refund the difference).
This means that the profit is 40% of the vote value (1 / 2.5 = 0.4).
For example 1000 SP gives around 2.27 SBD of daily vote value.
2.27 * 40% = 0.908 SBD
So for delegating 1000 SP you would receive 0.908 SBD daily payouts and @tipU won't take any part of your money :) Keep in mind that STEEM price has a direct impact on the vote value and profit. The higher the STEEM price, the better the profit.
If you have any questions or need help with the delegation / investment please let me know in the comments :) Cheers!