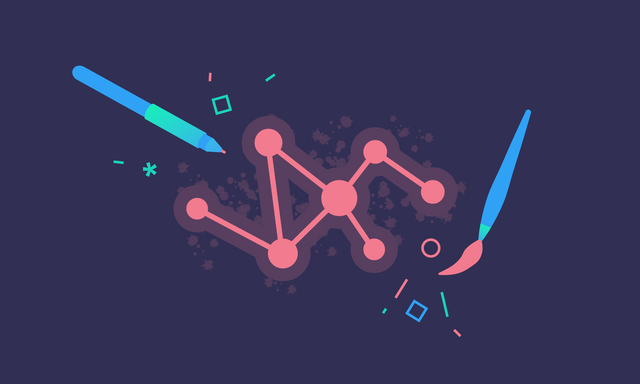 Welcome to our Weekly Question Series - every week, @sndbox will publish a question designed to challenge and explore new ways of engaging the Steem blockchain.
---

This past week we asked Steemians for their best blockchain sketches. How could you illustrate "blockchain" if you had only 1 sketch or drawing to explain it? Would it be a web pattern, some sort of futuristic geometry, a fist held high into the air, maybe a library book card, or even a simple handshake?
The blockchain world has a lot of signature visuals. In this contest, we're asked you to share yours! Here are some of our favorites:
Illustrating Blockchain in 1 Sketch
A primordial womb? A web3 dystopia? Adele takes her blockchain sketch into the meta physical realm for a unique look at what blockchain is doing, socially and culturally. Click here to see the post.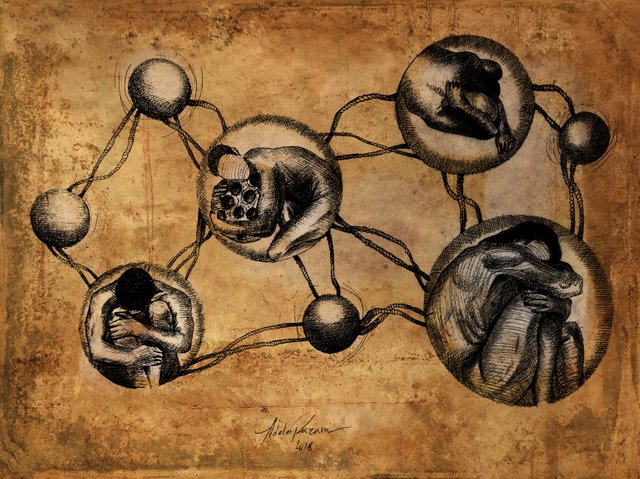 An urban network, a mysterious 3-handed citizen of the world? This sketch creatively goes outside of the box and into the real world blocks that make up our cities. Click here to see the post.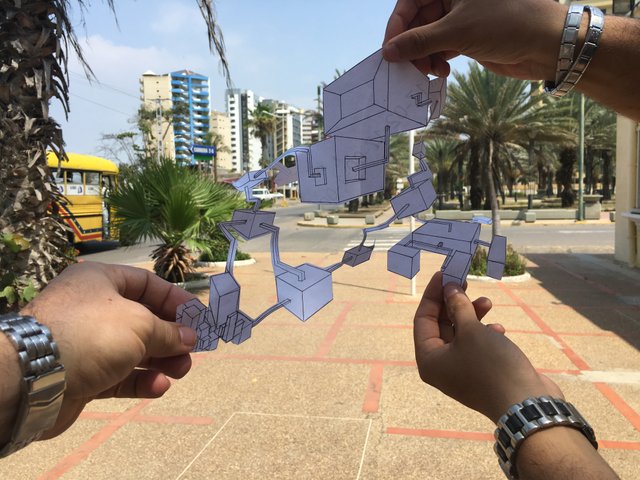 Whales, orcas, dolphins and minnows oh my! Maya goes deep see diving for blockchain answers in this beautiful illustration! Click here to see the post.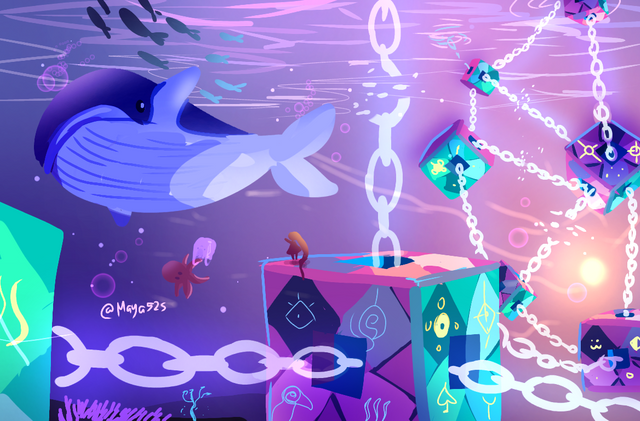 Blocks - like "communication traffic" that congregate and build confidence. This clever collage sees the cryptocurrency landscape as an artery of information. Click here to see the post.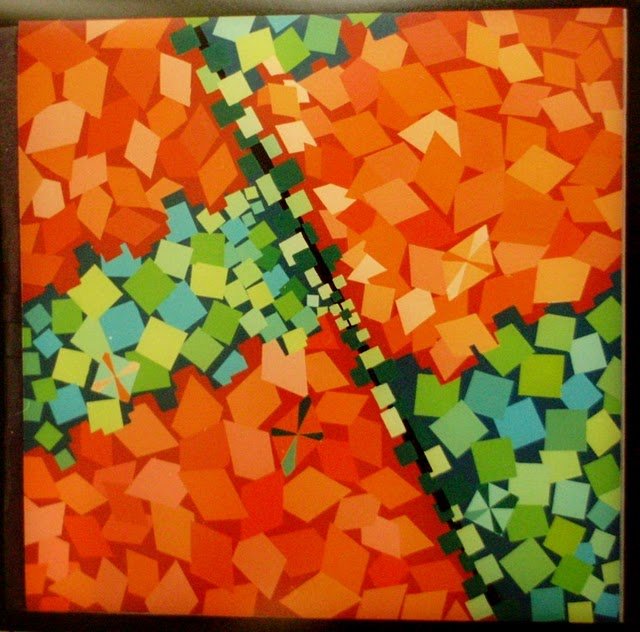 Dots of different scales. @bidesign created an abstract environment of geometries to define the blockchain world. Click here to see the post.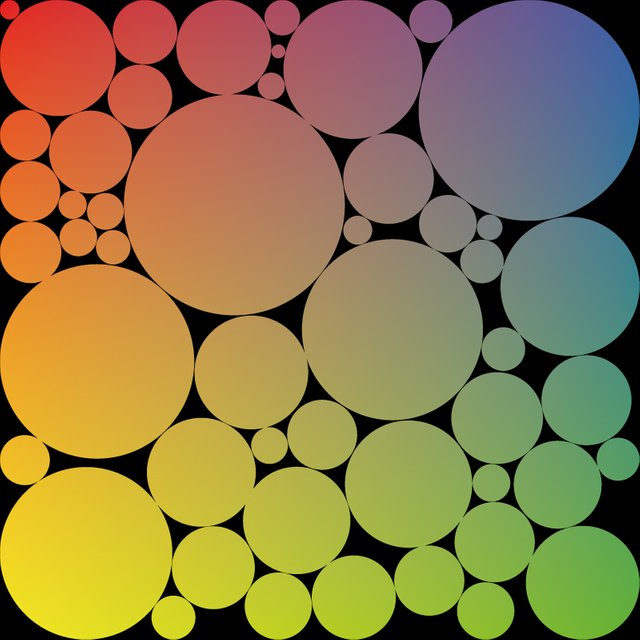 ---
Explore Past Challenges
The Weekly Question Series, stems from research topics within the Sndbox incubator. This series is made open to the public in an effort to engage all Steemians and explore new forms of collaboration.
---

Empower artists, writers, musicians, non-profits and community initiatives - delegate Steem Power to @sndbox (using the links below) or follow our curation trail. Learn more about Sndbox - watch our introduction, here.
Follow us on Twitter, YouTube, and our magazine The Creative Crypto / @creativecrypto