Last summer I had been invited to participate in "Pigmalion 2018", a so called art colony in southern Serbia. For the first turn in June, I was there with @gric and @kathrina-sofie as well as my Serbian colleagues Danica Masniković and Goran Mitrovic. More artists chosen by last years selector Maja Zivanovic met there later that summer. It all took place in the village Tamnjanica in the beuatiful mountains of an area also called Serbian Provence.
Tuesday last week, the "Pigmalion" exhibition and book presentation opened in Belgrade, to present the art created the year berore. Here my piece "Libra II"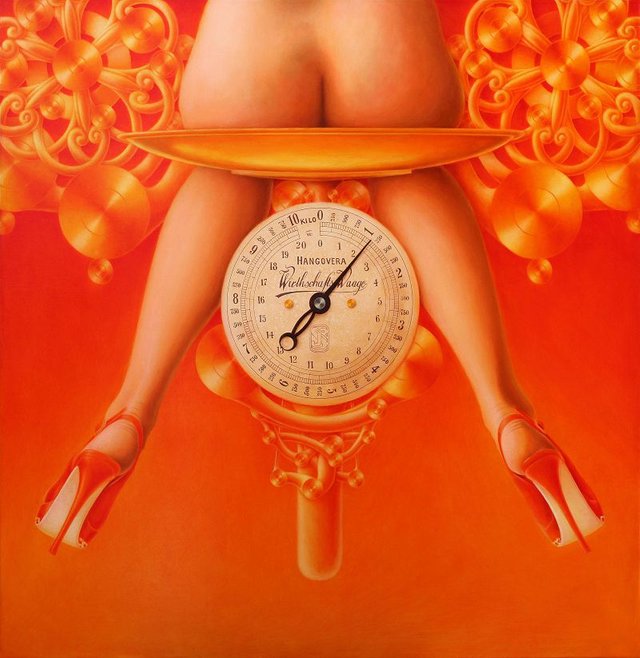 ---
My wife Karin and I had come to Belgrade together with colleague and friend Peter Gric (@gric), who we picked up along the way, close to Vienna. Before the opening in the evening, we spent a great day in the capital of Serbia.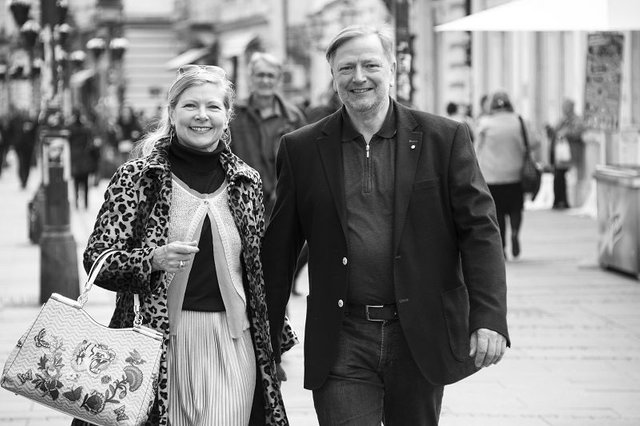 photo @gric
---
Even had the opportunity to watch the filming of a movie by the fortress!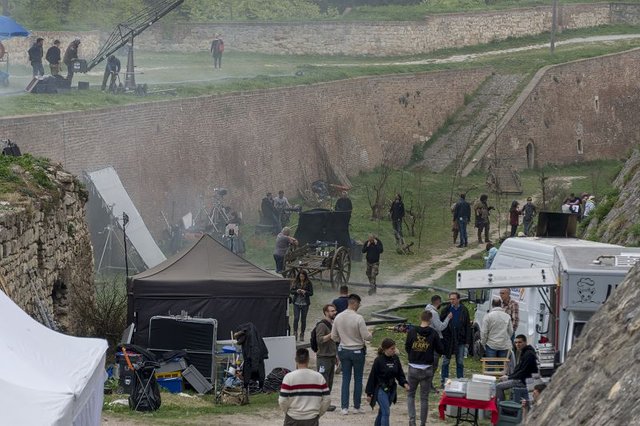 photo @gric
---
Our host Gorazd Cuk genuinly loves art and the artists and had everything done on a high professional level.
From the invitation...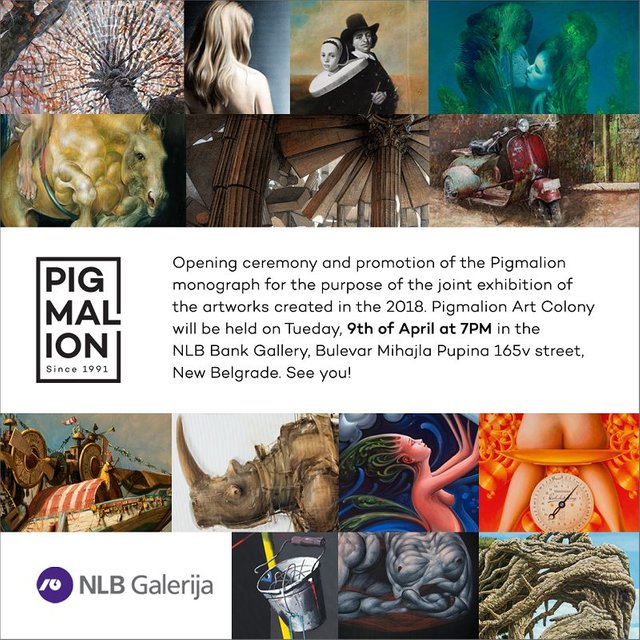 ---
to the photos taken on the red carpet together with my wife Karin, our host Gorazd Cuk, Peter Gric (@gric) and journalist and art critic Maja Zivanovic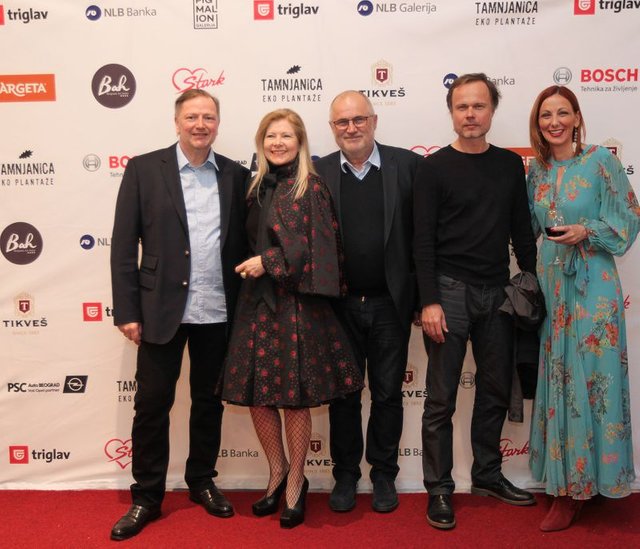 ---
Maja and me :-)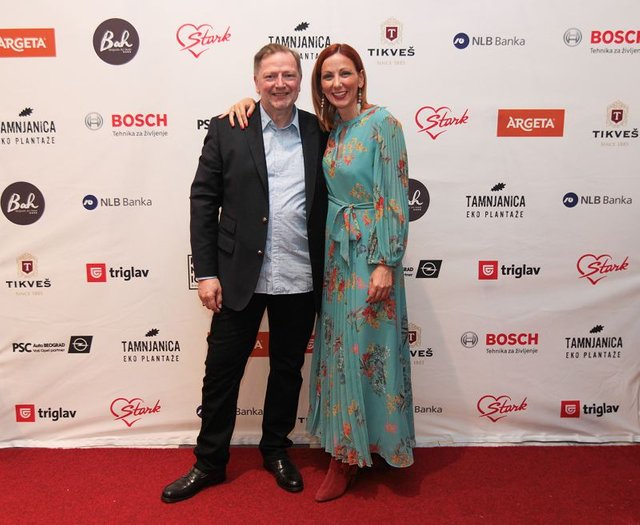 ---
...and my wonderful Serbian colleague Danica Masniković.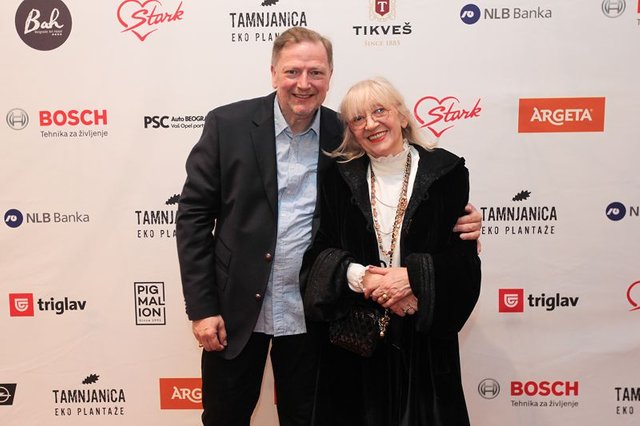 ---
A real personal highlight for me was meeting Dunja Jung (@jungwatercolor). We had come to steem at about the same time and after being steem buddies for so long I was very excited to see each other for real... micro steemit meetup ;-)
Dunja will participate in Pigmalion 2019 this summer!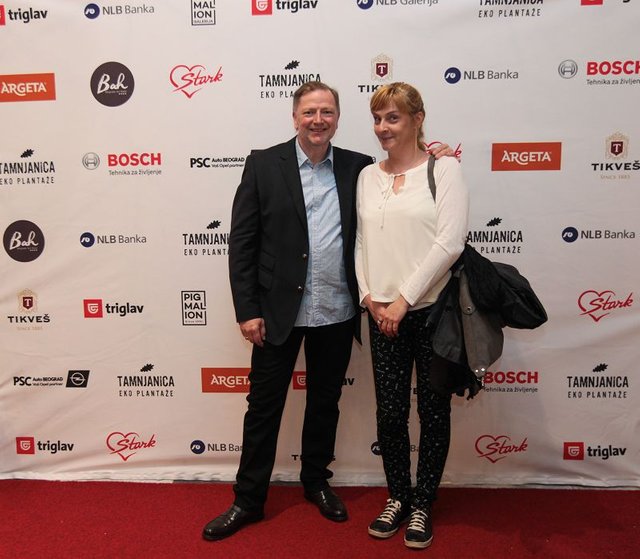 ---
Since I work in two very differnt techniques, I was granted two paintings in the show. "Libra II", acrylics and oil on canvas created for Pigmalion and a smaller pencil on reverse side of glass "Taucherflossen" (finns)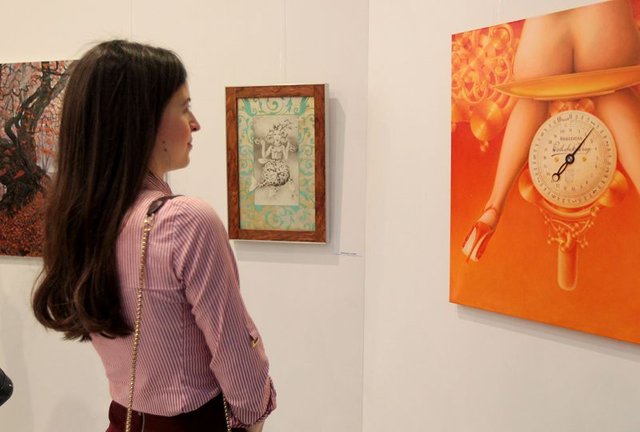 ---
Gorazd Cuk had a beautiful book published with the participants of Pigmalion 2018. It shows the pieces created for the event together with a selection of other works of each artist.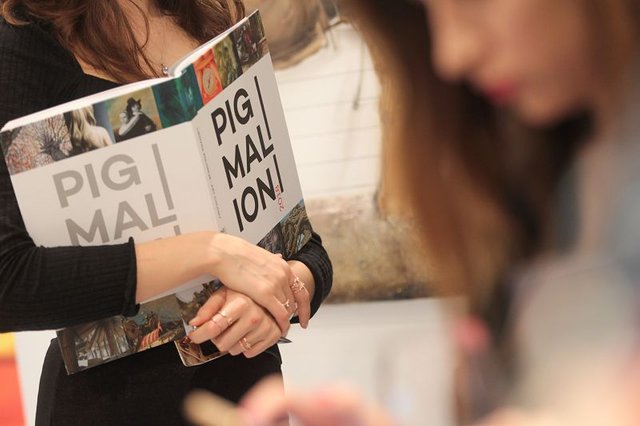 ---
Of course we all enjoyed meeting old and new friends...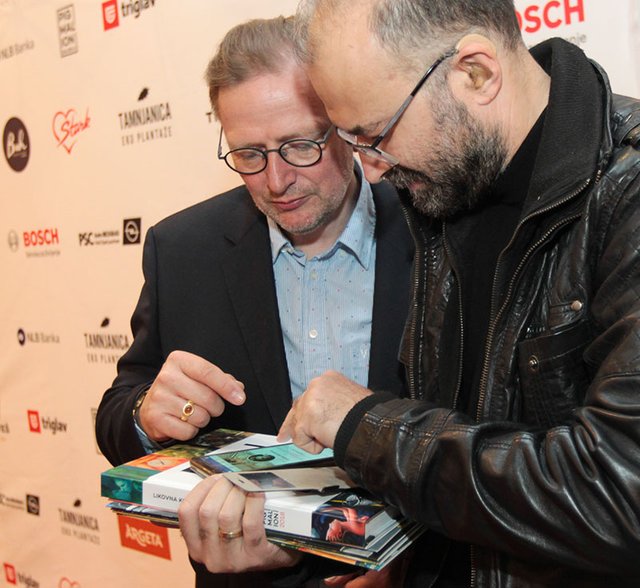 ---
book signings...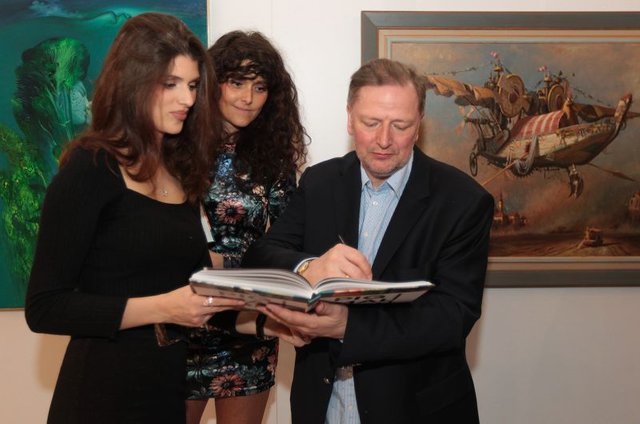 ---
more photos...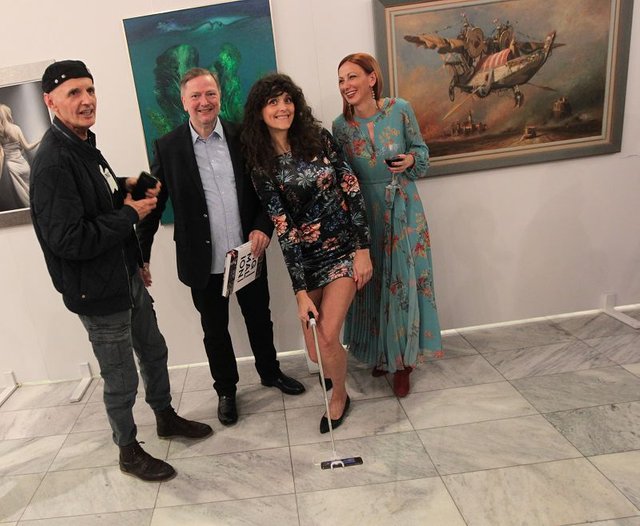 ---
and chocolates ;-)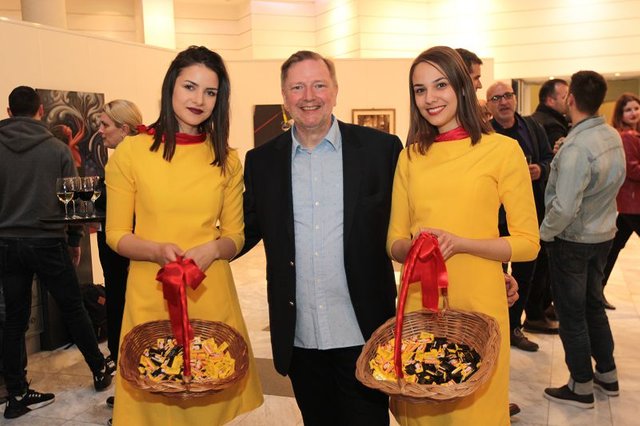 ---
Unless stated differently, photos by Irena Herak
---
I enjoy reading your comments!
❤
If you like my work, of course I appreciate your upvotes and resteems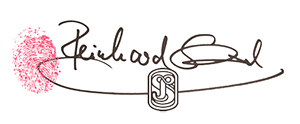 See more of my work on BeScouted
---
My tokenized collectible art at
---
---
Join me on Drug Wars and Planet Crypto (Play at your own risk)