Today we see our witch inspired by two words again.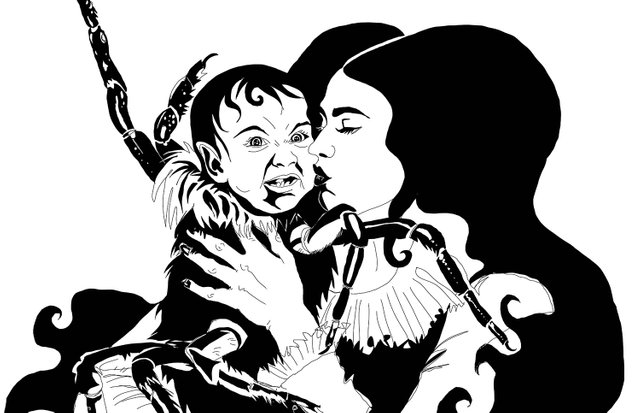 And the entire piece: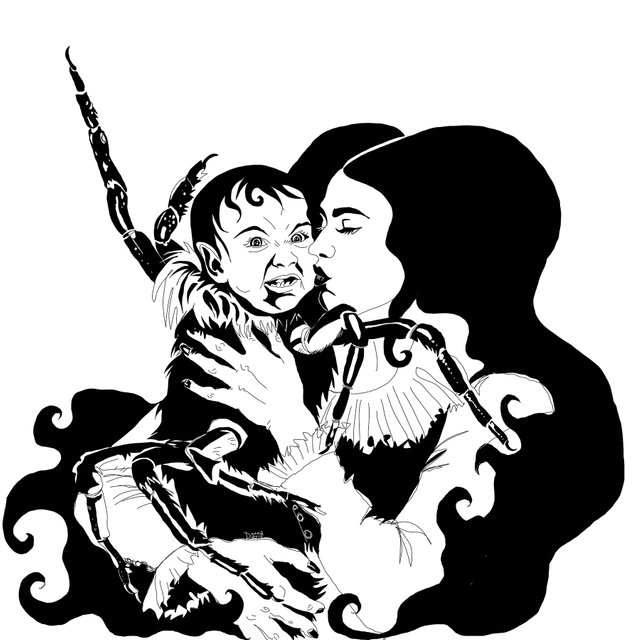 Hepseba knew it was silly loving her new familiar so, but he was just so precious! It would take far more will power than she had to stop from hugging the precious little darling
Today our witch feels her familiar is far too lovable not to cuddle and hug, her "Precious" little darling "Spider Baby".
I couldn't resist using the prompt words from both #inktober as well as #drawlloween today. I mean, c'mon, "Precious Spider Baby"! I Had to.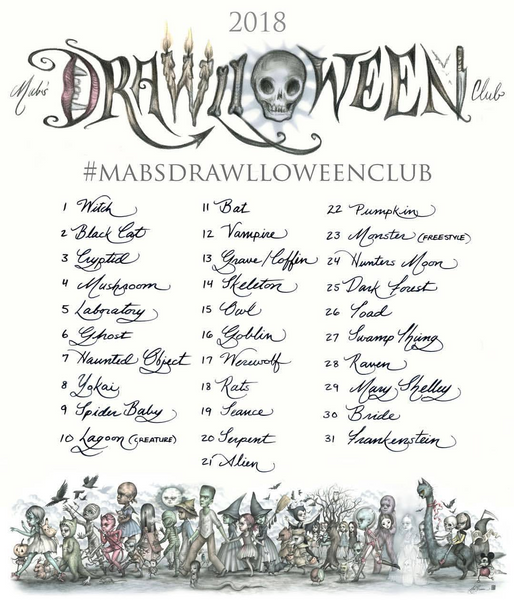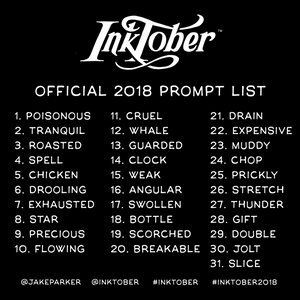 I am really loving this monthly project. It's nice to enter my studio knowing it is a 'black and white' day. It allows me to have fun, focus and then get to work on other things as well.
In the spirit of our community #inktober I am going to keep sharing another post each day. Today,why not check out @beekart amazing Day 5 Chicken, it's pretty wonderful so go check it out right here.
Another busy day, but the weather is a dream. It's sunny and warm and the wind has picked up a bit so the waves sound so soothing and dreamy today. I hope you are all enjoying this fine day and if you have not joined in to #inktober, give it a go. And if you are involved, good luck and keep it up!
And check out my other #inktober posts thus far:
Copyright @donnadavisart - All Rights Reserved

---