Today's drawing inspired by two prompt words.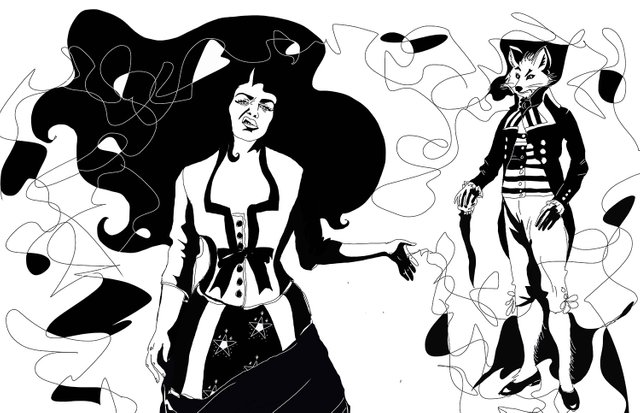 The Entire Piece: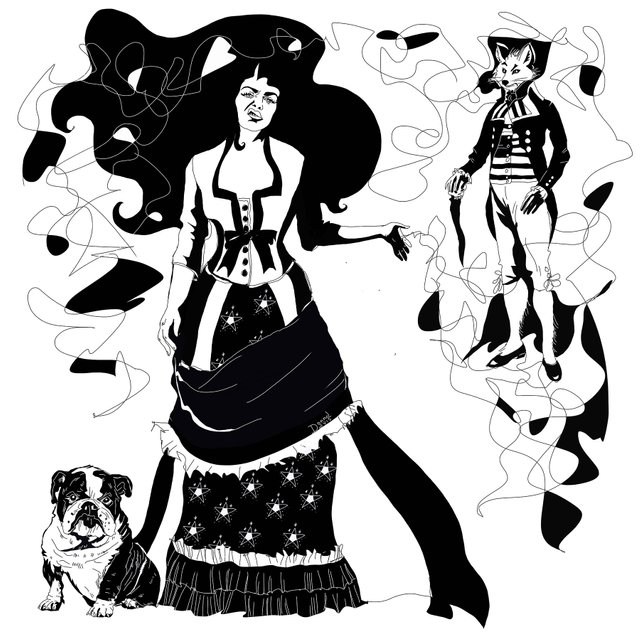 Cyril thought his mistress far more menacing then the Yokai she was currently conjuring
I'd much rather spend the day with that half animal ghost then my Mistress when she is in a foul temper", thought he.
The Fox-headed spirit seemed to be of the same mind as Cyril, as he looked rather alarmed at the peevishness of the witch currently summoning him
Today I decided to use the prompt from #drawlloween as well as the prompt from #inktober.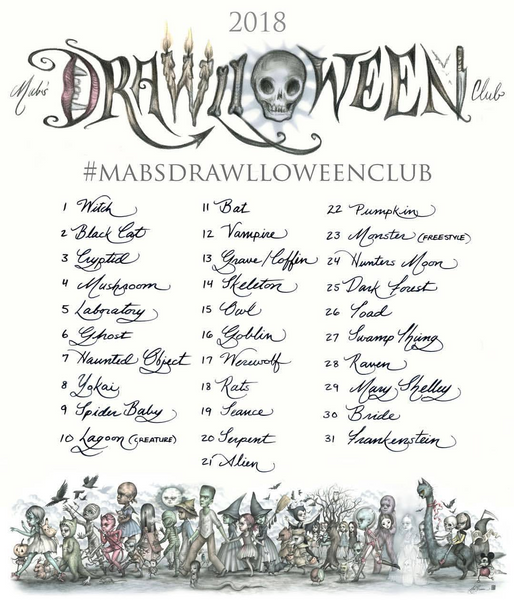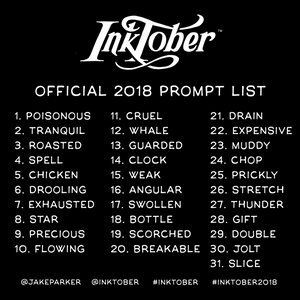 As you can see #inktober's word for the day was "star", quite cut and dry. But, then when I saw #drawlloweens prompt of YOKAI I had to look it up and was pleasantly surprised. According to a very basic Wiki defnition Yokai are
Yōkai (妖怪, ghost, phantom, strange apparition) are a class of supernatural monsters, spirits, and demons in Japanese folklore. The word yōkai is made up of the kanji for "bewitching; attractive; calamity"; and "spectre; apparition; mystery; suspicious".[1] They can also be called ayakashi (あやかし), mononoke (物の怪), or mamono (魔物). Yōkai range diversely from the malevolent to the mischievous, or occasionally bring good fortune to those who encounter them.
Yōkai often possess animal features
Here's an example of an old versions of them: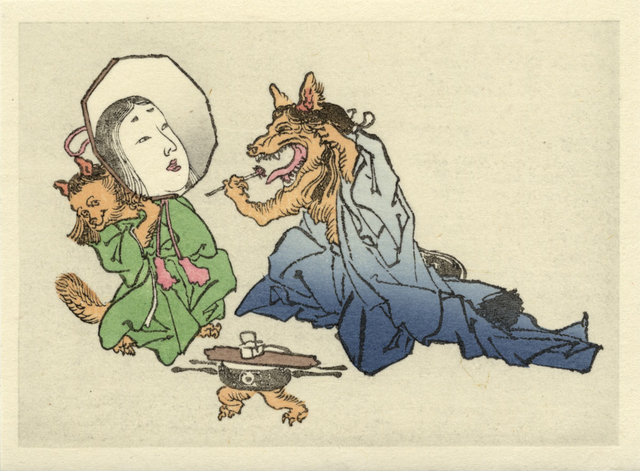 And Here is an interesting article about it in New York Times.
I couldn't resist when I saw that they were part animal ghost/monsters.
I just decided that in the vein of my 'witch and her familiar' that I'd approach it as if the Yokai being conjured was actually the less frigthening of the two and that our Witche's familiar would find the dapper fox/ghost more appealing than his witchy misstress on a bad day.
I am still plugging along daily here with #inktober and hope all who are doing so are still having fun with it. I may be combining days later on as I get busier, but it has been a good solid course to follow in my busy month.
Well, keep inking everyone and join in if you haven't!
And check out my other #inktober posts thus far:
Copyright @donnadavisart - All Rights Reserved

---