Well today's drawing is a combination of two prompts.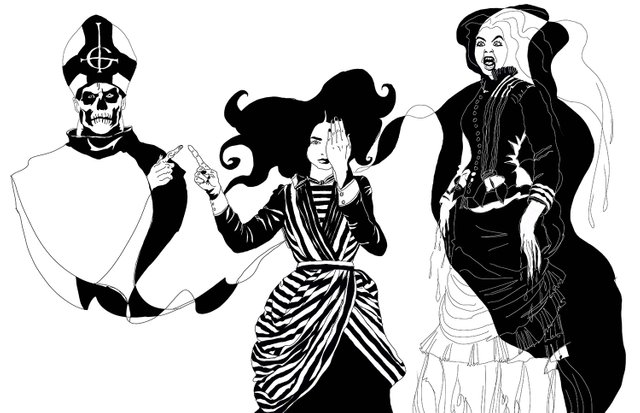 Here is the entire piece: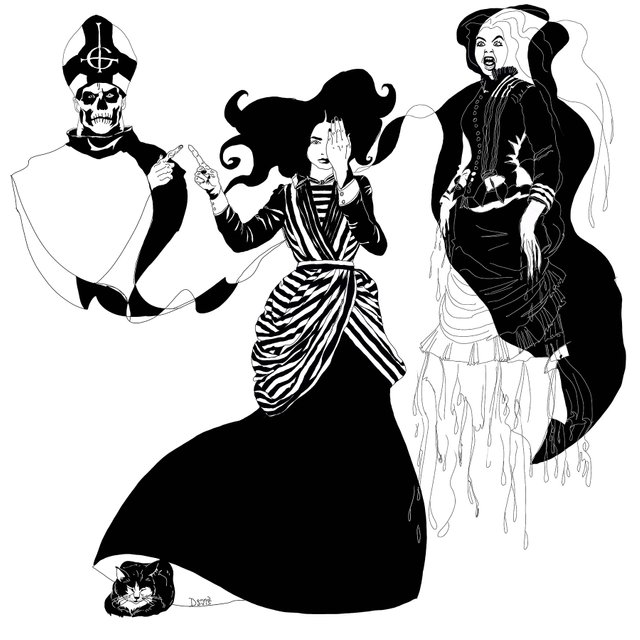 Now, for the explanation. I decided to use the prompt from Drawlloween, which was Ghost, as well as #inktobers prompt, which I mistakenly remembered as 'Dripping', but after finishing the piece realized it was 'drooling'.
Well, let's just pretend my 'dripping ghost' is also 'drooling' shall we?
There is another element to this, in that when I saw the Drawlloween prompt word as Ghost I thought of my nieces favourite band, "Ghost" which she is always going on about. I had to include the lead singer of the band in this one, as he is quite a character and rather good for a black and white interpretation.
Here is an image of the band Ghost: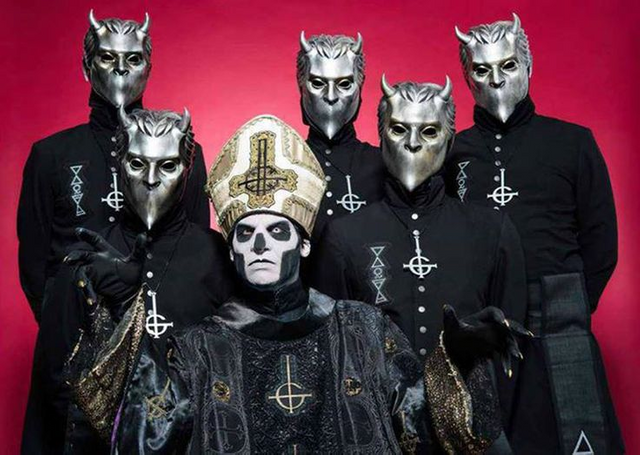 My niece is such a fan that she even has one of the 'ghoulie' masks the the other non named band members wear and dressed up as one for last year's Halloween party. So, I had to inlcude it. I have not yet shown it to her, but I am sure she is going to be excited.
I'll share the two prompt lists again.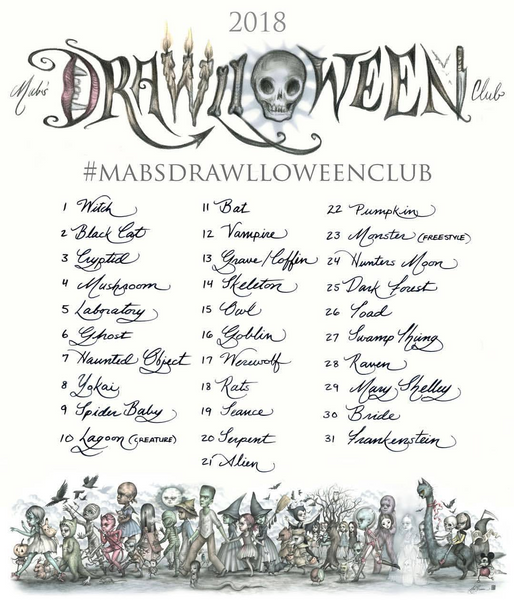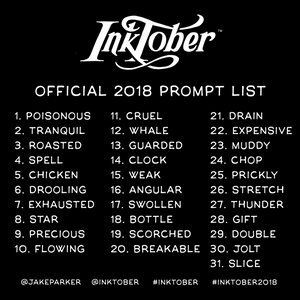 In the spirit of sharing and #inktober I'm trying to share a different person each day in my post who has also done an #inktober drawing. Today we have the wonderful @veryspider who really draws daily almost year round, so thumbs up for the perseverence and great skill to boot. Check out his post here.
Well, keep inking everyone and join in if you haven't!
And check out my other #inktober posts thus far:
Copyright @donnadavisart - All Rights Reserved

---