My drawing for today's #inktober sees our witch rather pooped.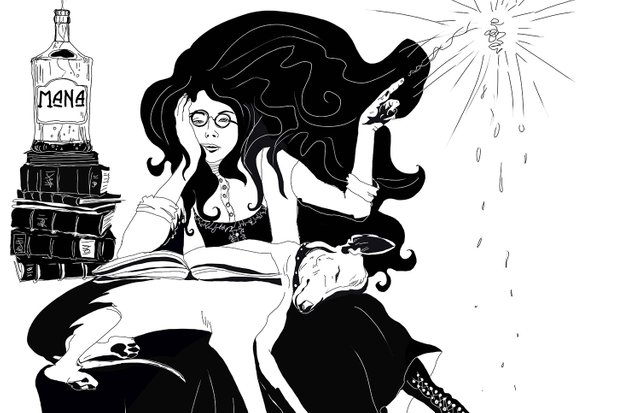 And the entire piece: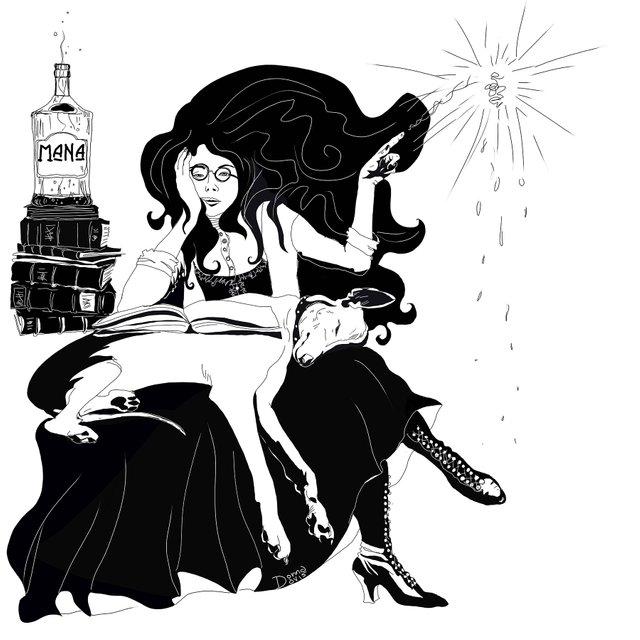 Cassandra could really feel the drain from her low mana.
She could barely manage a spell and Vinegar Tom was no help. He'd falling asleep after the first incantation.
I'm posting later today as I had to start my drawing later in the day, having errands to run this morning. It's a lovely day to be out and about, as one can really feel the Autumn in the air. The scent of the cool breeze has hints of cinnamon and old earth and you can just catch the aroma of leaves beginning to rot.
I am trying my best to stick to daily #inktober and also sticking to the prompt. Obviously today's word was "Exhausted" and with my witch and familiar theme this just seemed right.
I of course gave a bit of a nod to our new 'post Hard Fork' use of Mana ourselves.
We have to hope to not use it up too quickly, especially if we are plankton or minnows.
In the spirit of sharing and #inktober today I'm going to share another steemian's post as well.
Today we have @vermillionfox amazing drawing for the prompt 'chicken'. So, go check that out here and share the love.
I hope you all have a lovely rest of your Sunday, what might be left to it.
Well, keep inking everyone and join in if you haven't!
And check out my other #inktober posts thus far:
Copyright @donnadavisart - All Rights Reserved

---