My drawing for day 3 of #inktober finds our witch and her familiar in a bit of a sticky wicket.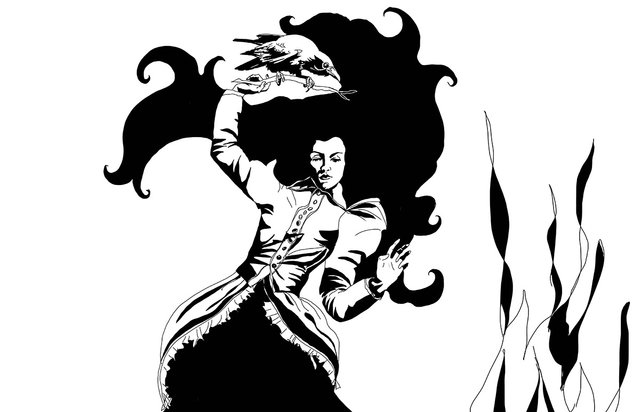 Here is the entire piece: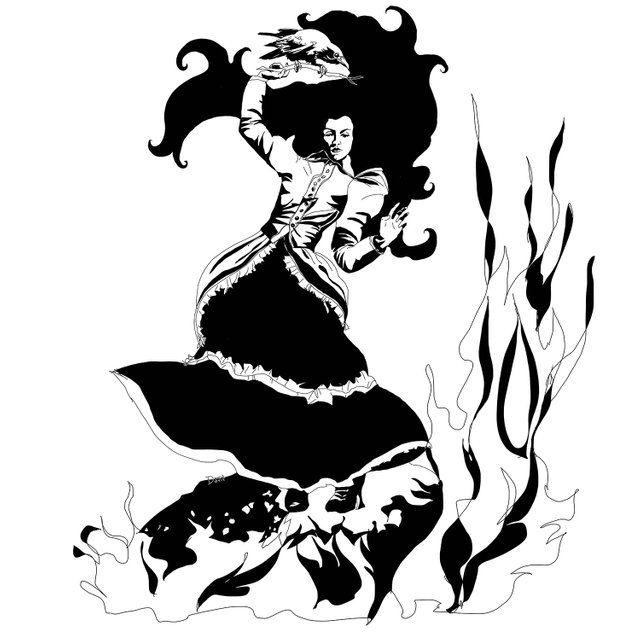 Elsbeth thought a toasy fire was a great way to spend a rainy afternoon.
"Sometimes you can have too much of a good thing," she thought.
I'm trying to decide if have some text to go along with my #inktober drawings might be sort of fun.
I'm also trying to decide if I want to include the prompt word when I lay them out to put on prints and clothes and such. Maybe something along the line of this, as I did with the first one, what do you think? With a border and the Prompt word in there?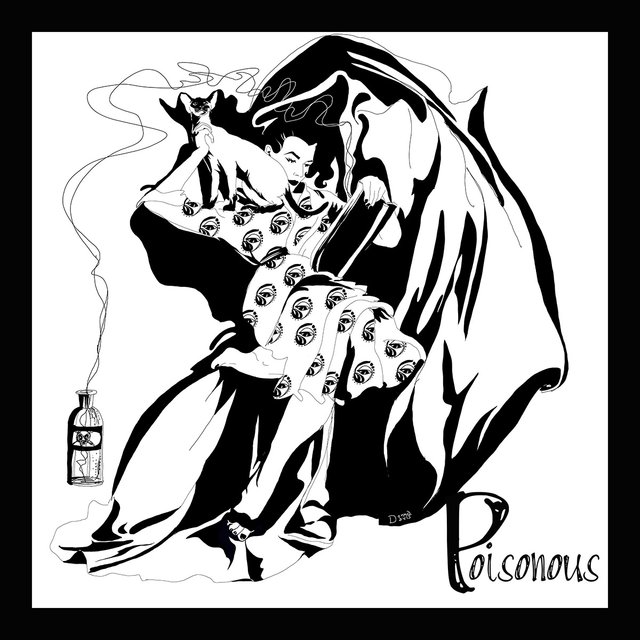 I think it might be a nice way to use these images this month. Though, I won't start putting them on anything most like until the weekend as I still have my wretched dentist things to see to this week and so much to-doing as well.
On that note I shall make it short and sweet today, as I spent Most of my morning on the layout, sketch and inking of today's piece.
If you haven't joined in on #inktober yet, why not give it a go?
I was also thinking, as it seems a few other Steemians are joining in, maybe I'll share someones inking for the day in my post. In that sort of community spirit I do love here. So, today why not check out @opheliafu inking today, it's cleverly done on aluminum foil or tin foil or kitchen foil, or whatever you call it. Check hers out here.
If you like my posts by all means upvote, resteem, and comment. I always appreciate comments.
---
And check out my other posts.
Copyright @donnadavisart - All Rights Reserved

---